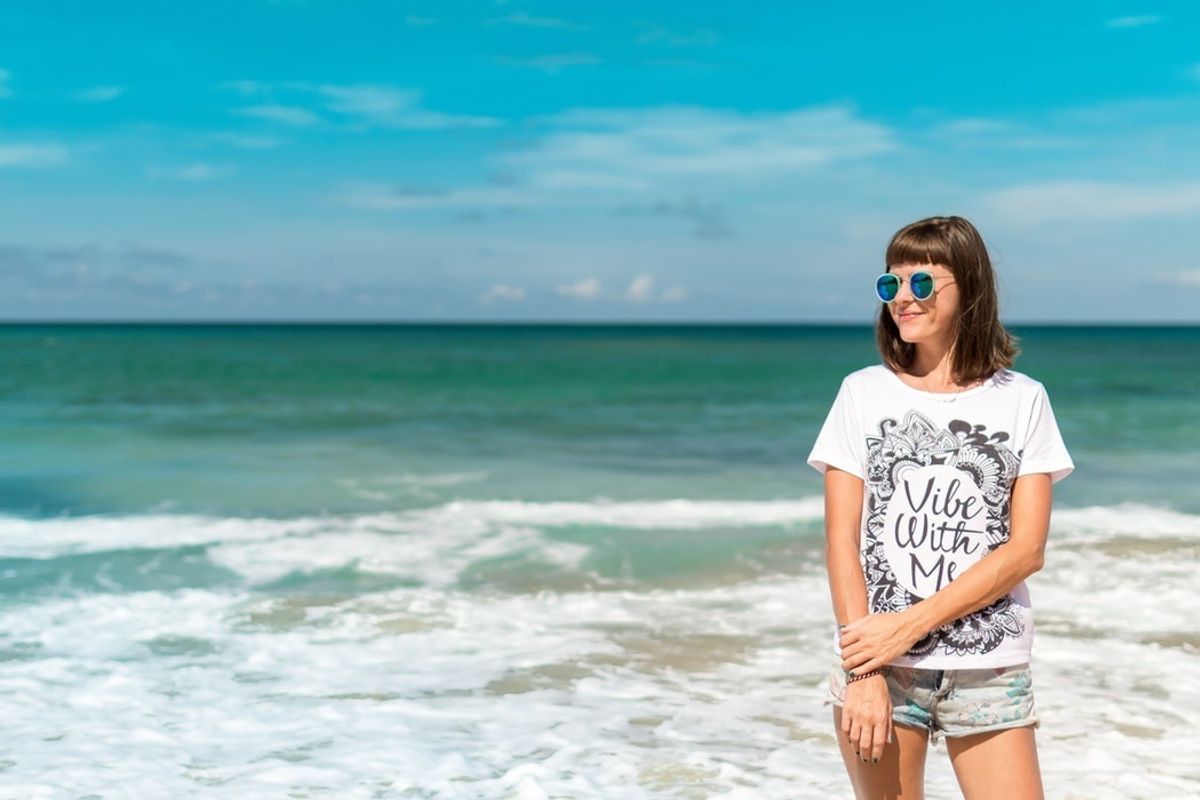 Protect yourself from the sun – go beyond sunscreen
Here are six items that will take your skin protection program up a notch
It is so important to protect our skin from the harmful rays of the sun. Sunscreen is one very protective measure, but you can go the extra mile by wearing gear that gives you even more backup. Summer is approaching and we'll all be outdoors plenty, so show your skin some TLC. Here are six items that will take your skin protection program up a notch.
Coolibar Chlorine Resistant Bucket Hat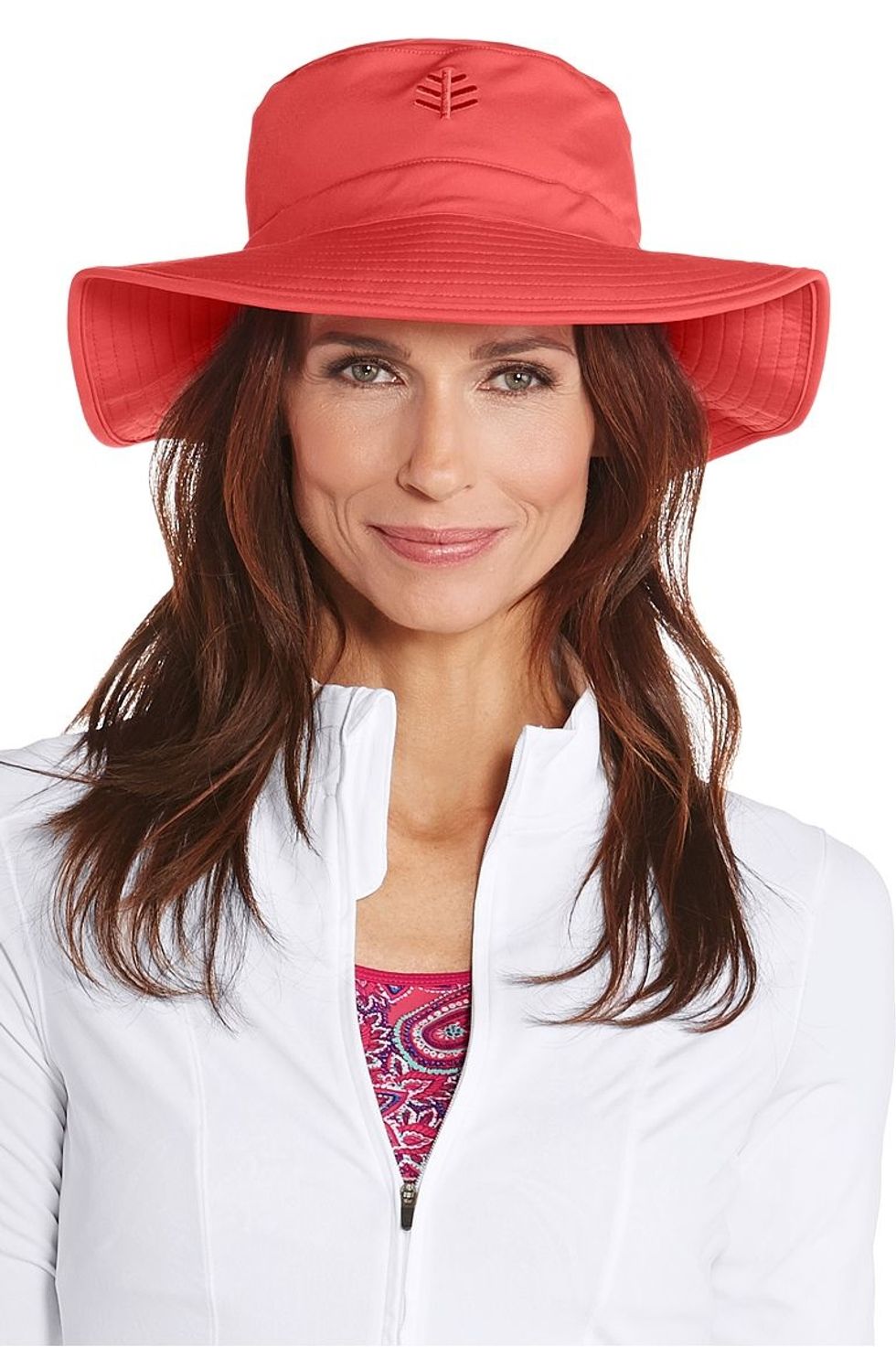 Bucket hatVia coolibar.com
We all know that wearing a hat adds an extra layer of protection to our face and scalp from sun damage, but the Coolibar Chlorine Resistant Bucket Hatgoes the extra mile, made of a technologically-advanced fabric that provides a UPF 50+. Coolibar is the "first clothing company to receive the SCF's (Skin Cancer Foundation's) Seal of Recommendation. Not only is this bucket hat stylish and summery, but it is chlorine resistant too, so wear yours in the pool to keep the sun off your face as you take a dip. It comes in seven fun colors and patterns, in two sizes.

Cost: $39.50
UV Sense by L'Oréal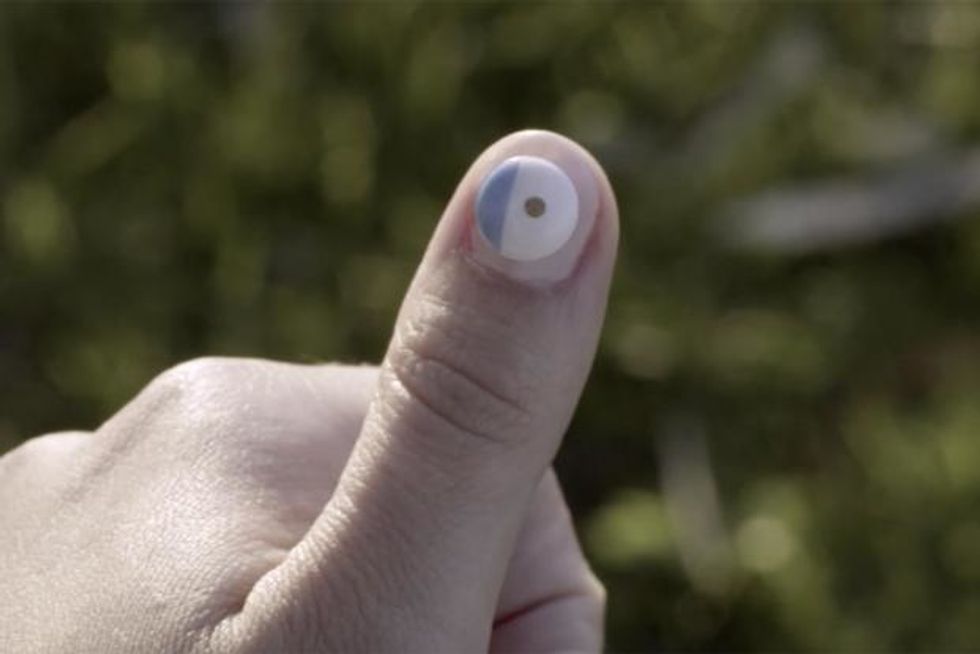 UV SenseVia creativity-online.com
This slim UV sensor (worn on the fingernail) measures UV exposure, letting you know when you've had too much sun. UV Sense is, "powered by the user's mobile phone and activated by UVA and UVB rays (and) is the first wearable electronic UV sensor powered without a battery. The wearable has an accompanying mobile app, available on both iOS and Android."

As per GearBrain, "This isn't the first leap into UV sensing for L'Oréal and its parent company LaRoche-Posay. They've had a small gadget out called the UV Patch for two years. More like a sticker, the heart shaped patch, about the size of a large postage stamp, measures the UV rays that come into contact with your skin on a daily basis."
According to the manufacturer, "UV Sense will be available on a limited basis in the U.S. for the 2018 summer season with a global launch following in 2019."
Cost: TBA
Columbia Women's Solar Chill Short Sleeve Shirt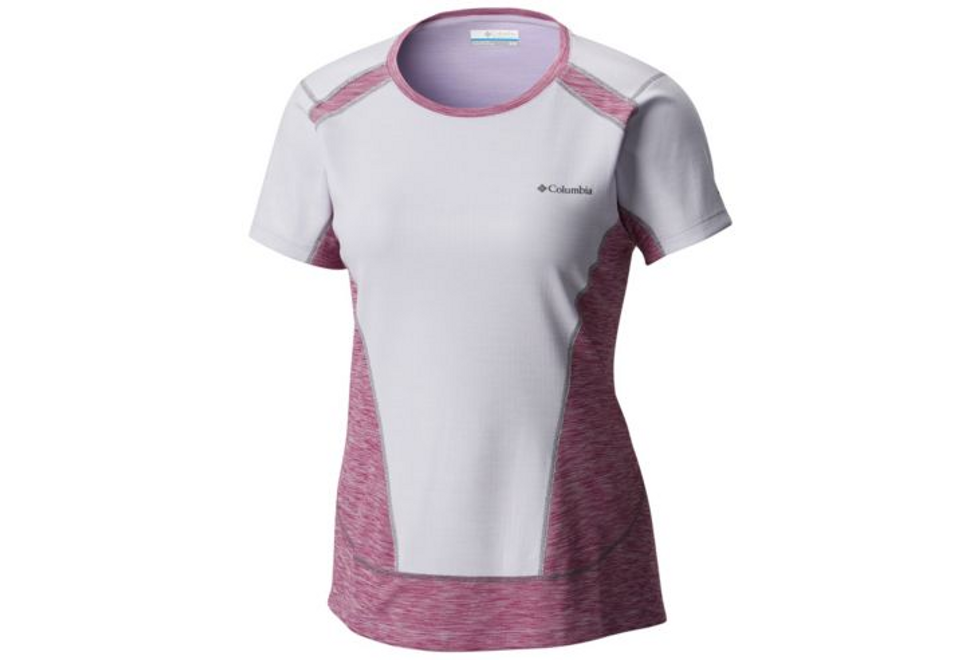 Solar Chill Via columbia.com
Stay cool thanks to moisture-wicking fabric while your skin is protected by UPF 50 and Columbia's Omni-Shade™ Sun Deflector which blocks out UVA and UVB rays. The brand'sSolar Chill Short Sleeve Shirt is perfect for the outdoorsy type who loves to look fabulous while staying fit. Choose from three lovely colors in sizes XS – XL. Athletic wear was never so weather-wise!

Cost: $35.00
zeroUV Futuristic Retro Mirror Wrap Around Shield Sunglasses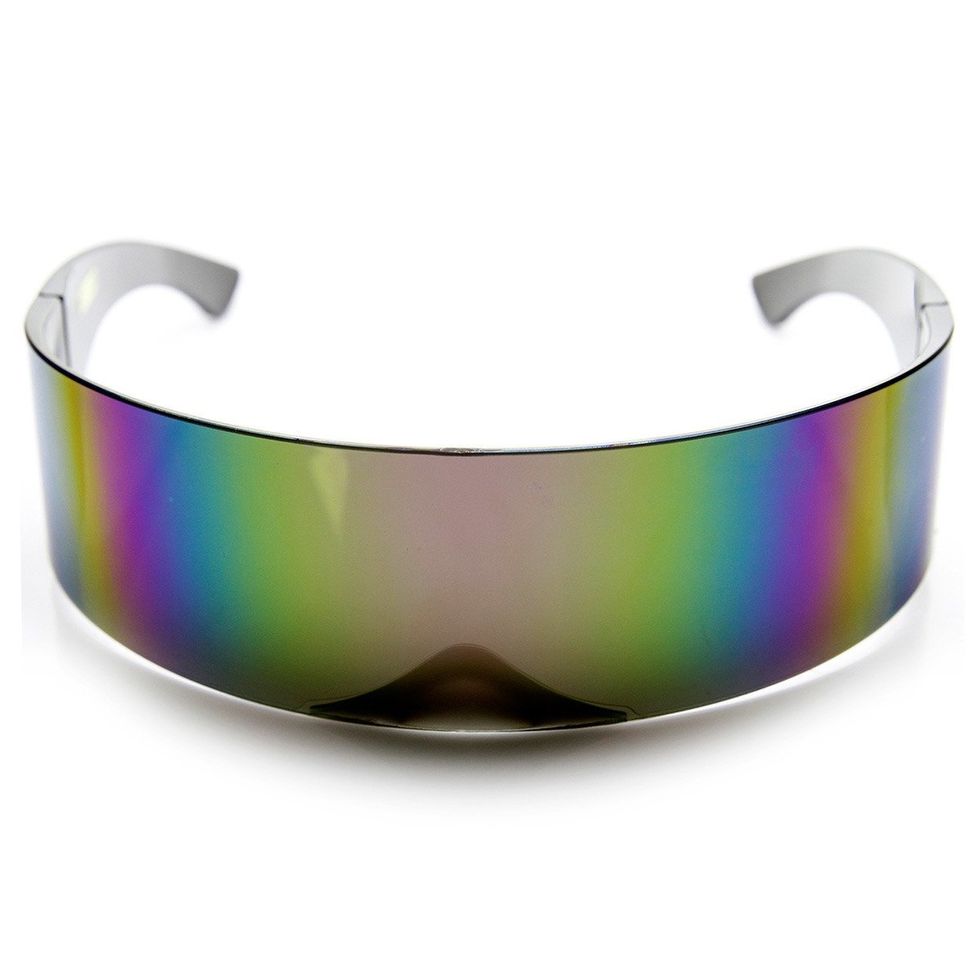 zeroUV sunglassesVia shopzerouv.com
Talk about a cool pair of shades! TheFuturistic Retro Mirror Wrap Around Shield Sunglasses from zeroUV are not only great for protecting your eyes from harmful UV rays, but they will surely get heads turning too. These funky sunglasses are so much fun for a day at the beach or part of an eclectic vacation wardrobe. They are colorful, unique, and oh-so-retro. Designer shades are surely chic, but summertime is for keeping things low-key. Not to say these aren't eye-catching!
Cost: $9.99
CALIA by Carrie Underwood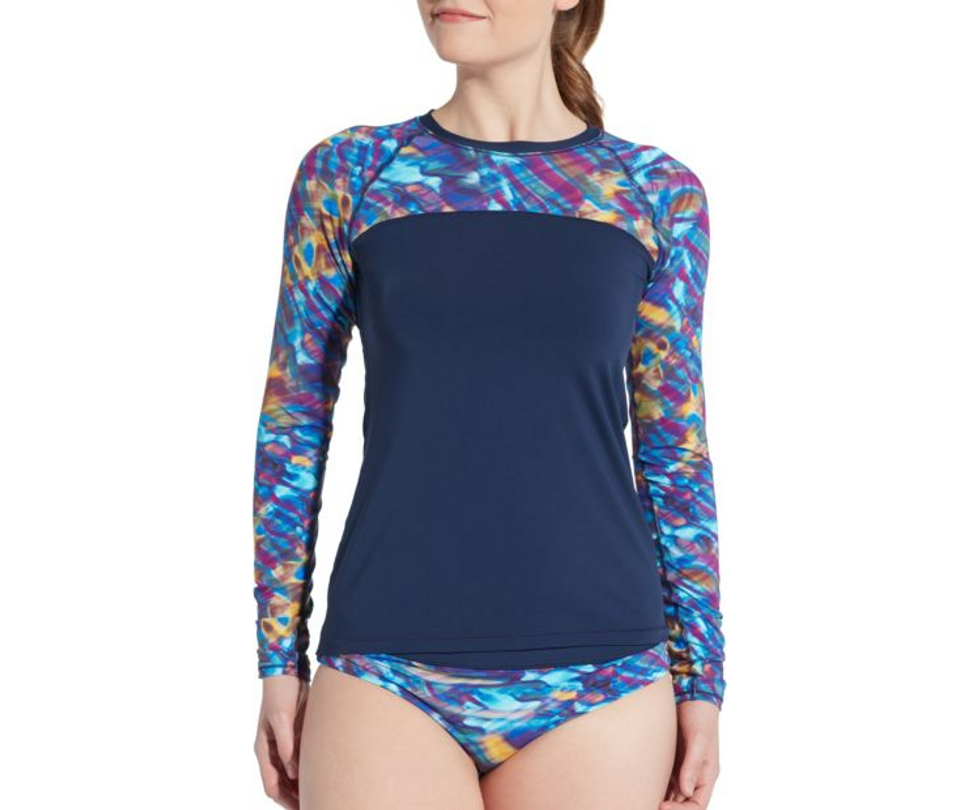 CALIAVia dickssportinggoods.com
Long sleeves for summer? Why not? This fashionable design from singer Carrie Underwood's collection is perfect for swimming, walking in the sand, or just relaxing poolside. Aside from its fashion-forward style, CALIA is a savior for your skin with UV UPF 50+. The fabric is lightweight and keeps you cool, the prints are summery and sweet, and the fit is figure-flattering. Comes in three cool patterns in sizes XS – XL. If we look half as good as Underwood herself, this protective piece is worth every penny!

Cost: $39.00 - $50.00
Dolfin Women's Sports Top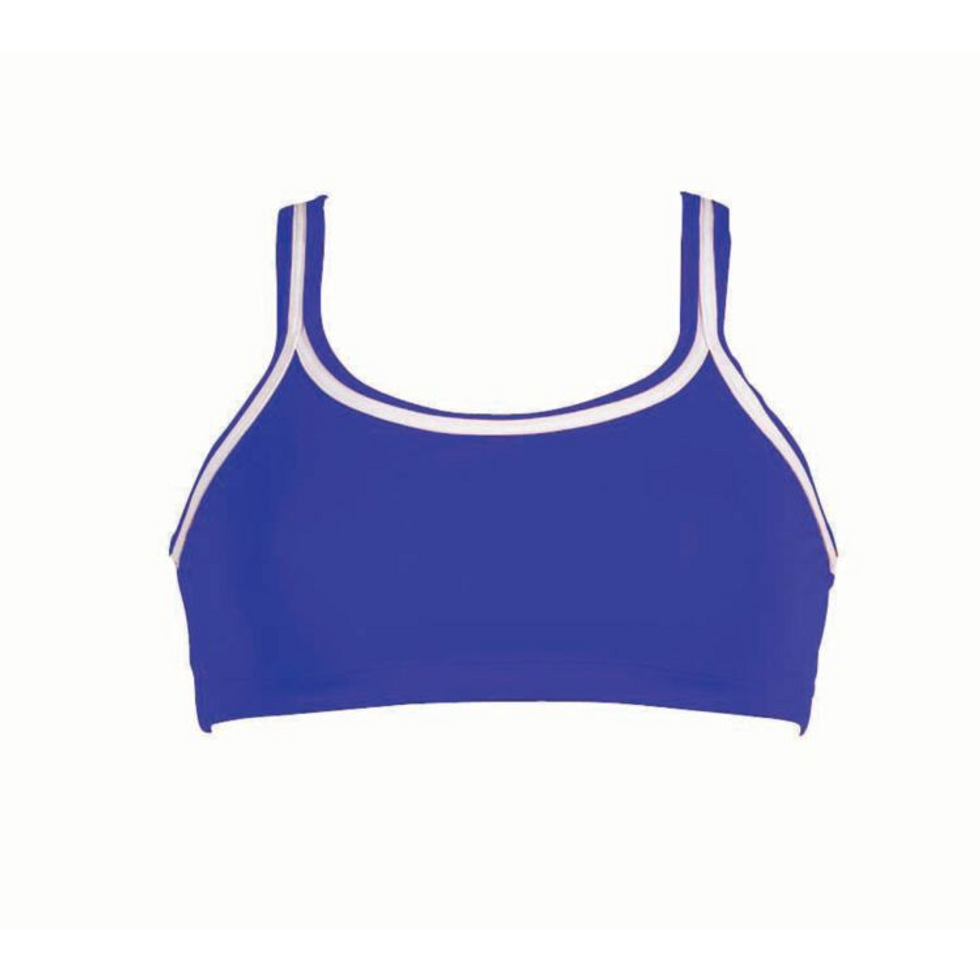 Sports topVia dickssportinggoods.com
Sometimes a workout gets so intense that the T-shirt's gotta go. Working out in a sports bra is nothing new but wearing one with SPF built right in sure is. The Dolfin Women's Sports Top is supportive, stylish, and safe for skin, with fabric that includes a UPF 50+ rating. The bra is super-stretchy, allowing you to move with ease during any exercise. Plus, it is fully-lined for the coverage you crave whether you're at the beach or the gym. Comes in four colors in sizes XS – XL. Naturally, you'll need to protect the rest of your exposed skin, but at least "the girls" are covered!

Cost: $24.99
Sunscreen is a great start but take your summer skincare even further with gear that's fashionable and functional.