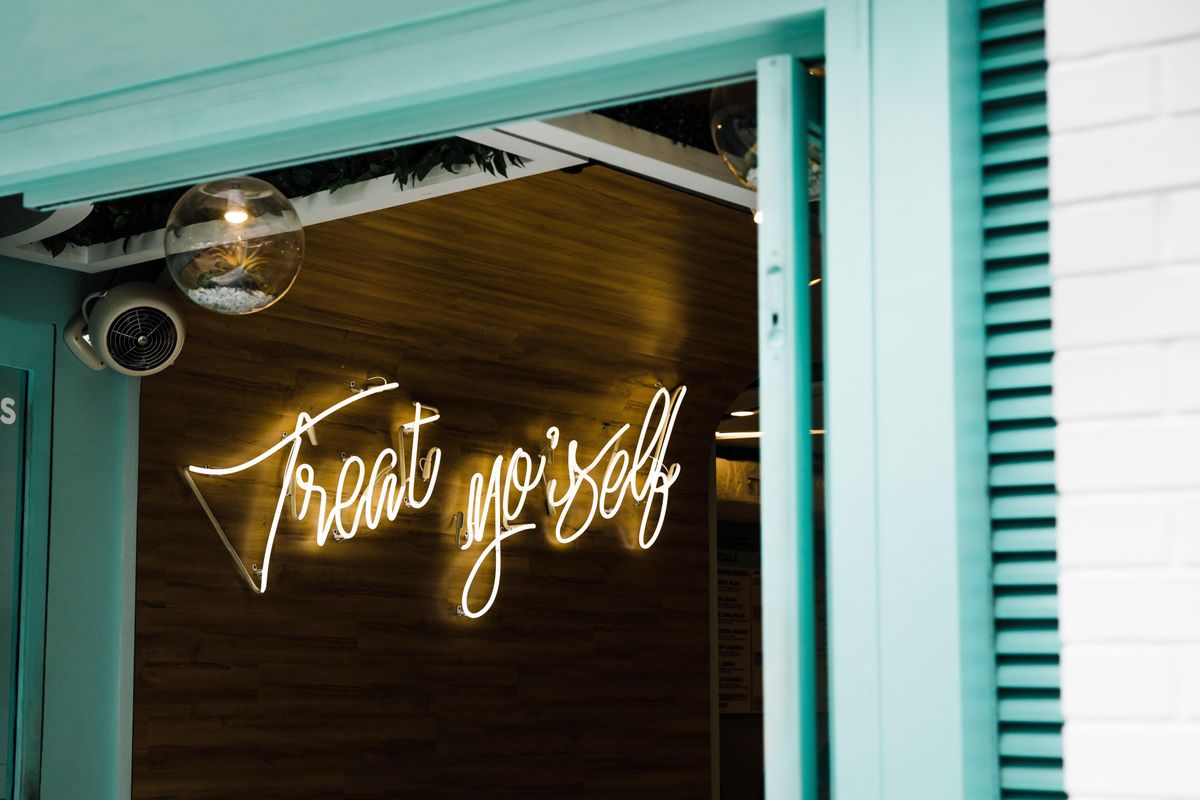 The 11 Best Things Our Editors Bought This Year
We're talking big and small
These days, we part with our hard-earned money more than ever. Beyond living costs, the big ticket buys, simple day-to-day living is expensive. We go on far too many coffee runs (guilty, but not ashamed). We run to the bodega to stock up on snacks to pair with our weekend TV binge-watching. And click-checkout on silly little things we do not need for the rush of dopamine it provides.
---
But as long as you're not racking up credit card debt, spending on your happiness is the best kind of spending. On the flip side, there's no worse feeling than buying something that ends up being a total waste of money. I can't tell you the number of useless skincare products and forgotten clothing items I regret buying.
Luckily, our editors are here to help you make some purchase decisions that won't come with buyer's remorse. After all, our editors know what's-what in every industry. But what are we loving in their own lives? What's truly working for us?
Our editors have put their discerning taste to the test all year long. And now you get to reap the benefits.
Here are the best things we bought all year — and why you'll love them, too:
All products featured are independently selected by our editors. Things you buy through our links may earn us a commission.
LKC —
When I first moved into my apartment, my main goal was not going broke. After forking over a healthy portion of my budget for the deposit and other extra moving costs (you know the deal), I focused on covering my basic needs. I had no time for fluff or frills. While I do love a bargain, I got tired of some of my cheap, convenience items fast. Especially my bedsheets.
As soon as I could, I leveled up to Parachute linen sheets. I'd had my sights set on them for a while, and I wanted to make my dreams a reality — literally. I'd make a case for linen sheets any day. They're breathable, temperature-regulating, and just. So. Soft. But this Parachute Sheet Set is a step above any I've tried before. You spend a third of your life sleeping — and I'm not wasting it tossing and turning in shoddy sheets.
EADEM Skincare Milk Marvel Dark Spot Serum with Niacinamide and Vitamin C
This is the niacinamide serum to end all niacinamide serums. And I've tried a lot. I've been working to streamline my routine — using fewer but more premium products. My top shelf is full of various concoctions that really only have one benefit — draining my wallet. Those useless serums are now languishing in the back of my vanity in favor of my new holy grail.
It has everything: Niacinamide, Vitamin C, collagen, algae and fruit enzymes. Not to mention its milky texture and potent ingredient list. Chefs kiss.
One thing about me is: I won't decorate for a holiday. I don't like having random tchotchkes messing up my carefully curated aesthetic. Not to mention, I have no storage. But one way I set the mood: lighting a candle. When fall comes, it's pumpkin spice and amber galore. And during the holiday season, I don't have a tree, so I need that piney scent wafting through my home.
With notes of sandalwood, tobacco, chestnut, clove, and tonka bean, it's nostalgia trapped in wax. I'm considering stocking up on this limited-edition candle so I can prolong the holiday feeling into 2023. It's easily my favorite scent of the year.
Jenna —
Ever since Mejuri so aptly targeted me on Instagram, we've been in an add-to-cart, remove-from-cart situationship. All that to say, I finally committed and you'll be receiving a save-the-date in the mail.
I love the multiple-piercings look, but unfortunately, I hate the pain. Although I only have two piercings in each ear, these earrings make me feel like I'm not missing out on any of the fun. A month back, I bought both the Dôme Hoops for my first piercing and the Emerald Cut Topaz Hoops for my second. It gives an effortless cool look that elevates and ties together even my rattiest tees.
PSA: Mejuri can be expensive if you don't know where to look – Check out the Gold Vermeil or Sterling Silver before moving into 14k Yellow Gold/White Gold territory
Covid lit my cooking fire, but Graza is flapping the flames.
There's something really special about this olive oil. There's both a Drizzle — designed for eating and, you guessed it, drizzling — and a Sizzle option, ingeniously designed for all your pan-heating needs.
Whether it's the squeezable bottle that makes me feel like a real-time chef or the unparalleled marketing, Graza has done the impossible and made me actually give a shit about olive oil.
I cashed in my chips on this one.
Depending on the size – mine's a queen – the bed is simply three wooden platform slats that are held together by ratchets. Need a bigger bed? Just buy another slat. Gone are the days of shelling out money for a new bed frame because you got a larger mattress.
I also bought mine sans headboard to keep the price down. But I'm starting to love the minimalist vibe so I don't think I'll purchase after all. Also, Floyd beds always, always go on sale. So if you can, wait, but if you can't, check Facebook Marketplace.
Jai —
GrandeLash-MD Lash Enhancing Serum
We spend hundreds of dollars on lash extensions and fake eyelashes that fall off halfway through the night… But let me introduce you to the most effective solution: GrandeLash. I couldn't believe this product genuinely worked. But after daily usage for a week my lashes were significantly longer and fuller.
I tell everyone with eyes and ears about the joys GrandeLash for both your eyelashes and brows. Consistent use provides the falsies of your dreams…but they're real – for real.
Barefoot Dreams In The Wild Throw
If you're looking for a housewarming gift or you just want to treat yourself, enter the Barefoot Dreams blanket. Known as Kim Kardashian's favorite blanket, this glorious square of fabric feels like plush heaven against your skin. I want to be covered in this cloud-like material from head to toe at all times.
I'm impartial to the neutral cheetah print, which adds a titch of flare to your room without being tacky. Seriously, this blanket changed my life.
Ever since we've had to mitigate plastic bags, I forget to bring a reusable shopping bag every time I go to the grocery store. While everyone obsesses over The Weekender Bag for travel, I obsess over the Expandable Tote for everyday use. The puffer style makes it both extremely lightweight and trendy, and it expands to fit more.
Complete with a laptop sleeve, two water bottle holders, and a trolley sleeve, it's perfect for travel and daily use. Shay Mitchell, you have my heart.
Maggie —
stio's Hometown Down Hooded Jacket & Basin LT Pack
Confession: I buy men's clothing. Because they're higher quality, more durable, and it's generally slow-fashion. Plus, I prefer ordering in M rather than an XXL (I'm modest that way). With stio's bold-statement colors - beehive, bullfrog, midnight hour - it was tough to finally settle on a larkspur blue Hometown Down Hooded Jacket. But the best part is it was on SALE. So I also carted a bright goldenish Basin LT Pack in pollen. Although stio designed this streamlined mountain pack for alpine athletes, it works for my urban jaunts to the local cafe.
Esterbrook's Estie Ebony Black
During the pandemic, I decided to take it slow and move to an Italian Citta Lente in my mind. In Citta Lente – or Slow Cities – Italians sit in the piazzas and linger over lunch for hours. Months and months of screens had burnt out my brain. So I adopted a few habits that would chill me out – sipping wine while cooking and savoring a sumptuous dinner over the course of 3 hours, listening to vinyl, and writing letters on exquisite stationery with my Estie – an elegant black fountain pen.
A classic brand reinvented for the 21st Century, Esterbrook works with global manufacturers and local artisans alike to draw upon over 160 years of heritage craftsmanship. Since Esterbrook has resurrected the brand, they've built a global community that spans 6 continents and over a hundred countries. I like to imagine that I play a piccolo part in this pen revolution from the quietness of my own home.