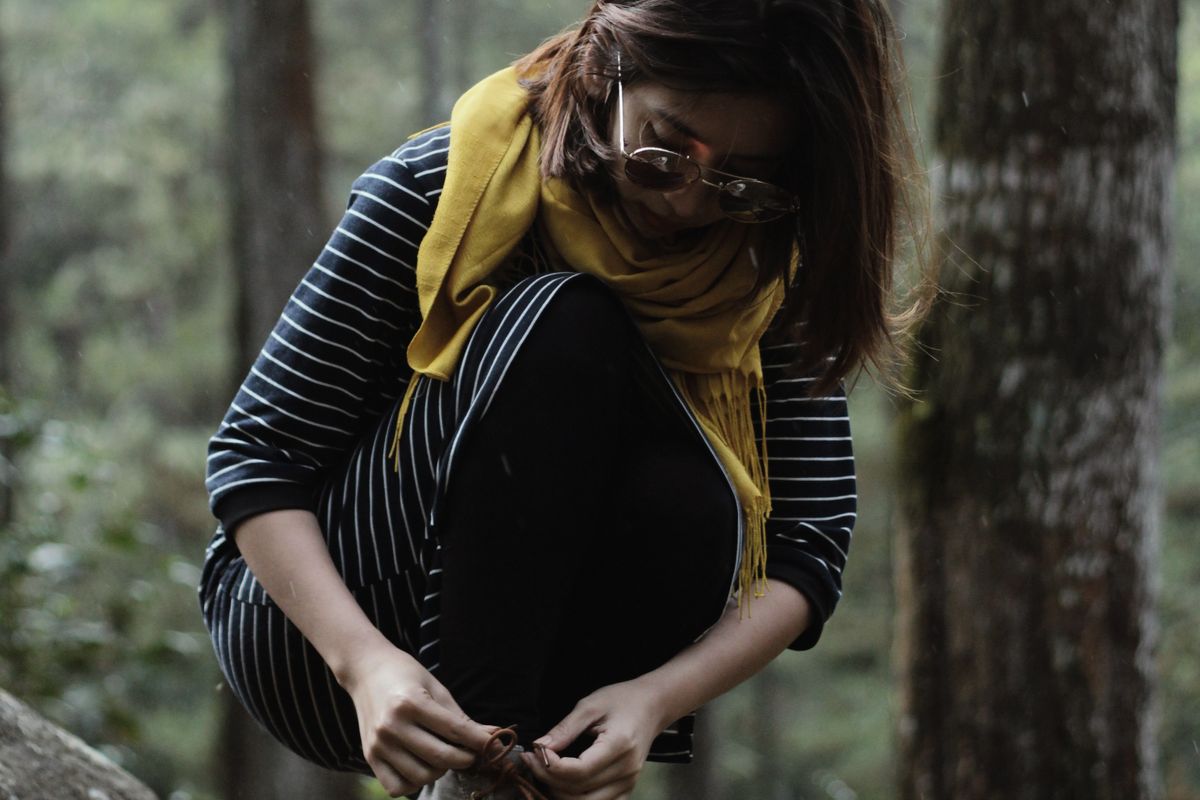 Untangle Your Life: 5 Best No-tie Elastic Laces
Gain back the second in the morning that's stolen by your shoelaces.
Slip-on shoes are the epitome of efficiency. No need to bend over or waste precious time fumbling with snarled laces. The challenge is not sacrificing style for convenience. While there are fashionable slip-ons on the market, the selection is limited. However, some forward-thinking souls have masterminded the concept of elastic shoelaces, transforming any shoe into a slip-on. Never lose a second tying your shoes with these no-tie laces.
Laceez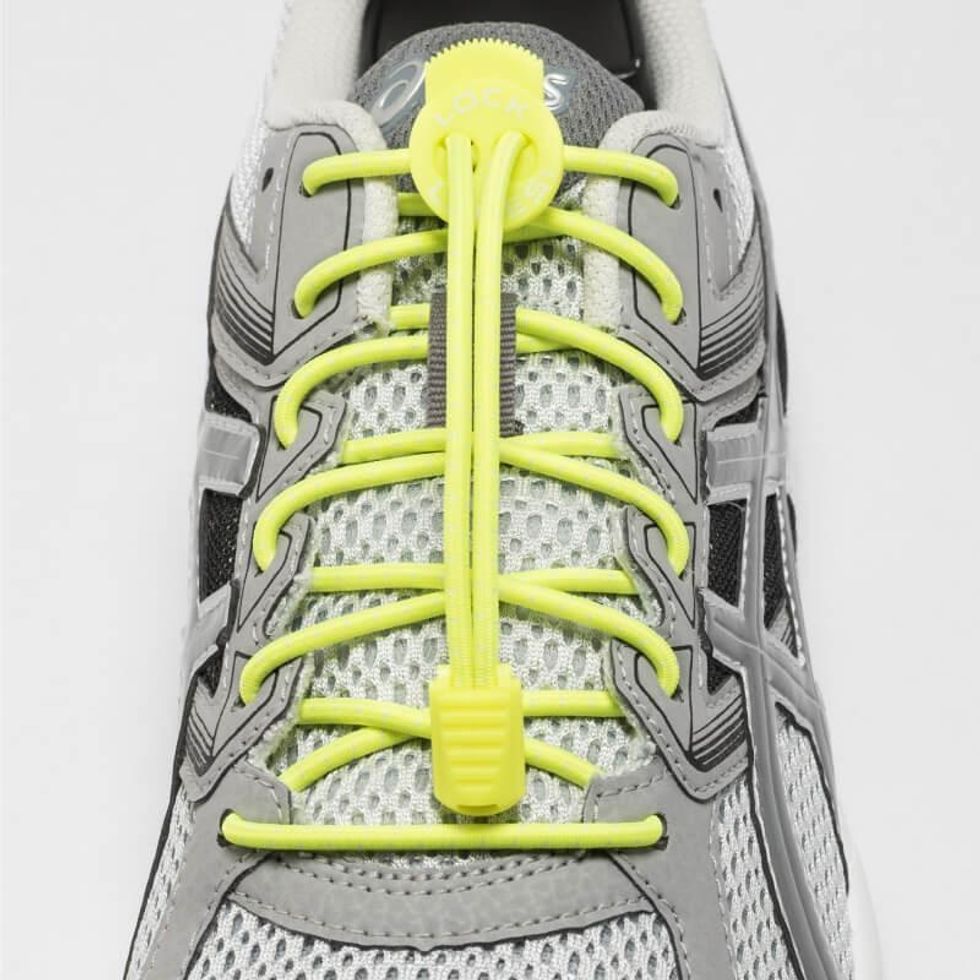 Grab life by the kicks
Runners who hate the idea of an untied shoe slowing their pace should try Laceez. Made of nylon and spandex, they're visually identical to normal laces, but with less hassle. Unlike other brands of elastic laces, they're flat and malleable, fitting any sneaker's eyelet design. Distinct from their competitors is their patent-pending "T-aglet" design inserts, which keep the laces in place (an aglet being the end of the shoelace). The selection comes in multiple colors and kids sizes, and they offer a six-month guarantee when bought directly from their website.
Lock Laces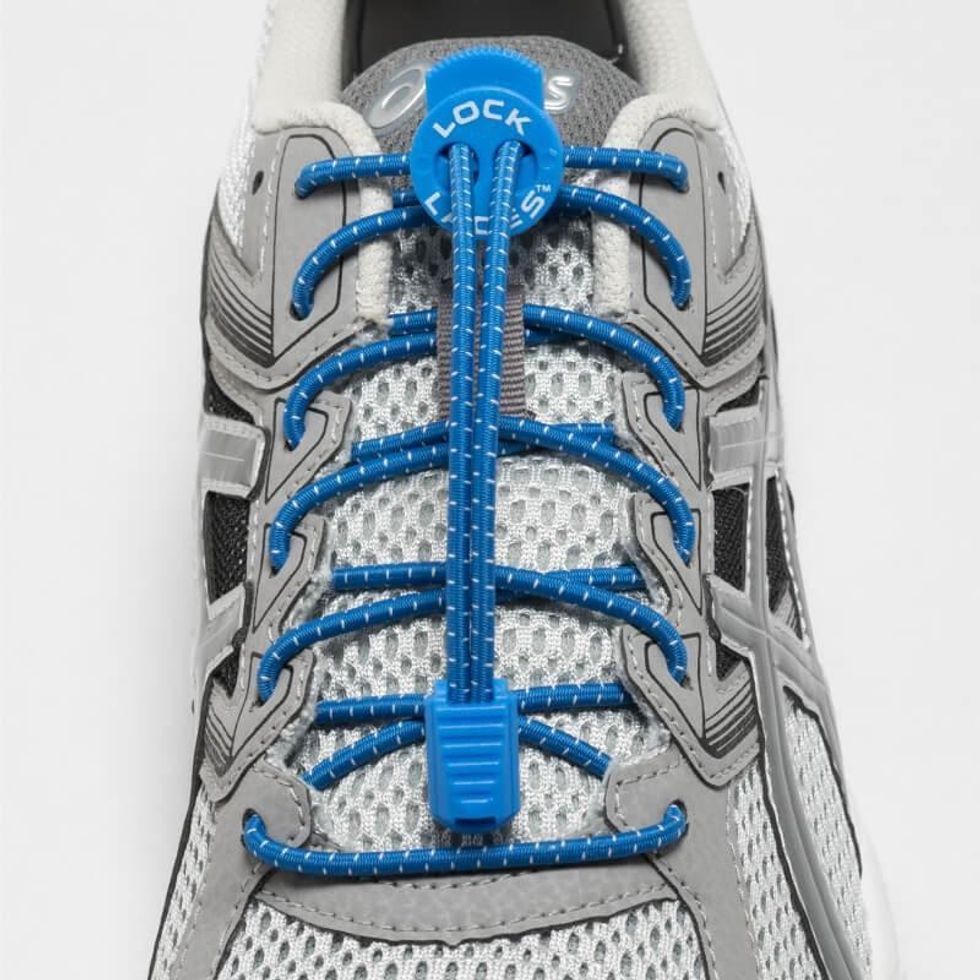 Lock Laces
For extra security, Lock Laces features a double eyelet lock that ensures your laces won't loosen throughout the day. The lock also makes it easy to adjust for a more snug or looser fit, depending on your activity. These also customize to your specific shoe: once you've laced up your shoes for the first time, you trim the laces to the appropriate length. (Start with a longer length so you're guaranteed to have enough later).
Homar's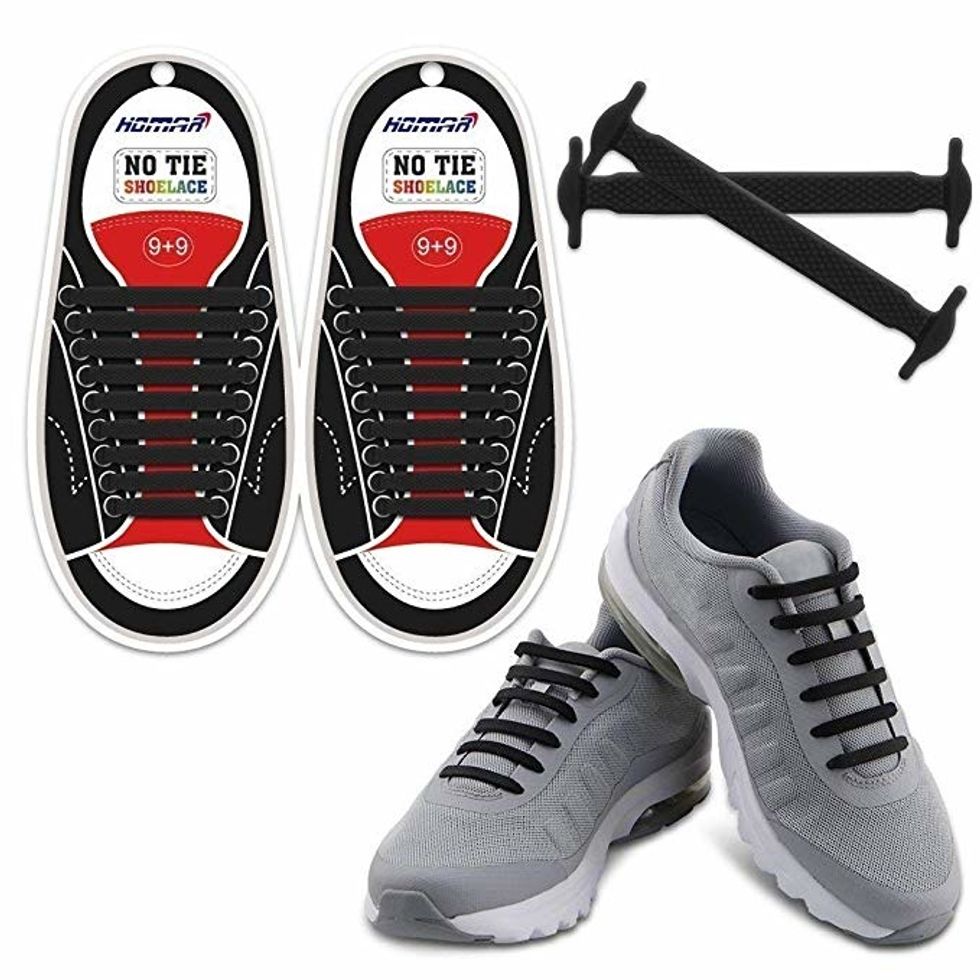 Amazon
Staying true to the basics, Homar's no-tie shoelaces are hot selling items on Amazon and have thousands of customers who can't get enough of their inexpensive, waterproof product. Made of silicon, Homar's shoelaces promise to hold their grip throughout various levels of activity. Each package contains nine individual pieces of different lengths to accommodate all shoe sizes: weave the individual silicone strips between the eyelets to your designed tightness. Whether your feet are narrow or wide, Homar's laces accommodate your fit.
Curly Laces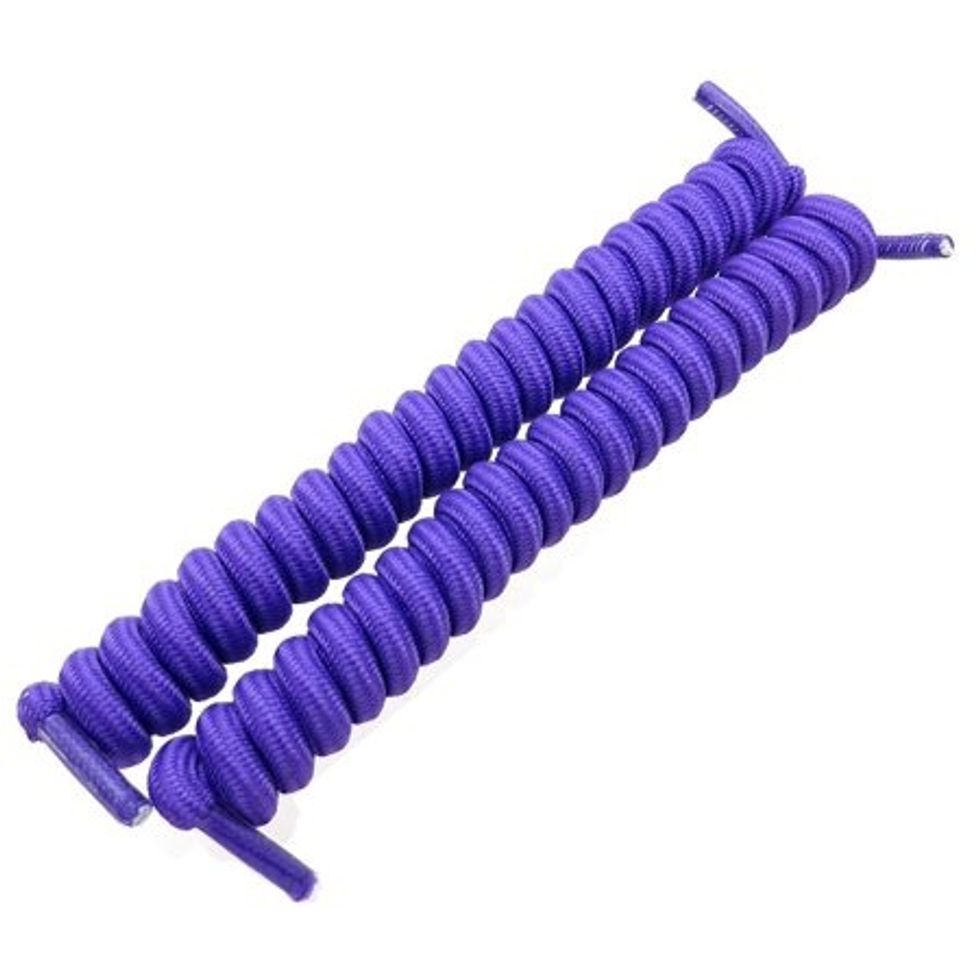 Curly Laces
A funky pair of laces can breathe new life into an old pair of shoes, and a pair of Curly Laces are a stand-out accessory. The selection includes solid colors or designs in rainbow or metallic. For a creative touch, you can mix and match with their simple one-size-fits-all design that fits all shoes.
Hickies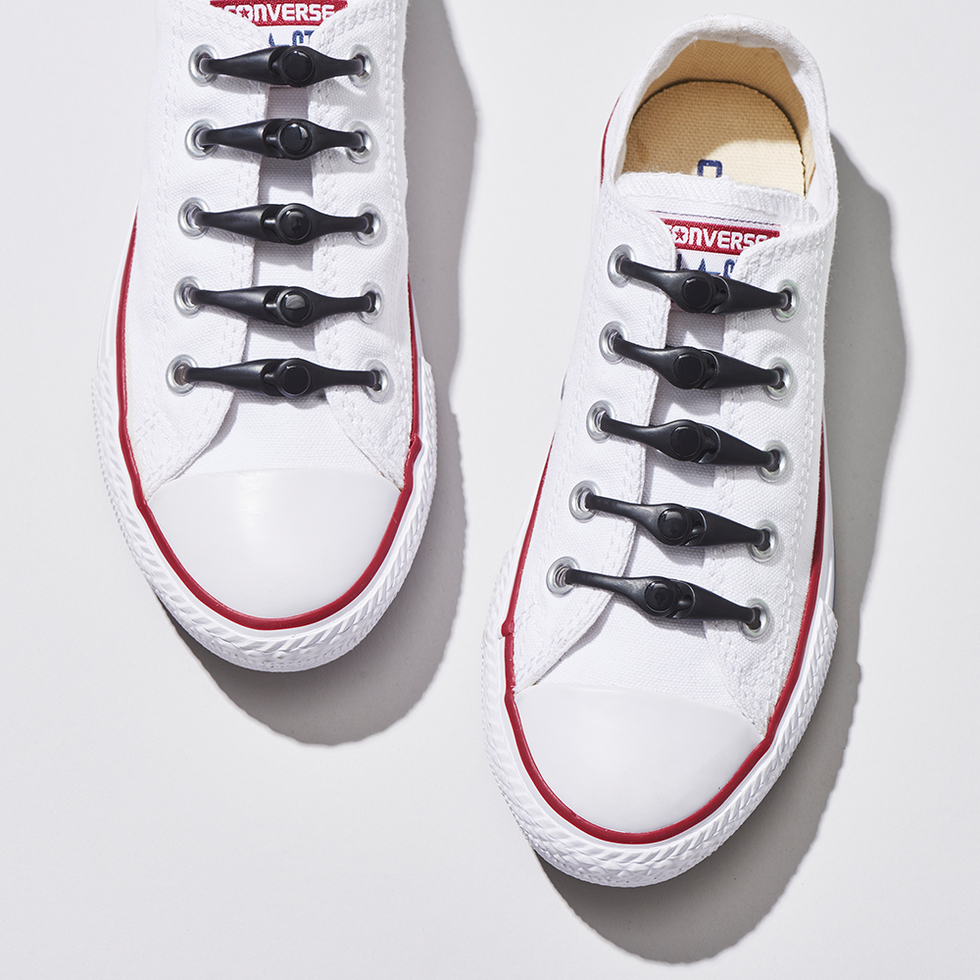 Hickies
Hickies offers rounded clasps to make the act of fastening as easy as possible. With a playful design and a one-size-fits-all adjustable style, these laces also come 10 in a pack for one pair of shoes. The company even sells dooHickies charms that can be fastened on top into personalized decorations.
In our hectic society, time is rapidly becoming the most sought-after commodity. Even a few more seconds is a precious gain. For style and convenience, it's time to embrace the no-tie lace.