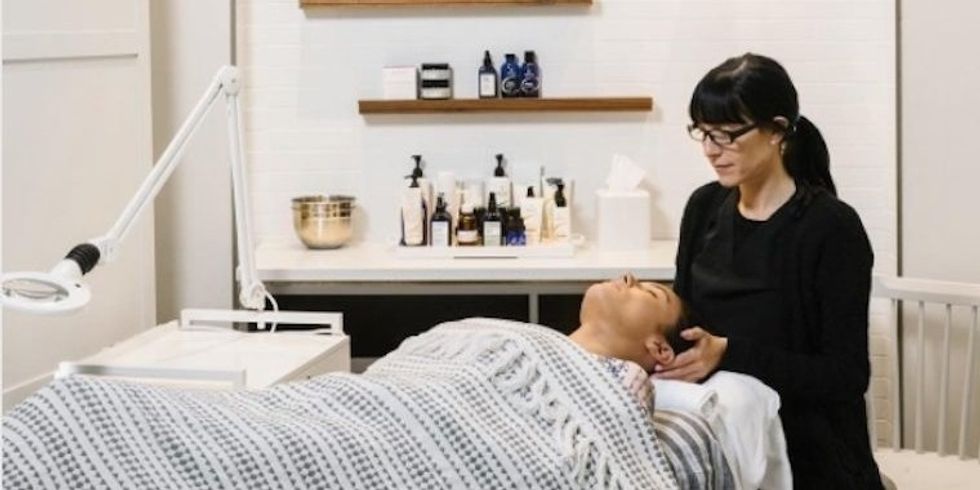 HeyDay reinvents the classic facial
HeyDay is hands down the best facial I've ever gotten and for a sweet price.
Seasons change and so does our skin.
If you're anything like me, any season change can cause havoc for my sensitive skin. I end up spending $50 for each acne outbreak trying to correct the ever-changing conditions. Finally, I decided enough was enough: I would go for a facial. Though normally a luxury for me, I was desperate for my skin to get back on track, so I wistfully took the plunge. I did not regret it. On a freezing Thursday, I wandered into HeyDay in New York City just before work which proved to be a game changer for my skincare routine.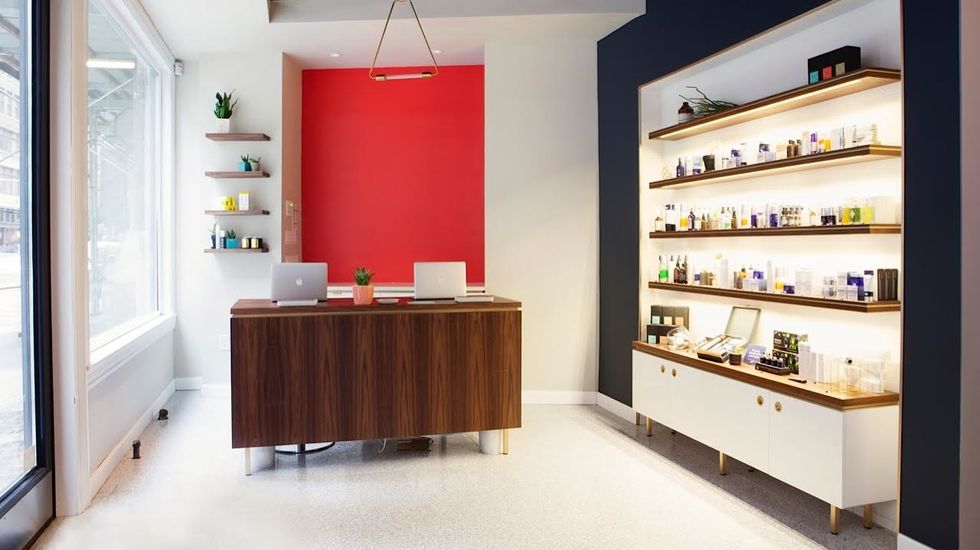 She's In The Glow
What drew me to HeyDay in the first place is the assurance that their products are natural. Facials have always freaked me out just a little. Some have been really wonderful but others have left me red in the face. I've tried everything including microdermabrasian which proved to clean my skin out well, but the utensils they used on my skin were rather harsh. HeyDay carefully curates all of the products they use. Some brands include: One Love, Herbivore Botanicals (one of my beloved brands), Grown Alchemist, and Image. Most if not all brands they carry are cruelty free, paraban free, and non-toxic. The fact that they use products I have in my own bathroom immediately made me feel extra comfortable.
The salon itself is peaceful, modern, and sleek. The staff at the desk is super friendly and helpful. I was having a particularly rough morning and they were so accommodating and caring. The space is open and the beds are super comfy. They even have a refresh area where you can reapply your makeup and freshen up after your service. They also have amazing textiles to use during and after your service like blankets for the beds and towels to wipe any excess product from your face with. Extra bonus: they also have phone chargers if you're on the go and need a charge.
HeyDay prides themselves on custom facials. I had no idea what they meant by that going in, but I applaud them for it after having my first facial with them. I think my apprehension with facials before is because they always kind of feel like they're happening to you. It's a really vulnerable thing to allow someone to touch your face. You don't want to interject the service to give your two cents, but sometimes it's important to speak up when you're uncomfortable. HeyDay encourages you to speak up. My esthetician was amazing. Before she touched my face, she had me fill out a detailed questionairre about my skin history and also had a discussion with me. I lamented to her about my troublesome skin and we got to work.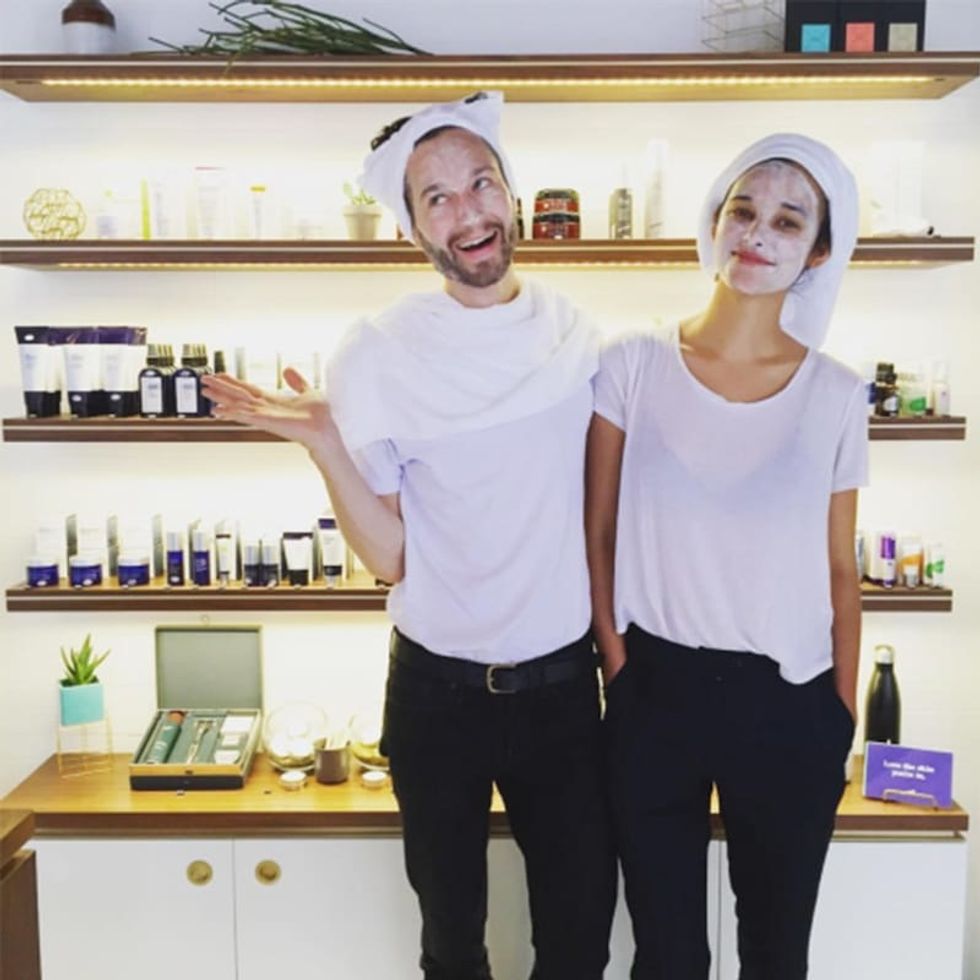 thinkheyday
HeyDay offers a 30 minute, 50 minute, and 75 minute facial. I opted for the 50 minute facial which only ran me $95- you'd be surprised, in NYC an average facial can cost you up to $200 or more. They recommend this service for a monthly reset of the skin. It even included some extractions which can sometimes cost extra. While to an extent, my esthetician did follow a regimented routine, the insight she got from our discussion and my questionairre informed what products she used on me. She explained each step of the facial and why she did it. For instance, as she was doing the facial, she applied a clarifying oil. At first I was skeptical, but she explained that because my skin was suffering from the dryness of winter, it was over producing oil. This isn't a step she'd normally take on any client, but because I was having trouble in that area she added it in. In addition to customizing as we went through the facial, the estheticians keep detailed accounts of what products they use on you much like a doctor's office so that they can revisit on your next visit.
HeyDay also offers a monthly membership to entice customers to keep up with their skincare and return. They are passionate about making facial a part of your monthly skin care routine. Personally, I'll be back many times because of their attention to detail, amazing aesthetic, and the quality of the products they use.
Follow HeyDay on Instagram | Facebook | Twitter to keep up with new promos and new locations.
Find a location here.