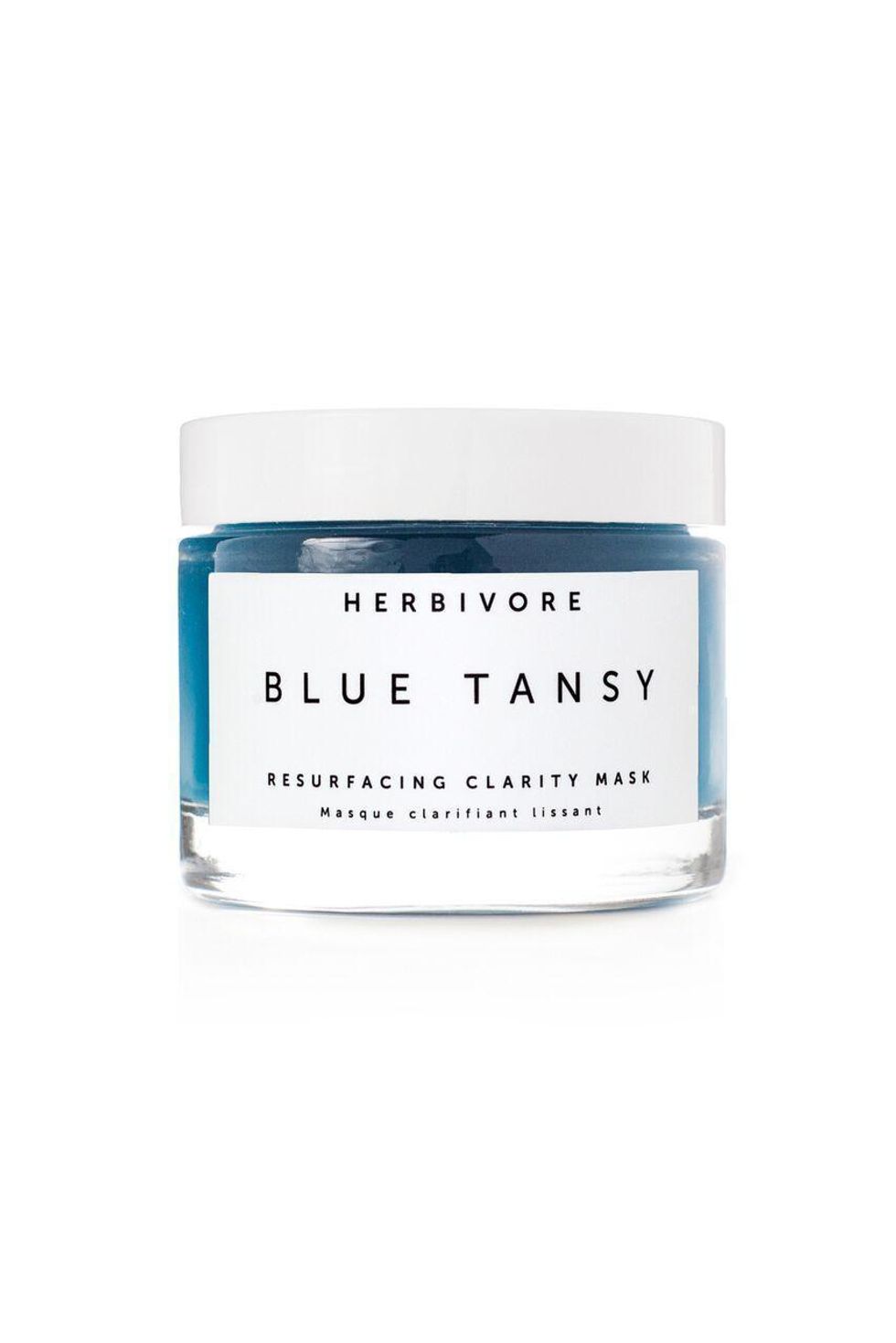 Why I Can't Help But Splurge on Herbivore Botanicals...
This new non toxic beauty company was founded in the kitchen of a Seattle couple and what they created is to die for.
Skincare was always a struggle for me in my adolescence. I tried every line up of skincare products and medications suggested by my dermatologist but to no avail, until I realized I was doing too much. Now in my early adulthood, non-toxic beauty has become one of my obsessions. If I had the time, I would DIY all of my skin care remedies, but in lieu, I look for products that have few, natural ingredients that counter each other to both fight blemishes and moisturize my skin. I'm a big fan of less is more so I always seek fewer products that can solve multiple problems if I can. Last year I found Herbivore Botanicals, a boutique non-toxic, cruelty free beauty company out of Seattle that changed my life. I use their products head to toe and am addicted to the yummy scents and pretty packaging. Here are some of my favorites:
Bamboo Charcoal Soap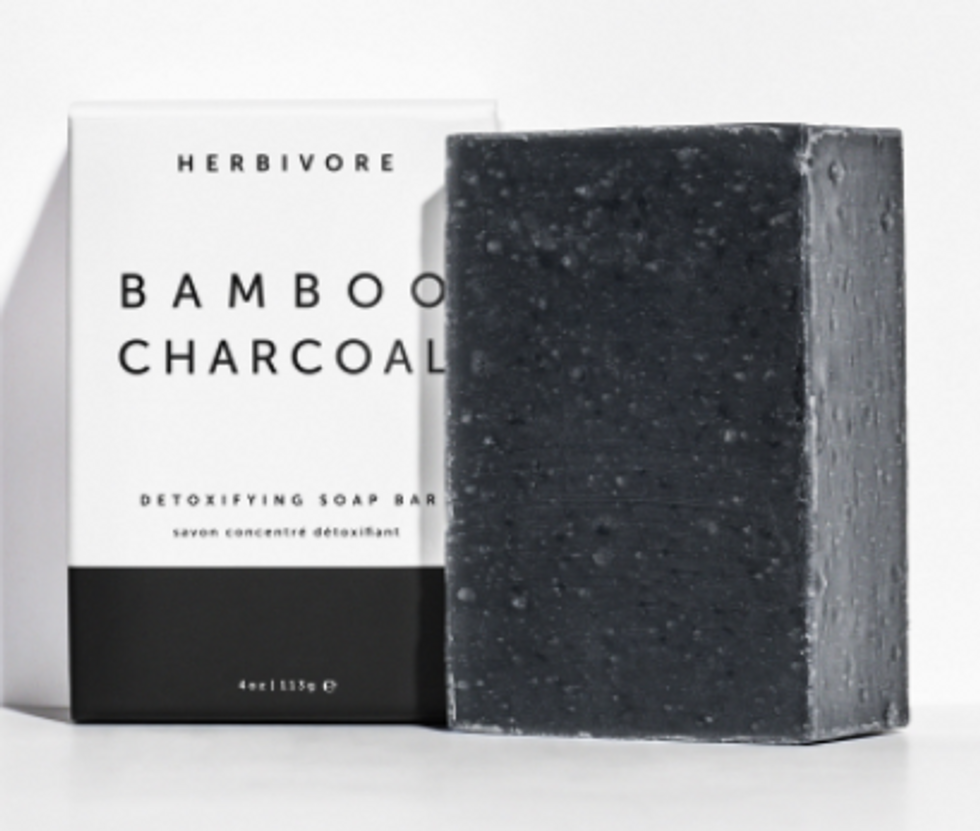 What Herbivore Has To Say About It?
"Bamboo Charcoal has been used for centuries in the East. The Japanese use it regularly for everything from filtering and purifying drinking water to brushing their teeth. When used in skincare, activated Bamboo Charcoal does wonders to deeply cleanse and detoxify. Drawing impurities and toxins from deep within your pores with its powerful absorption properties, it gives an amazing deep clean while also naturally exfoliating. Bamboo Charcoal is gentle yet effective, and works especially well to clean and care for oily, combination, and blemish prone skin types."
My Take
I absolutely love this product. For a small bar of soap I was able to use one for almost two months. I started initially only using the Bamboo Charcoal bar on my body but one week I ran out of my favorite cleanser. Because I read that the product is great for blemish prone skin and only had a few ingredients, I decided to try it on my face. Though it combated oily skin, I never felt dried out thanks to the combination of tea tree oil which cleans infections and bacteria with bergamot essential oil that helps to balance your skin's oil production. My skin felt clean and refreshed every time I used it. It's now one of my bathroom staples retailing for only $12 a bar online, at Sephora, Nordstrom, and various other boutiques around the US.
Rose Hibiscus Coconut Water Hydrating Face Mist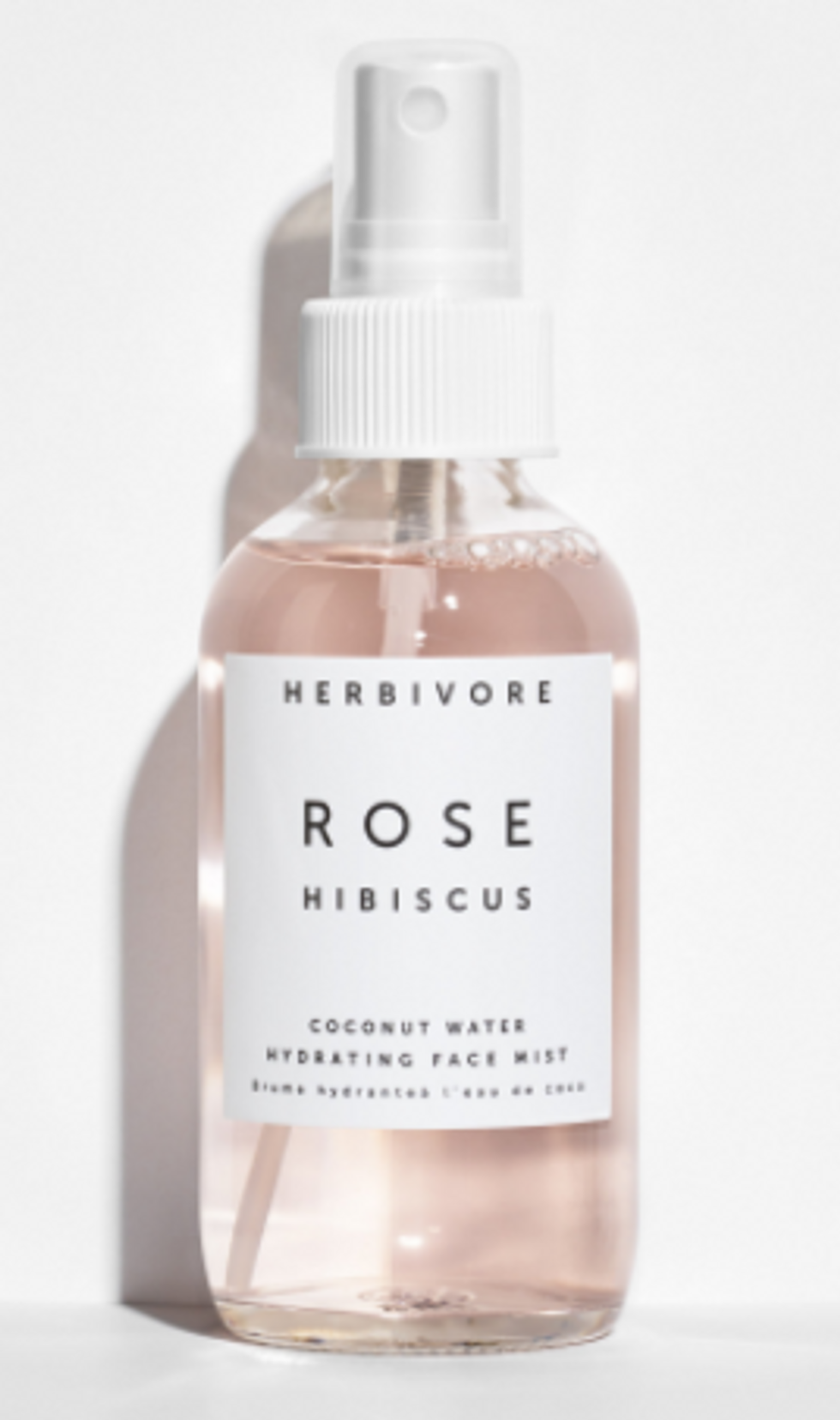 What Herbivore Has to Say About It?
"Rose Hibiscus Hydrating Face Mist is created with pure plant actives - no fillers. A base of coconut water is infused with youth-boosting hibiscus flower petals and moisture-enhancing rose to tone, hydrate, and soften all skin types. Spritz it on after cleansing or anytime skin is feeling dull and dry."
My Take
This is my favorite product to use on those marathon days. You know what I'm talking about. The 5pm bewitching hour when you're about to leave the office, but you have errands and dinner engagements and no time to go home and refresh. I always carry a travel sized bottle in my purse (2oz, retail $16) to spritz on mid-day on-the-go then pat my face with a kleenex to avoid smudging my makeup. I also keep a full-sized bottle in my bathroom for use morning and night. It's the perfect gentle product to but on clean skin before and after bed.
Coco Rose Lip Conditioner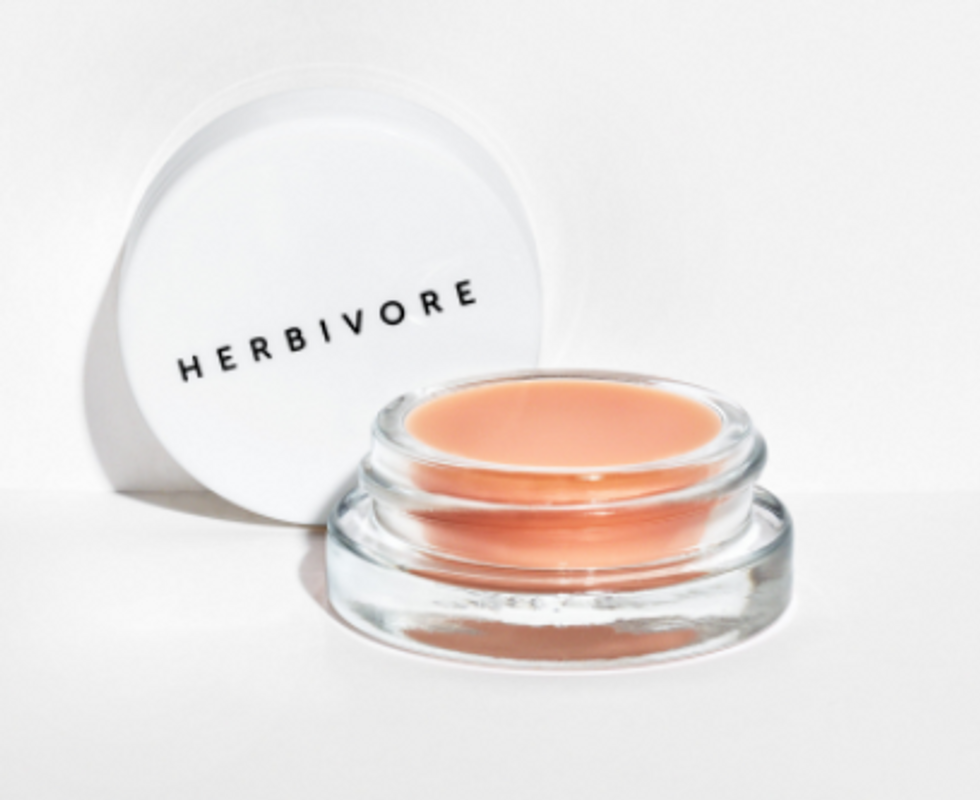 What Herbivore Has To Say?
"Organic Virgin Coconut Oil and hydrating Moroccan Rose Absolute combine to help protect, smooth, and soften lips."
My Take
This product saved my life in the winter. Initially a little discouraged by the higher price point than most lip balms retailing for $22, I quickly learned why: this product is more than a lip balm. It truly lives up to it's name being more of a conditioner than a balm. The Moroccan Rose Absolute acts as an anti-inflammatory for any damage that's already done. The thick, fatty coconut oil acts as a moisturizer for your lips. I always use this product before any other lip products to provide a hydrating non-toxic layer between my lips and any other formula. PS it lasted me all winter and part of the spring even with constant use.
Coconut Sea Mist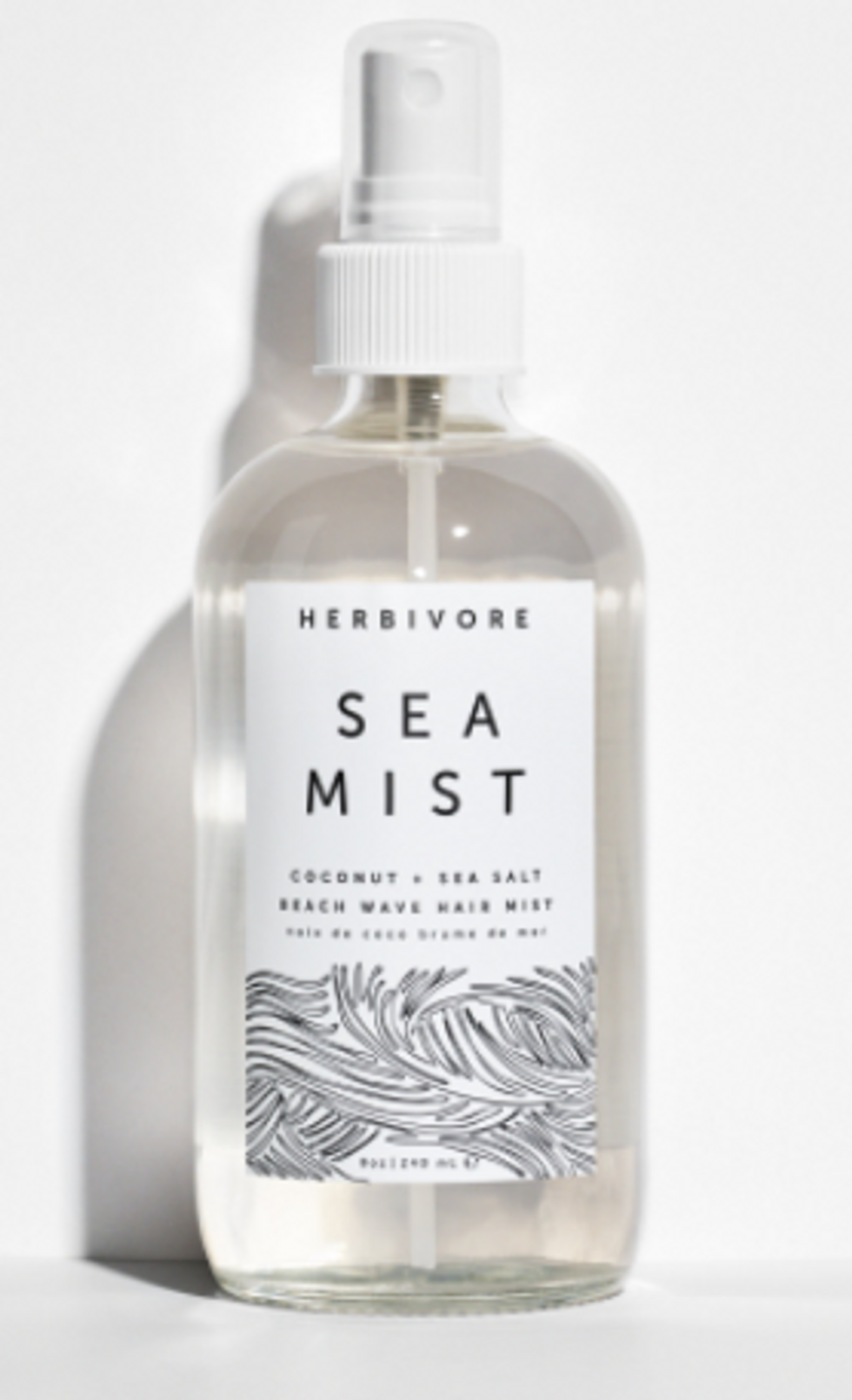 What Herbivore Has To Say?
"Formulated with the same salinity at the Pacific Ocean, this naturally fragrant sea salt spray will bring new life and peachy volume to flat uninspired locks. The essential oils of coconut and vanilla give off an exotic aroma."
My Take
Maybe it's the nostalgic smell of back home- I'm from a tiny beach town in Central Florida- or the way it boosts my hair game after a long day, but I am obsessed with this product. Because I'm an actress, for work my hair is constantly being attacked by harsh hairspray and heat tools, I have a non toxic product and heat tool rule the rest of the time. Herbivore's Sea Mist is gentle enough for everyday use, smells great, and gives me just the right amount of texture and hold I need for a casual hair day.
Check out Herbivore Botanicals latest products here. I'm most excited to try their new Blue Tansy Resurfacing Clarity Mask and their Moonfruit Night treatment. Happy beauty haul!