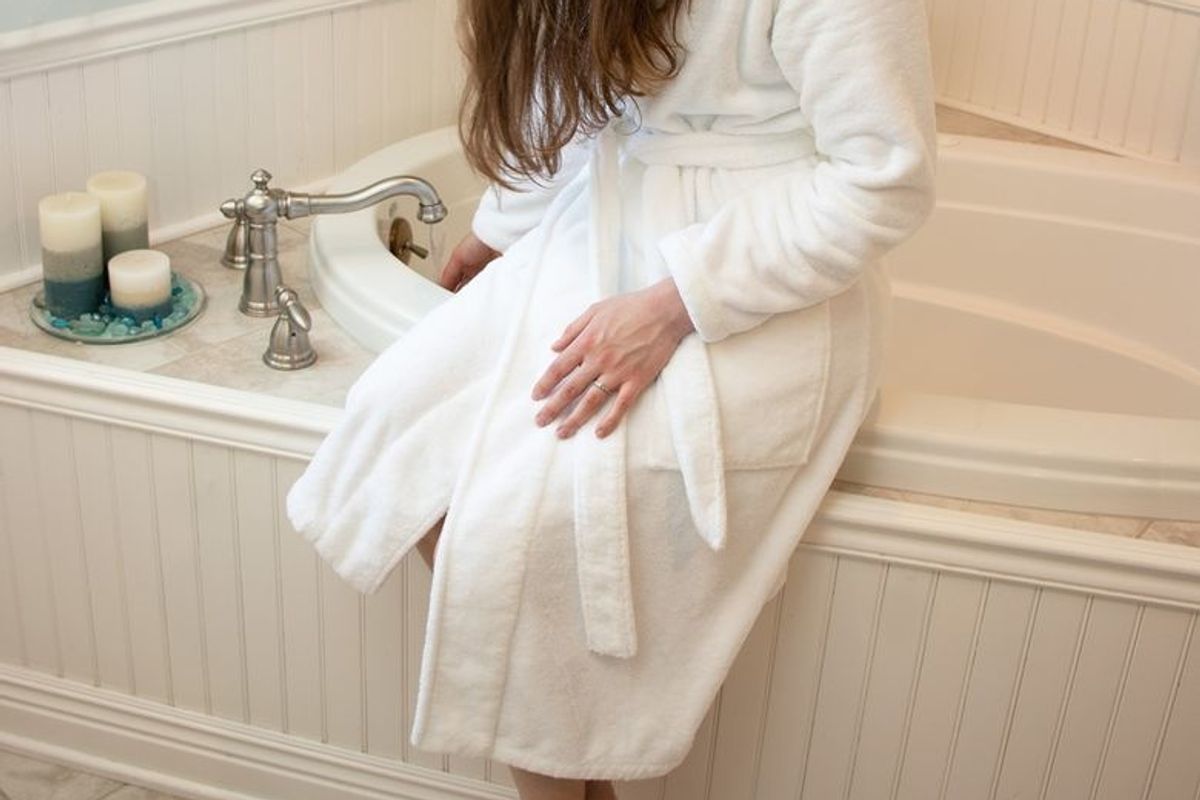 Top 7 Warmest Winter Bathrobes
This winter, you should be cosplaying as a teddy bear.
Honestly, have humans ever adapted to winter? We're cold, we're deficient in Vitamin D from not getting enough sunlight (sometimes resulting in seasonal affective disorder, i.e. the aptly named SAD), and did we mention we're cold?! We have every reason to post up indoors in front of a fire, personal heater, or screensaver of a fire while we take a break from streaming true crime docuseries, and we should at least be comfortable while doing so. Maybe you're an adult onesie kind of person (right on), maybe your prefer to be wrapped up as a human burrito, or maybe you're still struggling to find the perfect protection for staying warm this winter. These are some of the best bathrobes you can find for the coming cold snaps (and no, not one of them is a kimono, because that sh*t is racist). Happy browsing!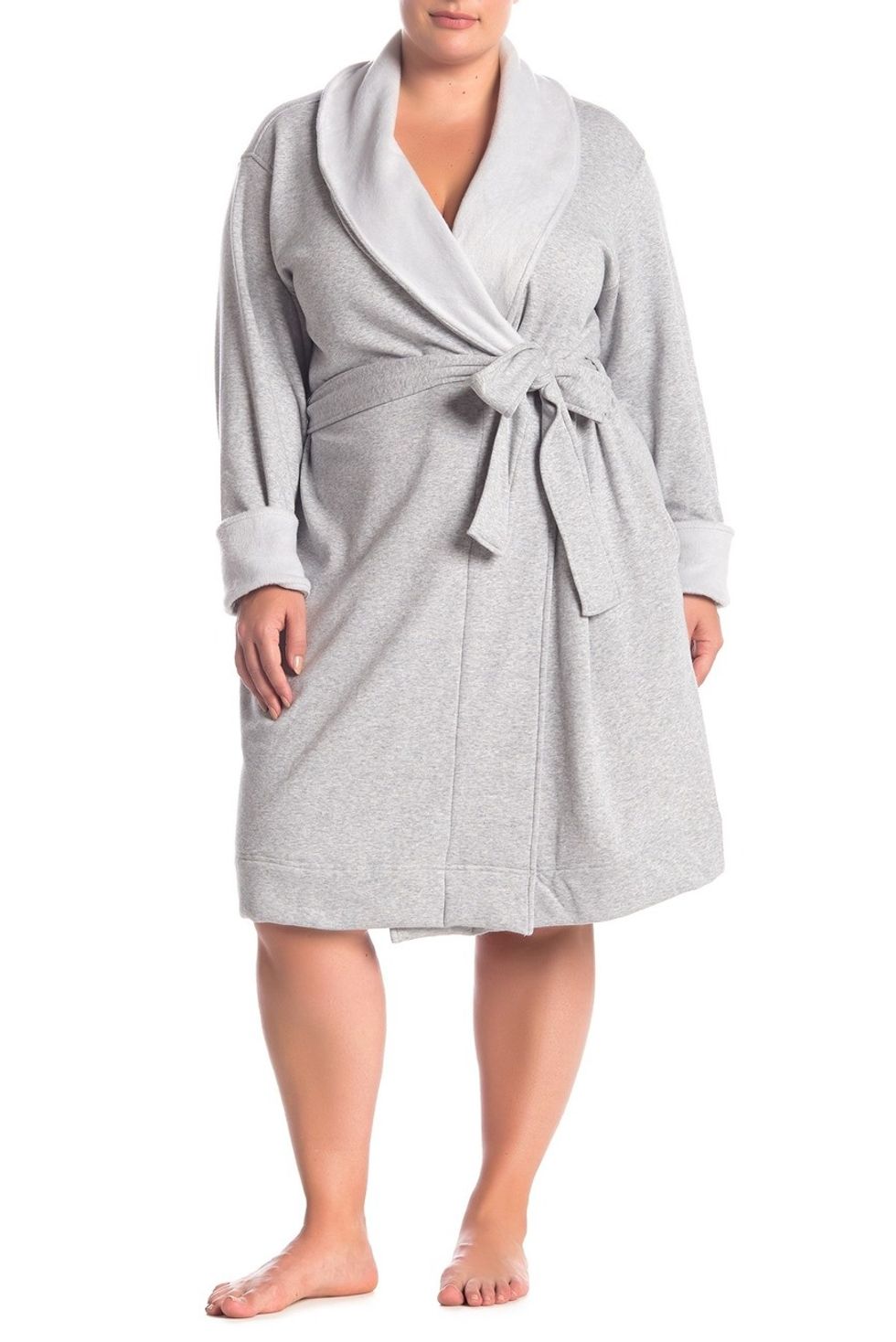 Nordstrom Rack
$62.97 (current discount price)

You've seen UGG boots. Have you ever wanted to curl up inside of one and hibernate for the winter? Of course you have, and now you can. The Blanche II Robe is a knit robe with fleece lining and fits all sizes. Guys, it's like wearing a full-body UGG boot without the social shame of being seen wearing UGG boots! What more could you want?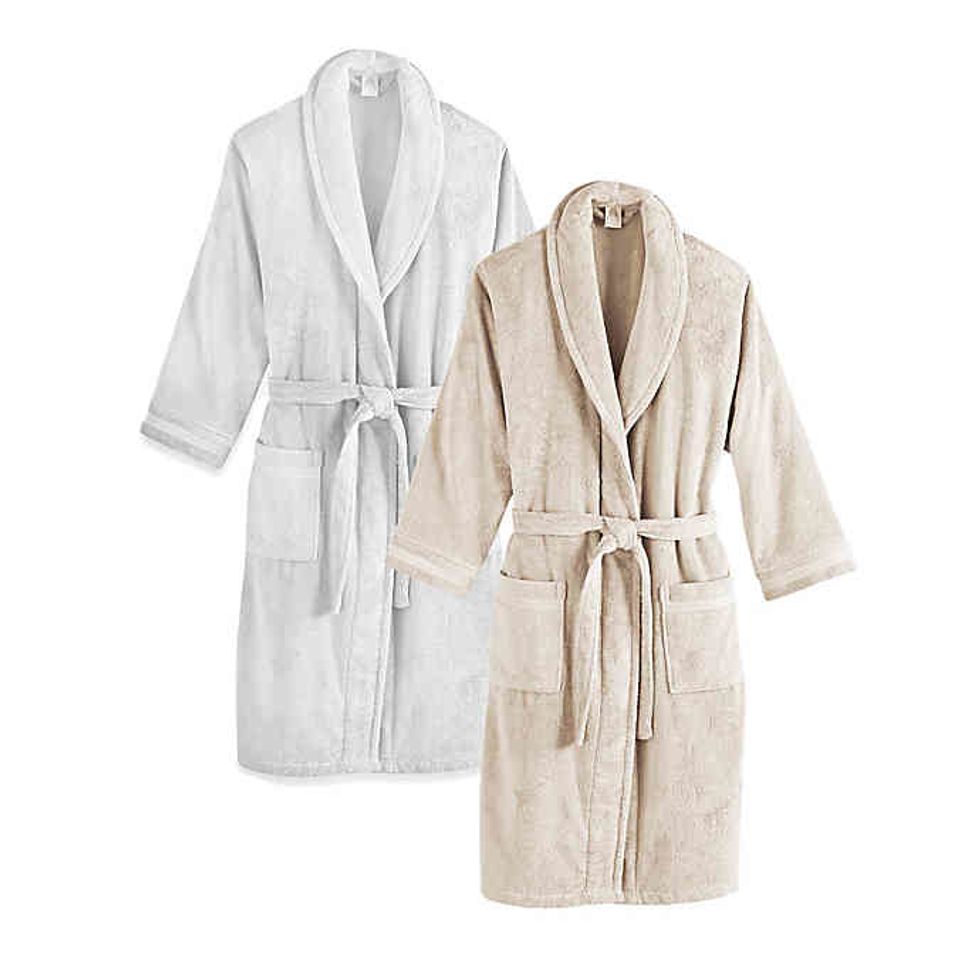 $120 (current discount price)
For a luxury bathrobe at a discounted price, Frette's terrycloth robes are redolent of spending a day at the spa. Loved for being "luxurious yet simple," these oversized robes swaddle you like a protective barrier not only from the cold but of all of life's stressors.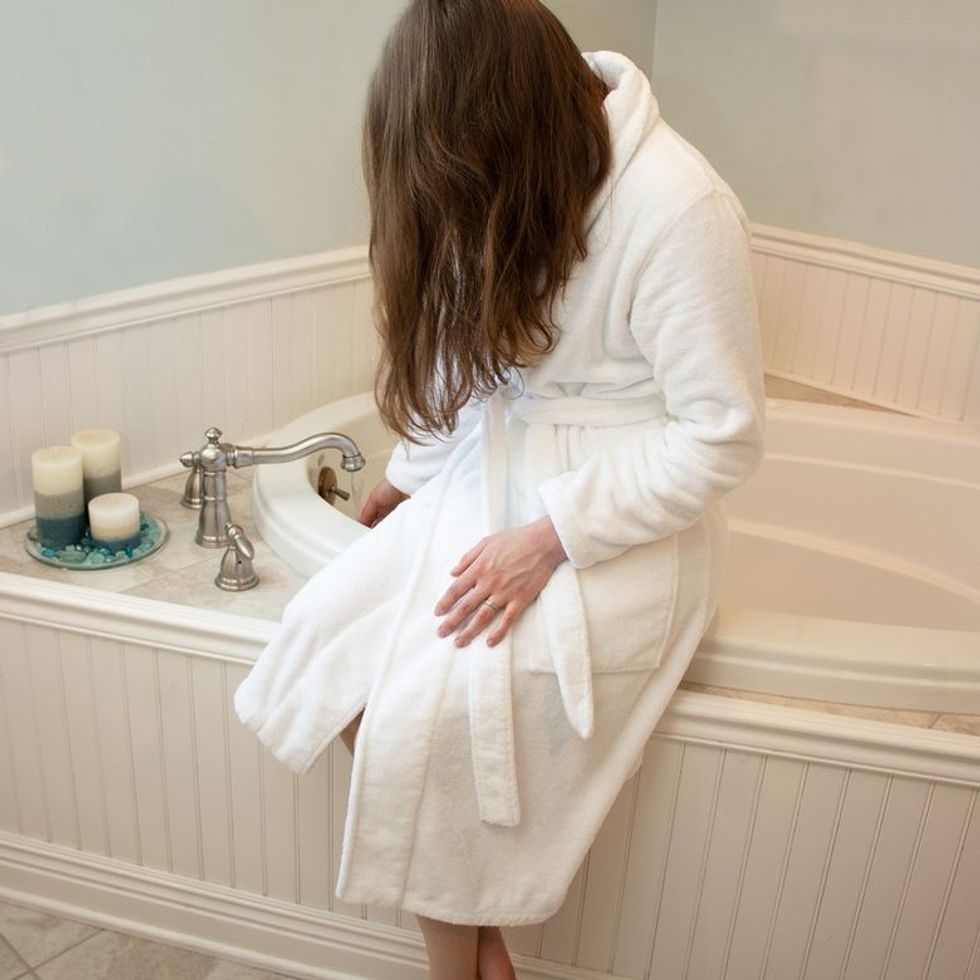 $99
With giant, oversized pockets and a shawl collar, Parachute offers a fluffy cocoon to crawl into and wait out the winter. Made of 100% long-staple Turkish cotton, it's luxurious while still being machine washable.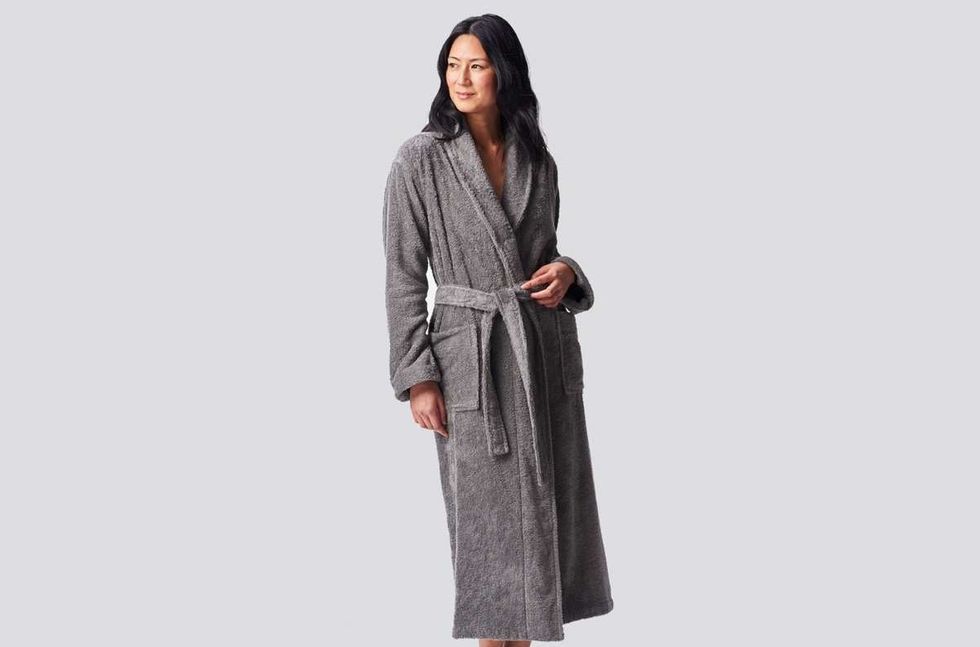 $118
As a sustainable brand, Coyuchi is committed to using eco-friendly materials and ethical production practices. Its unisex terrycloth robe is also super absorbent and comfy, made with 100% organic Turkish cotton.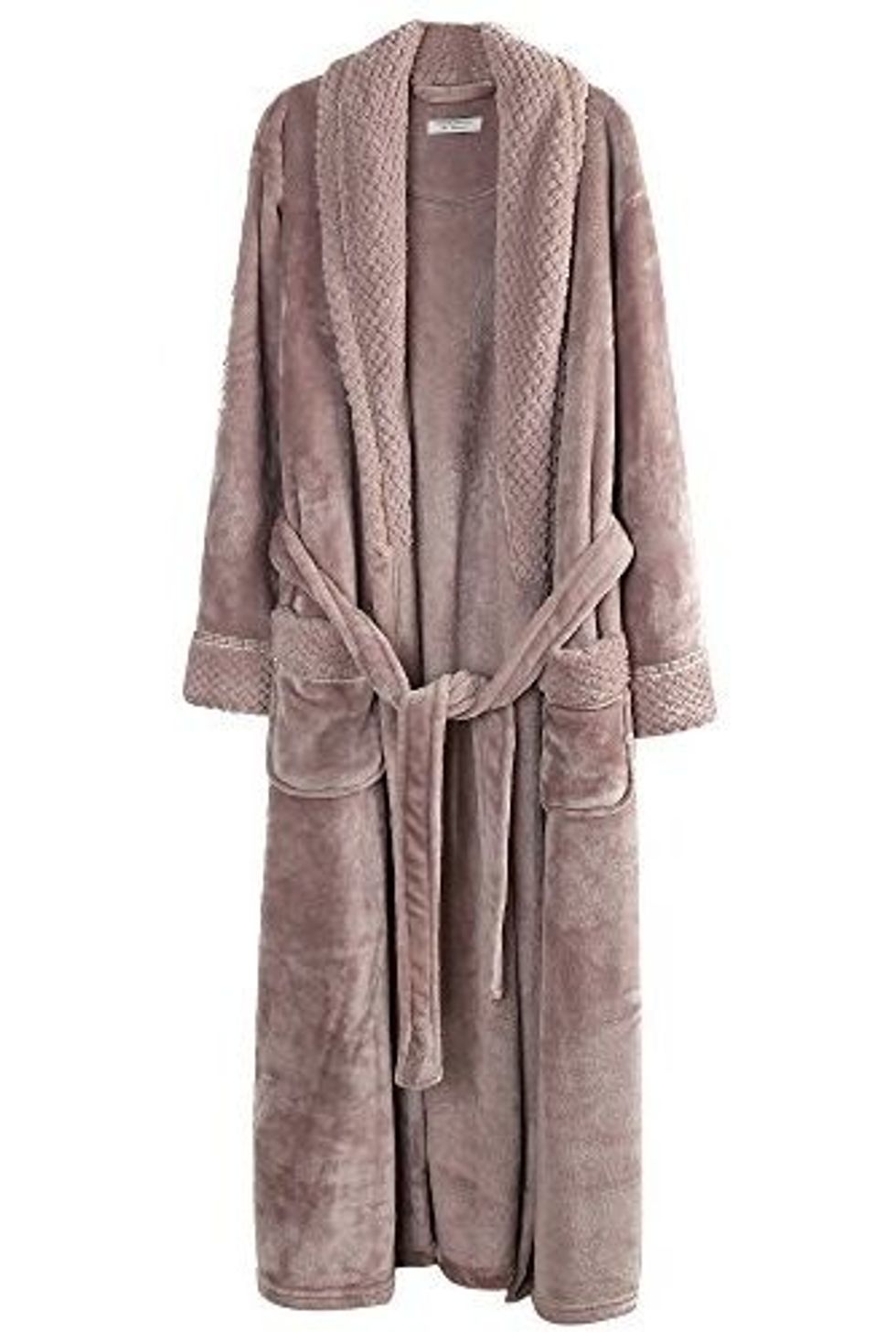 Amazon
$43.99

For an affordable but no less cozy option, there's Richie House's Plush Soft Warm Fleece Bathrobe, available through Amazon for less than $50. Its thick polyester fabric guarantees you'll stay warm when you want a low maintenance solution to cold nights.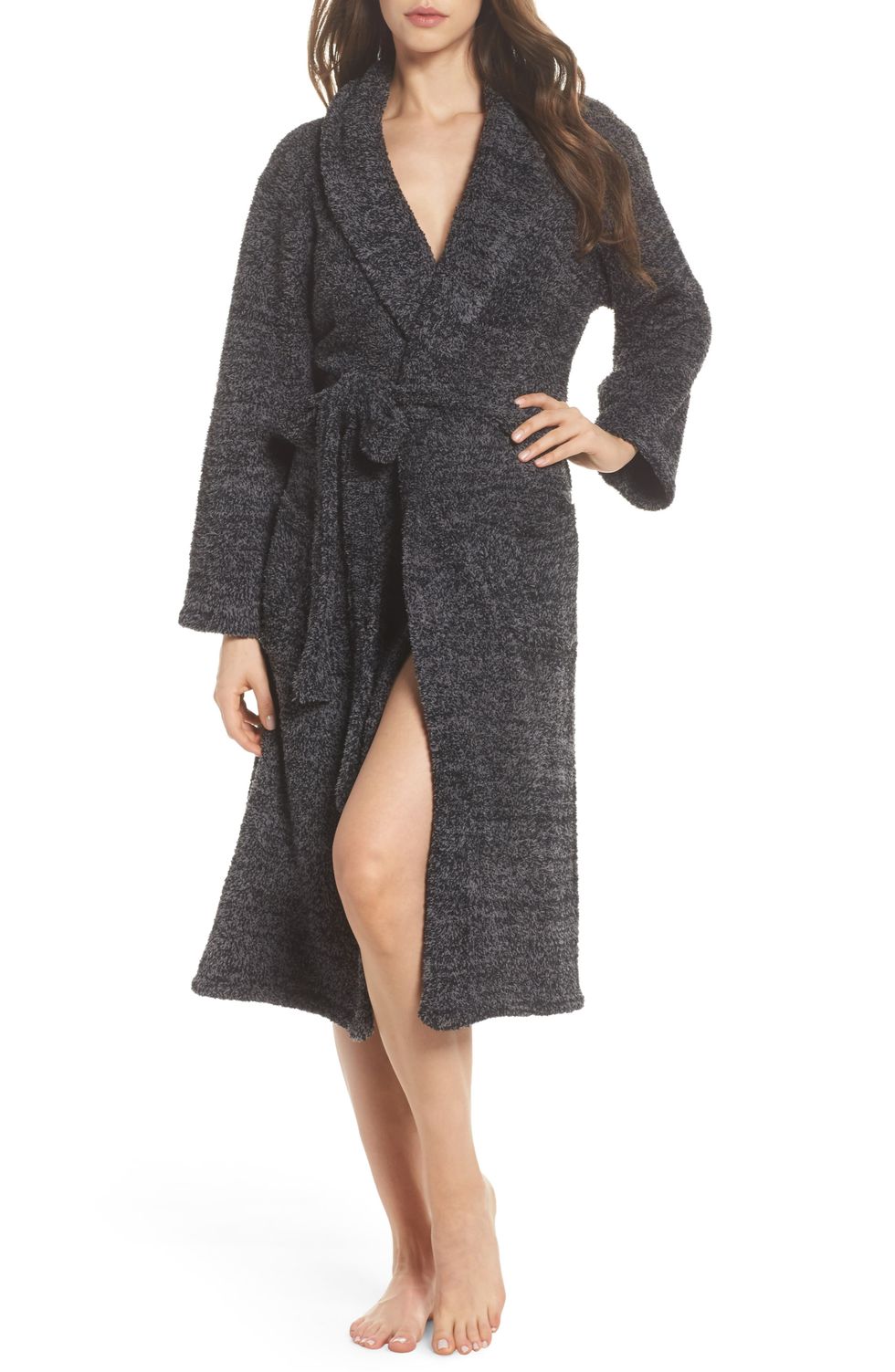 $99
This fuzzy option is sort of like cosplaying as a teddy bear, if said teddy bear was also toasty warm and sleepy. Barefoot Dream's unisex bathrobe is made of machine-washable microfibers that keep you warm and swaddled in extremely soft layers.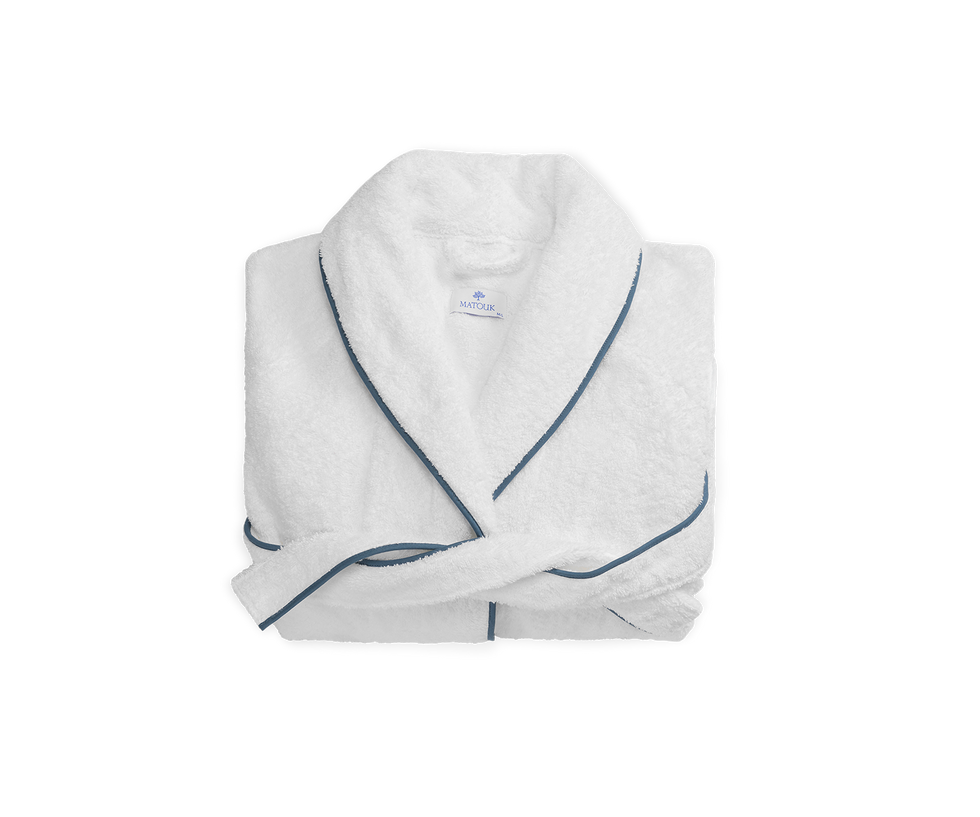 $225

For a splurge on luxury relaxation, there's Matouk's Cairo Robe. With 100% long-staple cotton terry, you can select accents of colored piping and even add your own monogram.