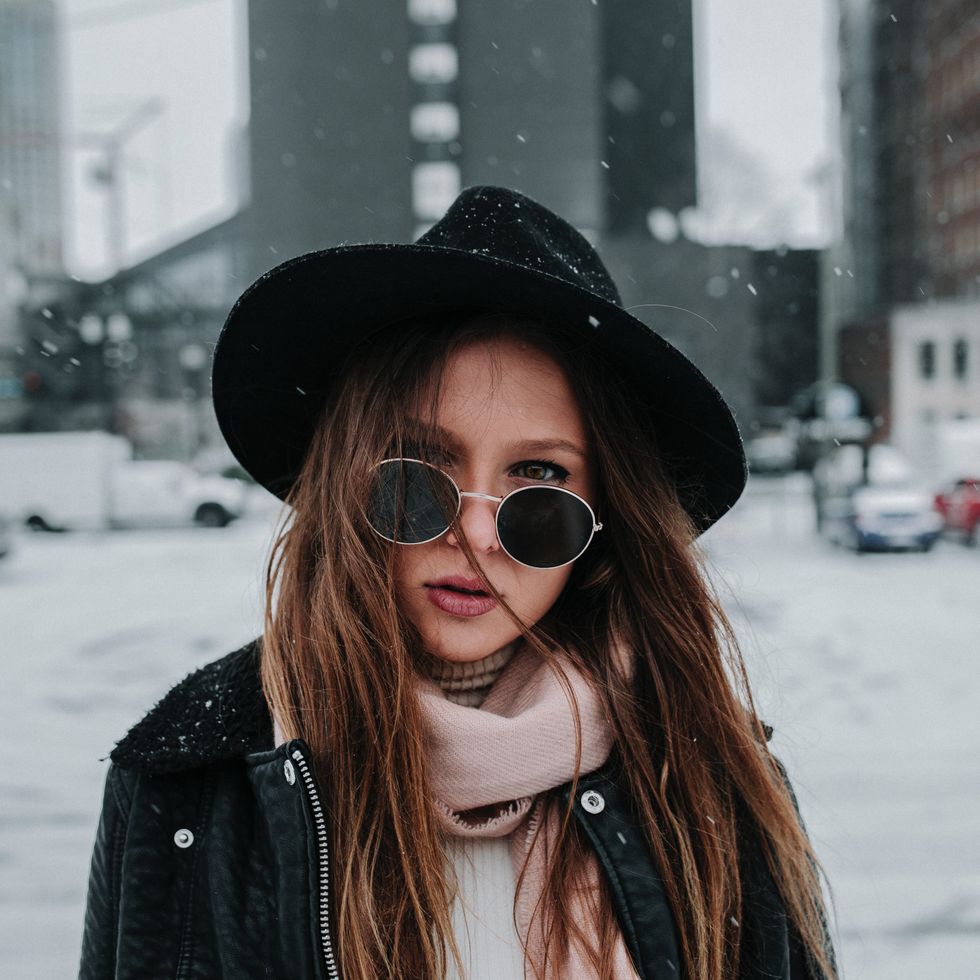 This winter's must-have essentials to stay warm
Winter is here and so is everything that comes with it. Hot cocoa! Chapped lips. Sledding! Freezing temperatures. Snow days! Did I mention it's freezing? Whether you love it or you hate it, the winter is just getting started. Here are some of the best winter essentials to get you through it.
Long hair can get all knotted and tangled up when bundling up in winter hats and scarves. Avoid all the hassle by removing your hair from the equation. No, I'm not talking shaving your head. I'm talking about hats with ponytail holes! Finally your hair is out of your face, not getting knotted under your hat, and your head is still warm. The hole is stretchy so it'll work for a wide range of thick and long hair. There more than 40 colors available, making this your new go to winter accessory.
Smart Phone Touchscreen Gloves
Just because it's freezing doesn't mean you suddenly don't need your phone. You don't want to take off your gloves everytime you need to check something. Your hands will freeze… you could lose a glove! Skip it all and get these super affordable and sleek touchscreen compatible gloves. They won't be the warmest things you've ever used so don't take them skiing, but for daily use they will get you through just fine.
When you are facing dry winter skin there is nothing better than aquaphor. Like vaseline on steroids it will help with cracked lips, dry hands, and windburned faces. It's incredibly powerful and affordable. It also comes in so many different sizes. I have a giant tub next to my bed, a medium sized tube in my purse, and travel sizes in all my pockets. I practice what I preach here. Throw away your chapstick, they are addictive and barely work anyways, and switch it out for the real deal.
Whether you are hitting the slopes, building a snowman, or just walking to work kick it up a notch and keep your hands cozy warm. These guys are safe self heating packets that you can stick in your gloves or shoes to give yourself some more warmth. I can't go skiing without these guys because, like a lot of people, once my fingers get cold I'm miserable and it is real hard to warm them back up. These work like a charm and make it easier to stay outside longer without your extremities freezing off.
Dry skin, static hair, and sore throat could all be caused by dry winter air. Fight the elements and keep your air moist with a humidifier. Get a big one to keep up with your whole house, get a smaller one for your bedroom at night, or try out an essential oil diffuser! This diffuser has more than 20,000 reviews, can be used as a night light, will last the night, and is affordable!
Keep the cold at bay indoors with a heated electric blanket. Preheat it while you're in the shower or just getting ready for bed at night and then snuggle under it to heat back up. Keep it on your couch for a cozy throw that packs an extra punch. You really shouldn't underestimate how great of an impact it has on your life, especially if you get crazy cold feet like I do.
Whether you're an indoor or outdoor lover, keep warm and happy this winter! It'll be snowy, it'll be cold, but we don't have to be miserable! Summer will be here before you know it.