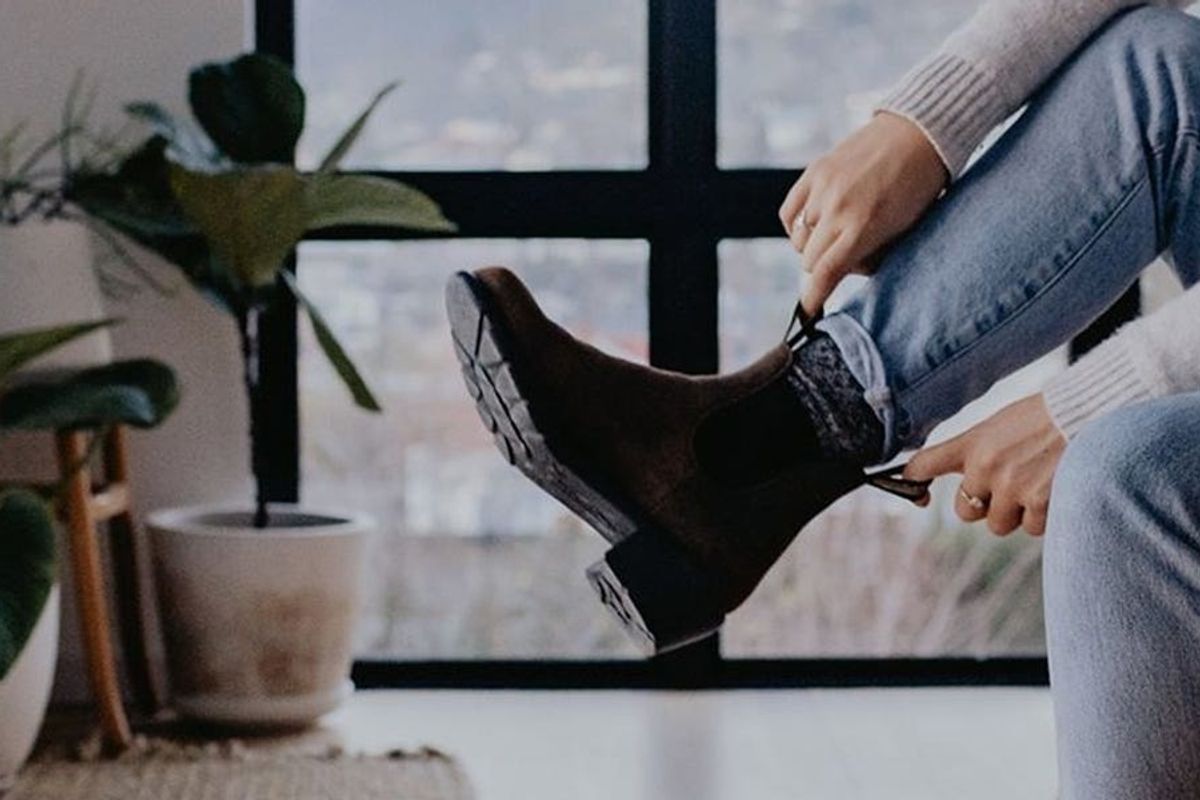 8 Fashionable and Functional Winter Boots for Women
You don't have to sacrifice style to be warm.
As if cold weather doesn't already get everyone down in the dumps, dressing for the winter can be a real drag.
Putting together an outfit becomes a meticulous game of assembly. Too often, you reach a crossroads where you have to opt for either fashion or function. You tell yourself looking cute is most important, but by the dead of winter, you either cave in to dress like a marshmallow or just refuse to leave your house.
Winter will always suck a little, but at least there's a plethora of shoes on the market that'll keep you looking cute without compromising warm, weather-resistant, or slip-proof soles. Here's just eight of our picks that'll make getting dressed for the bitter weather a little simpler.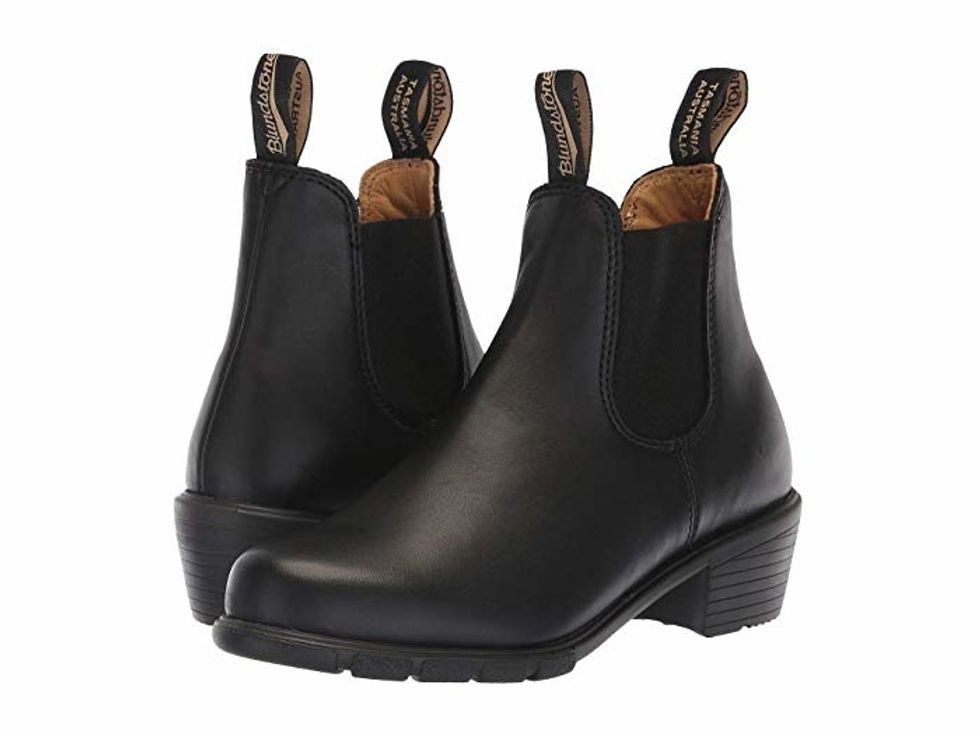 There's a reason Aussie brand Blundstones are a cult favorite among those braving the elements. While they're most known for their flat option, the short, walkable heel on these leather booties give it a (literally) elevated look that'll take you from day to night, snow and all.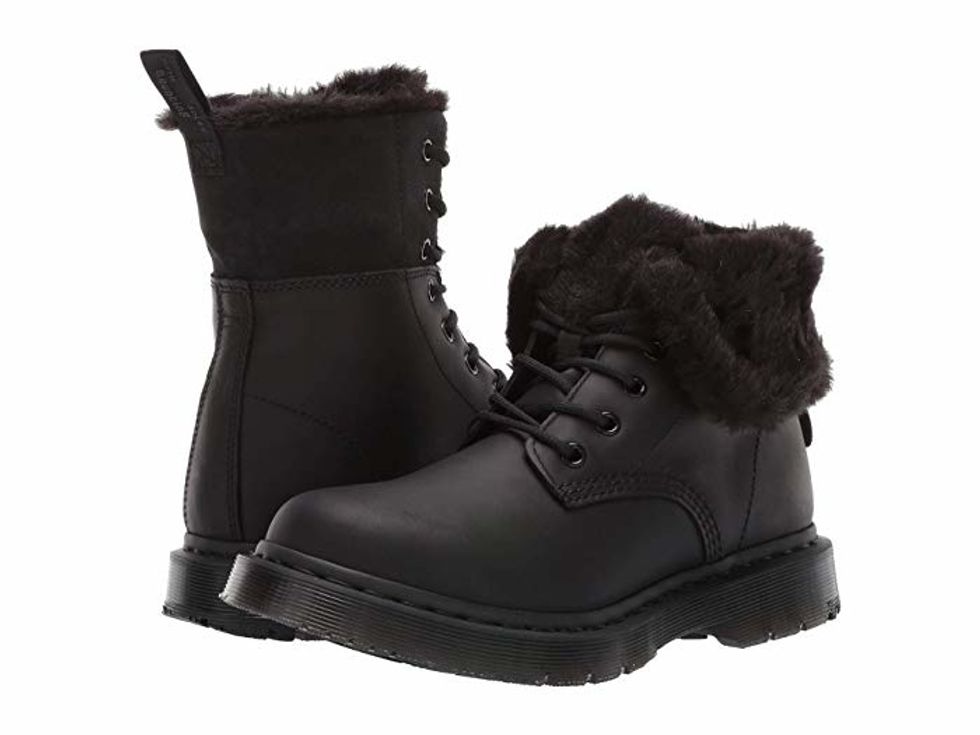 Docs have become somewhat of a wardrobe staple, and while their standard styles do a pretty decent job of handling milder cold weather, they also have a Wintergrip collection with fur lining and even more reliable traction. We like this take on their iconic eight-eye combat boot.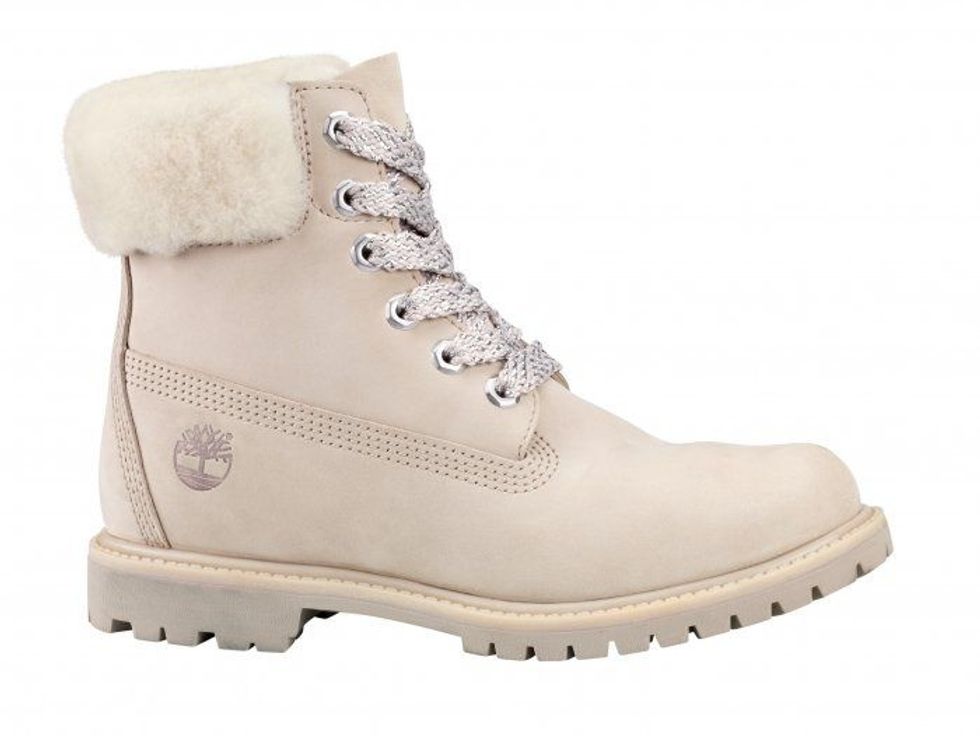 Timberland has countless options for boots that'll keep your feet warm, but the rosy colorways of this waterproof boot ensure you'll make a statement no matter the outside temperature.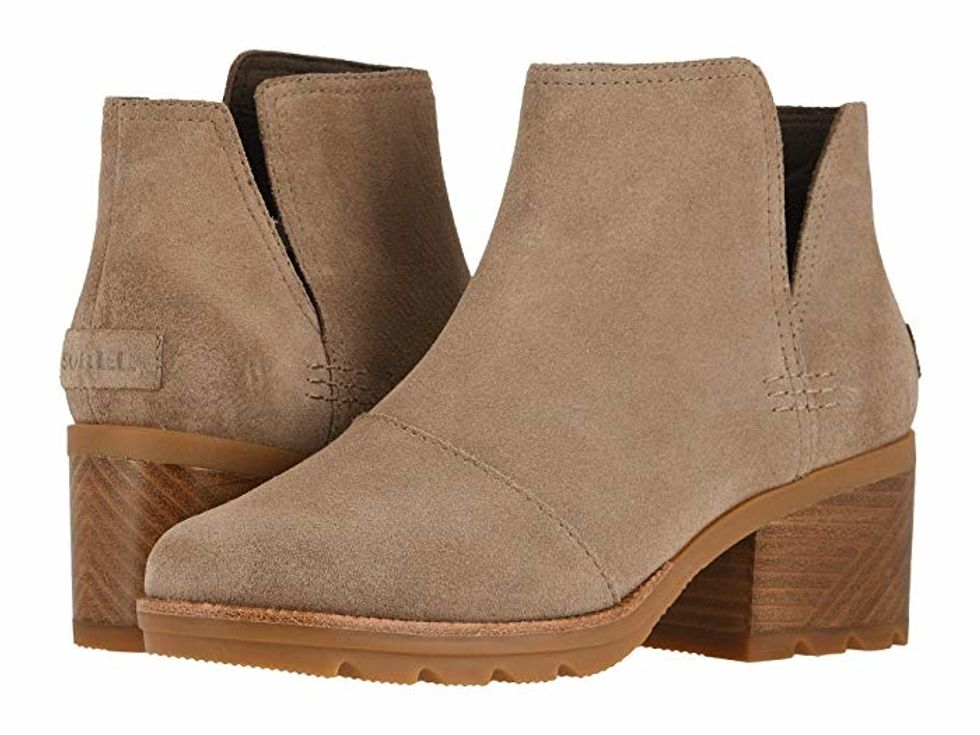 Not big on the bulky snow boot look? Sorel has you covered with this block-heeled beauty that comes in four versatile neutral colors. They're waterproof and come with a safe rubbery sole but feature a chic cutout on the side that makes them wearable for every day, rain or shine.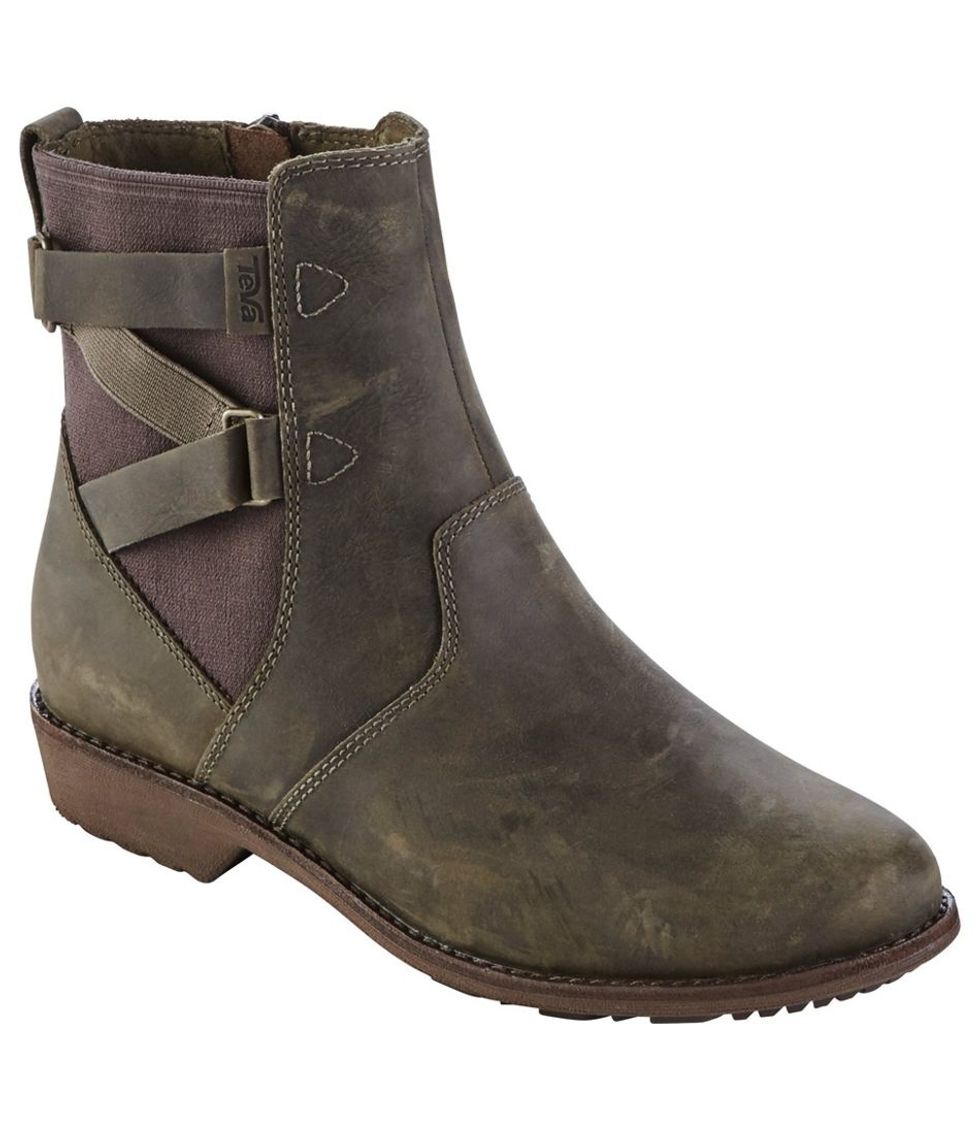 These are another great option if you want weather-resistant boots that don't look weather-resistant. These come detailed with a cute criss-cross strap and a flat heel, so they can handle all sorts of walking.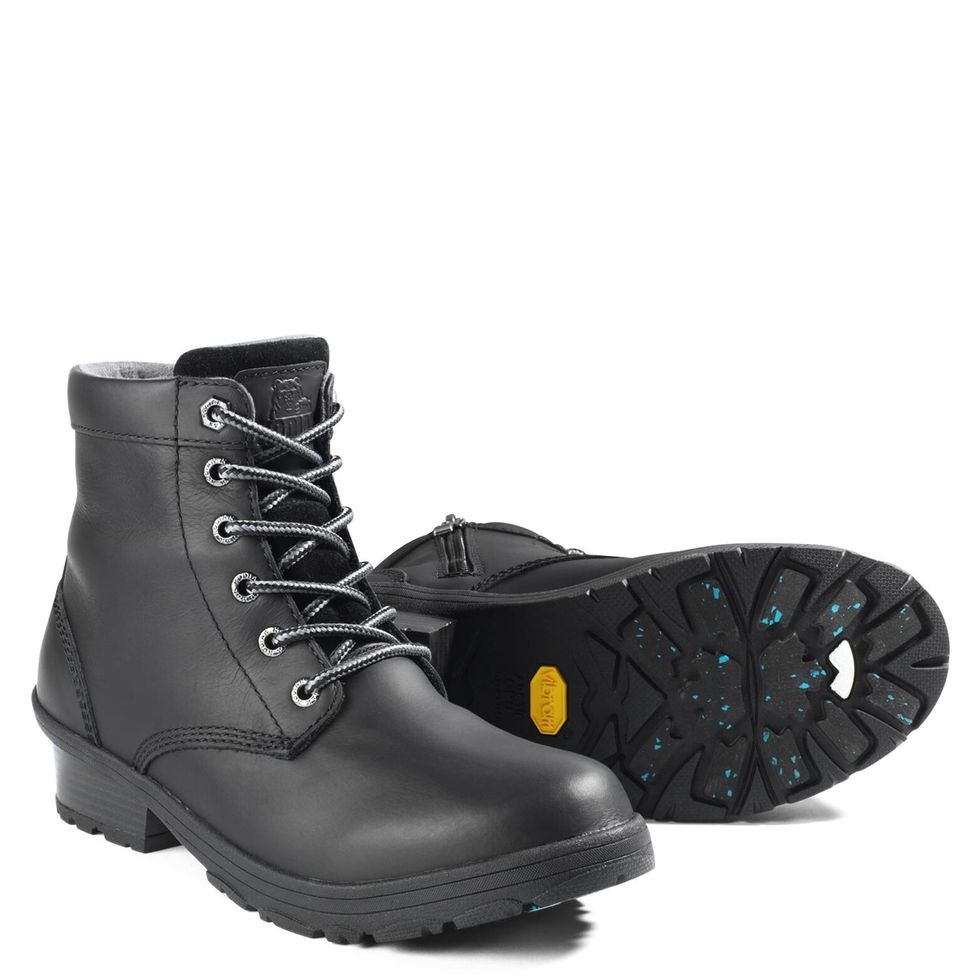 These have all the features of a trusty snow boot, but the streamlined profile and monochromatic color ensure they won't steal the show from your wintry outfits, either.
Refined Slim Fit Neoprene Creeper Chelsea Boots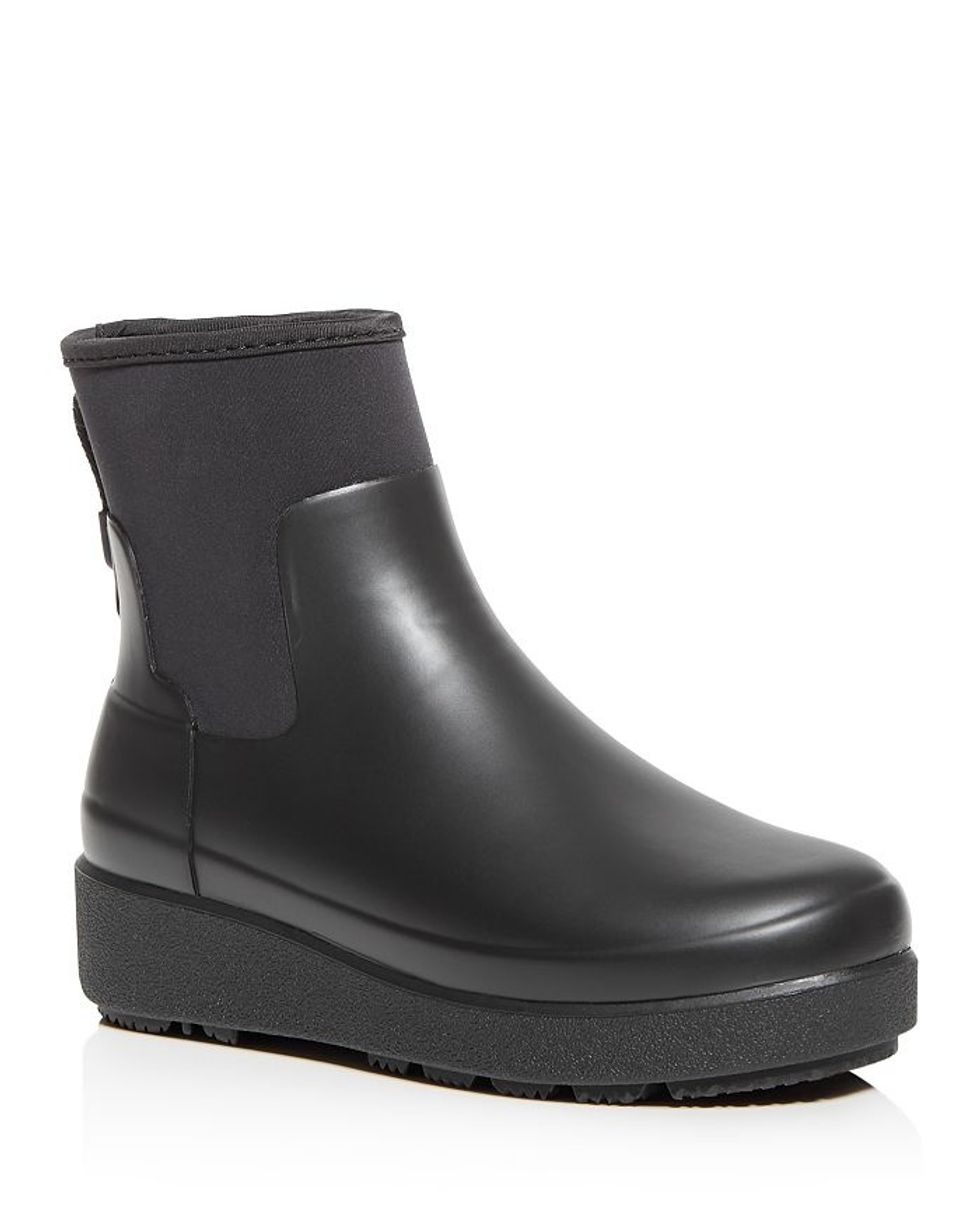 Hunter is one of the most popular rainboot brands, but the have plenty more than the standard wellies you recognize them for. With the sock-like upper and a creeper platform, these boots check the boxes for multiple trends, putting an edgy twist on your average weather boot.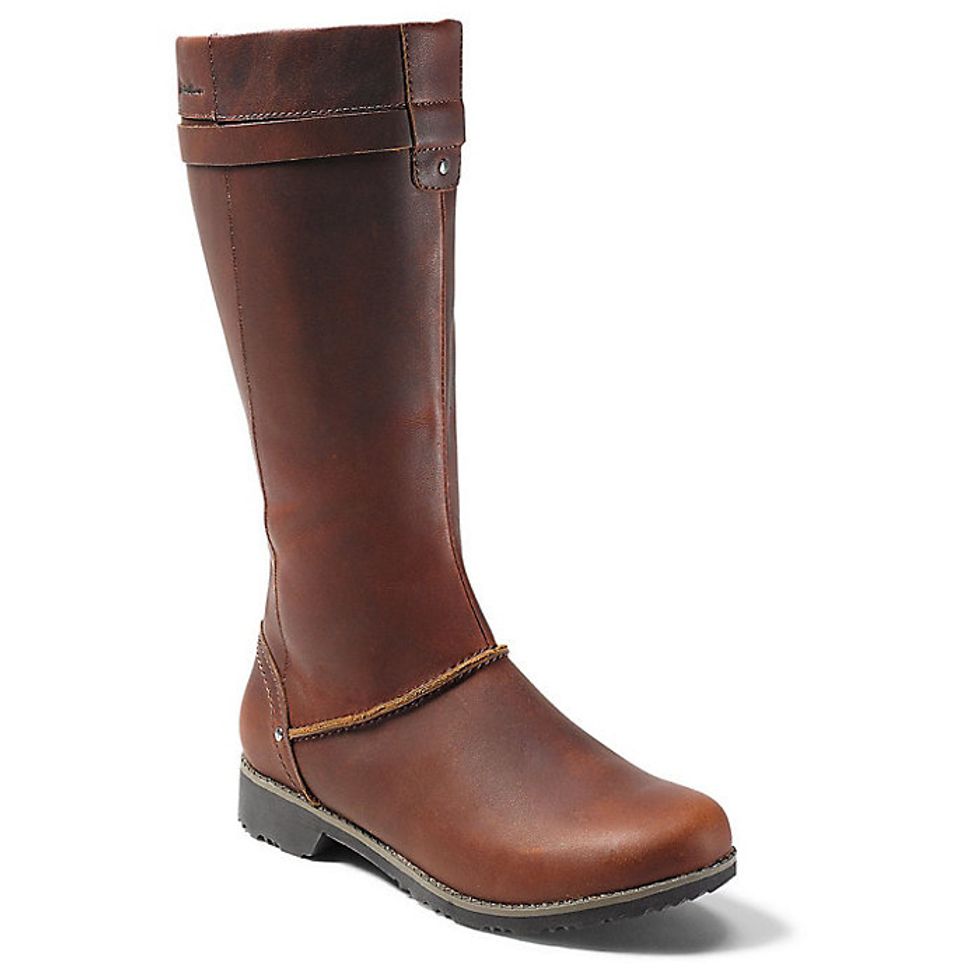 Looking for something with a little more coverage? These riding-style boots come up about mid-calf, ensuring that no matter how many inches of snow you get, you'll stay warm and dry all winter.
Rain and snow don't mean you have to sacrifice your style or ruin your shoes while going about your day. There's a plethora of weather-friendly options out there that'll help make winter slightly more bearable.