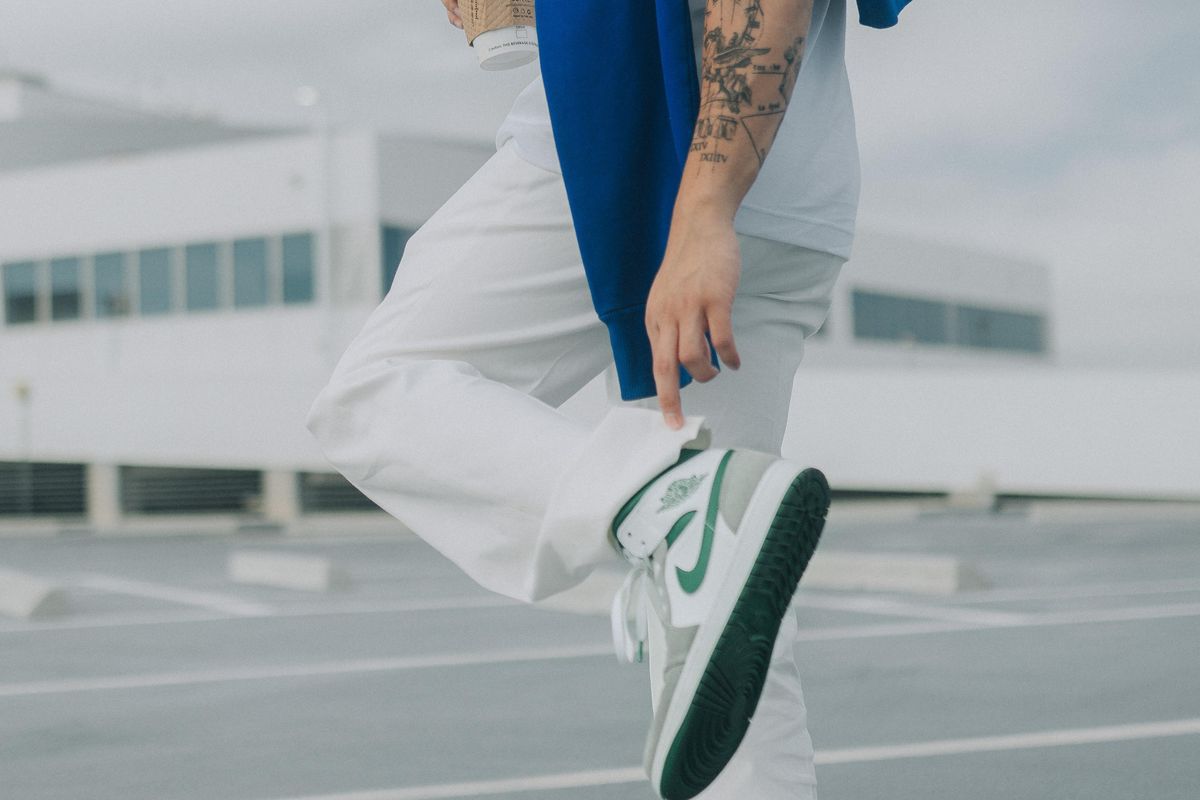 Wear Big Fits, Don't Throw Them - The State of Men's Fashion and the Reign of Niche-Meme Accounts
Best buys from the Mr Porter sale to plan your summer fits around
The kids are fighting.
By kids, I mean grown men on the internet who run meme pages. Hence, kids. And they're fighting. Their weapon of choice: memes — of course. And what are they fighting about? Fashion.
---
Men's fashion is only getting more playful and exciting by the day. With bold colors, whimsical prints, and experimental tailoring, it's a fine time to be a menswear devotee. Publications like GQ have previously been at the helm of male style, dictating what's in and what's out. And providing inspo by posting GQ-approved celebrity outfits tagged "#BigFitOfTheDay."
But these days, the rise of niche communities on the internet are defined by places they live — or want to live, for all those dreaming of an NYC Dimes Square apartment — and brands they like. But it's not merely about aesthetics. These fashion klatches are also defined by the music they like, the clubs they go to, the culture they consume, the podcasts they listen to, and the meme pages they follow.
So what happens when two popular, New York-based fashion accounts start fighting? A divided fanbase, a whole lot of memes, and a slew of comments along the lines of "mom and dad are fighting."
Let's break it down:
The Contenders:@NolitaDirtbag and @ThrowingFits. The former is a bitingly derisive meme account, obsessed with Dimes Square, making fun of Aime Leon Dore loiterers, and Fanelli's Cafe. The account catalogs the subculture of so-called Nolita Dirtbags — basic dudes who hang around Nolita — follow Teddy Santis on Instagram, and imagine their ALD logo tees are the pinnacle of fashion. The latter is a prominent fashion page and podcast run by hosts who discuss all things culture, menswear, and weekly roundups of the best fits submitted by their community (Fit Check Friday hopefuls please stand up).
The Fight: This feud mostly amounted to a few memes and a podcast episode by the TF boys. Despite having similar audiences, each account drew a line in the sand — leaving their audience of menswear and culture devotees to pick a side.
Like all IG beef, this drama was intense but ephemeral — most of the fans don't even know why it kicked off. Most people shared the opinion of @starterpacksofnewyork — another prominent NY-based meme page affiliated with both accounts — who said: " I don't want to get involved in this ALD-sponsored dick-measuring contest lmao."
The "lmao" says it all. For most of their followers, this brief beef was a quick laugh on the feed that boosted both accounts' exposure. Some fans even commented "#ad" on the targeted memes — after all, isn't all exposure good exposure?
At the end of the day, it's still about embodying a lifestyle. Isn't that what we all do? Create communities based on common interests and aesthetics. This brief bout of bad blood probably united both accounts' niche followers. And now that it's summer, it's time to get back to the business of loitering outside clothing stores and making their "cop or drop" lists for the season.
If you're looking for drama-free content and a wealth of cop-worthy menswear, look no further than . . .MR PORTER.
MR PORTERis a discovery destination for men – a place to find inspiration, connection, and explore all aspects of a stylish life. With a selection of more than 500 of the world's most sought-after brands, they're the ultimate resource for the stylish menswear addict. Meme pages are great. But do your own research and identify your own style.
MR PORTER is on a mission to provide men with everything they need to look their best. If you're looking to create or elevate your personal style, head there immediately.
Since launching in 2011, MR PORTERhas grown to represent an increasingly broad vision for men's style. They offer top names in grooming, sportswear, and luxury watches — a truly world-class offering of designer brands. You'll never be short on aspirational pieces for your closet.
MR PORTERbelieves in taking a responsible approach to style. This means committing to reducing the environmental impact of their business, representing the diversity of our global audience, and championing well-crafted products and the communities that make them.
For a more responsible and sustainable approach to shopping, take MR PORTER's lead and get selective about what you cop. Don't make impulsive purchases just cause you see them on a meme page. Invest in high-quality pieces that speak to your individual tastes. Though it may take longer to build up a wardrobe, you can consistently collect pieces you really treasure and will actually wear.
Don't miss your chance to throw fits — the good kind — at a more affordable price.
Here are some of the best finds from the MR PORTER sale. Check out some of the hottest pieces here: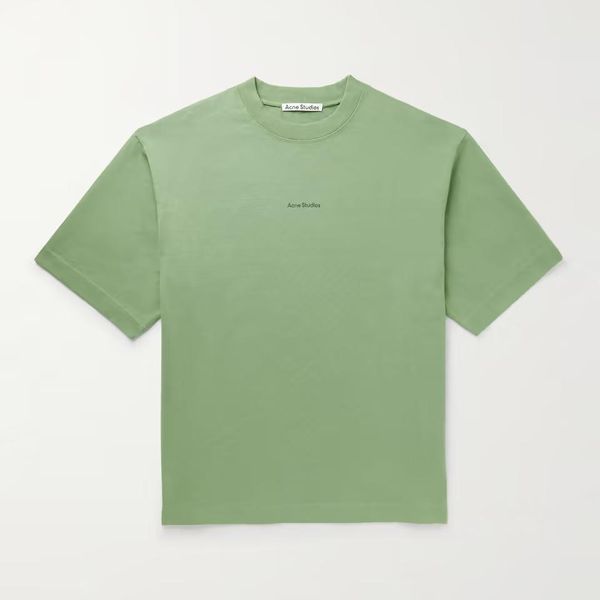 The ubiquitous logo-tee. Acne Studios is a brand that instantly makes you feel Scandi-cool. You can count on Acne Studios for their cool, minimalist, easy-to-style casualwear. This logo-print T-shirt has a boxy cut with a thick crew neckline and dropped shoulders. It's made from a substantial cotton jersey.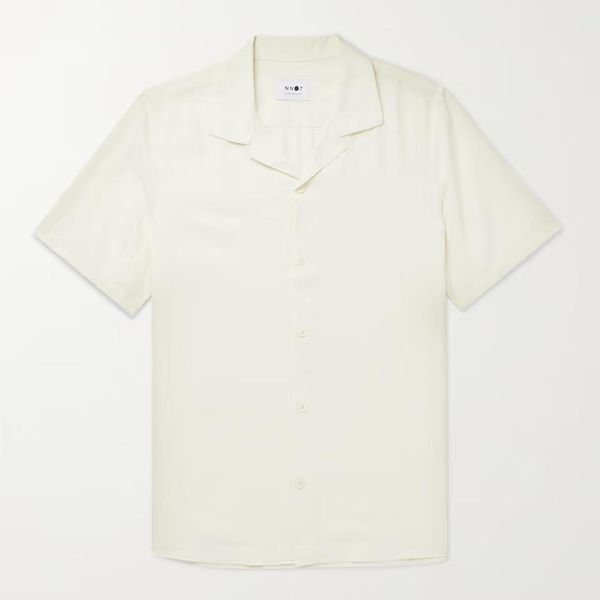 Linen shirts are a summertime must. This neutral palette pairs with your bolder pieces. Cut for a breezy fit, it has a relaxed camp collar and fastens with lustrous mother-of-pearl buttons. Side slits ensure it lie smoothly over the waistband of your shorts or chinos.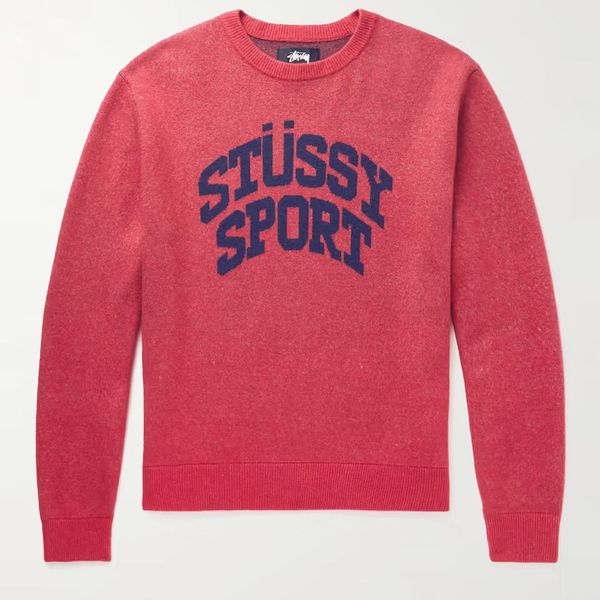 Stüssy is one of the most established and authentic streetwear brands. While some brands have become cheugy or affiliated with a pretentious set (we're looking at you Rowing Blazers), Stüssy holds strong. This sweater is a jacquard-knit with a prominent Stüssy Sport logo and marked with a flag label at the side seam. It's the perfect graphic, streetwear-inspired piece to throw on for those deliciously chilly summer nights.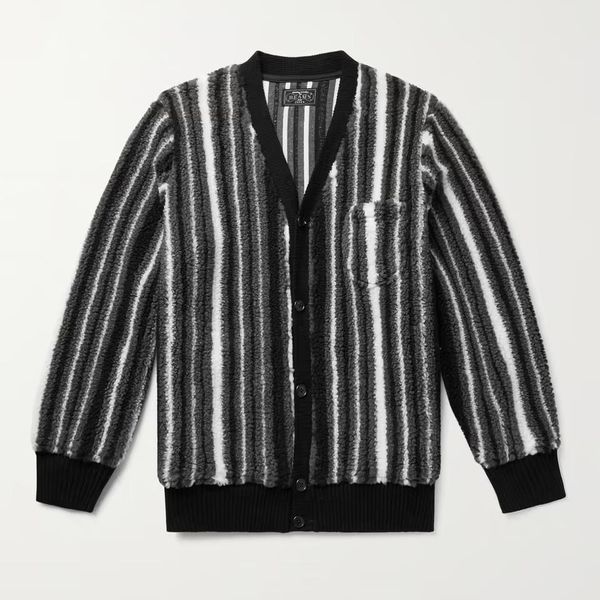 If you want to embrace the preppy trend that's taken over without losing your personal flair — or trying too hard — this is the piece for you. The Beams Plus cardigan is a plush fleece in graphic, slightly irregular stripes. Layer it over a white tee or collared shirt.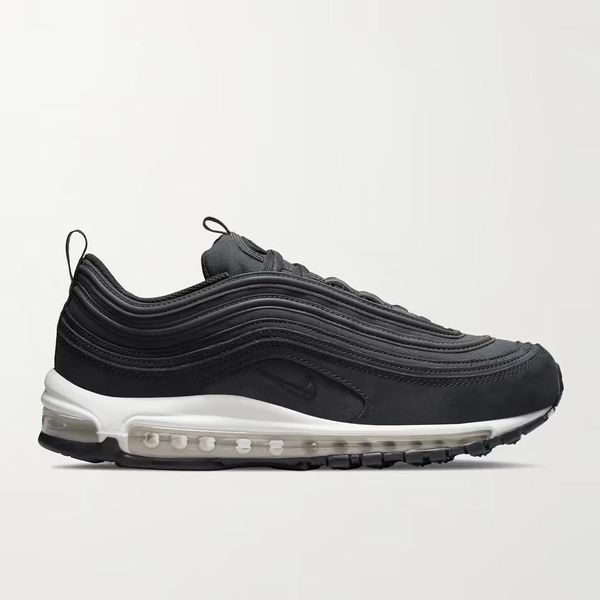 This iconic Nike silhouette has come back in a big way. To mark the 25th anniversary of the 'Air Max 97', Nike has released its timeless classic in a cool new 'Off Noir' suede and twill palette. The signature ripples — inspired by Japan's superfast bullet trains — are reflective strips that glow in the dark. With pressurized air inside for cushioning, you'll feel like you're running on — well — air.