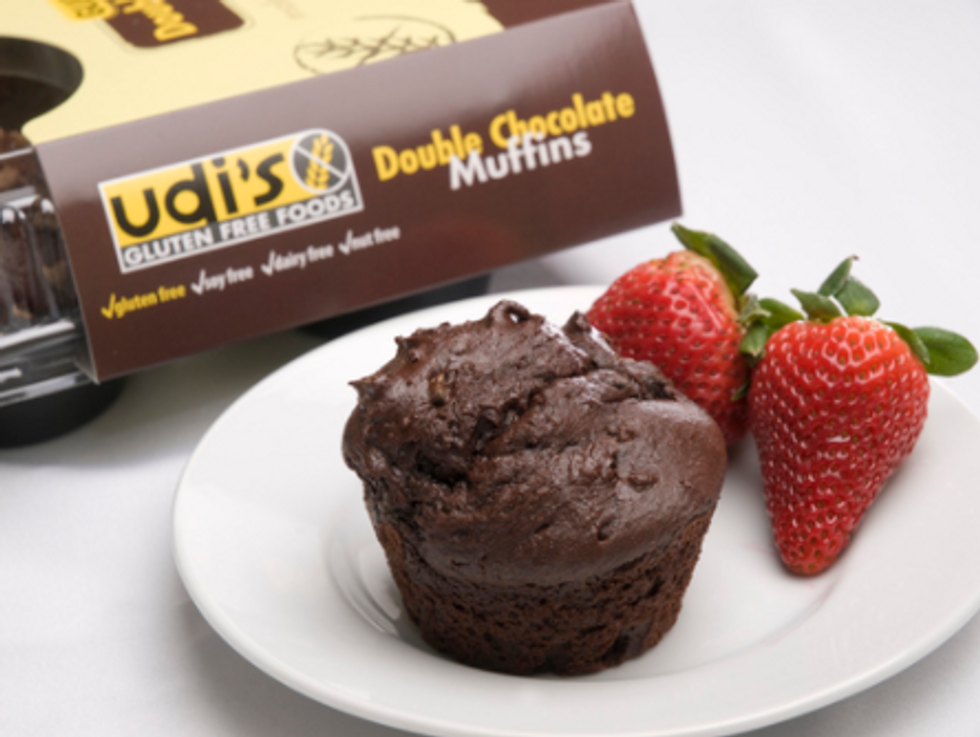 Udi's gluten-free double chocolate muffins are addictive
Let me begin by making it clear that I do not need to follow a gluten-free diet for any health reasons. I simply enjoy a great muffin, especially when they are not just chocolate, but DOUBLE chocolate.
While shopping in a local grocery store recently, I saw Udi's muffins in the freezer section and they looked incredible. It was next I noticed that they were gluten-free, but that didn't matter to me, I just wanted to be sure I returned home with something indulgent and these looked divine.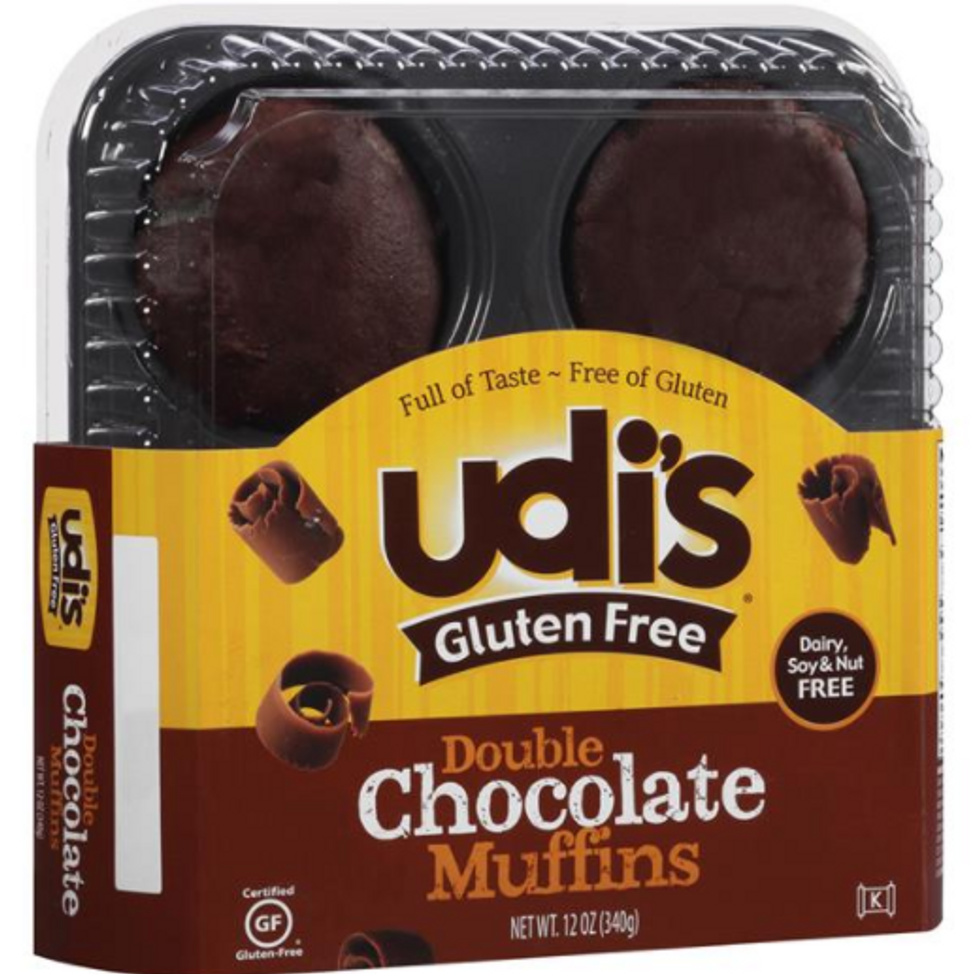 Barely being able to wait until the following morning to give one of these bad boys a bite, I finally awoke the next day with a big smile, knowing that breakfast would include chocolate. I've heard from some people I know who must keep gluten-free that lots of baked goods can be dry and dense, so I prepared for something along those lines. Boy was I pleasantly surprised when my muffin was moist, rich, and decadent. Topped with chocolate chips and loaded with chocolatey goodness, I challenge any non-gluten-free muffin to top it.
Did I mention that one muffin has only 280 calories? And this is no mini-muffin. Plus, they are dairy, soy, and nut free, so people who must follow all sorts of dietary regimens are able to dig in with the rest of us. Heck, have two if you're feeling adventurous.
Luckily for Udi's lovers, double chocolate isn't the only flavor they make. How do lemon streusel and blueberry sound to ya? Plus, they sell chocolate chia and blueberry oat muffin tops if the whole shebang is too much yumminess for you to handle.
Along with their decadent muffin selections, gluten-free eaters can enjoy Udi's gluten-free bagels, rolls, breads, cookies, granola, pizza crusts, tortillas, cinnamon rolls and even burritos. Like me, with these selections, non-gluten-free folks will want to give gluten-free dining a try.
I understand that gluten-free living has its many challenges, but Udi's is here to make things a little easier and a whole lot tastier.

Via udisglutenfree.com
Give Udi's a try and taste perfection in the form of a delicious baked good!