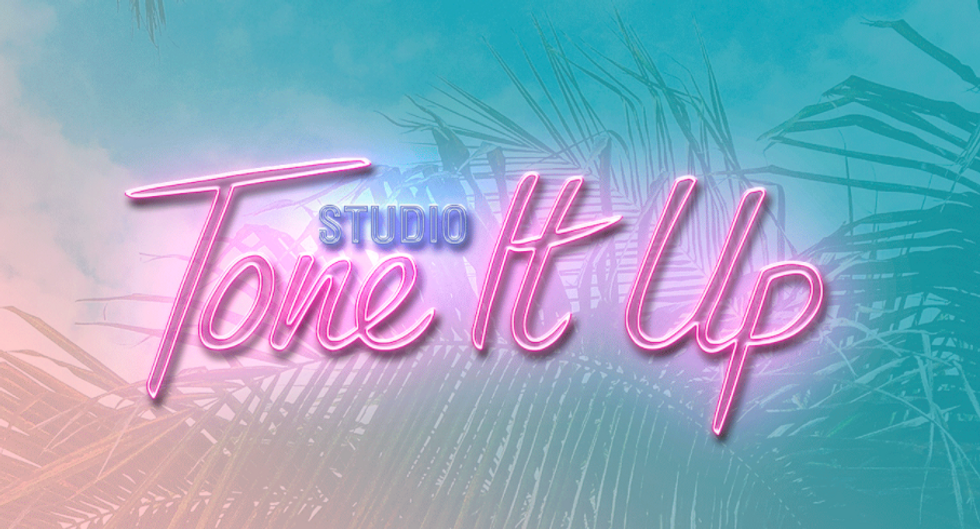 Tone It Up At Target: Working Out Never Looked So Good
Work Out and Look Good with Tone It Up at Target
Like a lot of people, I love a good workout but need guidance. I never learned how to do anything other than use a machine to get my cardio. I know how to do squats and lunges, but when it's time to step on the mat, my brain goes blank. My sister recommended a community to me called Tone It Up, and since I started using it, it has completely changed my workouts and self esteem for the better.
Tone It Up is a community based movement led by the founders Katrina Scott and Karena Dawn. It aims to inspire, motivate, and boost your self-esteem. It is just the place to start for those looking for something to improve various aspects of their life.

Tone It Up Instagram
At first glance, you could look and think this fluffy pink app and Instagram account is pretty girly. You might be right, but what's wrong with a workout world where women can be unabashedly feminine? So many workout communities feel like they are shaming you towards getting a better body but Tone It Up feels different. It feels… fun! Its pink, and pastel, and unafraid of its own femininity. Its a group of women working hard to stay motivated while living their best life.
Their Instagram is full of aesthetically pleasing images meant to inspire you to workout and eat healthier, learn to love your body, and have fun every day. Their website offers insight on lifestyle, fitness, and nutrition. They have their own nutrition plan, and I can't say how good it is only that it is extensive and expensive.
Their look is completely achievable with their line of workout gear available at Target. They have everything you could need for a basic workout with dumbbells, cardio jump ropes, yoga foam rollers, kettlebells, resistance bands, and a yoga mat. All of these are in gorgeous shades of baby blue and dusty pink. You could buy everything individually or get yourself their complete home gym package. Working out never looked so good.
If you want to up your nutrition game you can even buy their line of protein packed goodies from Target.Boost your workouts with delicious chocolate, vanilla, and coconut flavors. If you aren't a fan of powders check out their line of protein bars with options like chocolate peanut butter, blueberry coconut, and salted caramel, or buy the package deal if you want to test them all.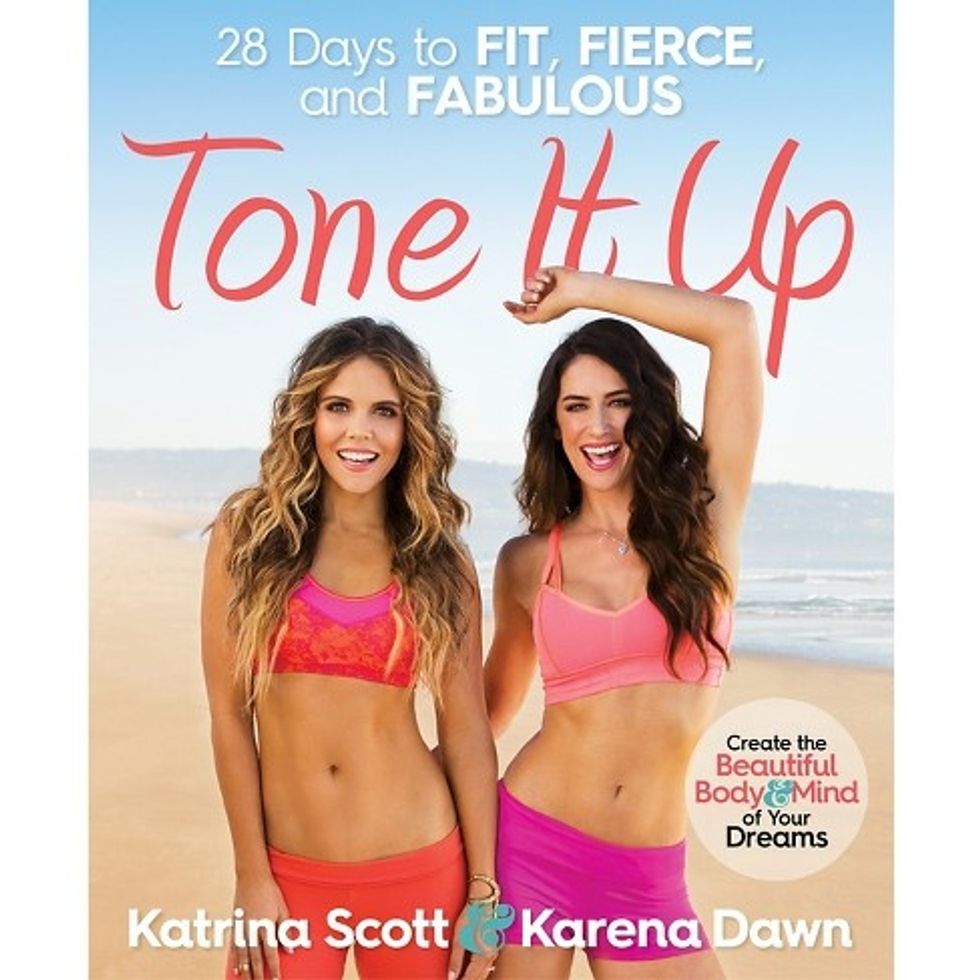 target
Katrina and Karena's book is available in paperback for anyone looking for some offline motivation. It's set up to help you be fit, fierce, and fabulous. They'll give you everyday workouts and fitness challenges, healthy eating recipes, tips on how Katrina and Karena stay motivated, and so much more.Tone It Up is ready to help you change your life for the better so you can use your new workout gear, nutrition tips, and community to look and feel amazing. Get your aesthetic on and get ready for a fierce new you.