A bed is one of the most used pieces of furniture in our homes, but how often do we buy a new one?
We live with those same broken springs and creaky bed frames until the last minute (they never really last too long anyway). Determined to end the waiting game we looked around to find a great bed frame, one that would last the test of time, and we found exactly that with The Bed, By Thuma
Its timeless minimalist design is perfect for any style. You can spice it up with color or allow it to blend in with a more traditional look. Their smooth edges and extra under-bed storage make it sleek, simple, and classic. Plus, it comes in three shades: Natural, Walnut and the brand new Espresso.
The frame of The Bed is made from hand-crafted wood, with the natural grain variance indicative of genuine wood, making each bed unique. The Bed is also completely eco-friendly and officially Greenguard Gold certified. But, what makes it amazing is the Japanese Joinery technique where each rail fits into the adjacent rail at the leg and the slats simply lock into place. You don't need nails, drills, or any other heavy tools (no more missing nuts and bolts).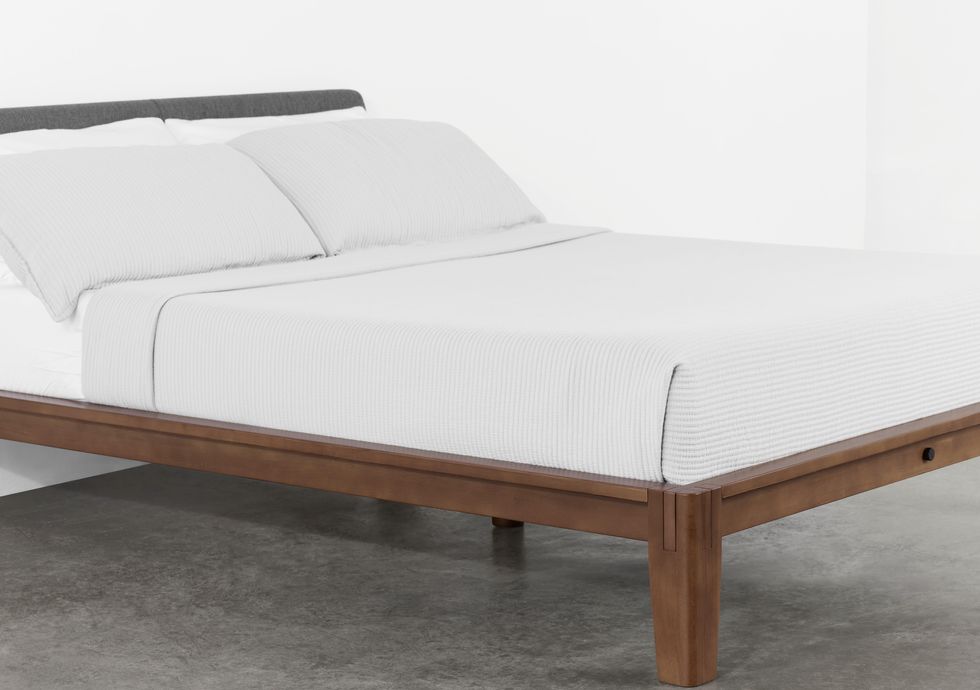 The Bed is stunning, sturdy, and noiseless. It's the perfect bed, and if you don't believe us; this is what some of the biggest newspapers and magazines are saying:
"The Bed by Thuma merges form and function for the minimalist foundation"
- Architectural Design
"A grown-up bed that will last for years!"
- New York Times
"This is the bed I wish I bought many years ago"
-Apartment Therapy
"I found the Thuma bed frame to be a well-crafted product that is thoughtfully designed. It's solid, eco-friendly, and beautiful."
- Business Insider
The Bed, By Thuma, comes packed in recycled boxes (and we love that there is absolutely no styrofoam).
Its sturdy and timeless design is so perfect for any bedroom, no wonder it's one of the most talked-about beds in the press! It really lives up to the hype.
If you need a new bed, we suggest checking out The Bed, By Thuma! Especially since they plant a tree for every bed they sell.