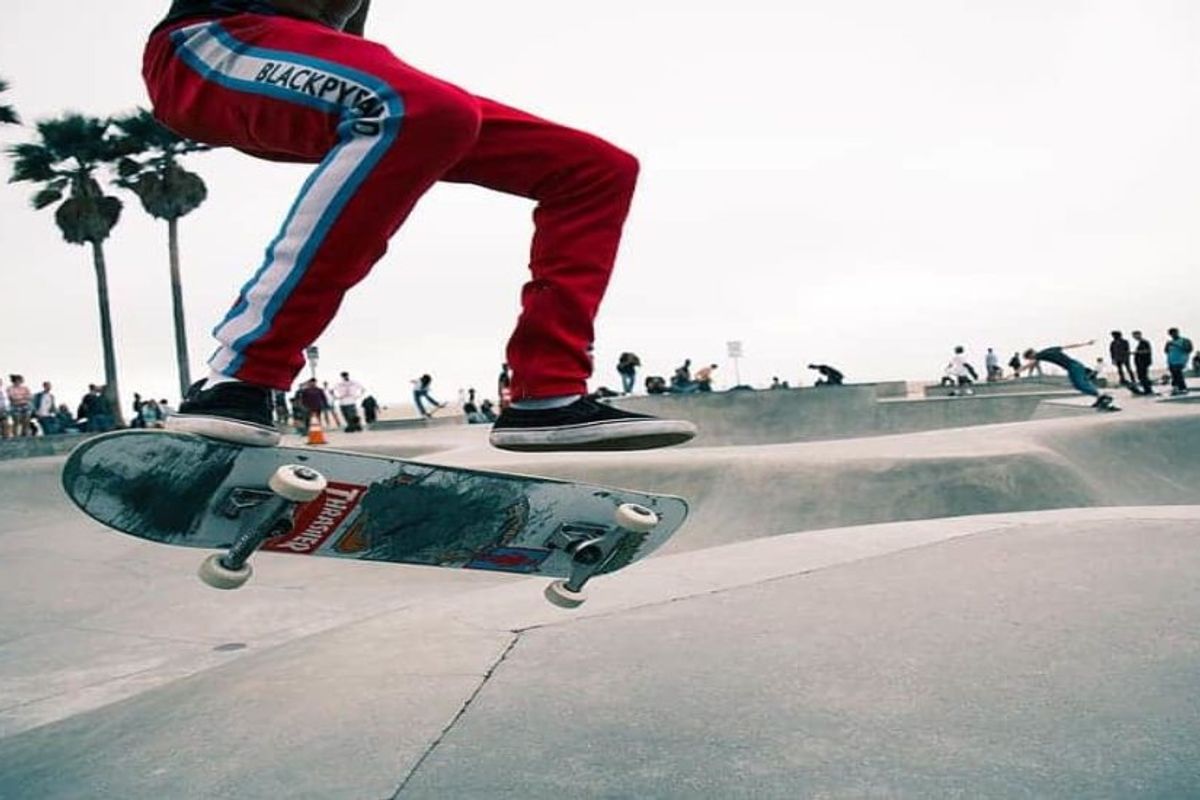 9 Things You Need to Start Skateboarding
Stock up before you hit the ramp.
So, you want to learn to skateboard.
With summer weather in full swing and many public establishments still on lockdown, many people are pining for some activities to safely keep their boredom at bay. Maybe it was TikTok, skateboarding's would-be inclusion in the 2020 Olympics, or the upcoming remaster of Tony Hawk's Pro Skater that finally pushed you over the edge, but if you're itching to get yourself on a board, you're certainly not alone.
---
Skateboarding is not only fun to watch, but it's great for your overall fitness and endurance, and comes with a generally welcoming social component as well. But as carefree as the skateboarding community seems to be (and often is), we're still talking about a dangerous sport here, which means you have to take safety and other precautions into account before you get cruising. Here are nine of the things you'll probably need to get before you learn to skateboard.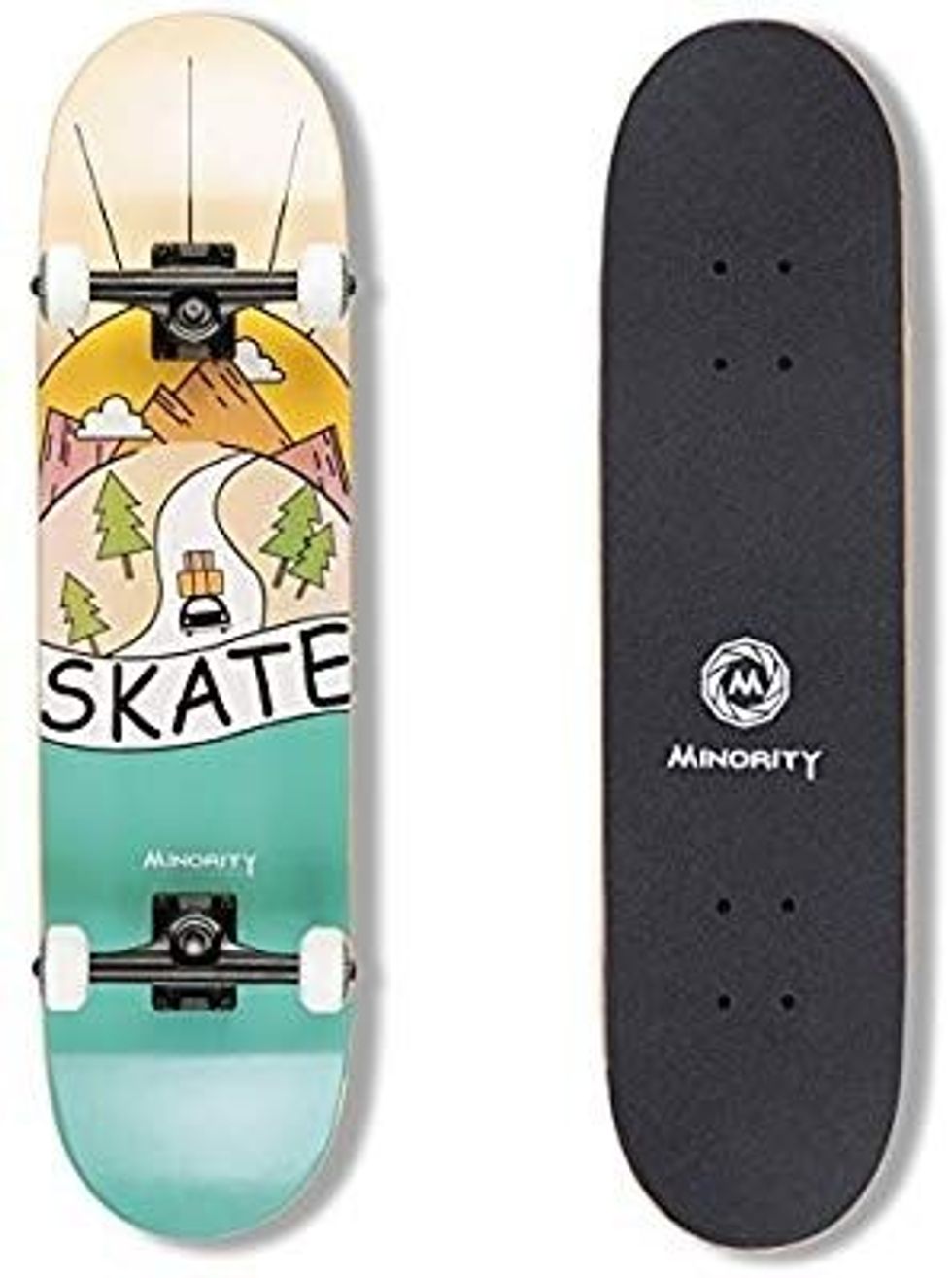 This should be an obvious one, but for complete newbies, the prospect of purchasing your first skateboard can be incredibly daunting; there's a growing plethora of brands out there with different individual quirks that appeal to different riders. If your local skate shop is open, they'll be your best bet for putting together a new setup for you—they'll be stoked to welcome another person into their world. If you're buying online, it's best to go for an 8-inch complete board. You can always upgrade later.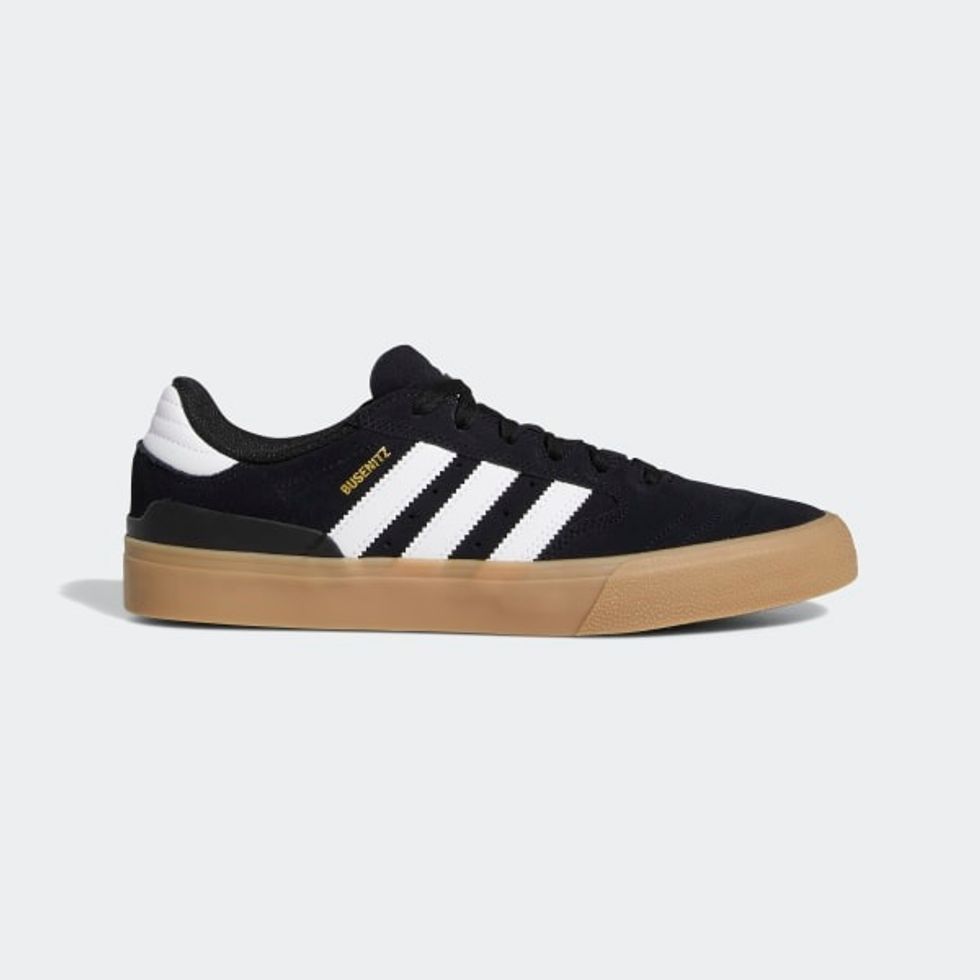 Once you're comfortable cruising, there will come a time where you'll need to introduce proper skateboarding shoes into your wardrobe. Like boards, skate shoes each come with small differences; you might have to go through a few pairs before you find the one that suits you best. Good skate shoes will offer a balance of mobility and protection, and are most often made with a durable suede upper that's built to last you plenty of tricks.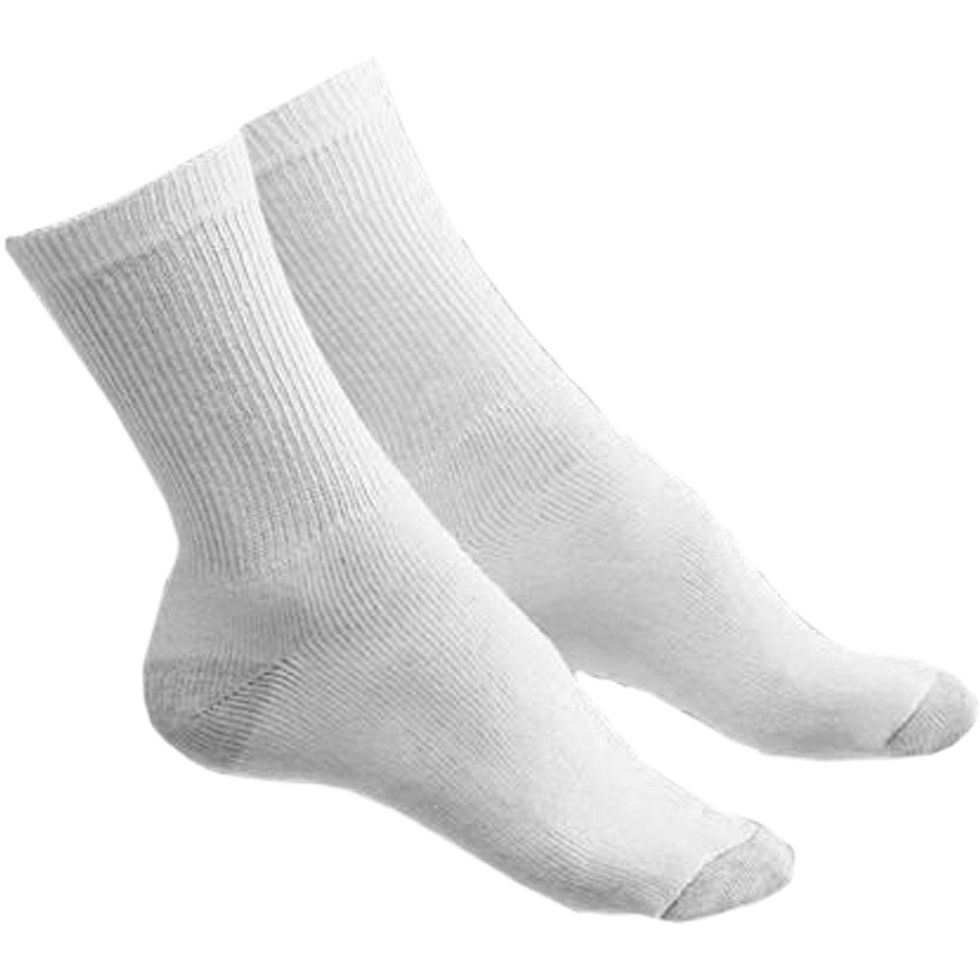 You might already have this essential in your dresser drawers, but it's a smart idea to stock up on some crew socks before stepping on a board. No need to spend a pretty penny on specialized socks—no matter the price, you'll be thankful to have that extra bit of protection around your achilles tendon.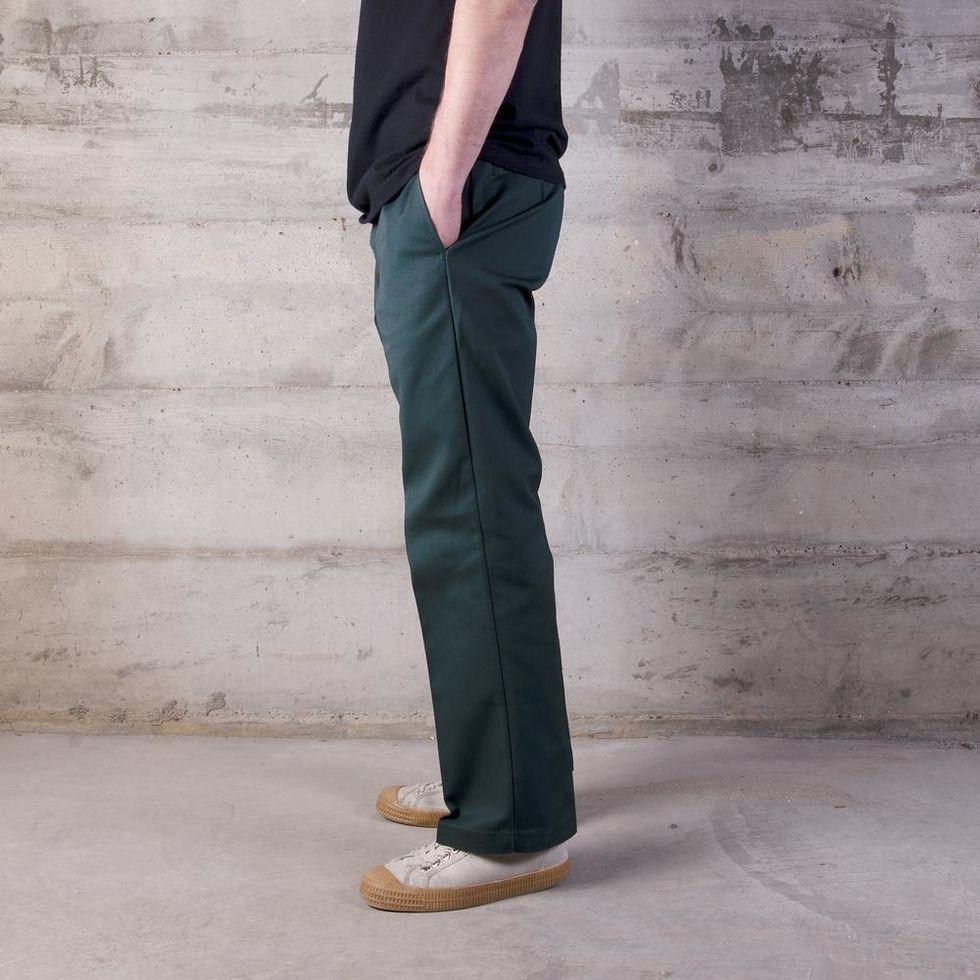 There's a good reason why skateboarders have an infamous reputation for wearing cuffed Dickies slacks everywhere they go. Heavy-duty, relaxed-fit work pants have become synonymous with skate style because of—you guessed it—the protection they offer. Falling on cement and asphalt is the bread and butter of skating, and those wipeouts will hurt you much less if you have some sturdy canvas fabric between your skin and the ground.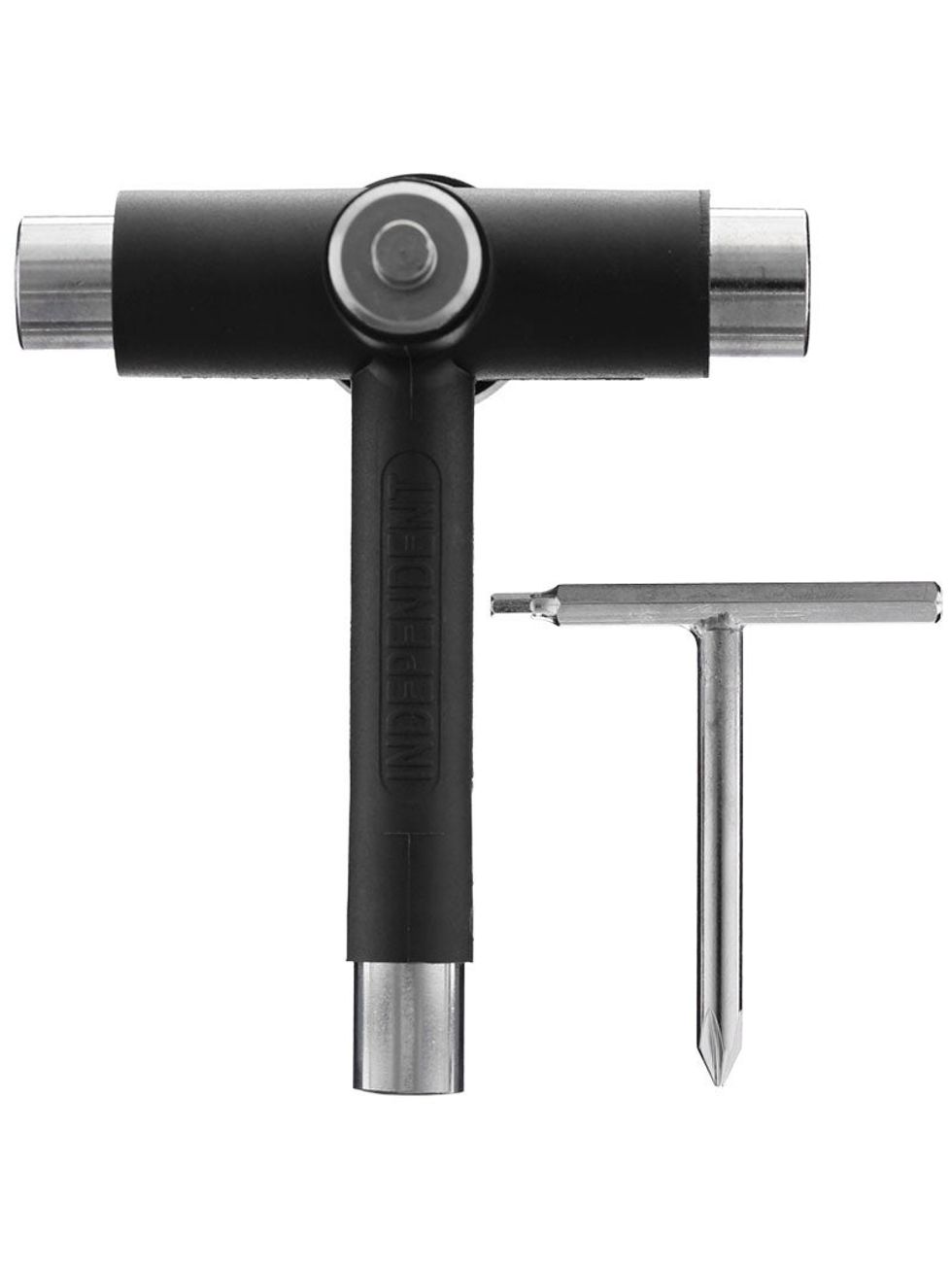 Skate tools are a perfect all-in-one accessory to have on hand, whether you're cruising alone or hitting up your nearest skate park. Skateboards come with a handful of screws and bolts in different sizes, and the more you ride, the looser they'll get. A skate tool will help save you from the frustration of losing a screw.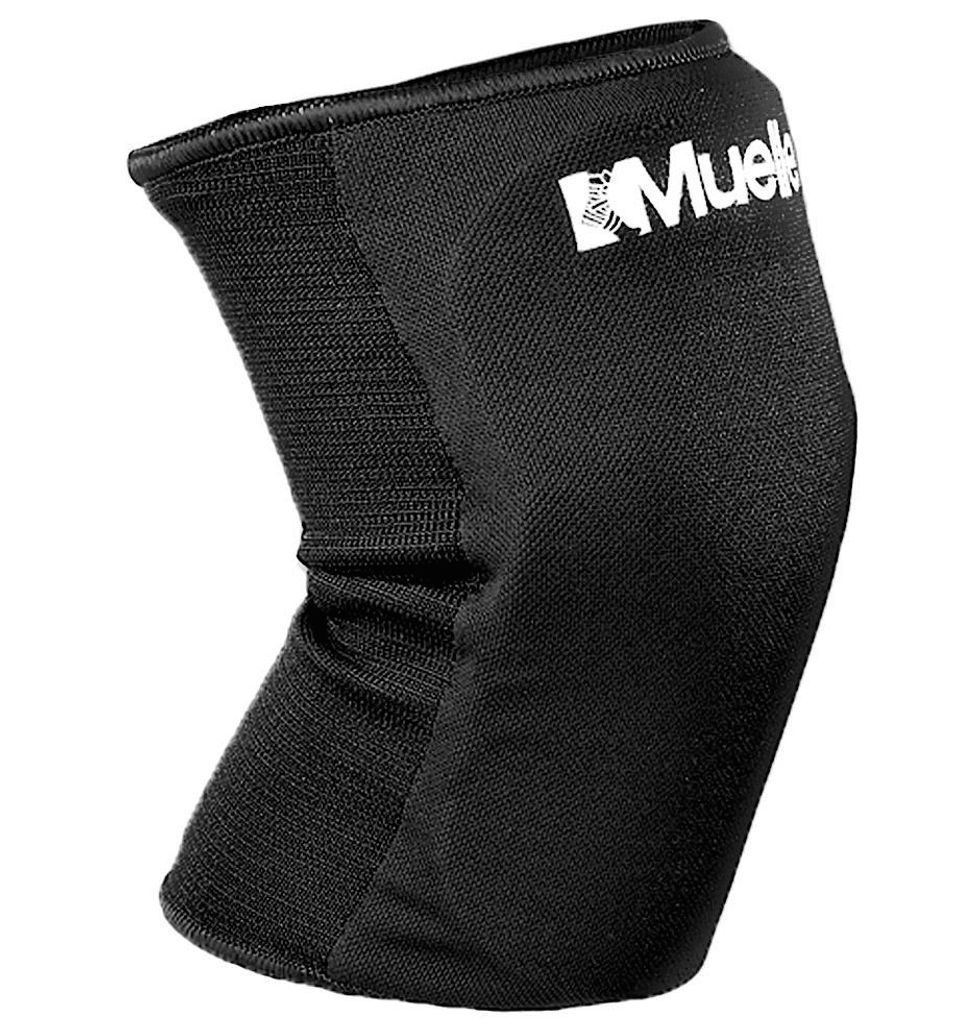 Skateboarders like Briana King have shamelessly admitted to wearing basketball knee pads during street skating sessions. Their slim design easily and discreetly slips under looser pants, which makes them a great option if your fear of falling is holding you back from progressing.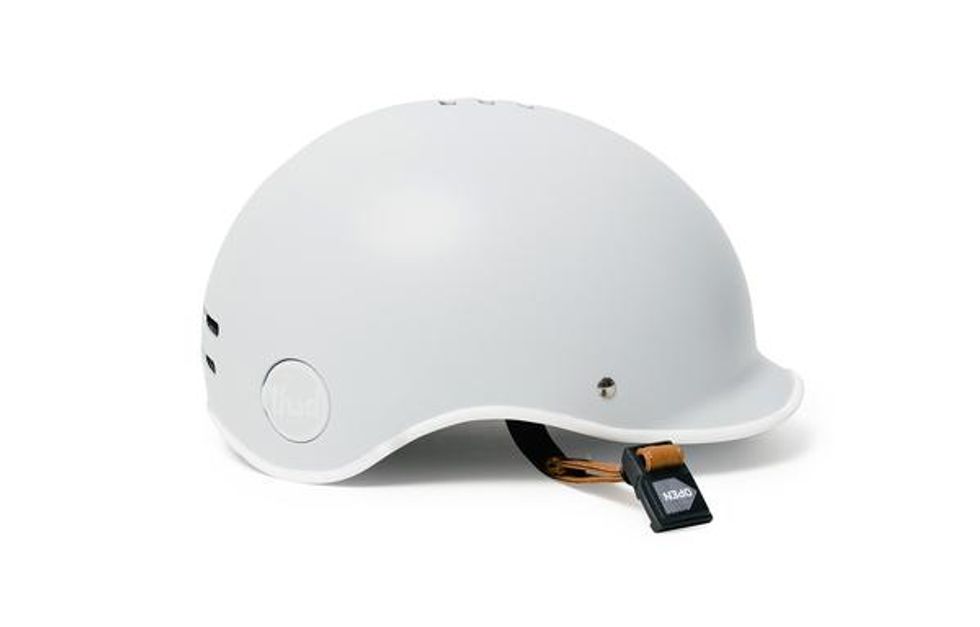 Unless you're consistently hanging out by towering half-pipes, skateboarders have historically tended to veer away from using helmets. But fearless pro skaters like Mike Vallely have sung praises for helmet use, partnering with organizations like Get Used to It to advocate for protective gear. If you're scared to start doing tricks on ramps, wearing a helmet can give you a sense of security. Some skate parks even require them.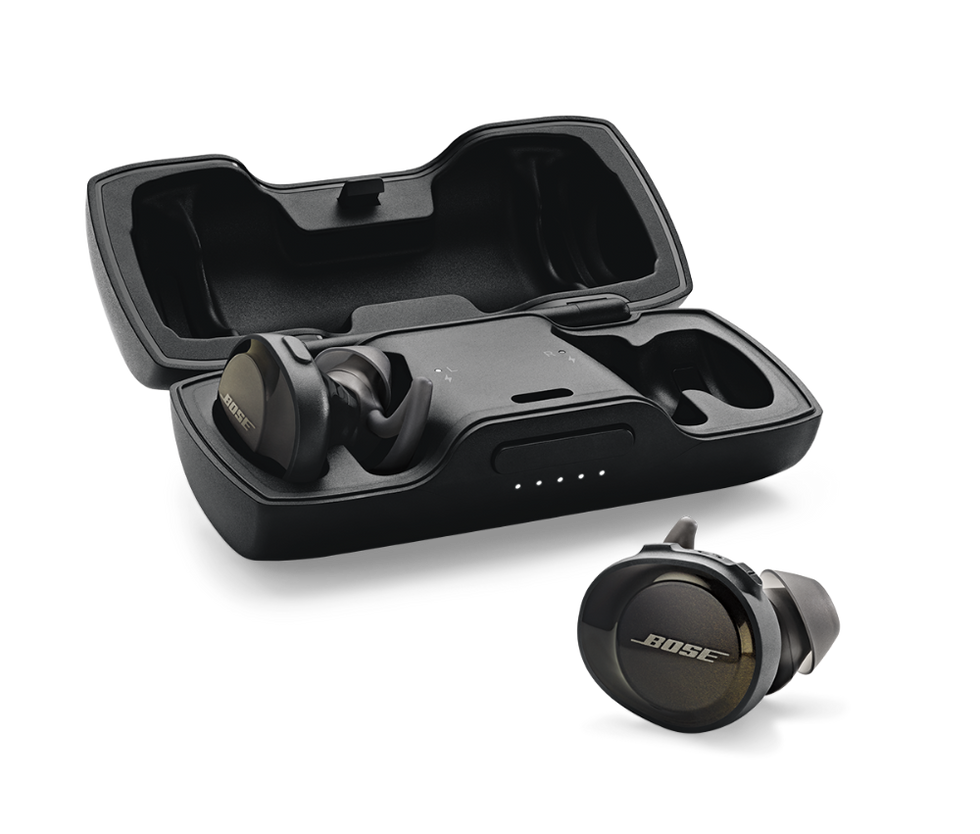 If social distancing means you're learning to skate by yourself, a good playlist is sure to hype you up, whether it's pop-punk or '90s hip-hop. If Airpods feel a little too risky to ride around in, there are tons of other great wireless earbud options for any budget that'll stay put while you perfect your kickflip.
9. A Good Attitude!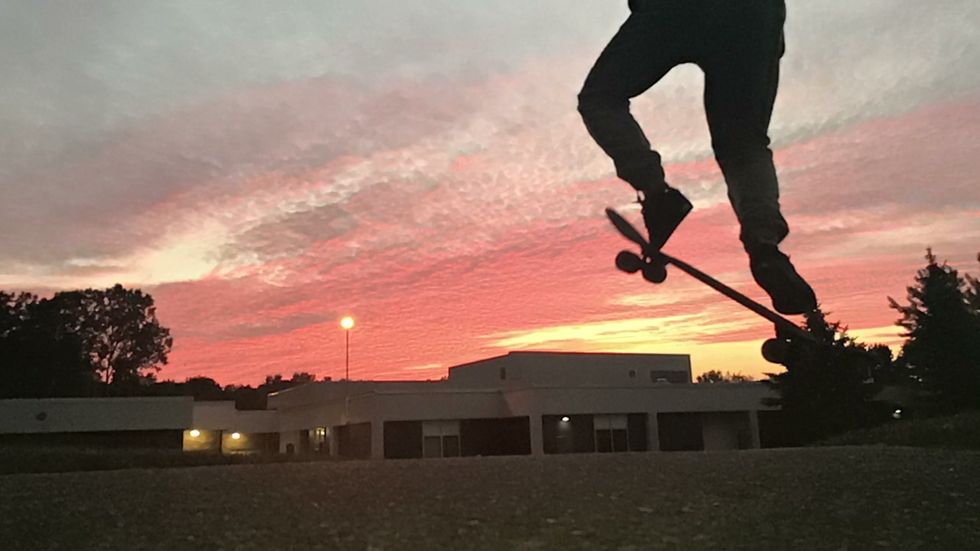 There's no way to sugarcoat it: Skateboarding is hard, and it only comes naturally to a very lucky few people. Becoming good at it requires perseverance and enough confidence to pick yourself back up again when you fall. But with dedication and practice, you'll realize why so many people are obsessed with the sport. There's a good chance that confidence will radiate even when you're off the board, too.