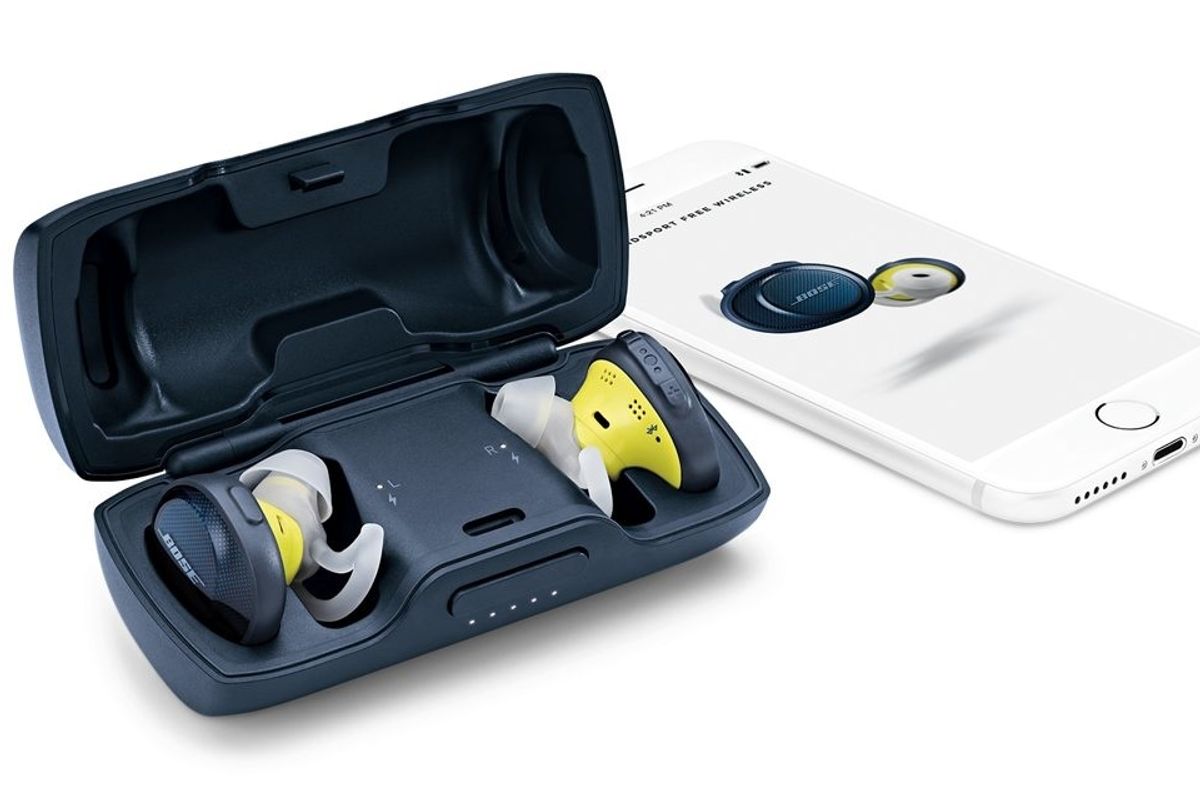 Buy Ethical Tech: 5 Best Wireless Earbuds (That Aren't AirPods)
Don't help Tim Cook dominate the world.
Yes, Apple has released AirPods Pro with noise-canceling technology. They will cost $250 and a portion of your soul. But contrary to what you'd think after gazing into Tim Cook's bottomless stare, you don't have to be a slave to Apple products. Wireless bluetooth earphones are available from trusted and reliable brands that don't exploit Chinese laborers or commit the unethical labor violations that the $1 trillion company does.
Wired believes that "ethical tech will require a grassroots revolution," but so far, "despite the criticisms from both the left and the right, people are hardly marching by the thousands to protest Big Tech. But...leaders say maybe they would, if they only understood the way these tools are tailor-made to make addicts of all of us." The very first step is to become responsible consumers. So instead of yet another Apple product, check out these wireless earbuds.
LSTN has been praised as a leader of ethical tech companies. A portion of each sale goes to the Starkey Hearing Foundation. LSTN partners with the foundation to send a team across the world to provide hearing aids to individuals who otherwise don't have access to them. The company's mission is to "create change through the power of sound and music."
Purchase a pair of The Bolt earbuds here. They're constructed with anodized aluminum and given a sweat-proof coating for optimal performance while working out or just trying to catch a train in an overheated subway station.