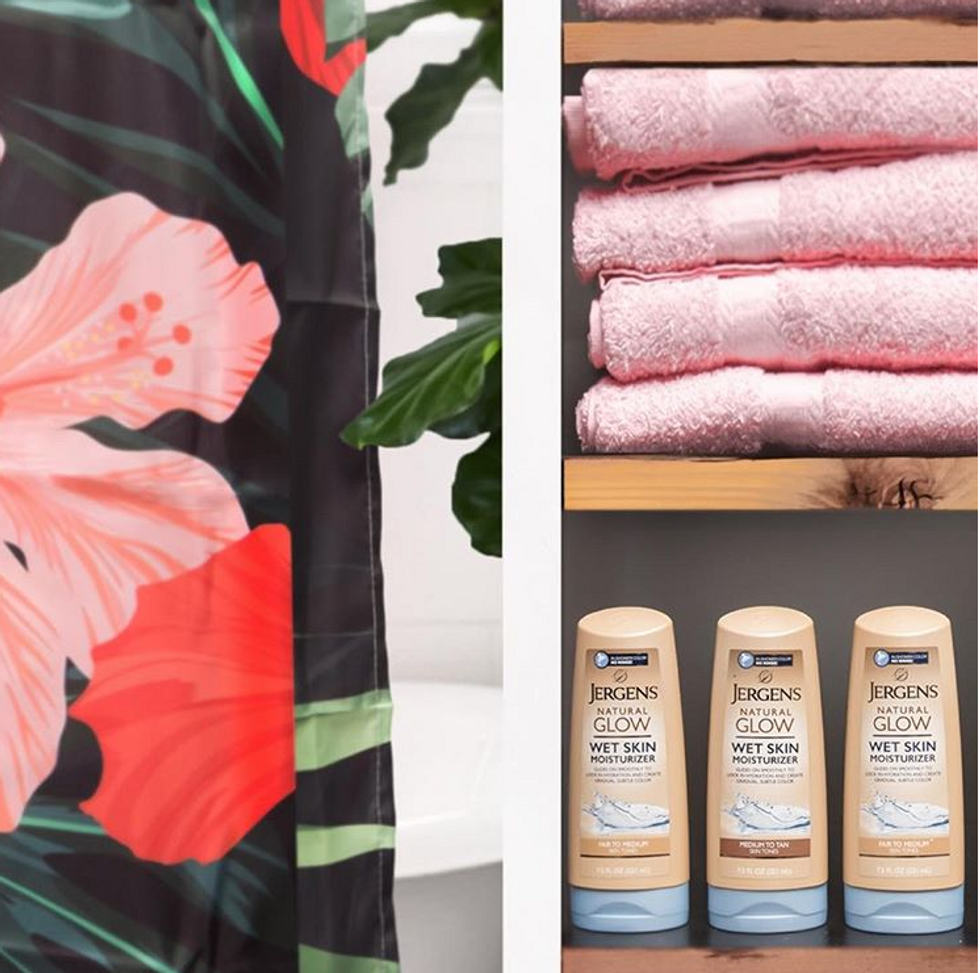 The best in-shower lotions so you can save time while you moisturize
Five in-shower lotions we love. Your skin will drink it in!
Showering is a cinch, but when we're in a rush, moisturizing gets left off the morning routine to-dos. But what if you could shower and soften up in one step? In-shower lotions are simple to use and save time too. Step out of your shower not only cleaner, but smoother with one of these five in-shower lotions we love.
Nivea In-Shower Body Lotion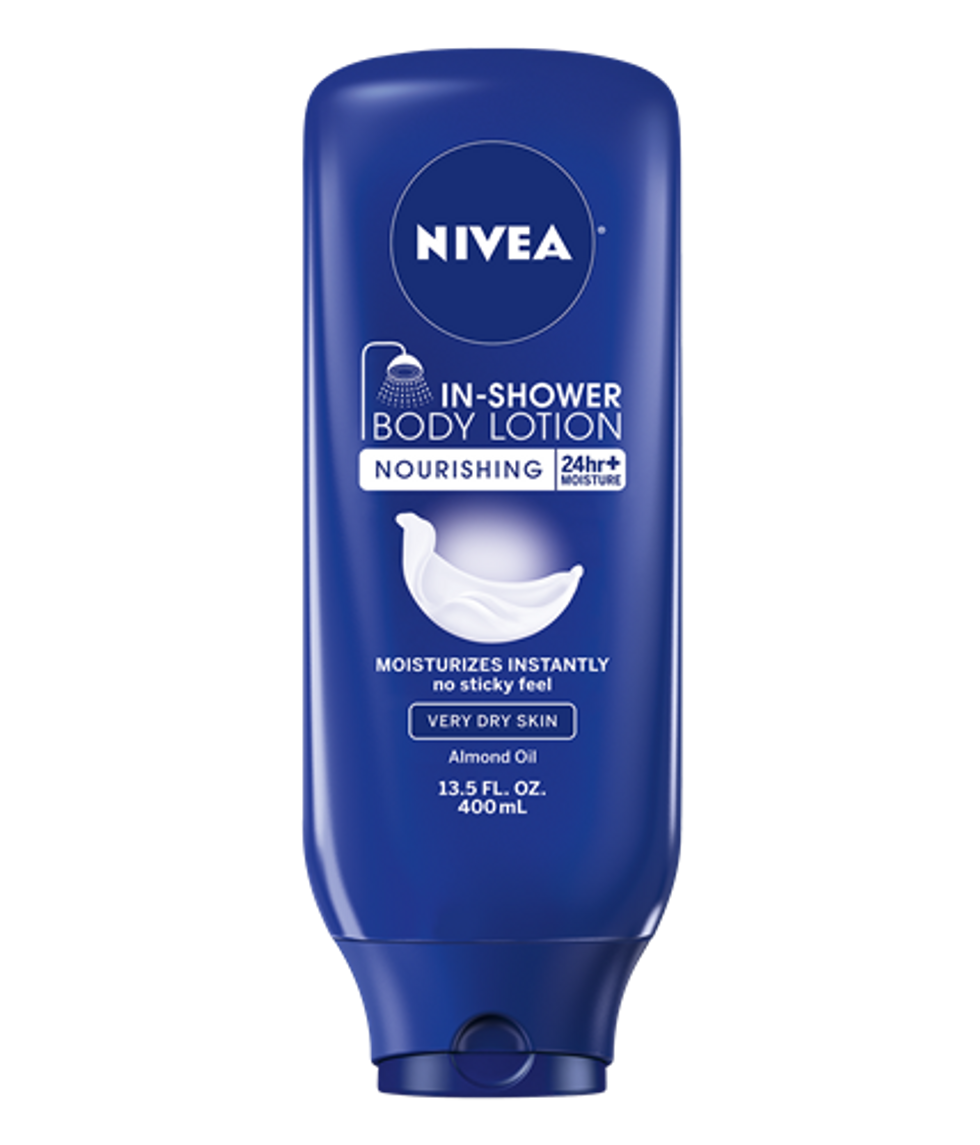 Nivea's in-shower lotion will keep your skin moisturized!
Lather and lotion up with 24-hour moisturization that comes from the gentle all-over caress of Nivea In-Shower Body Lotion, formulated for very dry skin. Non-sticky, never greasy, and instant, Nivea's formula soaks right into skin, giving you with super-soft skin right from the shower. This lotion is made with almond oil, which according to Natural Living Ideas, "is rich in Vitamin E, monounsaturated fatty acids, proteins, potassium, and zinc, (along with) a number of other minerals and vitamins," making it so nourishing for our skin. "Almond oil is a mild, hypoallergenic oil, when gently rubbed into the skin, it gets fully absorbed." In-shower smoothness… not so nutty after all!
Cost: $4.99 for a 13.5-oz. Bottle
Jergens Natural Glow Wet Skin Moisturizer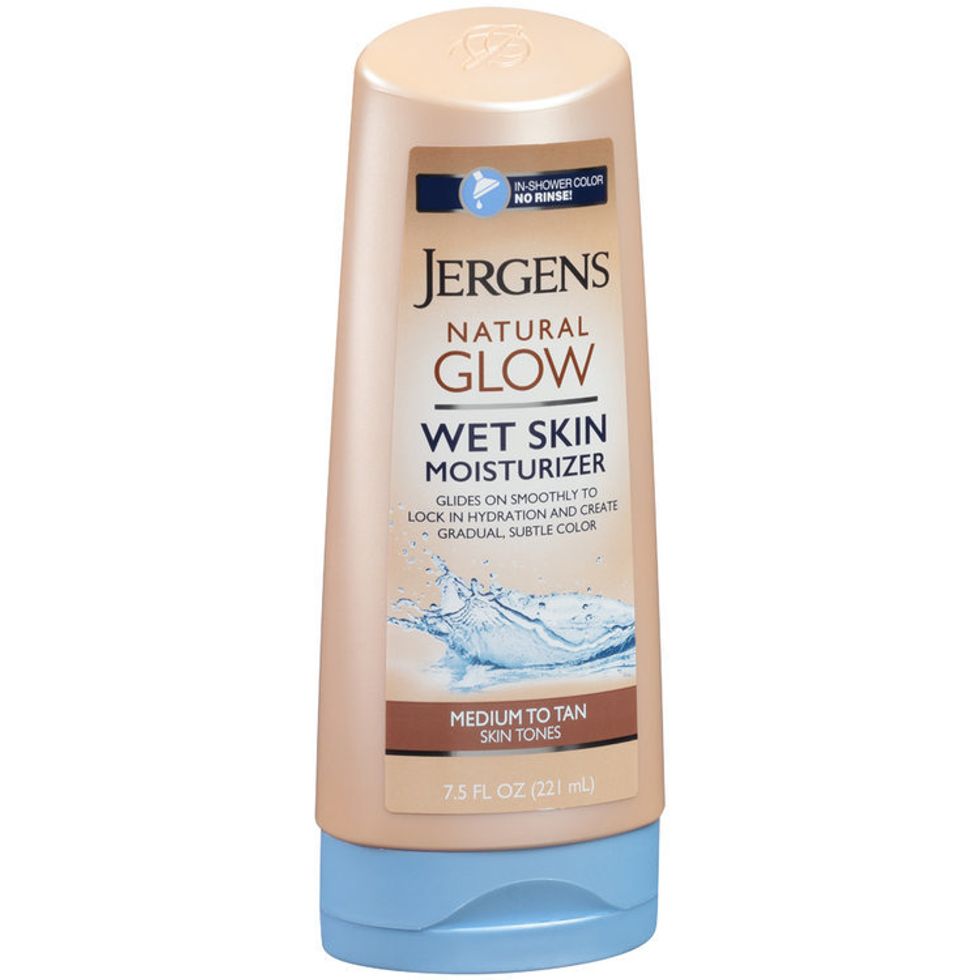 Need a little color with that moisture? Via influenster.com
Not only will Jergens Natural Glow Wet Skin Moisturizer leave your skin feeling supple and smooth, but you'll emerge from your shower with a natural-looking tan that gradually gets deeper with each use. And don't worry about any stains on your bath towels. This in-shower moisturizer is residue-free, meaning every last drop is absorbed into your skin. Jergens makes use of skin-softening shea butter. Wellness Mama tells us, "The concentration of natural vitamins and fatty acids in shea butter makes it incredibly nourishing and moisturizing for skin. It is often used to remedy dry skin and to help protect the skin's natural oils. Shea butter aids in the skin's natural collagen production and protects the skin to prevent drying. With long-term use, many people report wrinkle reduction." Before you get going, get glowing!
Cost: $8.59 for a 7.5-oz. Bottle
Too Cool for School Coconut Milky Oil Shower Moisturizing Body Wash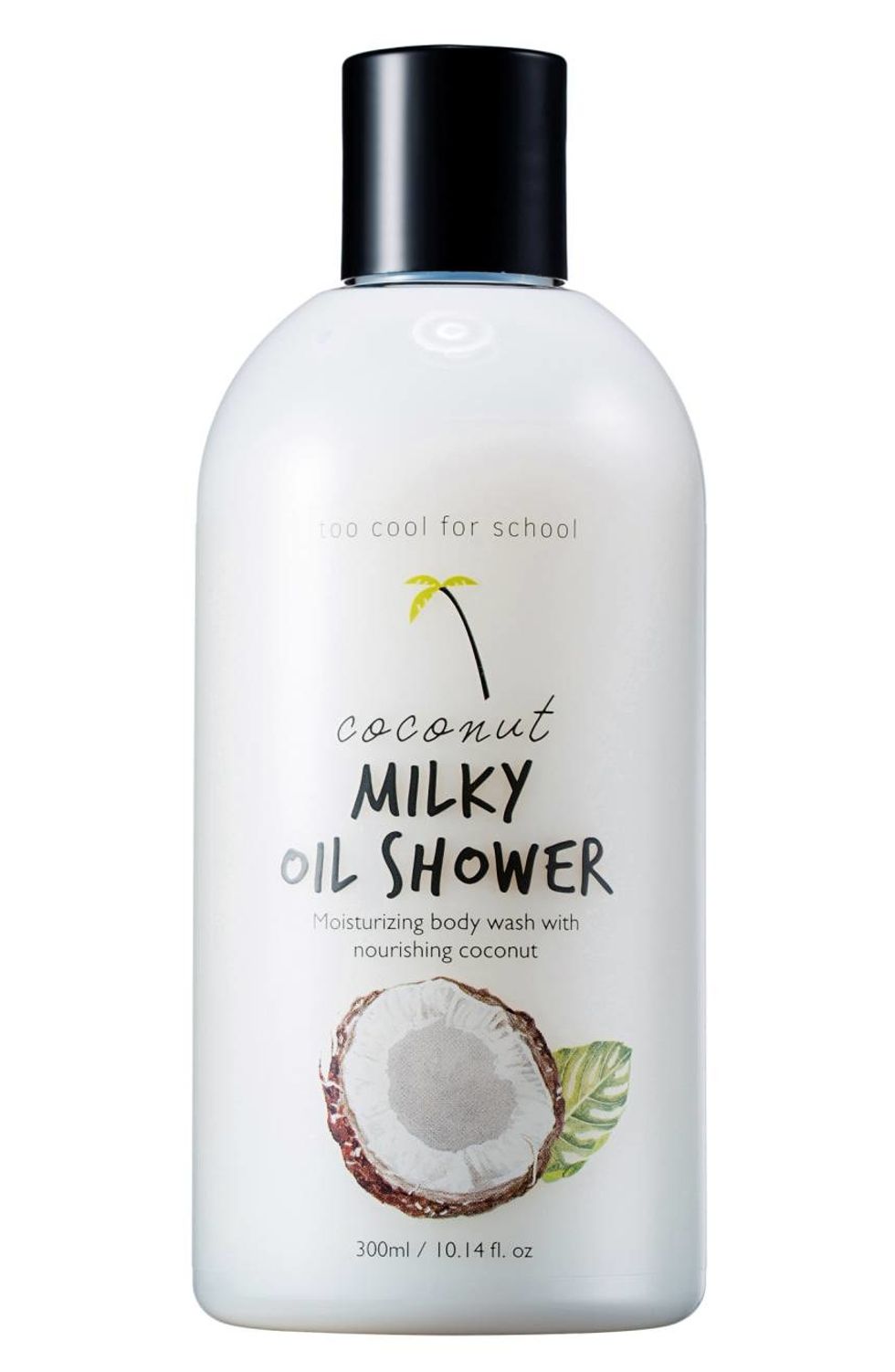 Coconut is one of our favorite ingredients! Via shop.nordstrom.com
With a name like Too Cool for School Coconut Milky Oil Shower Body Wash, giving this in-shower product a try seems like too much fun to pass up. It's a 2-in-1 shower oil and body wash infused with natural ingredients, making your shower feel more like a day at the spa. Super-gentle and creamy, the paraben- and sulfate-free formula smooths skin and leaves it smelling island-fresh. According to Organic Facts, "Coconut oil is a great skin softener and helps you do away with dry and hard skin conditions. It is claimed that coconut oil is good for acne, psoriasis, and eczema and had been praised and popularized for its anti-aging properties." Milky moisturization with a coating of coconut will make your shower a sweet retreat!
Cost: $20.00 for a 10.14-oz. Bottle
Olay Ultra Moisture In-Shower Body Lotion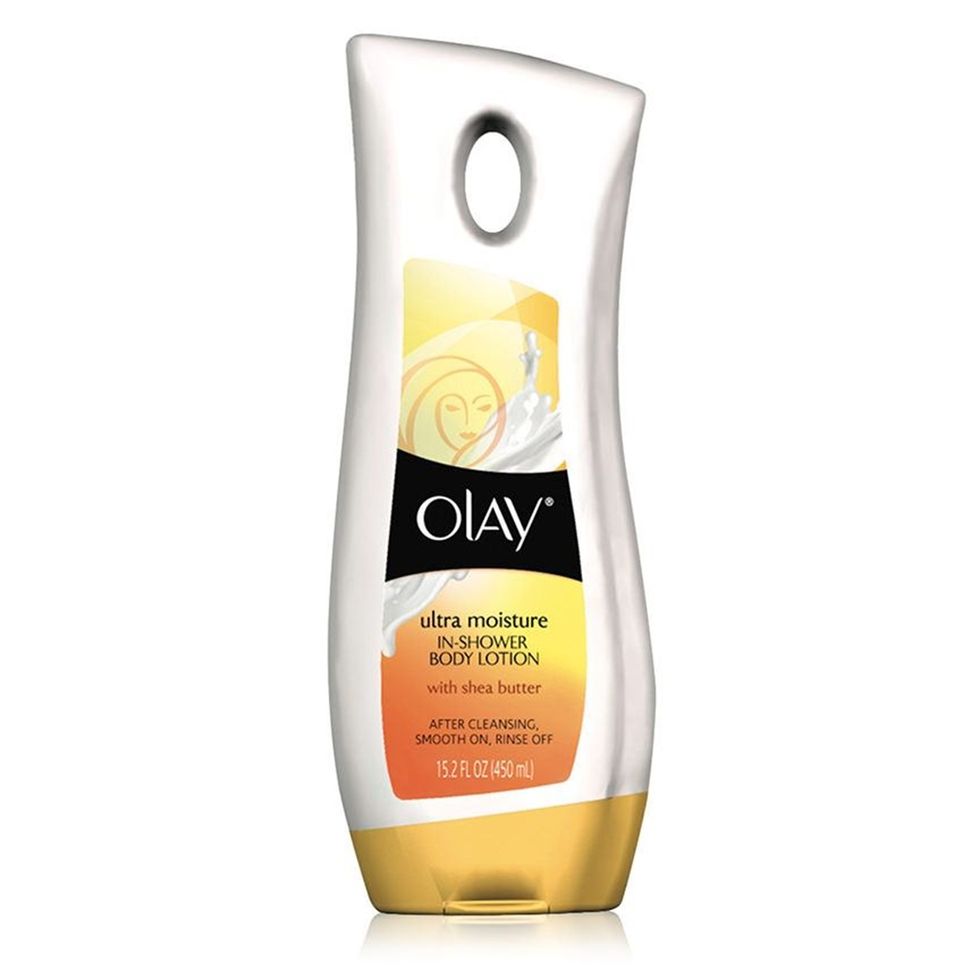 Gentle and hydrating Via olay.com
Formulated to react to the humidity and heat of the shower, Olay Ultra Moisture In-Shower Body Lotion is gentle, yet tough on dry and flaky skin. Rub it on and quickly rinse and Olay promises just five days 'till you see a significant difference in your skin's tone and texture. Shea butter is the base of this luxe lotion, penetrating the skin with rich revitalization use after use. Olay Ultra Moisture In-Shower Body Lotion is the in-shower choice for ultra-touchable skin.
Cost: $6.49 for a 15.2-oz. Bottle
Cetaphil In-Shower Moisturizing Oil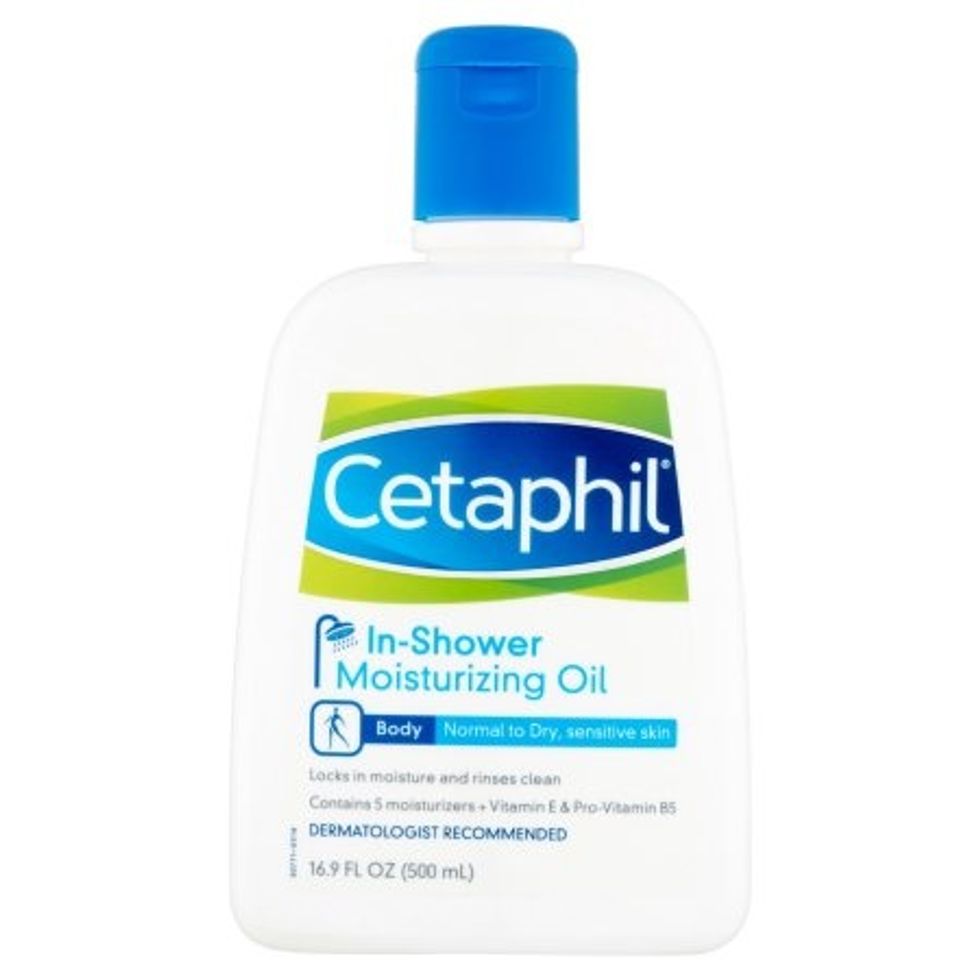 An old stand by Via walmart.com
A blend of five moisturizing agents makes Cetaphil In-Shower Moisturizing Oilunique and hard-working, leaving you not only clean after washing, but super-soft too. The formula hydrates on contact, infusing Vitamin E and Pro-vitamin B5 directly into the skin. Rich and creamy, this oil is fragrance-free and recommended by dermatologists even for sensitive skin. According toMedical News Today, "Vitamin E oil's potential benefits derive from two key features: its antioxidant properties, which could fight inflammation and slow the effects of free radicals, and its moisturizing properties to prevent or treat dry, flaking skin." Oil makes everything smoother.
Cost: $12.88 for a 16.9-oz. Bottle
In-shower softening is easy and effective. Your skin will drink it in!