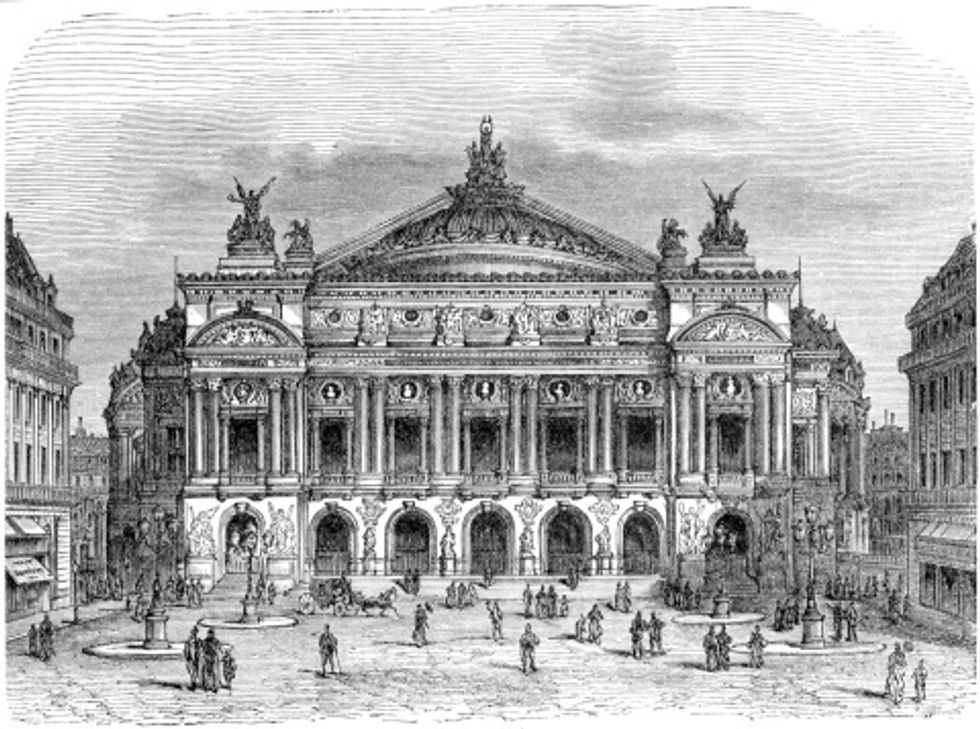 The Best Ghostly Musical to Watch On-Demand
The longest running show in Broadway history is about a deformed opera ghost who haunts or kills nearly everyone around him. And he's famous for bringing down the ceiling. Or, we mean, the chandelier. Have you guessed it? We're talking about The Phantom of the Opera.

Its run on Broadway has been nothing short of impressive, but Joel Schumacher's 2004 film adaptation of the famous Gaston Leroux novel truly stands the test of time.
Emmy Rossum, Gerard Butler, and Patrick Wilson combine forces to form the most tragic trio in the musical realm. Rossum plays the young ballet dancer, Christine Daae, who the Phantom (played by a seething Butler) takes under his wing as a rising opera star. Wilson plays Raoul, the new patron of the arts and Christine's childhood sweetheart. When the Phantom, who has run the opera from underground in spooky catacombs, is upended by the new bosses, Fermin and André, he will do what he has to do to keep everyone on their toes (or hanging by their necks!).
What's special about this film adaptation is the stunning and searing voices, the elaborate costumes, and the intense emotion of Leroux's melancholy tale of unrequited love, deformity, and social rejection. Andrew Lloyd Webber's immaculate score is there to support everyone as well.
If you're looking for a dramatic tour de force just in time for the spooky month of October, this one's for you.