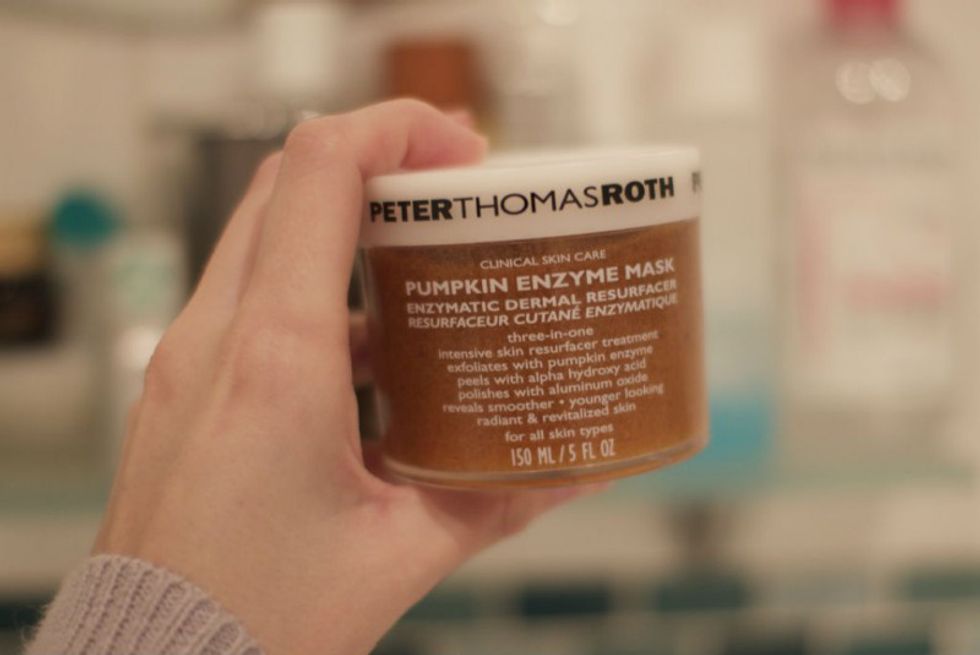 The best fall facial mask – Peter Thomas Roth Pumpkin Enzyme Mask Enzymatic Dermal Resurfacer
Behold the power of pumpkin!
Move over pumpkin spice latte, there's a new pumpkin sensation in town and it's sure to last longer than the first snowfall of the season. As the weather gets cooler and skin gets dull, pumpkin is the relief your face is thirsting for. So, put down your half-caf beverage and head to the beauty department for Peter Thomas Roth Pumpkin Enzyme Mask Enzymatic Dermal Resurfacer. Sure, it's a mouthful, but the long name is only indicative of the long-lasting, luxurious results.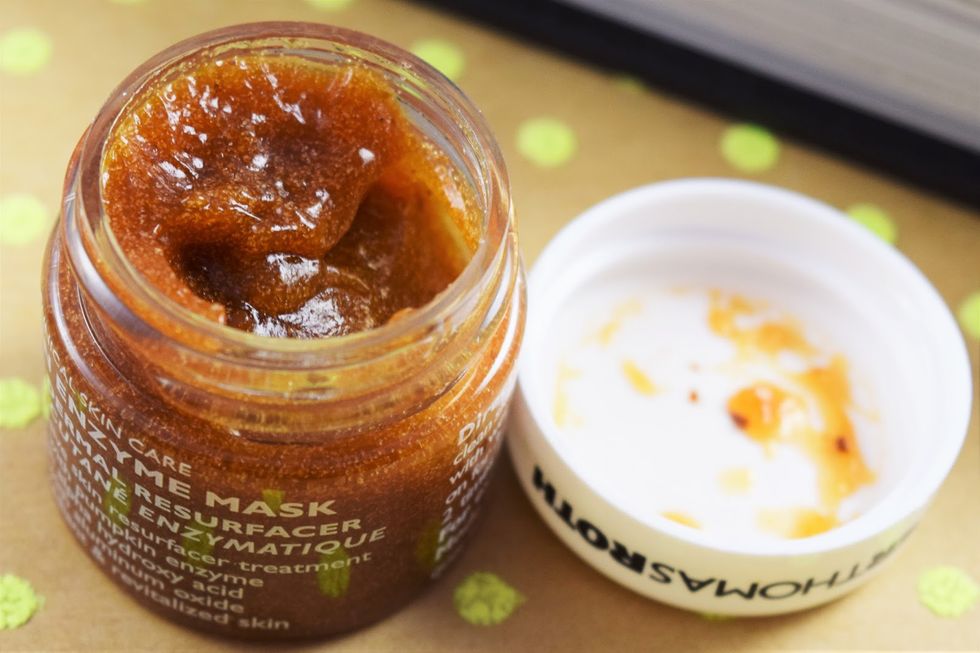 Via alifewithfrills.co.uk
We all know pumpkin is great to eat (and to carve), but the benefits to the skin are impressive too. As per Dermal Institute, "Pumpkin is packed with fruit enzymes and alpha hydroxy acids, which increase cell turnover, to brighten and smooth the skin. Pumpkin contains Vitamin A and C to help soften and soothe the skin and boost collagen production. Zinc helps control oil production and heals. The molecular structure of pumpkin is small and can penetrate deep into the skin when used topically." No wonder Peter Thomas Roth has created this unique mask packed with the power of pumpkin!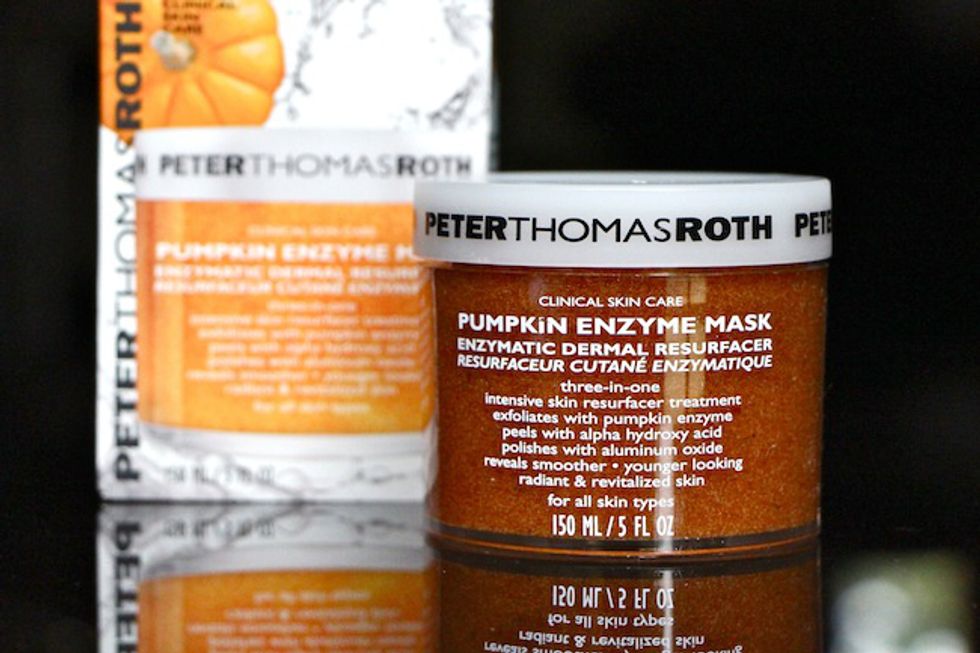 Via amodelrecommends.com
Not only does the enzyme mask instantly brighten dullness, but it addresses the telltale signs of aging and congested pores. Just use a dab on clean damp skin and move in a light circular motion. Leave on for the instructed time and rinse. The scent is inviting and natural and the tingle lets you know it's working. The triple-action process exfoliates and polishes while smoothing out the appearance of fine lines and wrinkles. A more youthful-looking glow radiates from within and makes your face look simply fabulous. When was the last time your latte did you such favors?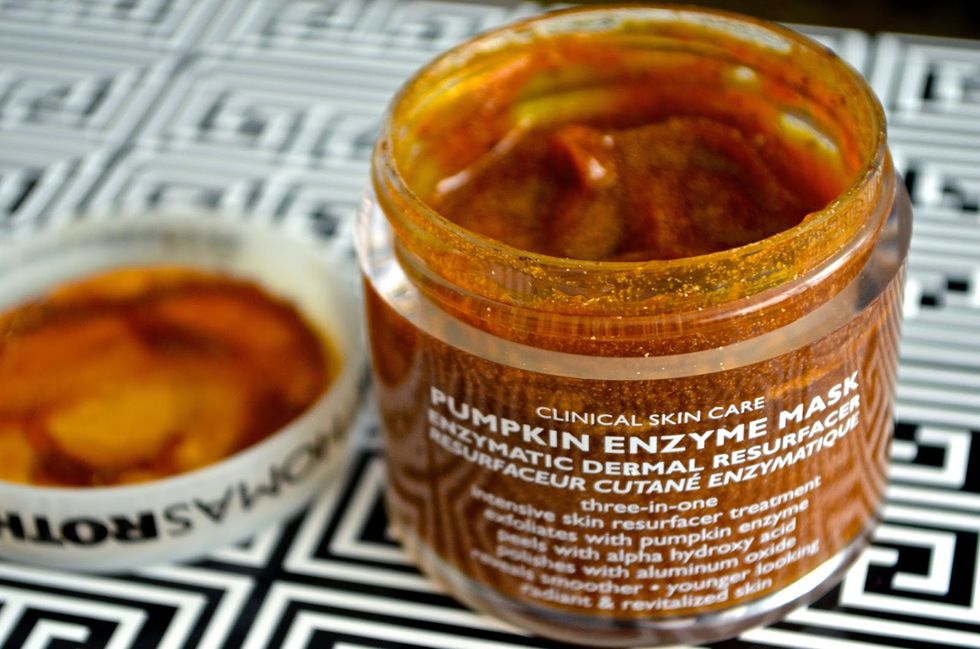 Via ng.se/blogg/kakan/min-hudvardsrutin
This product is excellent for all skin types. Whether your skin is normal, oily, dry, or combination, Peter Thomas Roth Pumpkin Enzyme Mask will work its magic and get your skin looking it's finest. The formula is sulfate- and paraben-free and full of all the good stuff the trusted company is proud to deliver.
A 150 ML jar sells for $34.21. A little goes a long way and the high-quality product is worth the money. Put your best face forward with the perks of pumpkin!