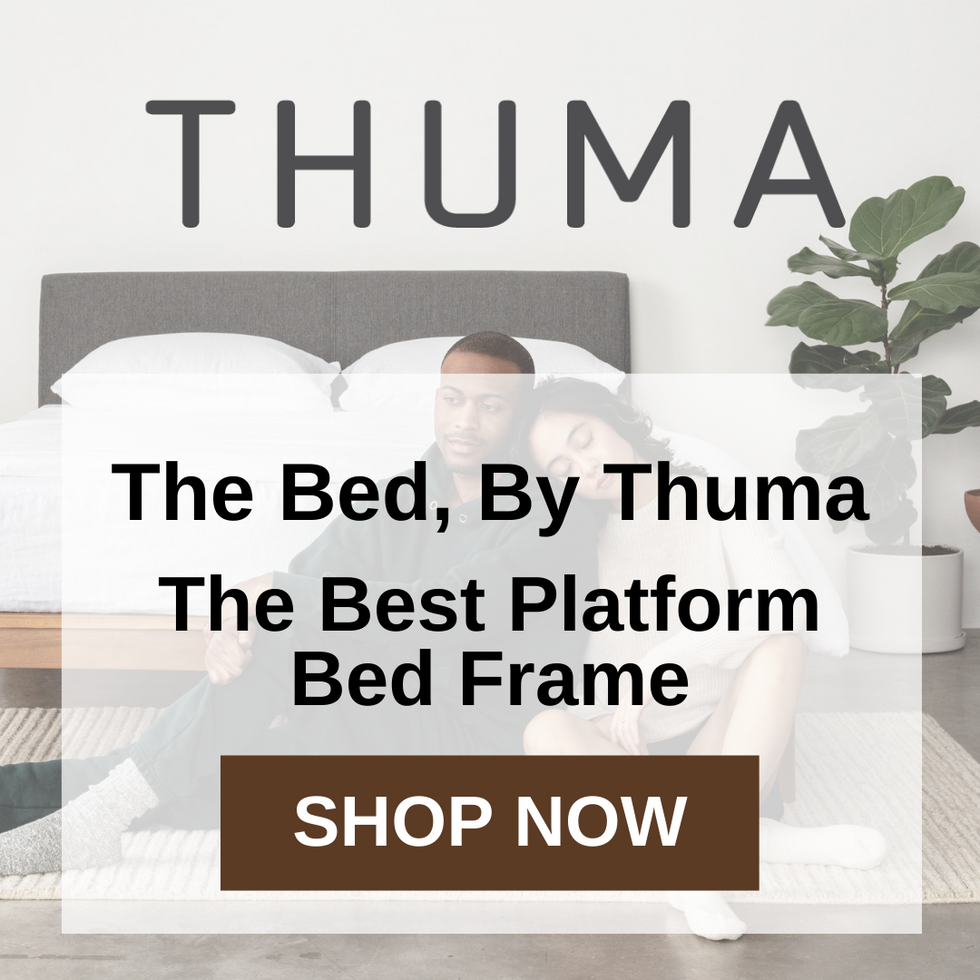 Our editors have long been aware of Denmark's unique approach to design and life— hygge. Pronounced hoo-gah, this uniquely Danish philosophy is centered around contentment, connection with friends and family, and savoring the everyday.
Since we'll be spending a little more time than usual indoors this fall nestled in bed with a cup of tea, we decided to focus on creating a cozy, welcoming home with the bedroom being our top priority.
We consider the bed the most important object in the room—it should be welcoming and exude comfort; an oasis from the stresses of our lives. After extensive research, we found the perfect platform bed frame . . . The Bed, by Thuma.
Rich, warm woods are super- hygge, and The Bed is offered in both a walnut and natural stain, plus the sleek style and minimalist design also score big here. Made from high-quality wood (no veneers, or MDF's), The Bed, By Thuma is thoughtfully designed and Greenguard Gold certified, which means you'll improve your indoor air quality—definitely hygge.
The Bed, By Thuma is built to last a lifetime. Normally, it can take a lifetime for the manufacturer to ship furniture. But The Bed, By Thuma arrives promptly at your door.
Our editors were crazy over The Bed's smooth curved edges, neat PillowBoard, and roomy under-the-bed storage. We were also super impressed with Thuma's eco-friendly packaging. In keeping with their environmental practices, there's no styrofoam, and everything's recyclable.
Generally, it's important to measure accurately when ordering large pieces of furniture, so you don't run into trouble fitting an oversized box up the stairs, but The Bed conveniently delivers right to your door in three easy-to-carry boxes. No awkward pivoting this time around!
Over the years, how much hair have you torn out trying to decipher pictogram instructions and bizarre hardware? The Bed, By Thuma has none of that. It's simple to assemble by design, thanks to its Japanese Joinery—a timeless technique that interlocks the base and creates a built-to-last platform. It literally takes four minutes to put together.
We were not expecting assembly to be so easy—plus, it took no tools. BTW packing it up and moving it is just as fast!
The Slats are cushion-coated and double-strength, lined with eco-fi felt made from recycled plastic bottles. They fasten into place to prevent slippage, provide optimal mattress support and breathability, and they completely eliminate the creaks and groans you're used to with a traditional frame.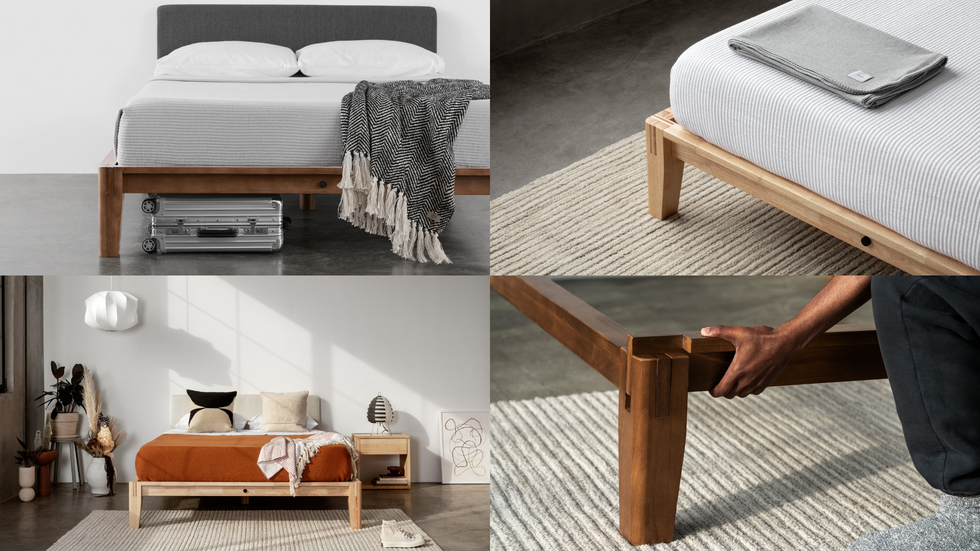 The PillowBoard adds a finishing touch with a washable linen-weave cover that comes in Light Linen and Dark Charcoal. Simply slip it into place between the mattress and the wall, and you're ready for dreamland. The Bed, By Thuma holds its own and fits seamlessly into your unique aesthetic in equal measure. That's no easy feat.
Even though it rains more than half of the year in Denmark, its citizens rank among the most contented in the world. We suspect that the art of hygge and its emphasis on living well and enjoying simple pleasures has a lot to do with that.
Since a third of our lives are spent sleeping, not to mention all the waking hours we spend there just relaxing and being ourselves, the bedroom should be a serene retreat. Beds are the foundation of our lives, the centerpiece of our homes, and the heart of our relationships.
Because they play such a huge role in our lives, The Bed comes with a lifetime warranty. If it doesn't create the most luxurious sense of hygge, simply send it back within the 100-day free trial period. There's nothing to lose sleep over. The Bed, By Thuma makes it easy
Update: Click Here To Elevate Your Bedroom Today With The Bed, By Thuma