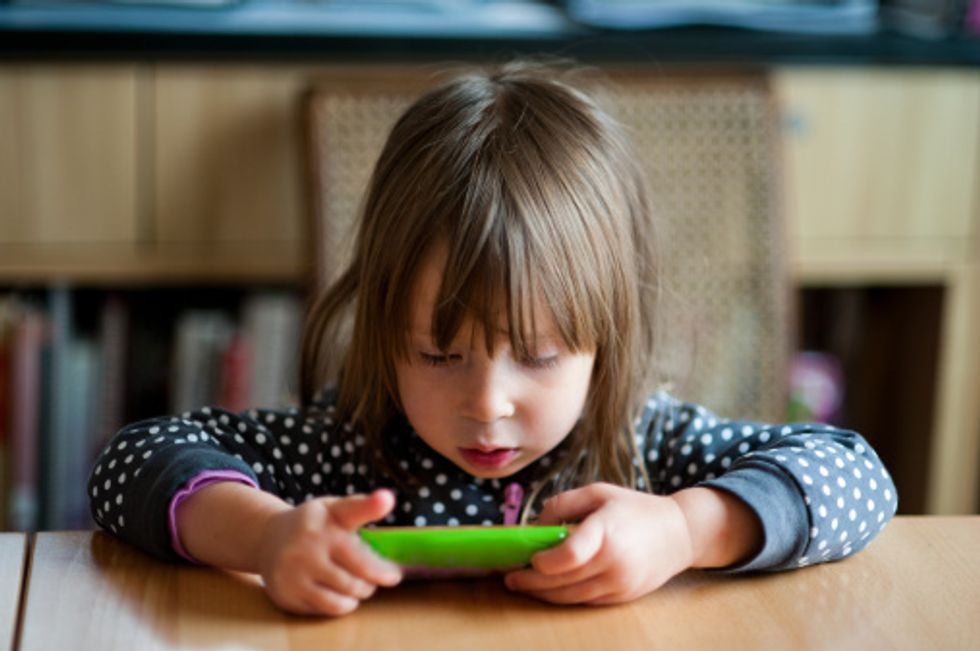 Teach Your Toddler First Words With The Best Educational Kids App
Whether you like it or not, the future of education is changing. Now, traditional teaching methods have become passé, and technology is a prime feature in the classroom. Smartphone and tablet applications are making huge headway in the education industry by providing new, engaging ways for children to learn. Even your toddler can get started early. For that, we recommend the app, Learn To Talk First Words.

For $1.99, this app teaches basic vocabulary through a series of flashcards in various categories including "objects and labels" and "one word actions." With fun graphics, the app helps enforce vocabulary in a way that will boost language and syntax skills. The word choices go beyond typical animals and vegetables. It's even recommended by speech pathologists to help prompt language acquisition in speech-delayed children.
Children learn in a hands-on way, so having an app to touch always helps. They'll feel like they're in control of their own learning. Most importantly, unlike traditional flashcards, the app is designed to be fun, using sight and sound to provide a full sensory experience. It turns language learning into a game.
The best part about this app is that it is adaptable. Once your child learns all of the flashcards, you can purchase the next set in an additional app. It even has a sampler of 25 French words to introduce your child to another language.
As our world starts to rely more and more on technology, it's nice to know that apps are innovating education for the better. Make your child a master of language today.