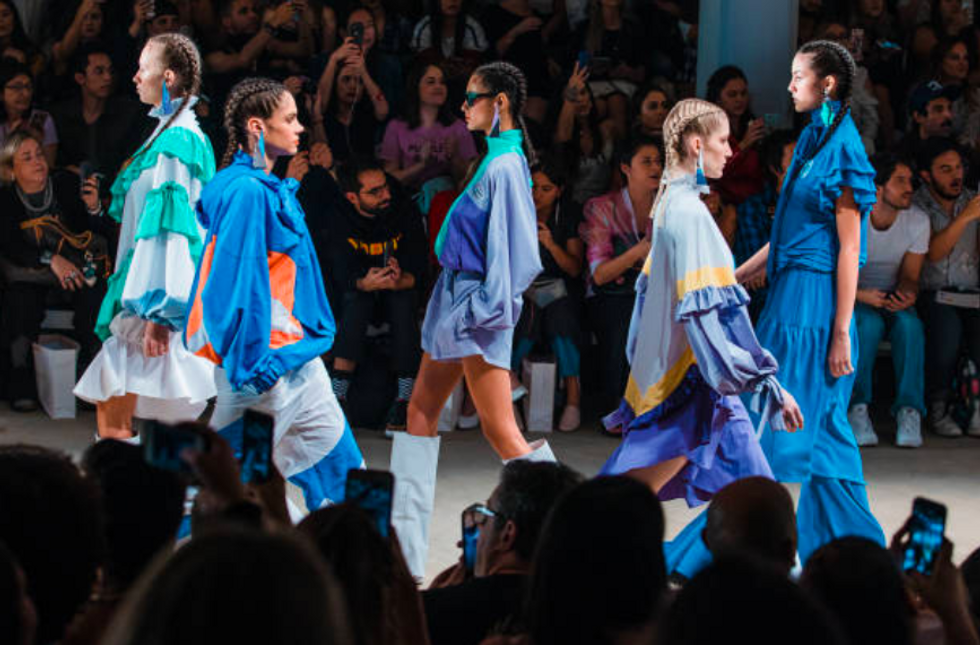 7 of this Summer's Hottest Trends, Fresh Off the Runway
This Year's Runway Inspired Summer Fashion Trends
This year, summer trends are going to be bigger and badder than ever.
With runways showing off 80's inspired collections, plenty of pastels, seasonal oddities, and even more styles... it's shaping up to be an interesting year for summer fashion.
Pops of Bright Color / 1980's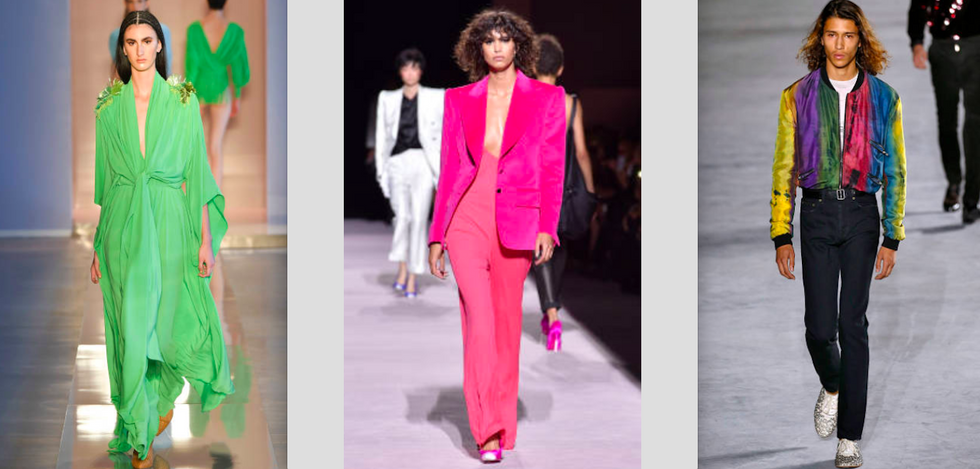 Lenny Niemeyer, Tom Ford, Saint LaurentGetty Images
This is pretty much a summertime staple, so ditch the jewel tones and bring on bright bursts of color. This year's twist seems to be 80s inspired levels of color. Pigmented outfits have been making runways veritable crayola inspired rainbows. Whether it's in your wardrobe or in your makeup, bright colors are going to be big this year.
Fanny Packs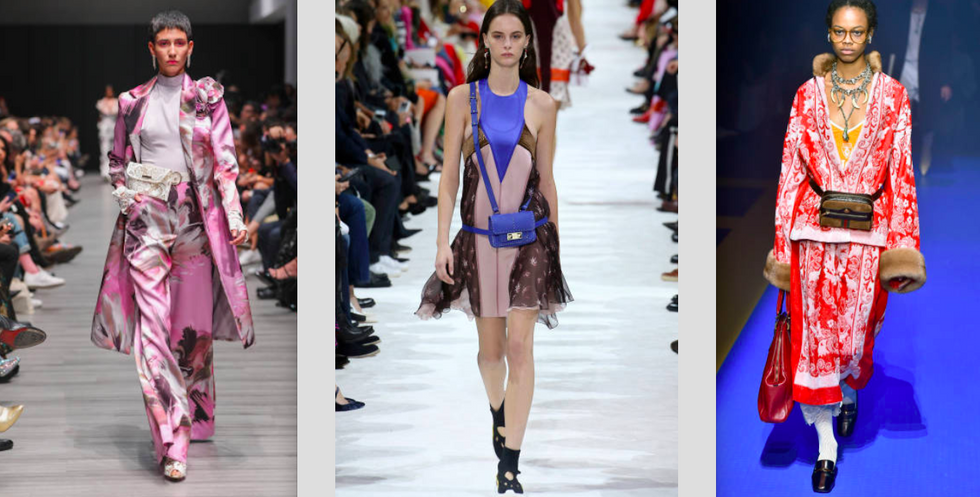 Benito Santos, Valentino, GucciGetty Images
You have to love when fashion meets convenience and comfort. The 80s have returned with their bright colors, big hair, and hands free fanny packs. The main style on the runway has been leather with more of a structured and stylized feel than the fanny packs of the old days. Enjoy the fanny pack trend while it lasts.
Sportswear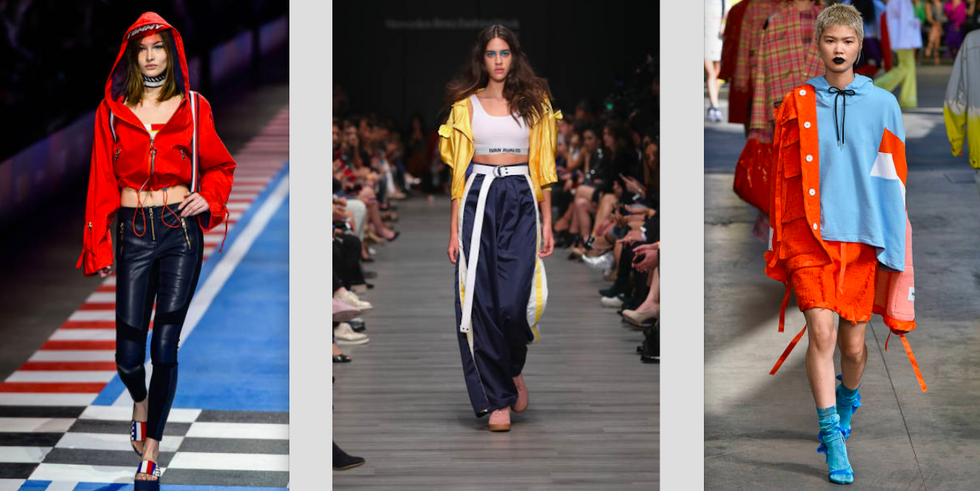 Tommy Hilfiger, Ivan Avalos & Yeshua Herrera, MSGMGetty Images
Similar to sneakers and heavy on the 1980s inspiration, sportswear is a big summer 2018 trend. With bright colors, waterproof fabric, mesh, zippers, and racing stripes these are bold pieces. Layer them up with your fashion forward sneakers and make sophisticated sporty your new aesthetic. Experiment with color and fabric to embrace this fun and comfortable style of the moment.
Soft Pastels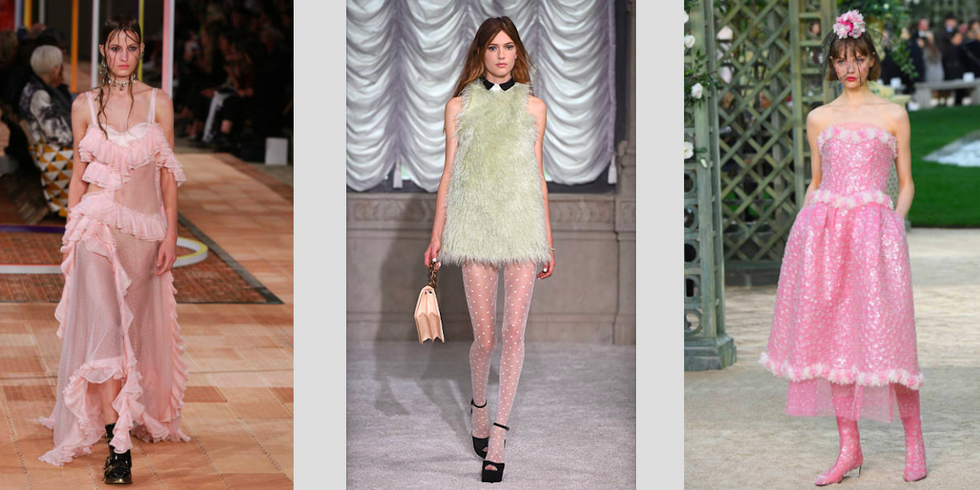 Alexander McQueen, Giamba, ChanelGetty Images
This spring was marked by a lavender and lilac obsession, and the pastels are rolling through to summer. Stick with the lavender to stay on trend, try the trendy new shades of bubblegum pink and sherbet lime, or branch out and find your own perfect shade of pastel. Some brands are experimenting with feminine colors and more masculine silhouettes, and the results are stunning. Whether your inspiration is ice cream or cotton candy, this style is going to bring the sweeter side of fashion out to play.
Summer Plaids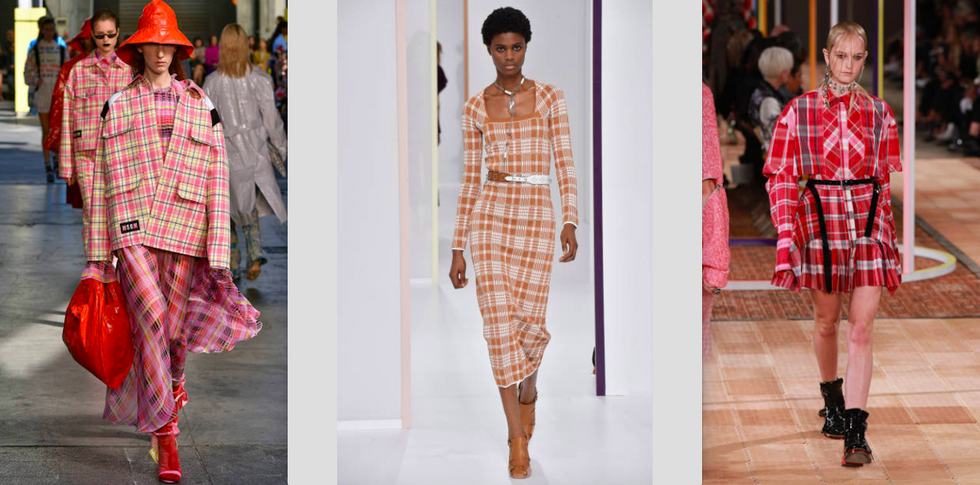 MSGM, Hermes, Alexander McQueenGetty Images
Turning convention on its head, plaids aren't just for winter anymore. Traditional tartans in lightweight fabrics are bringing your favorite pattern out from the cold. Whether it's in dresses, tops, bottoms, or bags you'll be seeing a big push for plaid this summer. Expect to see them in lighter pastels or bolder colors to match the seasons other trends.
Denim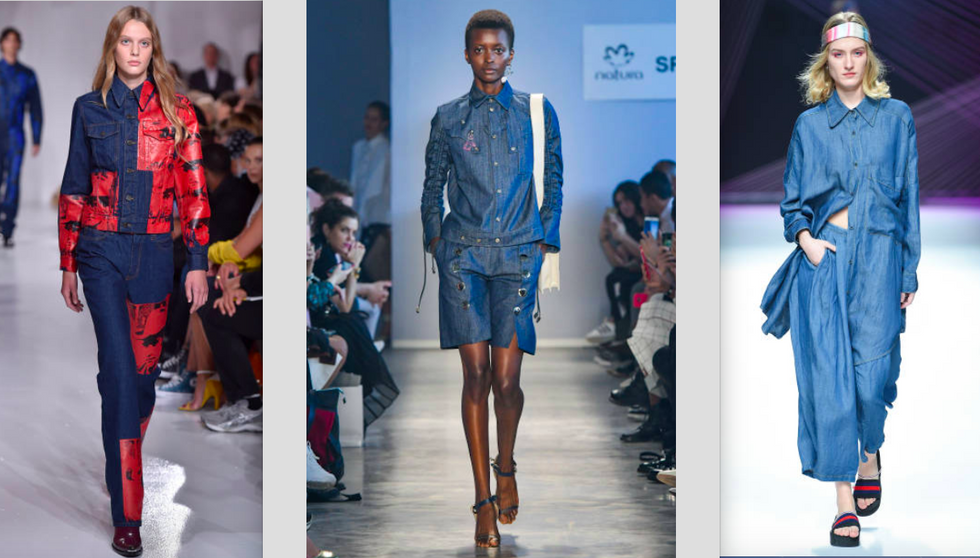 Calvin Klein, Modem, Chen WenGetty Images
Who could've predicted the Canadian Tuxedo look would be en vogue, but that's where we are! Denim has been dominating the runway, and lots of designers are on board this trend. The fashion world rocked this look with head to toe denim; with dresses or matching sets of jeans and jackets. It might seem like a step too far for some, but if you purchase parts of the ensemble you can wear them separately once the trend dies down.
Sneakers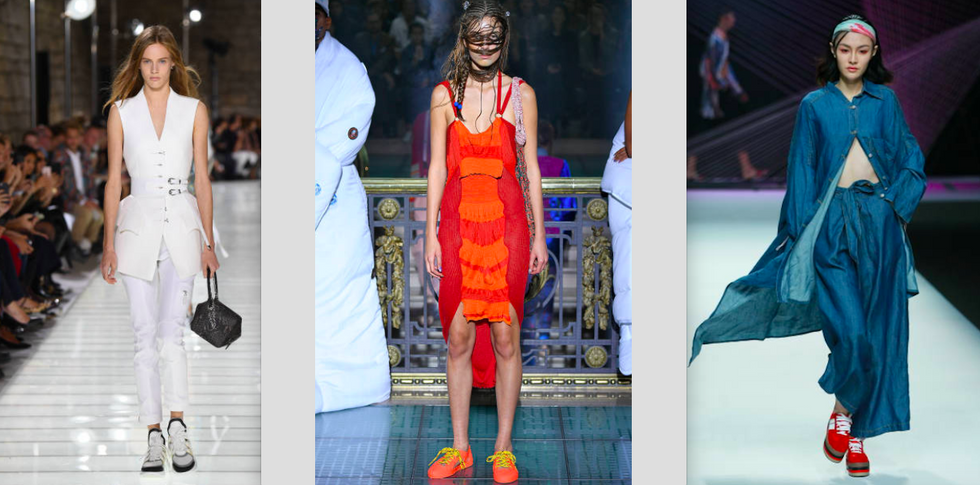 Louis Vuitton, Vivienne Westwood, Chen WenGetty Images
They say art imitates life, and this trend seems to be reflecting our already sneaker positive culture. Business attire is becoming more casual, and designers have already been meeting that need with cute and functional styles. Now, designers are committing to everyone's love of sneakers full throttle. For business or pleasure, sneakers will be big this summer.

There's a lot of new trends to work with, and plenty of new elements to mix into your established style. Just remember, that 80s inspiration definitely doesn't mean you should get a perm.