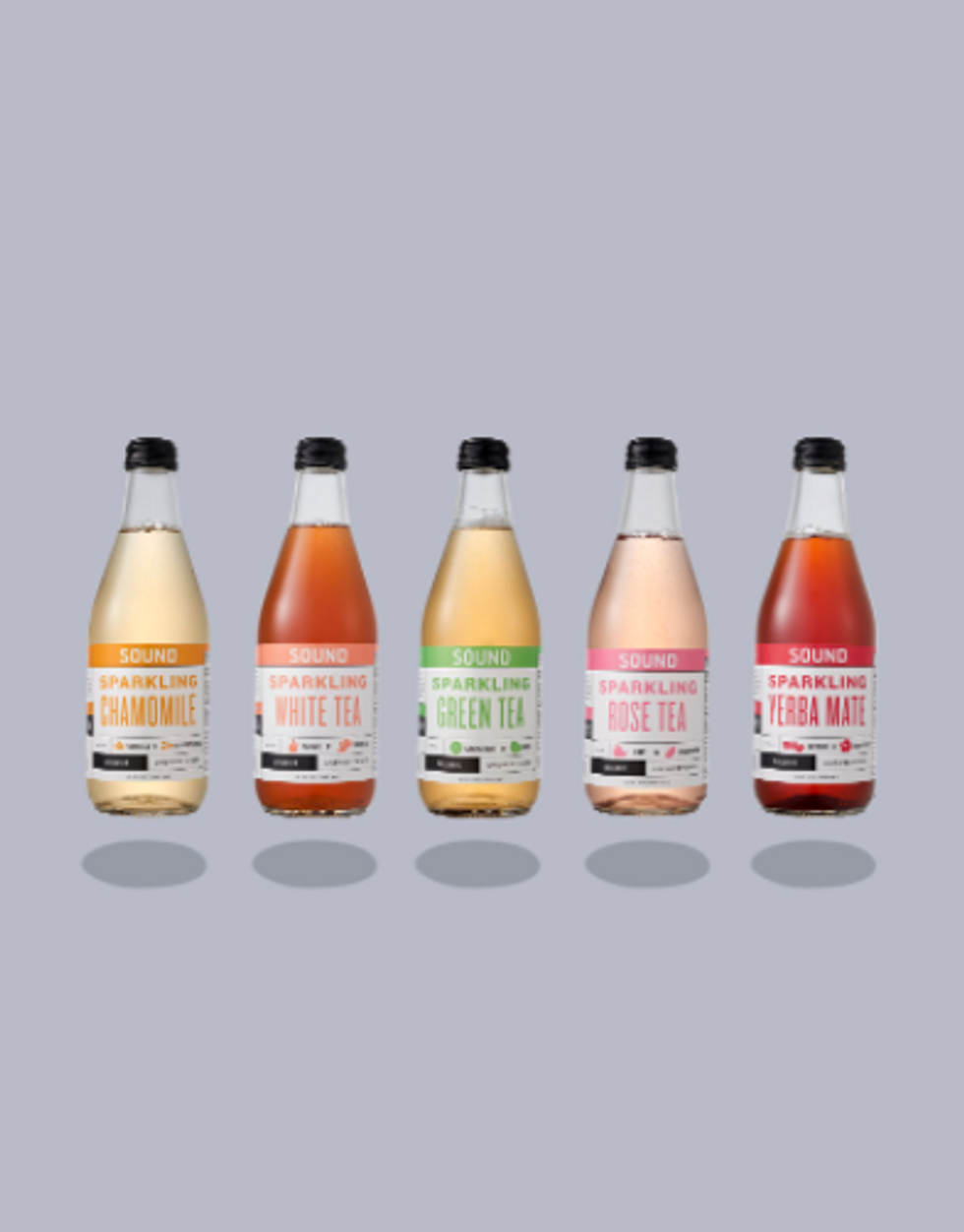 This bubbly tea is a minimalist's dream
Sound Tea has reinvented the beverage game bringing us a drink that is unlike anything on the market.
Coffee-addicts read carefully, you may form a new addiction. Our diet as a whole is over-saturated in artificial sugars and sweeteners. Think about it: you get a coffee and unless you drink it black, you're adding a few packets for splenda, cream, and soon enough you don't even taste the bean. I am one of those purist coffee drinkers that believes that you drink coffee for the flavor. Sure the energy is a perk but I feel like after drinking coffee consistently, the effect wears and you just need good old fashioned sleep. That's why I see no issue offering a comparison of coffee with this fairly new beverage on the market, Sound Tea.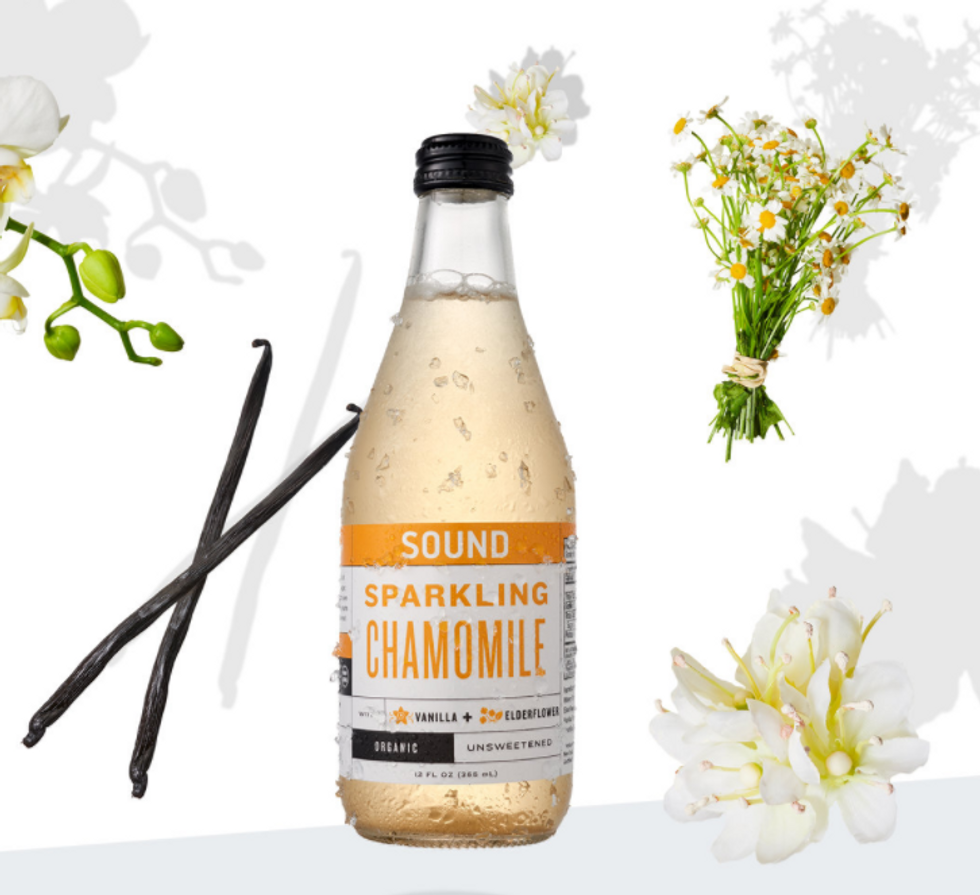 I didn't know what to expect when I first tried it. Not a fan of seltzer water or most things carbonated- expect champagne of course- I didn't know if I'd be into this bubbly beverage, but when I cracked it open, it was love at first sip. The first flavor I tried was chamomile tea with hints of elderflower and vanilla. This was the perfect drink for a super hot day. Sometimes you want something a little more than water and this does the trick. Refreshing without being too sweet, the soothing chamomile is really calming and a great mid day treat to ground yourself. The vanilla and elderflower add just enough flavor and are really uplifting. After my first Sound Tea I was so excited to try the rest. It's hard to pick a favorite because they're all so yummy, but I think the rose tea takes the cake. I loved the sweet, flowery flavor of rose and hibiscus in contrast with the citrusy lime accents and the spicy cardamom undertones.
I was hanging out with my friend Danny while when I was drinking Sound Tea's rose tea and he mistook it for a bottle of rosé. That's definitely a testament to the beautiful packaging and branding they do. Sound Tea truly looks luxurious, packaged in sleek glass bottles with modern and minimalistic labels. They almost do look like tiny wine bottles. Sound Tea does a great job of giving the consumer the information they need and also including the brand philosophy. Sound Tea's philosophy is that flavor should not be masked. Sugar is an addictive substance and it's hiding in almost everything we consume. Sound Tea is committed to creating a product with the bare necessities but the highest quality ingredients to give consumers a simple and honest beverage to enjoy. Born out of necessity, founder Tommy Kelly combined two favorites: tea and sparkling water to create a beverage he was needing but not seeing on the market as a consumer. Co-founder Salim Najjar got involved soon after and the two have been practicing honest and transparent business practices since then to bring you the most quality products possible.
Currently, Sound Tea comes in five delicious flavors: sparkling chamomile, sparkling green tea, sparkling rose tea, sparkling white tea, and sparkling yerba mate. The chamomile and rose tea are both uncaffeinated while the green tea, yerba mate, and white tea are all caffeinated if you need a little kick. All Sound Teas are unsweetened, certified organic, and non-GMO. Check out their
website here
to find out where to buy or order online!