Every day, I put my best face forward with clean confidence
As much as I want to believe I can pass for a woman half my age, time is a-tickin' and my skin is not buying into that whole "fountain of youth" thing. Sure, aging gracefully(ish) is my mantra, but that doesn't mean caring for my skin is no longer an important part of my beauty regime. Baby soft, line-free skin may be a thing of the past, but a great-looking complexion is achievable at any age. And I'm living proof thanks to Son & Park Beauty Water.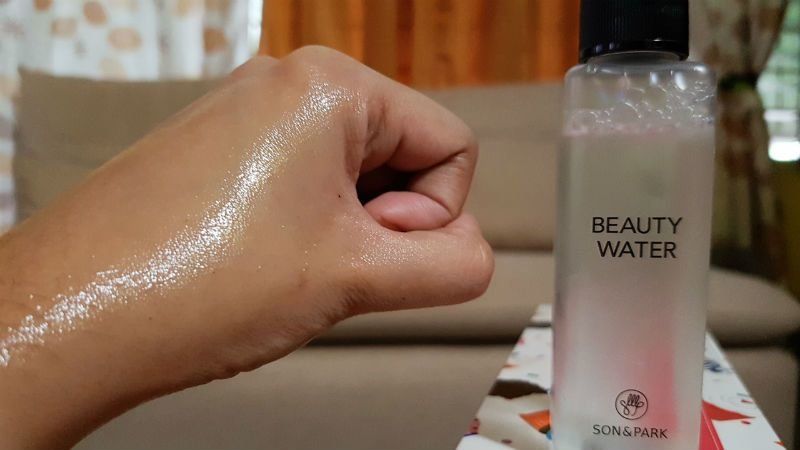 Son & Parkstylevanity.com
I know, "Beauty Water" sounds a lot like what trickles from the fabled fountain of youth, but I assure you – this stuff is real, and it works wonders. That's because it's not only a cleanser but a toner too… and it exfoliates skin gently. Gentle is very important, because my skin is super-sensitive. But no matter your skin quality - be it sensitive like mine, oily, dry, combo, or plain old normal, Son & Park Beauty Water is your face's friend.
Morning or night, this product does the trick. It's non-greasy, so I can use before applying makeup, and it's great at night, so I don't ruin the pillowcase with gooey stains. Every time I use Son & Park Beauty Water, I shame my former self for thinking average bar soap was OK for my face. Shhh, don't tell my dermatologist.
So, what is in this special stuff? Let's start with its heavenly hydrators – rose water, lavender water, and orange fruit extract. Sounds spa-like, and it is. According to NaturalWellbeing, "Orange fruit extract is skin-conditioning and a source of vitamins." As Son & Park Beauty Water seeps into the skin, the benefits of this citrus fruit permeate and replenish. "Lavender water soothes skin, is an anti-inflammatory, calms redness, treats acne, and is anti-aging," as per Baremetics. And as Medical News Today explains, "Rose water acts as an inhibitor against elastase and collagenase, which are both harmful to the skin." Can your cleanser/toner compare?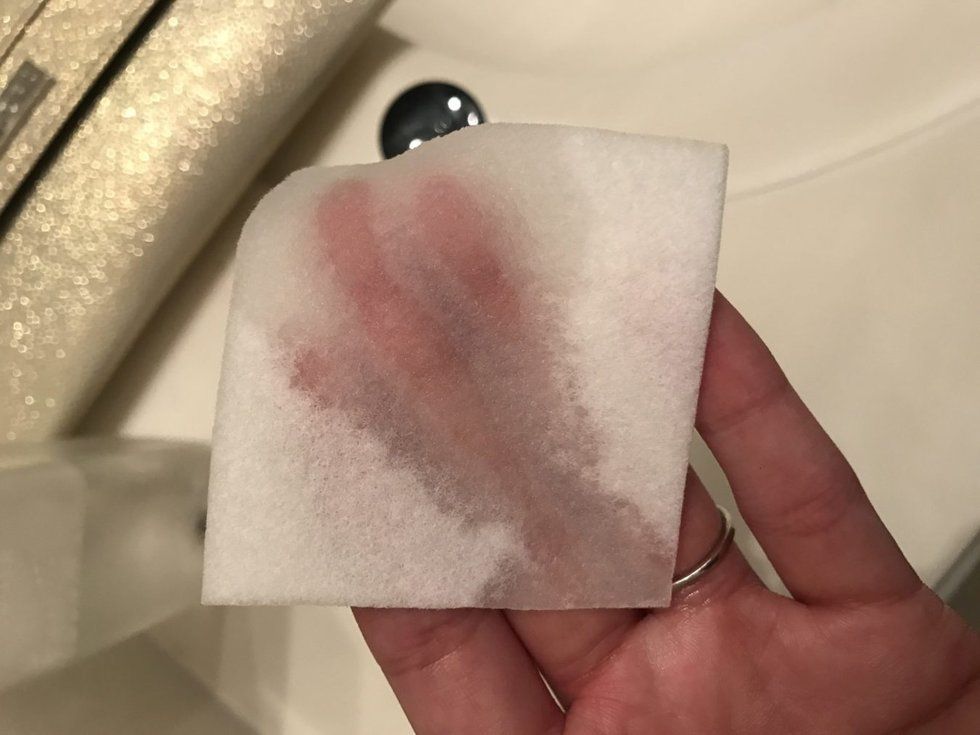 A little goes a long waycosmeperks.com
I mentioned Son & Park Beauty Water is an exfoliator too. That is due to the willow bark and papaya extract in the formula. Both naturally slough away dead, flaky skin cells leaving behind nothing but a fresh and rosy glow and a smooth, touchable surface. I feel it instantly after applying with a cotton ball or pad. A few dabs and I'm done. I don't even need a makeup remover anymore and I can go without extra moisturizers when I'm short on time (hitting "snooze" is often part of the A.M. schedule).
Paraben – and sulfate-free, Son & Park Beauty Water is safe for skin and I feel great when I use it… which is all the time. I get tons of compliments on my skin, and in this day and age, people do not believe my looks aren't Botox-enhanced. But it is true – Son & Park Beauty Water could put the Botox brand out of business. Hmmm… maybe there is such a thing as the fountain of youth. Son & Park Beauty Water must be what's flowing from its every spout.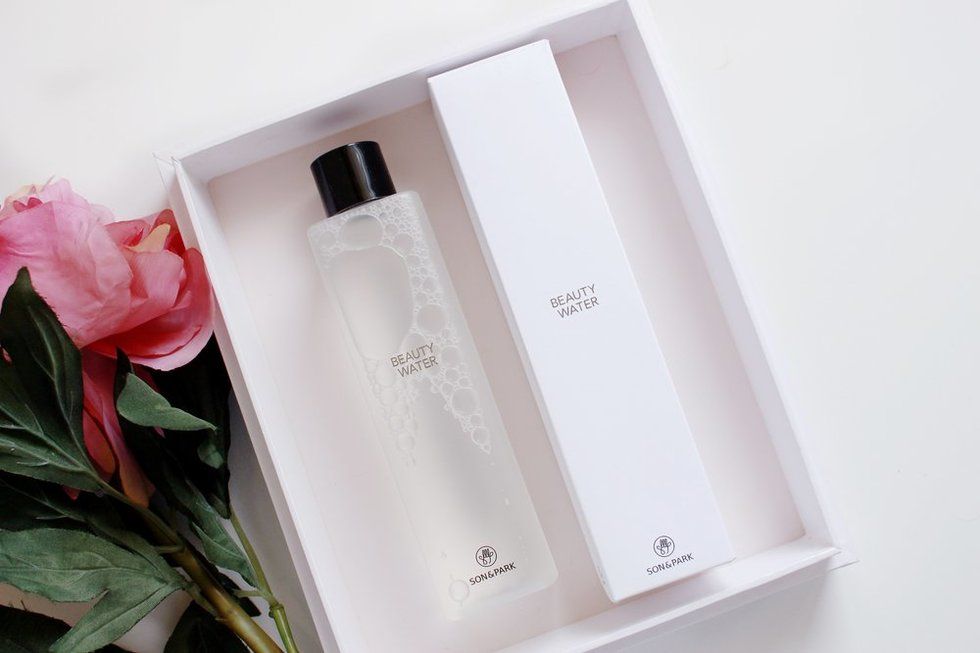 Pretty packagingprojectvanity.com
Try Son & Park Beauty Water for yourself and you'll understand why I'm so excited about this product. Every day, I put my best face forward with clean confidence. Beauty is a breeze and my skin is simply stunning.
Cost: $30.00 for an 11.49-oz. bottle.