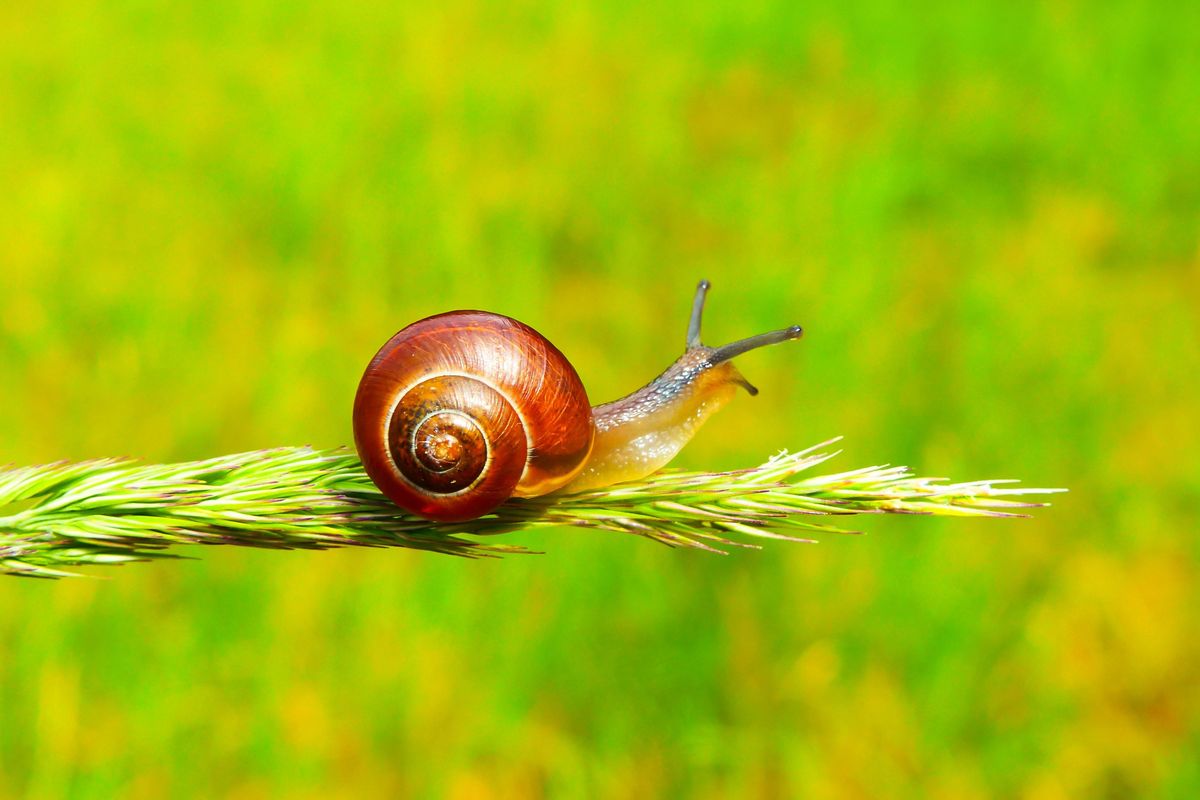 Why You Should Be Using Korean Beauty's Best Kept Secret: Snail Mucin
No snails were harmed in the writing of this article….
When it comes to skincare, we're truly in the era of "whatever works". There are no boundaries or judgment regarding what you put on your face. And it's borderline terrifying.
---
I think we can all agree that we would do whatever it takes to have clear, youthful skin that glows – and I'm not talking about that sweaty type of glow either. Even skin with no irritation or blemish in sight is the goal, and we are taking every single measure.
I'm always reminded of Kim Kardashian joking, saying she would "eat poop" if it made her look younger. Although she claims she wasn't serious, wouldn't we all take extreme measures for perfect skin? I sure would.
And that statement is why I am the perfect target for skincare ads and beauty hacks on TikTok. I will buy into so many trends just because a few people are claiming they work. I am the ultimate consumer, but it's for your benefit, dear reader.
People have gone through hell and back to find the next big skincare trend. We've even resorted to using ingredients derived from shark liver – I'm looking at you, squalane – or fish scales. If you had told me any of this a few years ago, I would have laughed. But times, and I, change quickly.
A specific Korean beauty trend has recently caught my attention thanks to rave reviews on TikTok: snail mucin. And before you exit this article completely…hear me out.
Users boast about the anti-aging properties in snail mucin, including how it evens out your skin tone and restores your moisture barrier. They say it's the secret to glass skin, constantly moisturizing your face and delivering a youthful bounce. It's also one of the oldest tricks in the book.
Dating back to ancient Greece, this trick helped reduce inflammation and prevent aging. So if your skin's flaring up from the sun, or just flaring up in general, snail mucin is there to calm it down and restore it.
Snail mucin is created by gathering the excretions from snails and is then thoroughly processed in order to be suitable for your face. Basically, it's what you see on the ground if a snail rolls past. So you don't need to harm a snail to harvest the mucin.
This miracle cocktail for your face contains major skincare ingredients that even rhode skin can't compare to:
Hyaluronic acid - a moisturizing ingredient
Allantoin - which soothes the skin
Glycolic acid - an exfoliant
All of which come together to give you the perfect complexion in one product. I like to use snail mucin twice a day in the "serums" category of my skincare routine, after cleansing and before moisturizing.
People have reported seeing smoother skin and less prominent appearance of fine lines after only a few weeks of usage. After just one application, I noticed that glow I had been chasing my entire life.
Snail mucin is great if you're feeling experimental because it's compatible with most skin types and won't make you break out in the process. Here are some of the best snail mucin products for everybody:
The OG. Cosrx is the Korean skincare brand that essentially invented the snail mucin trend. This toning essence will give you deep moisture even in the driest of climates and the glazed skin of your dreams.
If you're not convinced on snail mucin, but want to give it a shot, this kit is for you. It includes travel sizes of the Gel Cleanser, Power Essence, Peptide Eye Cream, and All In One Cream for a four-step full skincare regimen.
Perfect for your on-the-go lifestyle or just to try something new in your skincare, this kit is guaranteed to provide moisture and get rid of impurities ASAP.
Peach Slices offers an affordable snail mucin line that is just as effective as Cosrx. This jelly mask targets blemishes and dullness while giving your face a wave of moisture.
I love this for the dead of winter when my skin is really struggling.
If you need instant relief, and fast, this serum is designed to fast track your progress. It has 95% snail mucin and pine bark in high concentrations to sink deep in your skin and accelerate results.
If you're looking for an all-in-one product that targets a several problems at once like dullness, redness, or breakouts, snail mucin is most definitely for you. Even if it's a bit creepy to think about…
All products featured are independently selected by our editors. Things you buy through our links may earn us a commission.