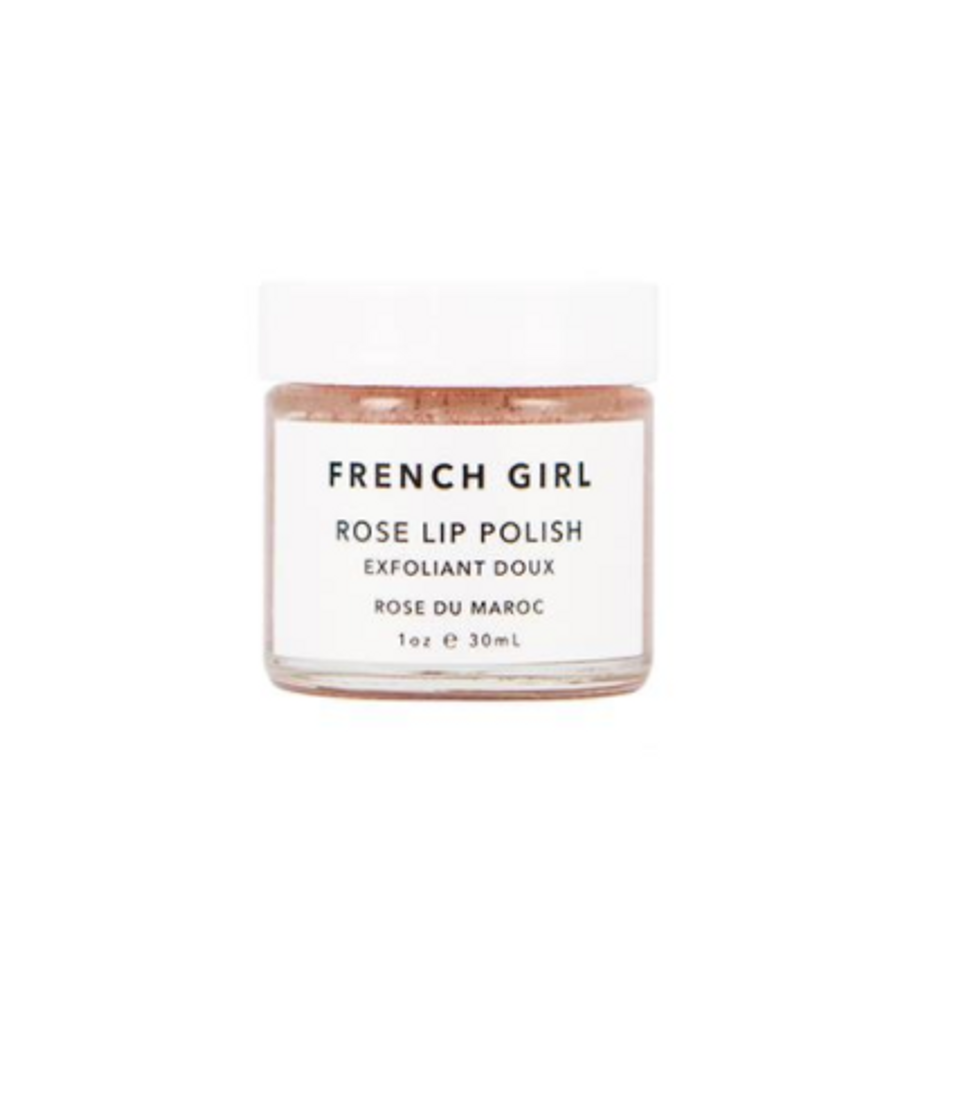 This French Girl lip scrub will save your life (and your lips) this winter
The organic beauty brand has delivered yet another staple
"There is a little je ne sais quoi in all of us. Perhaps a petit chocolate for breakfast, an impromptu dance session à la Anna Karina, or an evening soak in the tub paired with a glass of rosé."
One of our favorite discoveries this year has to be French Girl Organics. This luxurious beauty brand prides itself on being vegan, cruelty-free, and inspired by France but made in the good old U.S.A. It was founded by Kristeen Griffin-Grimes, who has committed to offering products that are organic and made with sensible ingredients (read: none of those chemicals that are usually found in most brands). It all started with her book, French Girl Knits, that provided an opportunity to tour around France finding inspiration for a beauty line that launched on Etsy in 2010. Since then, the brand has only grown it's extensive line of products, each one better than the one before.
Our staple this time? The French Girl Lip Scrub. As stated by Anthropologie, "This gentle lip treatment employs sugar to exfoliate dry, chapped lips and conditions with smoothing and soothing shea butter and plant oils. Like all French Girl offerings, it is free of sulfates, parabens, synthetic preservatives, petroleum, silicone, phthalates and fragrance oils, and is 90-100% certified organic." It includes one super-important ingredient that a lot of brands ignore: coconut oil. This scrub is a life-saver for those cold winter nights where your lips feel chapped, flaky, and especially dry. How do you use it, you ask? Simple: you massage a pea-sized amount into your lips, then rinse, followed by a lip balm of your choosing (my favorite? Glossier's Balm Dot Com can't be beat, if you ask me).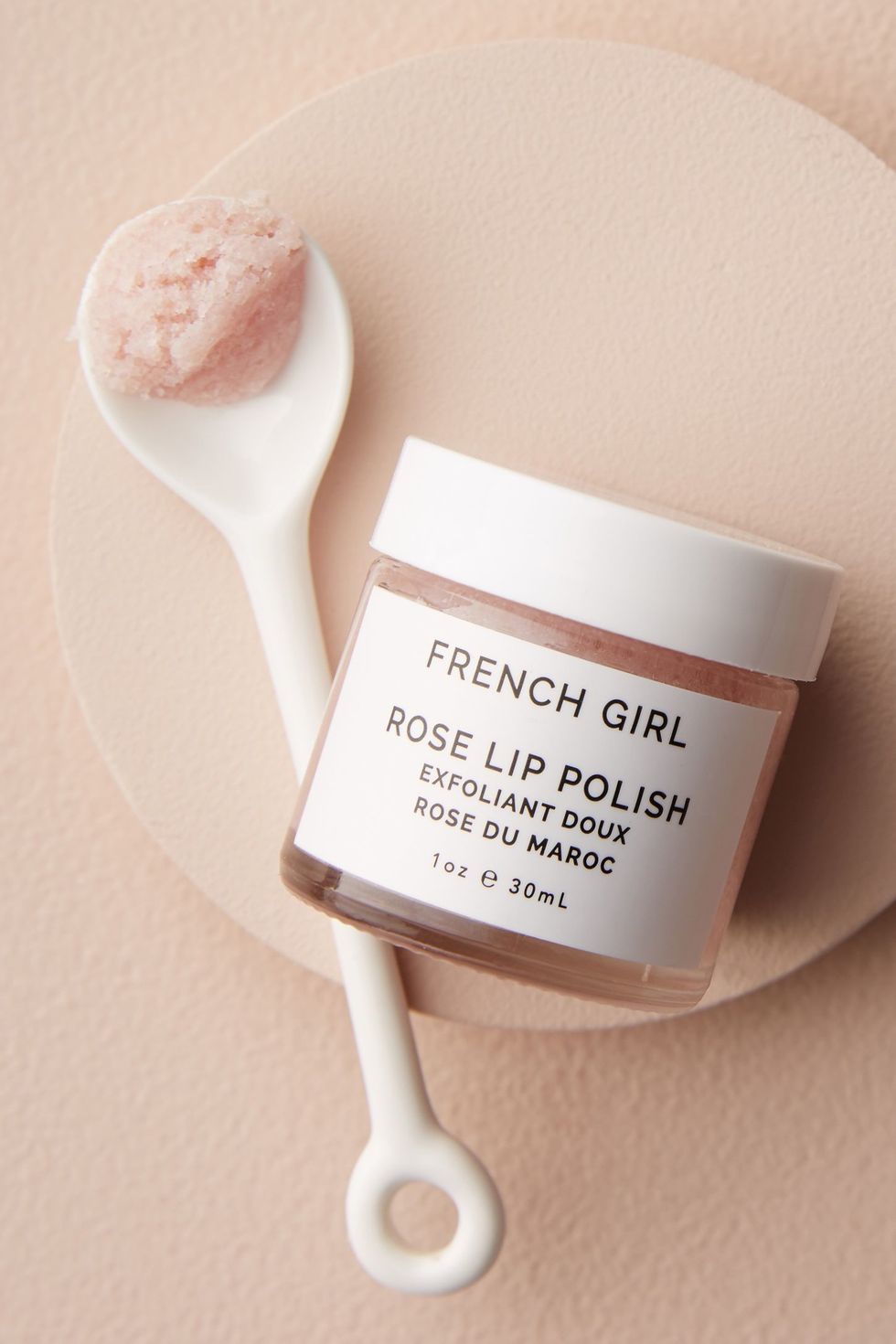 Not only is it a beauty staple, but it's for a good cause, too. If you buy the French Girl Lip Scrub, they promise to dedicate a portion of their proceeds to ongoing charitable efforts: "A portion of proceeds from all Rose Lip Polish sold on our website will be donated to United For Puerto Rico which provides aid and support to those affected in Puerto Rico by Hurricane Irma and Hurricane Maria." If you're looking for a Christmas gift, or even a Friday pick-me-up for yourself, you can rest well knowing that your money is going to a good place.
Marianne, who gave this product five (!!!) stars on French Girl, says it best: "I've tried many and now I can rest, knowing that I've used the very best out there. It phenomenally exfoliates your lips, but also leaves them feeling completely moisturizer. I've found that the longer I use it, the better the results. Lip color stays on longer, my lips feel smoother and no longer feel dry and chapped. Everyone needs this in their skin-care regimen." Now that I've found this lip scrub, it's a hard one to beat. Everyone who uses it just once swears by it forever. What are you waiting for? Smooth, kissable lips await.

French Girl Lip Scrub can be purchased here.