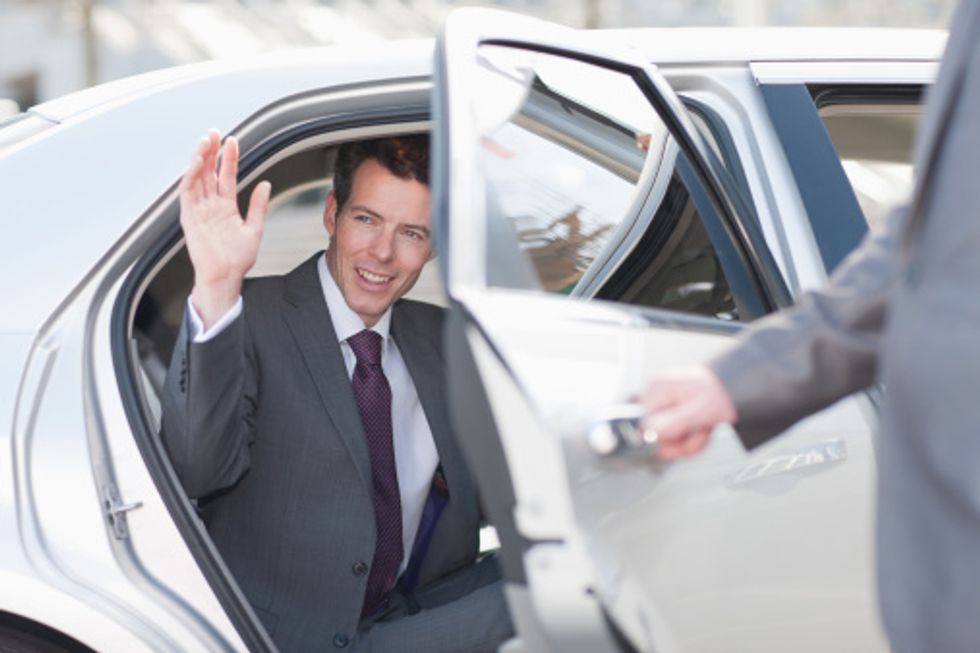 Ride in Style With the Best Door-to-Door Car Service
When it comes to business travel, convenience and consistency is key. You'll need a reliable car service that will pick you up on time, wherever your heart desires. Taxis and shared ride apps may be convenient, but they lack a cover of professionalism. You never know what you're going to get -- stained seats, malfunctioning seat belts, a driver who's blasting obnoxious music or talking on the phone while driving. All of this comes along with the territory. So we're here to reveal the best door-to-door car service for all of your travel needs.
GroundLink is an all-around excellent service. Our favorite feature is its on-time guarantee. If they don't show up on time, they'll give you your next ride for free, up to $75. All you have to do is log on to their site, type in your pickup and drop-off information, select the type of car you'd like, and check out. You can book rides in advance on the web, over the phone, or on their easy-to-use app.
How about the price? Unlike a lot of cab services who don't factor in tax, tip, and a whole host of invisible charges, GroundLink gives you full transparency before you book. You can choose from an economy, luxury, VIP, Mercedes, or SUV vehicle, which range in price from $55 to $115 for a standard trip from JFK to Midtown, for example. You'll also be emailed an e-receipt at the end of your ride.
Because everything is automated online, you can track your car in real time and receive text messages when your car is on its way. GroundLink is also not limited to the United States -- feel free to use GroundLink on your most exotic transcontinental vacations. It's available in 110 countries.
With GroundLink, you'll be able to take a load off after a long day of traveling. That's what we call service.