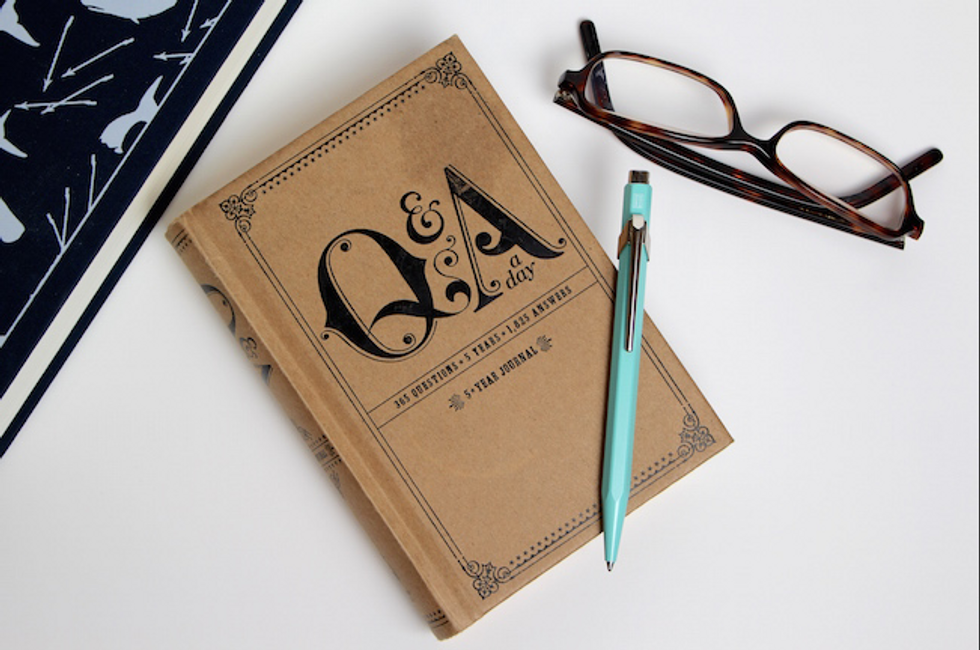 Making some memories? You need this Q&A-A-Day Journal
365 questions. 5 years. 1,825 answers.
Memories are an important part of our lives. We spend a lifetime taking photographs to capture small moments, ones that we eventually frame and point to as we tell our kids about it. Everyone wants to see some evolution of themselves within these moments - proof that they've only grown since then. It can be hard to see it that way. However, this Q&A-A-Day Five Year Journal by Potter Style is one that changes the game,
This journal spans over five years (not numbered, so it can begin or leave off at any given year), asking you profound questions that you will eventually have different answers to the more you grow. Questions like "what's the craziest thing you did for love?" and "on a scale of one to ten, how happy are you?" are some of the tougher ones that will make you look back and reflect. Your answers over this time span are the ultimate truth-teller. It's interesting, and quite profound, to see yourself growing up right before your eyes.
As Potter Style states on Amazon, "The Q&A a Day Journal shows you what was going through your head each day—for five years of your life. Simply turn to today's date, answer the question at the top of the page, and when you finish the journal, start over. As you return to the daily questions again over the years, you'll notice how your answers change, or don't! With questions that are sometimes provocative ("On a scale of one to ten, how happy are you?"), occasionally quirky ("What can you smell right now?"), and inevitably interesting ("If you could travel anywhere tomorrow, where would you go?"), this classically designed journal—embellished with beautiful details—is the perfect gift for anyone embarking on a new phase of life."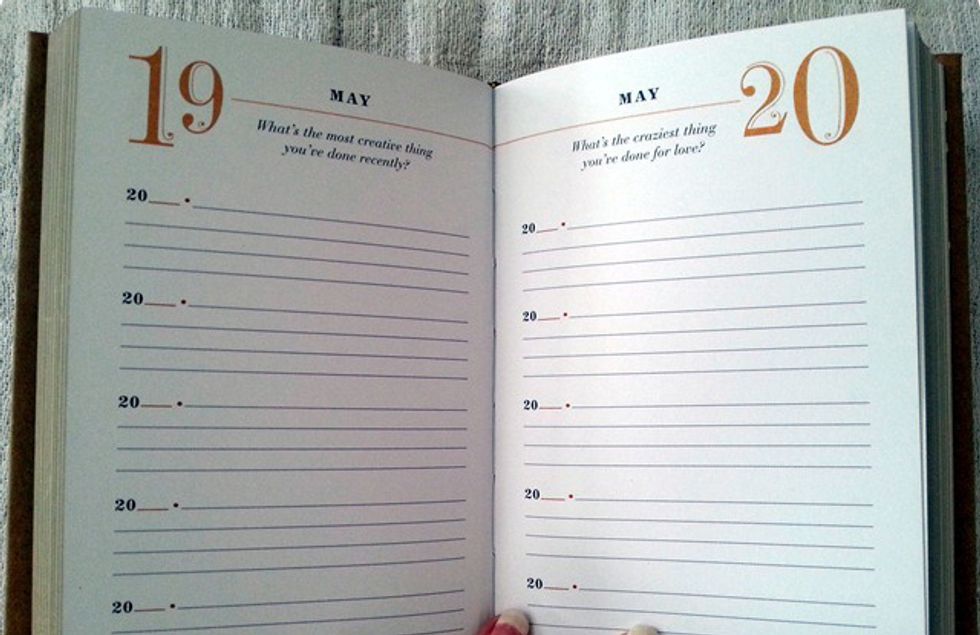 As a writer, I often find myself having trouble with writer's block. I've tried multiple people's advice to combat it - making lists of words, free-flowing prose - and still find myself getting stuck. However, once I started getting into the habit of answering a question from this journal every day, it made it that much harder for writer's block to get in the way of me and my creativity.
As Sara wrote on Amazon in a verified review, "This journal is awesome! I've been solidly using it for about a month now. The pages are really good quality. I use a variety of different pens - because I have a pen obsession and like to mix it up - and none of them bleed through. The questions range from lighthearted (are you wearing socks right now?) to more serious (what are you afraid of losing?), and the limited number of lines force you to be concise. It's good practice, because I tend to ramble. I'd give it 10 stars if I could. If you're looking for a fun way to see how you change throughout the years, or are bored, or just starting to get into journaling, this is for you!"
The Q&A-A-Day Journal can be purchased via Amazon.