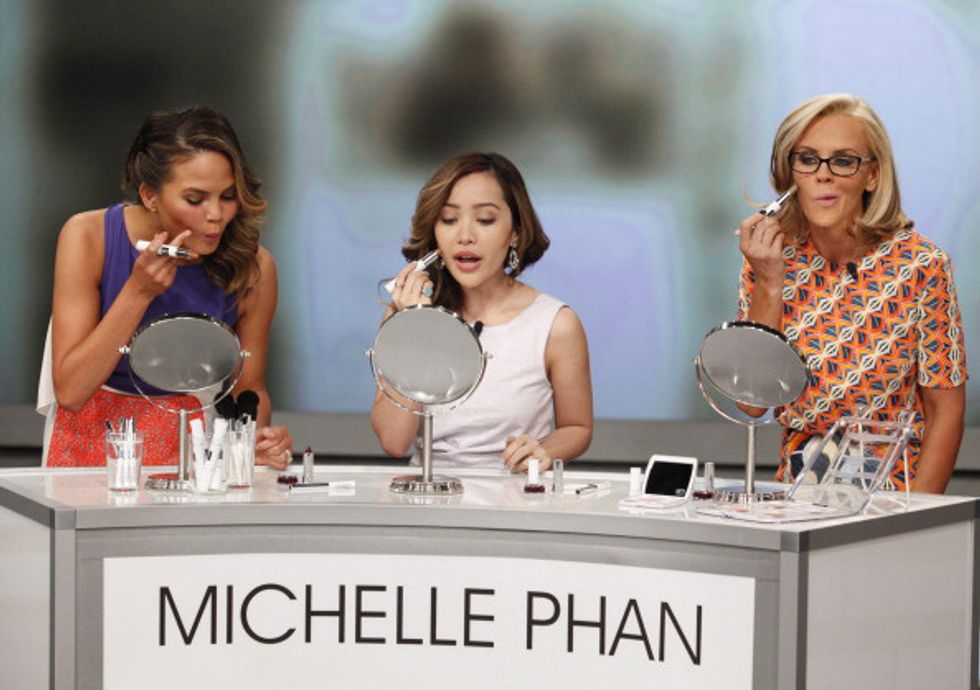 6 amazing makeup products from YouTube beauty gurus
Support your favorite makeup guru and their brand
Looking to try some new makeup products? Want to support your favorite YouTube creators? Well, look no further — I've compiled my list of favorite products from beauty gurus across the platform and their partnerships.
By buying makeup from these creators, you're also simultaneously supporting the "little guy" and legitimizing YouTube as a serious media platform. Maybe someday, someone with a dream of their own can follow in their footsteps.
Chloe Morello x Ciate
Among the handful of beauty gurus I watch, Chloe Morello takes the top of the list — as of now, of course. Not only is she super personable and beautiful, but she also makes magic with her makeup.
Her recent collaboration with Ciate London gave birth to the Pretty, Fun, Fearless Palette which featured basic nudes to deep jewel tones. Its initial release came as part of a set, but now you can get the stand alone palette on their website for $42.
Jaclyn Hill x Morphe
Jaclyn Hill is another amazing beauty guru who recently did a YouTube video with the one and only, Kim Kardashian. Jaclyn is a bit of a conversationalist — if you like talkative tutorials, she's the one for you!

In addition, her Morphe eyeshadow palette is currently sold out on their website. With 35 colors that only costs $38, the palette boasts unique shades that come in both matte and shimmer.
Michelle Phan Em Cosmetics
Michelle Phan was the first makeup guru I laid eyes on. I was with her from Lady Gaga days all the way up through her transformation into a businesswoman. She's gone through quite a lot and has taken various breaks from YouTube, but her creations are spectacular.

Unlike the other partnerships, Michelle Phan actually created Em Cosmetics. The brand has a minimalistic design and is made for both experts and beginners. If you like Em, you should also check out her Ipsy beauty subscription service that's been reviewed here.
Carli Bybel x BH Cosmetics
Glam it up with Carli Bybel — she's all lips and lashes. Whenever I'm looking forward to a full coverage or special event look, I hop over to Carli's page.

In her BH Cosmetics Carli Bybel Deluxe Edition Palette, you can find 21 shades of eyeshadows and highlighters in warm, golden tones. The product — which goes for $22.50 — is also vegan, cruelty free and gluten free.
NikkieTutorials x Ofra
In my opinion, NikkieTutorials is most famous for her challenge videos including the "Full Face Using Only Highlighters." She has a bright and peppy personality along with being able to manipulate makeup perfectly.

Her collab with Ofra features a highlighter trio and a liquid lipstick trio. The highlighters include white, nude and copper shades while the lipsticks include nude, brown and coral shades. The whole set costs $79, but you can also buy the products separately.
itsjudytime x Pixi
Along with being a makeup guru, Judy also makes fashion and hair videos and has a beautiful family that you can watch on her vlog channel.

With
Pixi
's help, she's created the itseyetime eyeshadow palette and the itsliptime lip palette. Each palette has 12 shades for $24 and ranges from light to darker colors.