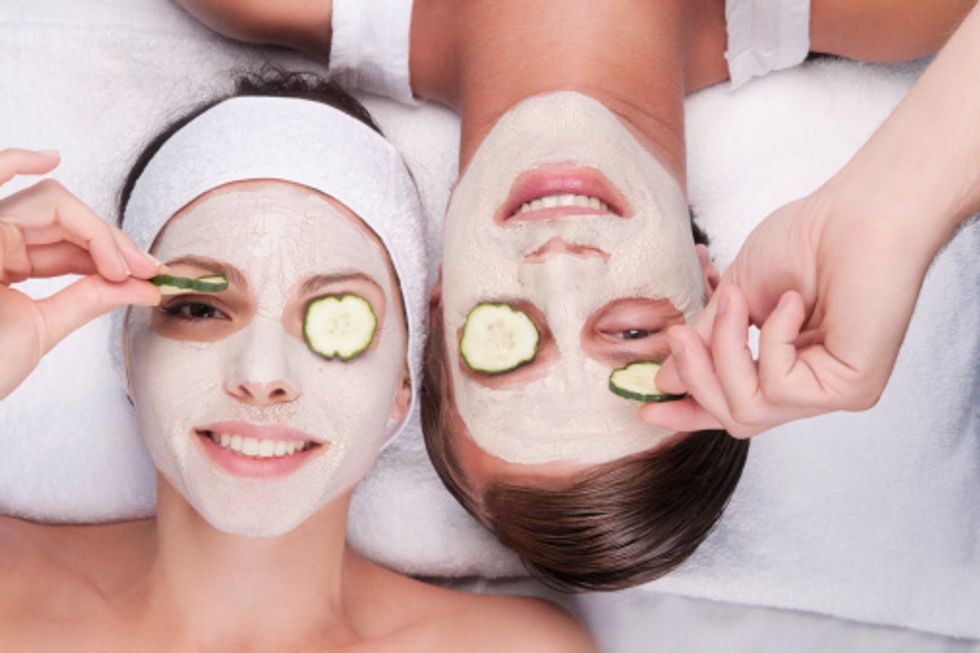 Six weird (but cool) face masks to rejuvenate your skin for the fall
Who said self care had to be boring?
Self-care has recently had a resurgence — with face masks! Ever since Korean beauty became a thing, beauty fanatics have been on the lookout for interesting — and effective — skin care and makeup products.
And since fall is on the way (hopefully!), your skin is about to take quite the beating. Strong winds, dry air and cold weather will make your face and body look duller and drier than my morning chemistry classes.
But don't let fall get you down — fight the cold weather and take care of your skin with these six innovative face masks.
Elizavecca Milky Piggy Carbonated Bubble Clay Mask
Made in South Korea, this bubble mask specifically targets blackheads and detoxifies your skin. It contains carbonated water, mud, green tea, pomegranate and charcoal powder extract that'll remove dirt and tighten your pores.

Apply the mask evenly on dry skin and wash off when bubbles form after about five minutes. Gently massage the bubbles in and rinse. Yes, you'll look like a bubble monster for a couple minutes but that's part of the fun!
Boscia Luminizing Black Mask
This peel-off mask will detoxify and tighten your pores, brighten your skin and correct your texture. It contains Boscia's botanical blend — a concoction of jojoba leaf and willowherb — which will prevent environmental damage and calm your skin.

Apply a thick layer on dry skin — AVOID any area with excessive hair because the mask will peel it off. Wait about 25 minutes or until the mask has no wet spots. Peel the mask off, leading from the outer edges and reveal soft, clean skin underneath!
SKINFOOD Collagen Lip Mask
Many people don't know this but your lips need nourishment too! SKINFOOD's Pomegranate Collagen Lip Mask is only $4 on Soko Glam and make your lips moisturized and buttery soft. Brownie points for smelling good too.

Apply the lip mask and leave it for 15 minutes. After you peel it off, tap in the remaining serum and apply lip balm if you feel like you need it. I like to put a layer of shea butter or coconut oil on and leave it overnight for extra intensity.
Lancer Younger Revealing Mask
This magnetic mask is amazing for its anti-aging benefits and moisturizing effects — along with being super fun to use. Yes, it is on the pricier side, but trust me, it's worth the splurge.

Apply a thin layer to clean, dry skin. Leave the mask on for up to ten minutes — it's not meant to dry! Use the hover removal tool to remove the mask without any contact. After you get the mask off, pat in any residual product.
Charlotte Tilbury Dry Sheet Mask
This sheet mask goes on dry — no messy application or bacterial build up. It's infused with active ingredients and can be worn up to three times. The mask will instantly leave you with a more hydrated, brighter and lifted face.

Lay the mask on your dry skin and fasten the ear loops behind your ears. Massage the mask for a couple of minutes to active and leave on for 15 minutes. After you remove, pat in the residue and put the mask back for another use!
Beauty Juicer Gel Masks
This mask is a bit on the DIY side — it's a juicer that combines collagen tablets with real fruits and vegetables to make you an all-natural face mask.

First, make your juice by adding fruits and veggies to the hopper. Then, pour the juice and some other liquid into the box — you can use water, wine or milk. Add the bioactive collagen tablet and make your gel mask!
---