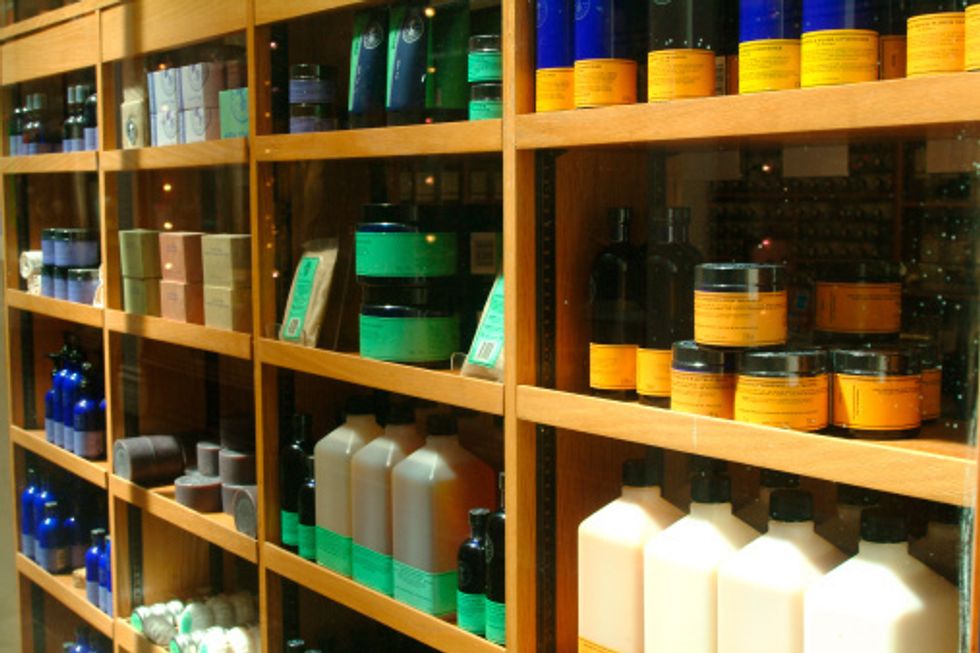 Seven products for dry skin you need before winter comes
This season's going to be a cold one and you'll need all the defense you can get
We've had a pretty mild season so far — it was hot until the start of November. However, this means that this winter's going to be pretty brutal. And if you already have dry skin like me, it's about to get a whole lot drier.
But that's where product comes in — thank God for science because without it I wouldn't be able to carry my glowing complexion into December. I have tested so many brands from drugstore to high end and so many different methods that I think I've tried them all.
However for my routine, I've narrowed it down to seven Holy Grail products that I've been counting on ever since the temperature dropped below 40 degrees — if you're having trouble with your skin, take a shot with these suckers.
Glossier Milky Jelly Cleanser
Still on top as millenials' favorite skin care and makeup brand, Glossier also rules my heart with their Milky Jelly Cleanser. While it definitely moisturizes your skin, this face wash erases literally 100% of your makeup — even glitter and mascara.

I usually have the problem of my skin feeling very dry and "tight" after cleansing, but never with this face wash. Apparently, they blend five skin conditioners along with cleaning agents found in contact solution to make the cleanser — it might be weird, but it works.
Mario Badescu Facial Spray with Aloe, Herbs and Rosewater
Mario Badescu's facial spray has been all over my Twitter and Instagram feeds — I was super hesitant to try it because I thought it was all hype. Turns out, the hype is pretty real — spray this in the morning to keep your skin looking glowy throughout the day.

You can literally spray this anytime you need a pick-me-up unlike most tonics. You can even use this when you apply foundation or concealer — although I prefer to blend mine with oils.
First Aid Beauty Ultra Repair Cream
First Aid's intense hydration cream is my go-to for the winter — not only is it super long-lasting, but it also helps sensitive skin and prevents wrinkles. In my opinion, you can never be too young to use anti-aging products.

Made with oatmeal and shea butter, a tiny dollop of this cream is good throughout the day — it's not greasy or heavy so you'll be completely comfortable in your own skin.
Milk Matcha Toner
Unlike other toners, Milk made a solid stick full of kombucha, witch hazel and matcha that detoxifies and purifies. This toner is cruelty-, gluten-, soy-, silicone- and talc- free giving you that organic vegan goodness.

Because it's in solid form, the toner is less likely to dry out your skin like traditional liquid ones. Also, there's no alcohol in the product — the main ingredient that tends to suck all the moisture from your face.
It's a bit sticky at first, but after a while you get used to it — and see results pretty quickly.
Drunk Elephant Virgin Marula Luxury Facial Oil
Drunk Elephant is my hands-down most favorite skincare brand ever — I literally swear by this facial oil. I always tell people that you have to layer your oils and serums to get the glowing effect you want.

Drunk Elephant bombarded this product with antioxidants and Virgin Marula Oil that moisturize and rejuvenate your face — it's like rehab for your skin. Put this on under your moisturizer at night and you'll wake up with skin as soft as a baby's bottom.
Burt's Bees Intense Hydration Night Cream
Honestly, I trust Burt's Bees more than most high-end brands — not only are they organic, but they're super cheap too. Their night cream from the Intense Hydration line is especially thick — perfect for winter.

The main ingredient in this cream is Clary Sage — this plant survives in the Mediterranean due to its immense abilities to trap moisture, which it also theoretically does for your skin. Layer this over any serums and oils before you sleep and let it work its magic.
RE:P Bio Fresh Mask with Real Calming Herb
Not many people know about this face mask — it's made by company RE:P with clay, chamomile and fresh herbs that calm irritated skin, exfoliate dead cells and moisturize dry patches.

The mask is a bit lumpy at first, but it feels so nice on your face — I wanted to go cut up some cucumbers for my eyes because it just had that vibe. After you wash it off, you'll notice how smooth and supple your skin is.
These seven products are my go-to items for my current winter skincare routine — but perhaps you already have yours. The best method to test out new products is to swap single items at a time so you notice any differences. So try each of these seven out and watch your skin transform this winter.