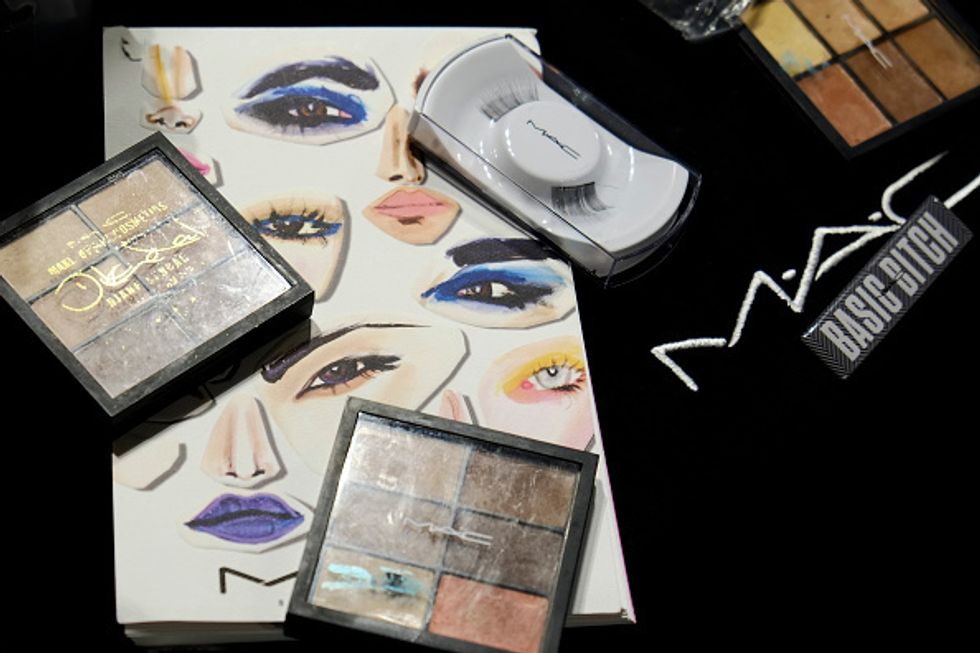 Seven must-have makeup palettes for the fall
Change colors with the leaves — bring on the shimmery bronzes and warm browns
Throw on your oversized sweater, make a cup of tea and cuddle up with your favorite book — because it's fall everyone. Even though we've had a heat wave for the past two months, the temperature is starting to drop — albeit, slowly.
But you know what else changes with our wardrobe? Our makeup! During autumn, we tend to swap bright, colorful shadows for more muted, sophisticated browns and neutrals. Ultra highlighted cheekbones and dewy skin move over for matte foundations and liquid lipsticks.
If you don't know where to start in this transition, here are seven makeup palettes you should have ready for fall.
1. Huda Beauty Desert Dusk Eyeshadow Palette
This dynamic eyeshadow palette features 18 shades ranging from matte to pearl to duochrome toppers. There's even one pure glitter texture for when you're feeling extra festive. The palette literally looks like a color sampling of autumn leaves.

My favorite colors are "Musk," "Celestial" and "Cosmo." "Musk" is the perfect transition shade while the other two colors work amazingly together on the lid. "Celestial" can also double as a highlight for darker skin tones.
2. Anastasia Beverly Hills Subculture Eye Shadow Palette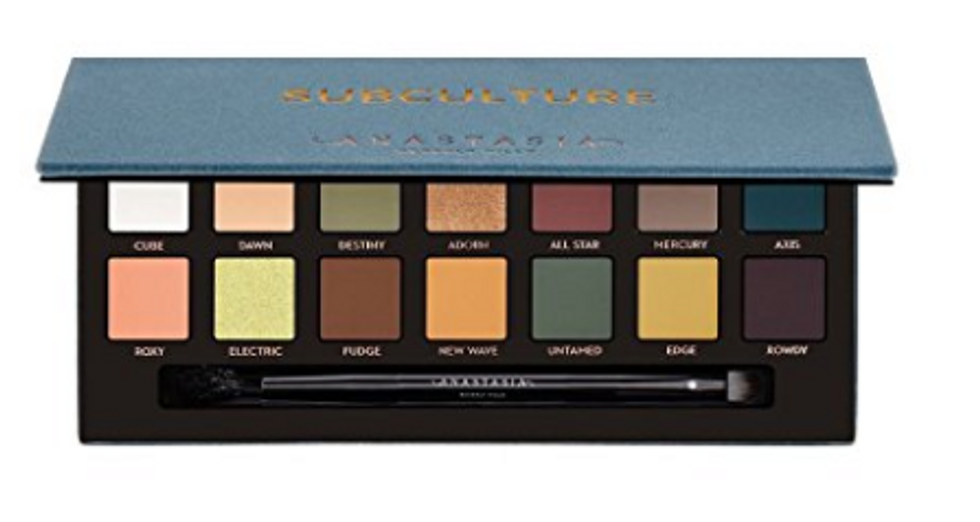 Subculture is the wonderfully grungy and edgy sister to Modern Renaissance. Full of jewel tones and unusual shades, these 14 colors are mainly matte with a couple metallic and duochrome shades in between.

My favorite shades are "Adorn" and "Axis" — pairing these two together creates a gorgeous contrast of gold and blue-green.
3. M.A.C. Basic Bitch Palette
MAC's Basic Bitch Palette pushes out your inner bad girl — it consists of seriously smoky colors to focus on bringing seduction to your eyes. The palette also includes a highlighter to get that perfect selfie glow.

Layer "Tattle-Tale" on top of "Sly Girl" to obtain a subtle, cool-toned autumn smokey eye. This look would also be extra striking on top of brown or green eyes.
4. Tarte Dream Big Eyeshadow Palette
Designed to look like a journal, Dream Big has all of your ambitious makeup needs. This palette focuses on warmer reds, purples and pinks — all named after motivational quotes. It's also super small and portable — perfect for the everyday go-getter.

Although Christmas isn't here yet, "Go For It" and "You Can" would be the perfect combination for a holiday eye look. With such deep and pigmented colors, you're sure to be the best-looking one there.
5. Too Faced Just Peachy Velvet Matte Eyeshadow Palette
Let out your inner southern belle with Too Faced's Just Peachy palette — these 12 shades are beyond creamy and blend like a dream. However, they are only available in mattes — go over to Sweet Peach if you're craving some metallics.

My favorites are "Peach Tea" and "Fresh-Picked" — they're the perfect transition shades to add to your collection.
6. Maybelline 24K Nudes Eyeshadow Palette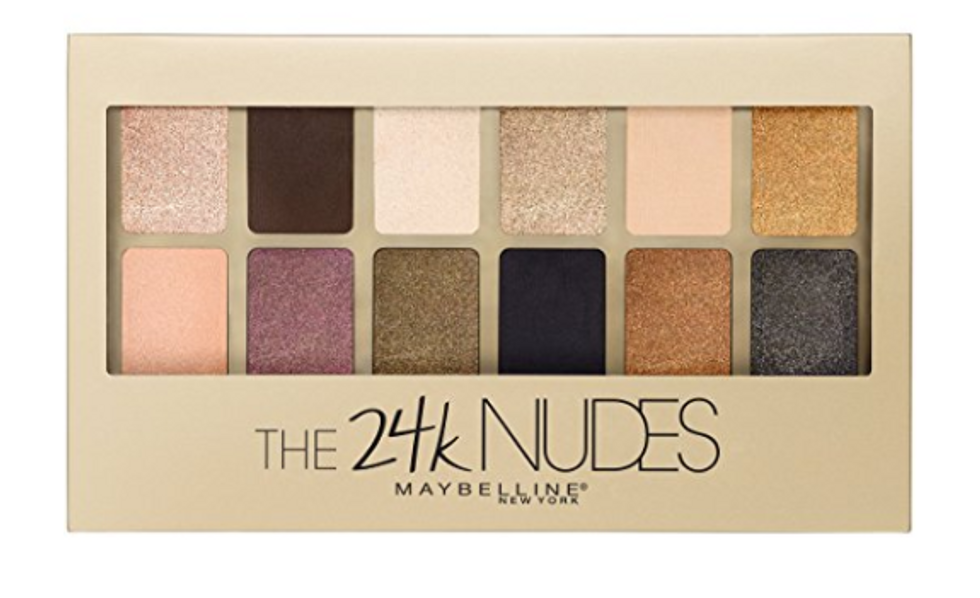 Even though Maybelline is a drugstore brand, the shades in this palette are high-end. 24K Nudes consists mainly of shimmering metallics and muted nudes. These 12 super pigmented colors also look amazing on all skin tones.

My favorite shade is the shimmery black color on the bottom right — it would make an amazing extreme cat eye for a night out.
7. Pat McGrath Labs Mothership III Eye Palette
Out of all these palettes, the Mothership III: Subversive is probably the most bold and vibrant. With ten unique colors, ranging from mattes to metallics, you'll need a while before going through all the different looks you can do.

My favorite shade is "Gigabyte" — it literally looks like liquid gold on your eyelids. Pair that with "Skinshow Fever" as a highlight and you're all set.
---