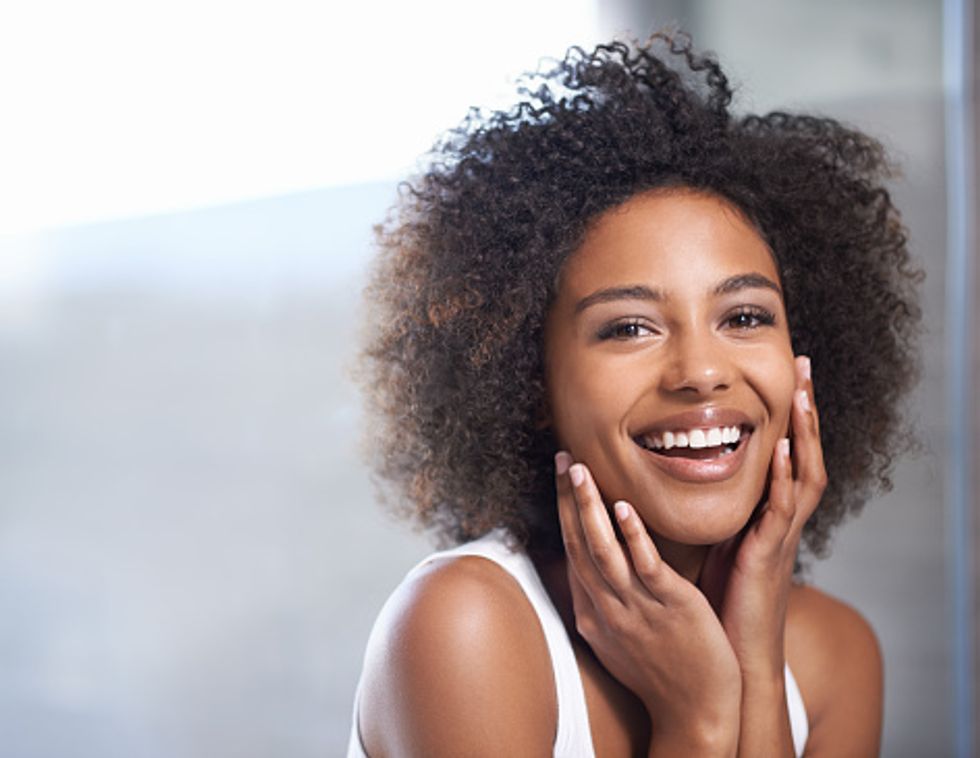 I was attacked by mosquitos, this skincare product saved me...
Ok, maybe I'm being a little dramatic, but mosquitos LOVE me. I was meeting up with a friend and the weather was surprisingly mild for a hot New York City summer, so we decided to skip happy hour and opt for a catch up session in the park by my house. Without noticing it, in the moment, while I was walking home I felt it: first one, then many itchy spots along my legs. I was loaded with mosquito bites. I felt like a tween in Florida again who wouldn't listen when her mom told her not to itch. Panicked, because I had a big dinner coming up and the last thing I needed was to have bug bites all over my legs for that; however, right in my mailbox was my savior: Better than Nude products.
I had forgotten I'd ordered them and like a good omen, they came just in time. The packaging is totally no-frills, but I kind of like that. The story behind the company is even better. The company was founded by Latinex college student Victoria Rodriguez. Victoria had always made her own skin products, but realized during college that she could make a profit if she sold them. Her dream was to use this business to pay off her student loans. Her products are 100% home made and all-natural. They are cruelty-free and Victoria only uses the best ingredients for her customers. She even has taken on environmental consciousness by making sure that her packaging is 100% from recycled material.
Victoria sent me two products to try. The first, Nubian Goddess was my mosquito bite remedy. The product is a body scrub which was a great exfoliant to mimic the feel of itching without actually doing the damage. The ingredients include raw organic honey, raw cane sugar, himalayan pink salt, eucalyptus essential oil, and peppermint essential oil. The honey made the substance go on smoothly and the cane sugar and salt provided for the exfoliating properties. The eucalyptus oil and peppermint oil were key in relieving my uncomfortable situation. The oils seemed to dull the itch and the tingling soothed my skin. I'm happy to say that now, a few weeks later, my bug bites are all gone and I'm still using Nubian Goddess regularly. It comes in a small glass jar, but a little goes a long way thanks to the unique mixture of honey and oil. I take a nice long bath about every other day now so before bath time, I dry brush with my favorite dry brush from Sephora then use Nubian Goddess all over my skin which feels amazing after getting all of the dead skin cells off. I did try Nubian Goddess on my face and while it did a great job of cleansing my skin of any blemishes and oily spots, I felt that it was a bit harsh around my eyes due to the essential oils. I recommend using it more as a spot treatment than anything else. Another thing to note is that the product separates as Victoria notes on her site, so it's important to stir before use. Nubian Goddess retails for $10.99 and is a must-try in my opinion.
Another great product I tried by Better than Nude was the Sunny Honey face mask. The Sunny Honey face mask is to be applied on dry clean skin so it's best to use after you dry off from a bath or a shower. The honey in combination with the essential oil combo of bergamot, patchouli, and rosemary balances each other out. The oil cuts through the honey making it less sticky and the honey neutralizes the otherwise potent quality of the essential oils. As a result you get a great product that cleanses and revitalizes tired skin but also is gentle and moisturizing. Another notable ingredient in this mask is the lime juice which is a great toner and skin brightener. I noticed my skin feeling softer after about three uses and now I use it about every other day. Sunny Honey retails for $11.99 online.
Better than Nude is sold exclusively online at this store. You can always find updates on new products and old favorites being restocked by following Better than Nude on Instagram and Twitter.