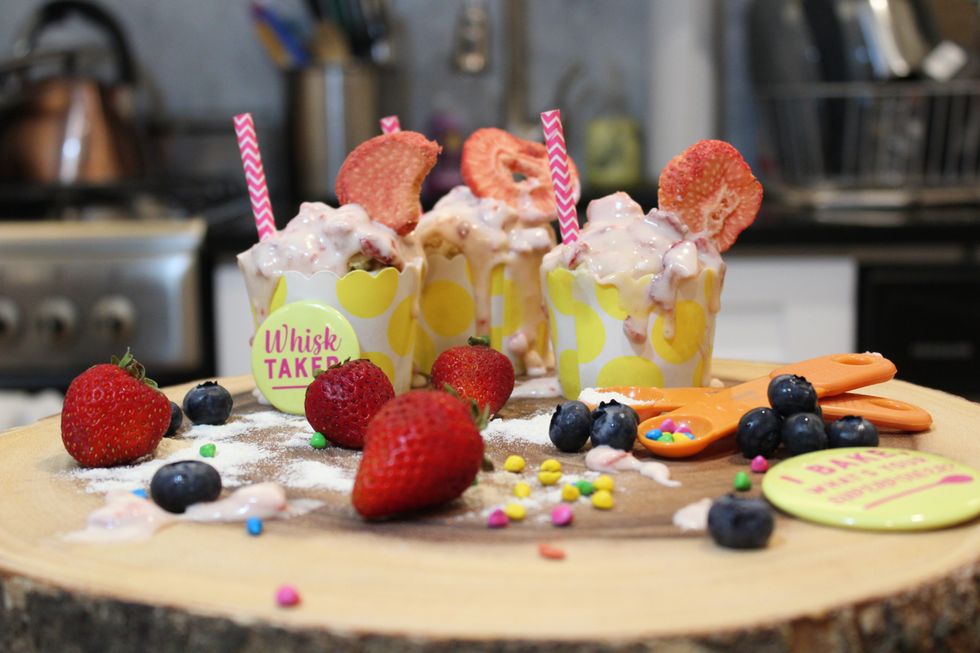 Hang on to summer with FoodStirs!
Summer's never over with FoodStirs at home!
Now that it's August, everyone is freaking out that summer is ending. But it definitely doesn't feel that way in my house - and FoodStirs is definitely the one to thank!
I tried FoodStirs' Strawberry Lemonade Shortcake Kit, and it honestly felt like I captured the essence of summer in my kitchen. This is the second baking kit I've tried from FoodStirs, and once again, I had an amazing experience. They make me feel like a bonafide crafty food blogger and baking expert - insider info: I am neither of those things - but thanks to FoodStirs, you'd never know!
Their kits provide you with all the major components you need, and then some. The box comes with FoodStirs' Organic Shortcake Mix, FoodStirs' Organic Vanilla Frosting Mix, freeze dried strawberries, True Lemon packets, cupcake liners, cocktail straws, and a piping bag! All I needed to provide was butter, milk, and yogurt - EASY.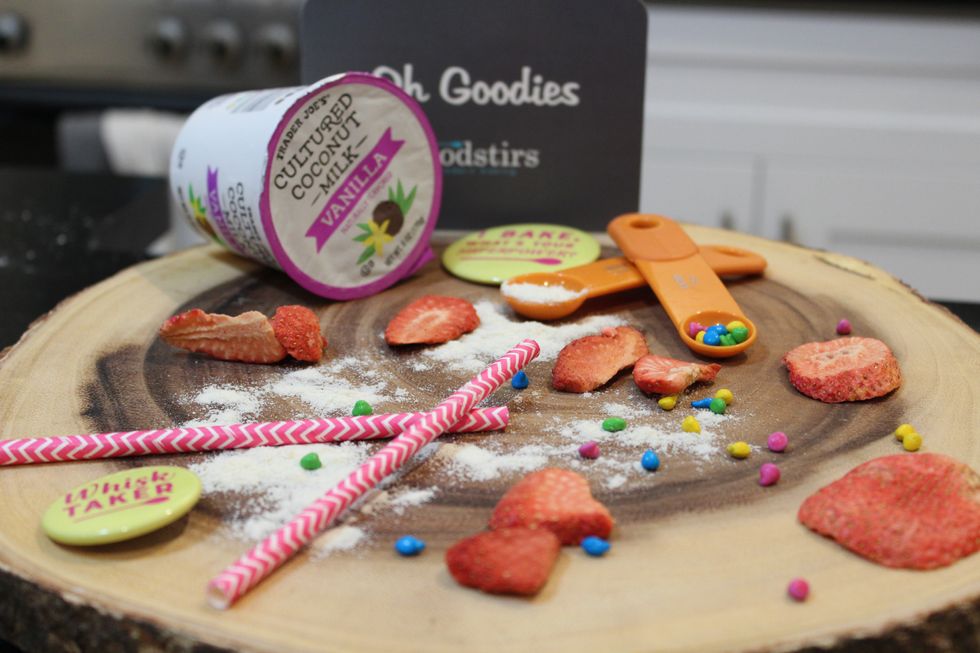 Kayla Barr
Even having used FoodStirs baking kits before, and being an avid user of their cookie mixes, I was a little nervous going into this one wondering if I could pull it off. Turns out my worries were for nothing, the entire process was so quick and easy - and the best part? Clean up was a breeze!
I'll walk you through the process with me. I began with mixing the shortcake, as per the directions. FoodStirs makes it extra easy by providing a recipe card with uncomplicated step-by-step directions complete with pictures to guide you.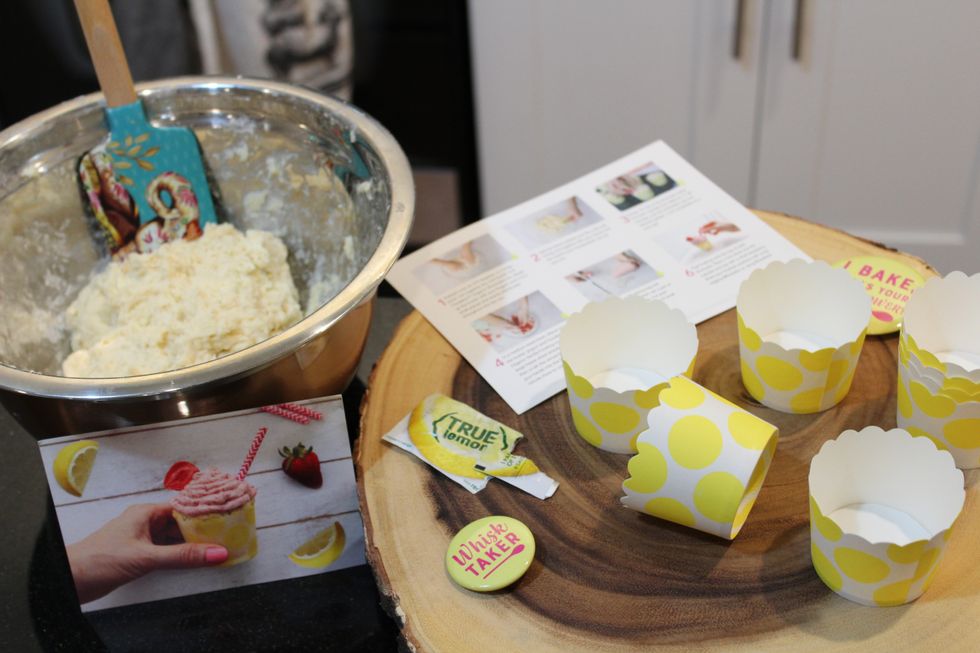 Kayla Barr
For my personal preferences, I used Earth Balance soy-free vegan butter sticks and Trader Joe's Unsweetened Coconut Milk. I added the directed amount of each to the Organic Shortcake Mix as well as the True Lemon packets, and my shortcake batter was good to go!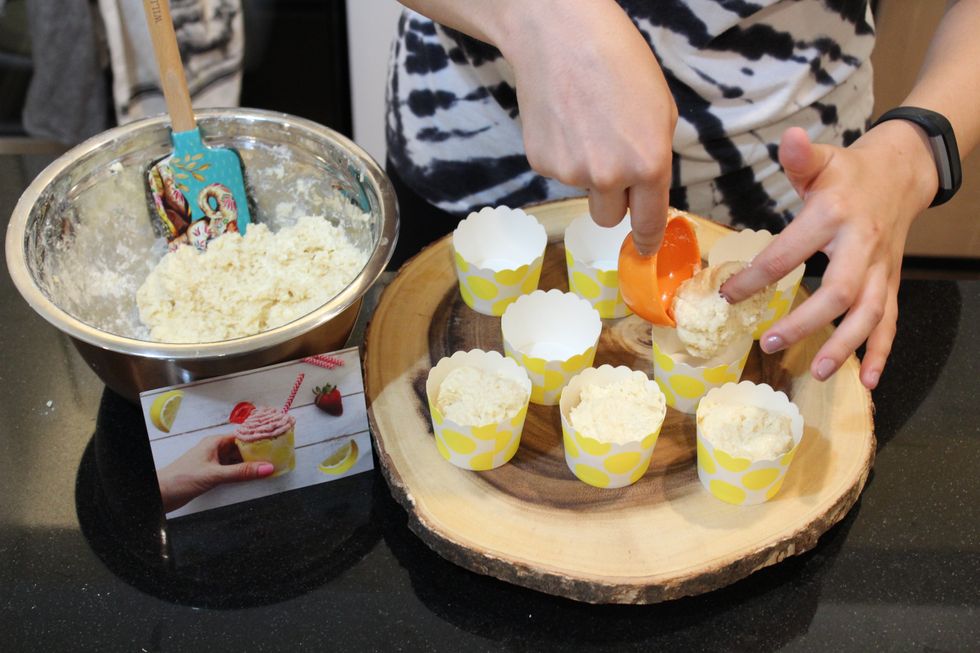 Kayla Barr
After scooping the shortcake into the cupcake liners, I popped them into the oven and put the timer on. While the shortcake was baking, I moved onto the frosting.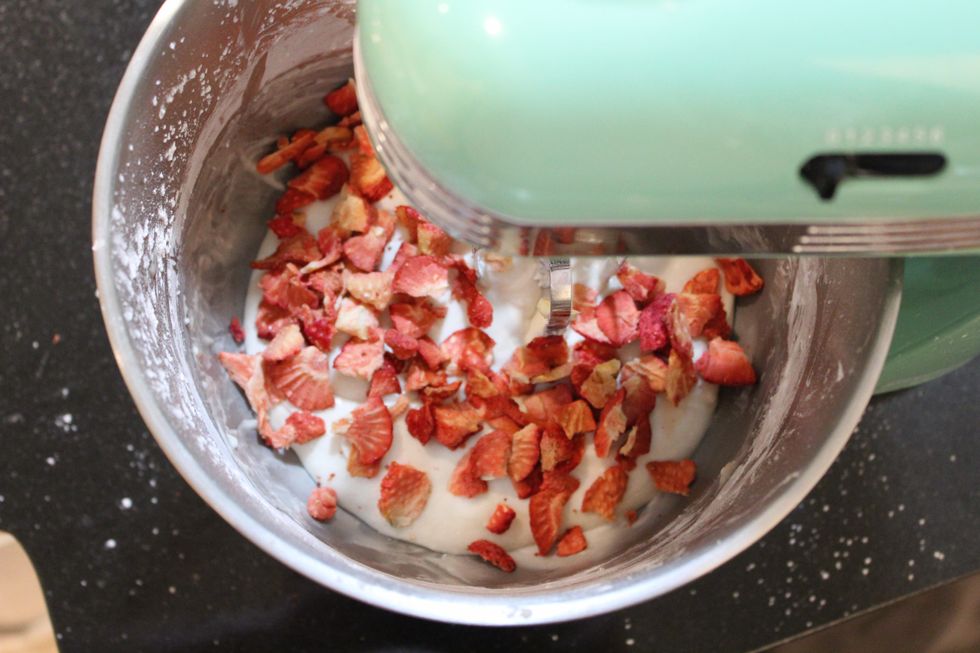 Kayla Barr
I used Trader Joe's Cultured Coconut Vanilla Yogurt in my mix, along with a little more butter and their Organic Vanilla Frosting Mix. I put 8 large pieces of freeze dried strawberries aside for garnish, and crushed the rest and added them into the frosting mix to blend together.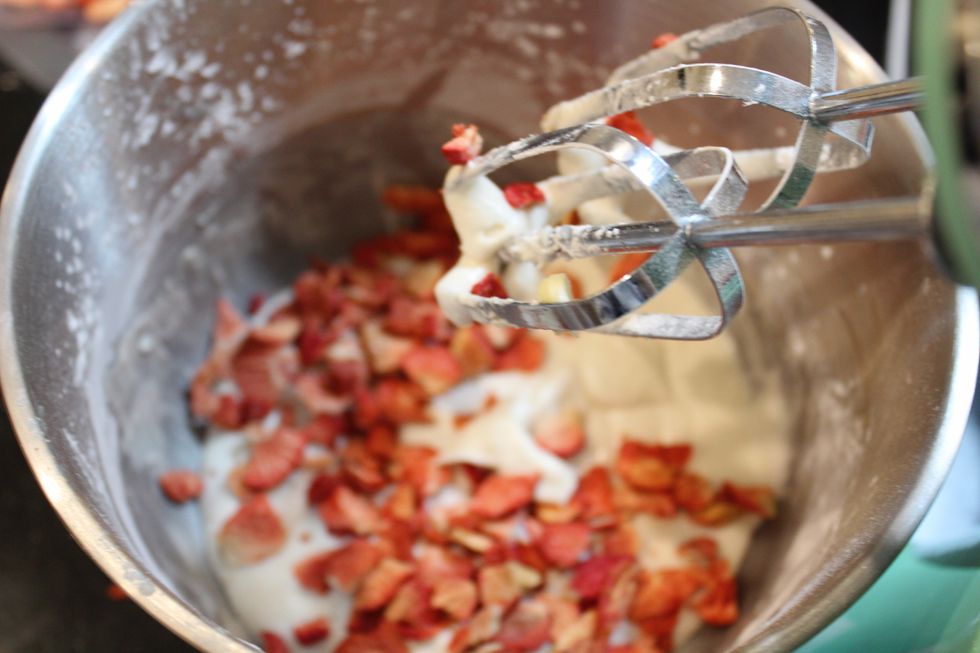 Kayla Barr
When the frosting was properly mixed, I added it into the piping bag, and was just waiting for my shortcake to cool off so that I could frost them! In the meantime, I cut the 4 adorable cocktail straws provided in half, to make 8 for decoration!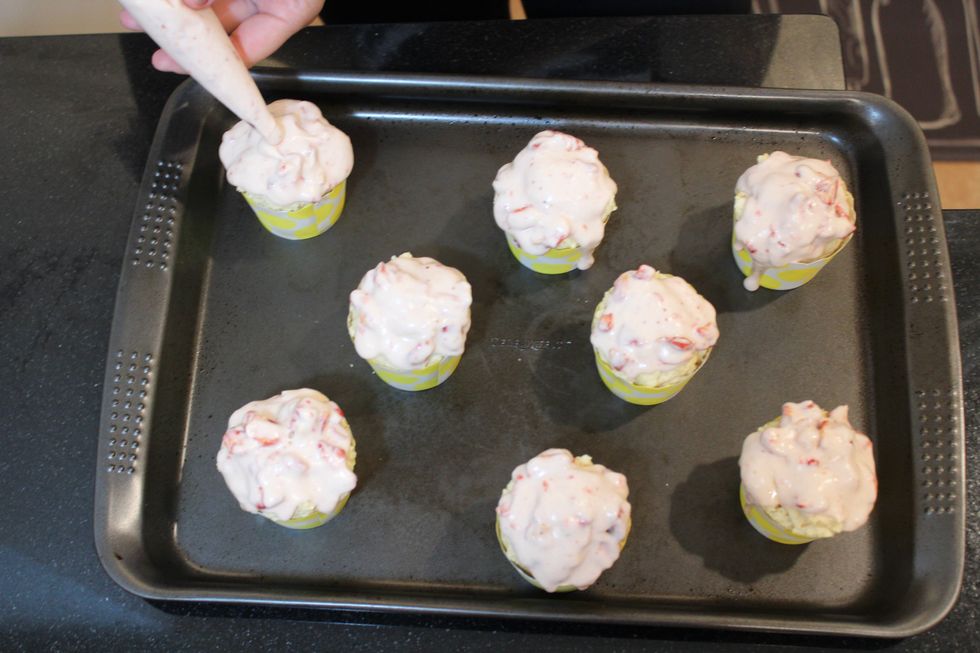 Kayla Barr
Once the shortcake was out of the oven and cooled, I frosted them, and decorated them - and took a bunch of photos because they looked so great and professional, I couldn't believe I had just made them so quickly and easily!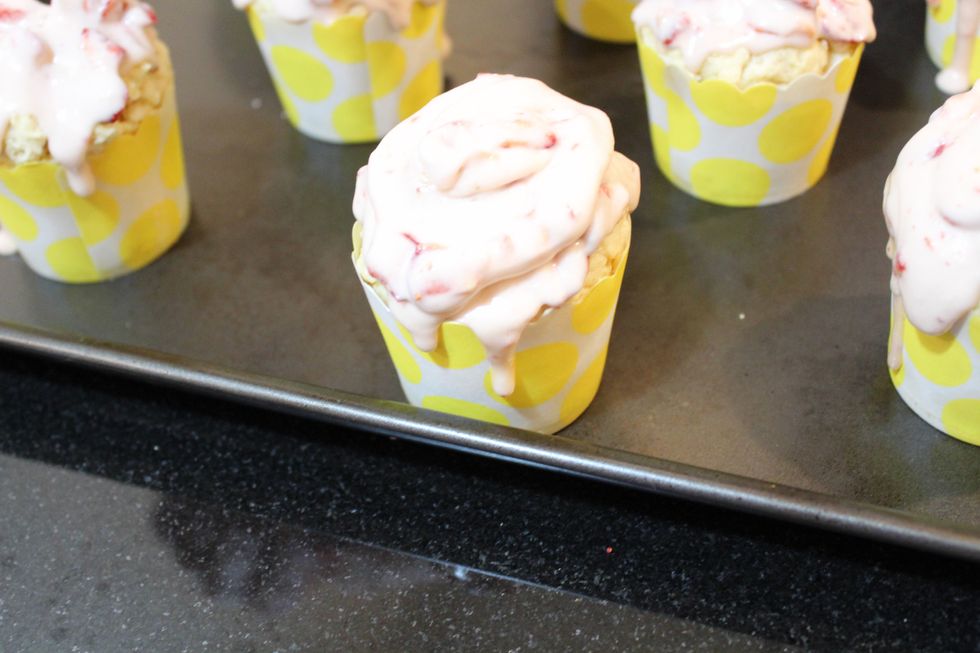 Kayla Barr
Oh, and most importantly, they tasted incredible! My partner and I were raving over each delicious lemony-strawberry bite.
I must say, whether you want to bake for yourself or friends and have some cute, delicious, and chic treats for a get-together; or you want a fun and creative way to spend time in the kitchen with your family and loved ones - FoodStirs is hands down the way to go. They make baking projects easy, fun, and approachable for any skill or experience level!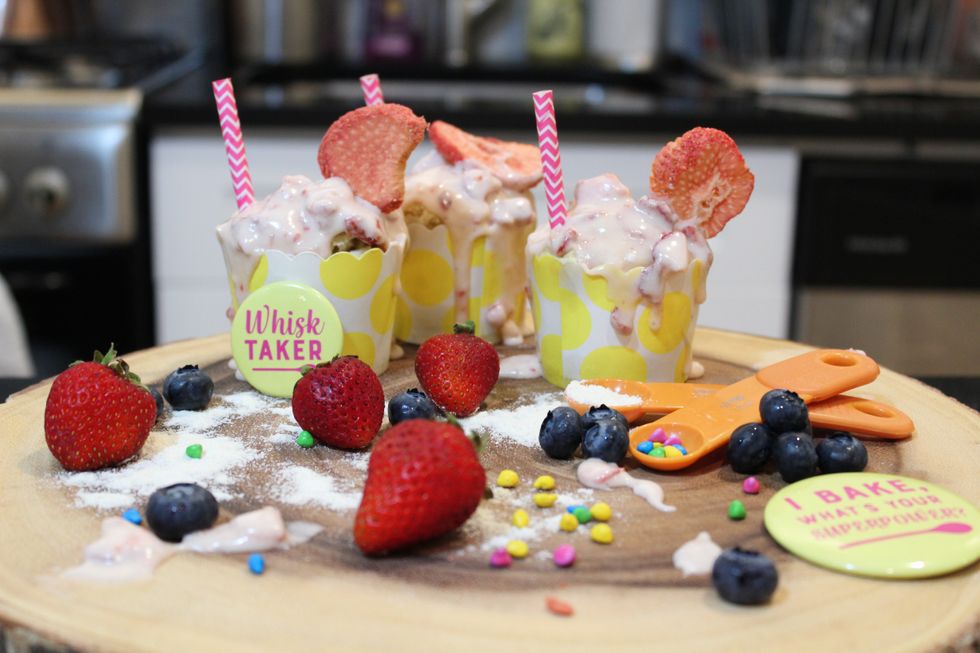 Kayla Barr
I have become such a fan of this company and their products. They provide incredible, clean, fair trade ingredients to your home so that you can bake with a clear conscious and a very happy tummy. I cannot wait to try my next FoodStirs baking adventure and I look forward to all of you joining me in supporting and enjoying their baking kits in your own homes.
Go to
Foodstirs
and check out all their baking kits and products to order yours now! They're also active on social media via Facebook, Instagram, Twitter, and Pinterest: @FoodStirs. Happy baking!