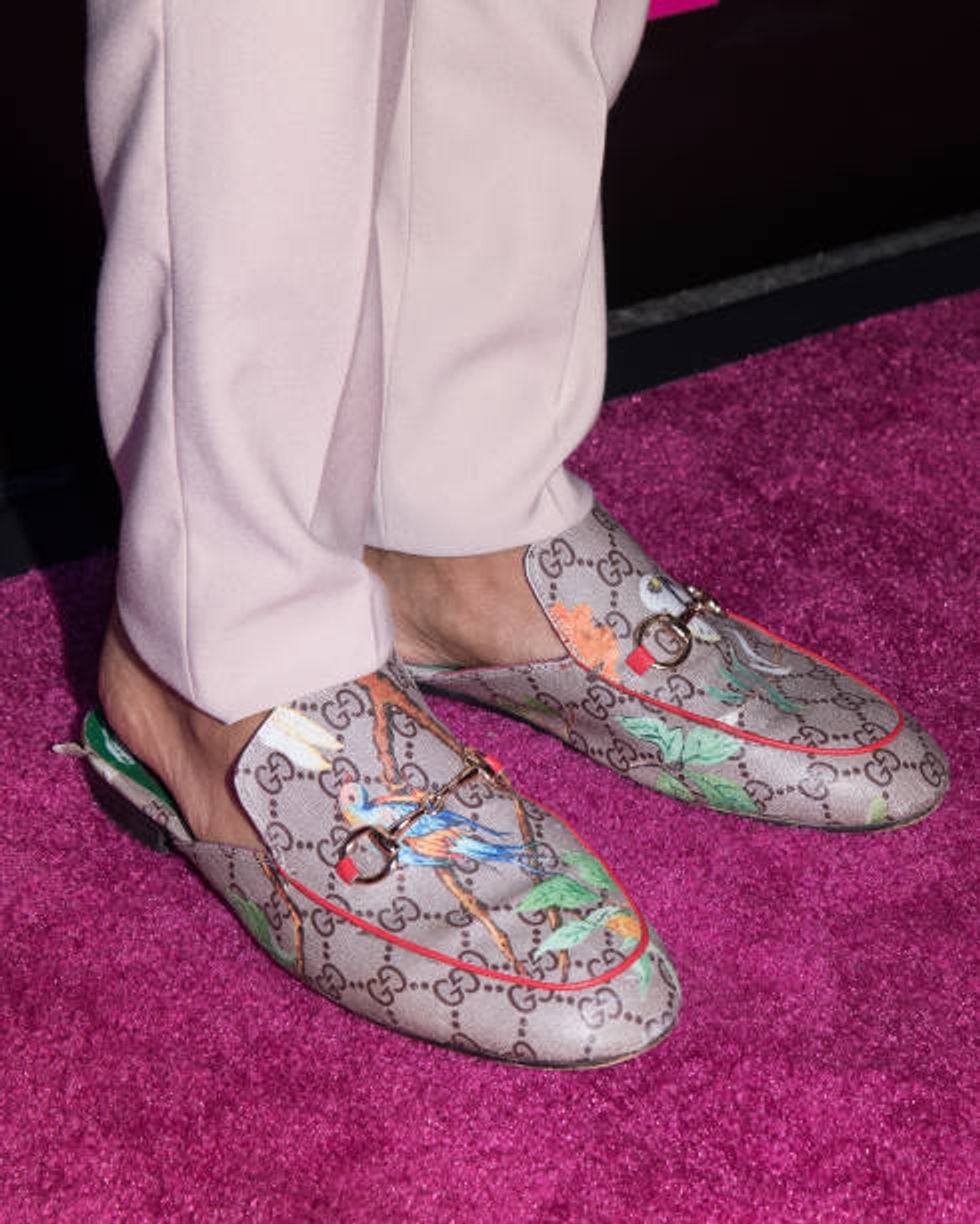 The Enduring Power of Loafers
These chic, comfortable shoes are a closet staple for a reason
Loafers have been in since the early 1800's, when a London shoe company made the first pair of these flexible, durable, and comfy footwear pieces for the royal family's excursions to the country. Not to be confused with cousin slip-on shoe the moccasin, which finds its roots in indigenous cultures and is a lot more flexible and malleable, the loafer was built for comfort, stability, and—above all—durability. It's the shoe for the worker and the fashion editor, for the office or the street.
Comfort and lasting guarantee aside, these puppies are also incredibly fashionable. Among the world's iconic brand-name shoes, Gucci's line of loafers—immediately recognizable by the iconic pair of buckles on the top— can easily be counted among the easiest to wear and the most accessible without sacrificing their fashion-forward nature. These shoes are as comfortable as they are chic; immediately turn heads when you walk down the street without sacrificing any elegance or comfort when you have these on. Pair them with a nice pair of ripped jeans and a colorful, well-patterned button-down and you're golden. Add a dash of royalty to even the most quotidian of outfits.
Now, you might be thinking that slip-ons are only summer or spring shoes, and that's probably the best season to wear them; loafers are, of course, properly worn without socks. But even in snowy regions (although I'd tread carefully so as to not ruin them), a loafer with some socks can go a long way. And, of course, you can never go wrong with bringing an extra pair to switch into once you get to where you're going and you're tired of the heavy snow boots you're most likely donning.
The versatility of these shoes stretches far from just being able to be worn cross-season—we can't emphasize that these are shoes for any event, from a casual meeting at a a café to an elegant cocktail party. All depending on the outfit, of course, but the right pair of loafers will complement any outfit in almost any context, especially if you decide to go the designer route, and you don't even have to buy a specific formal loafer; Gucci's line, especially, is apt for both formal and informal settings by providing a chic kind of comfort. There's a reason loafers are closet staples for everyone, and why people will shell out thousands of dollars for several pairs in every color. And if there's one thing you want to invest in, it's definitely your shoes.
You're always standing or walking (or laying in bed, but that's another matter), so why not get the best and most comfortable type of shoes you can? Why not treat yourself to a pair of good loafers? Rain or shine, winter or spring, you can never go wrong with these closet essentials. Treat your feet right with a pair (or two, or three) of these babies, and see why the Topdust staff loves these shoes so much.