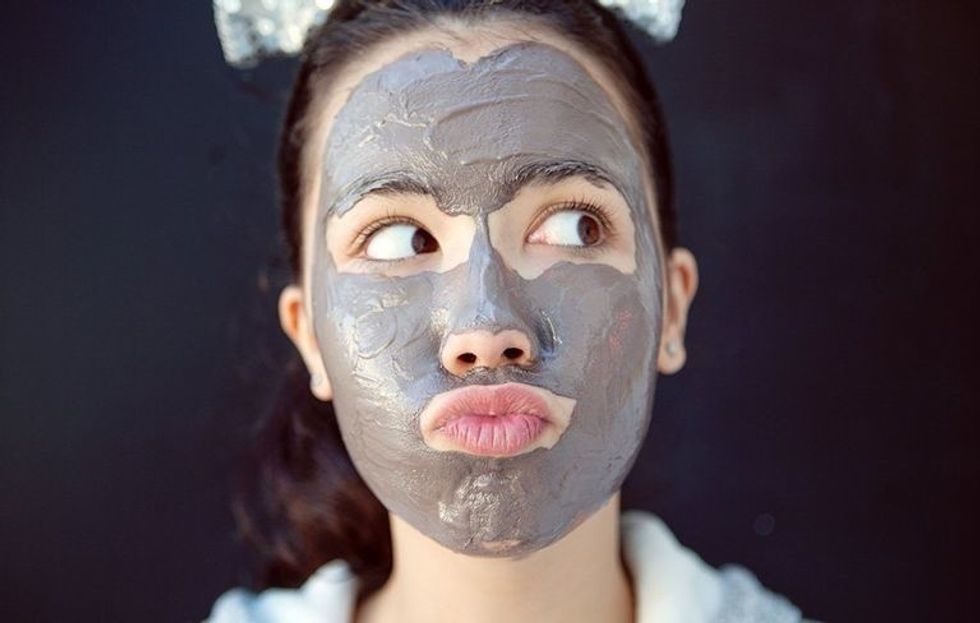 Freebie Fridays | Which Face Mask Is Right for You?
The best sheet masks on the market.
Are face masks really effective?
For all the skincare I've tried—BB creams, gels, BHA/AHA exfoliants, night treatments, oils packed with fatty acids, baby tears, unicorn breath, etc.—I have never actually tried a face mask. I guess I've been missing out on the cute packaging and Insta selfies (#lovingmyself) masks offer to the general public. Some are for hydration…others just an excuse to wear a frog face over your own for 30 minutes. This week, I am putting them to the test to see which brands are worth the splurge.
Sheet Masks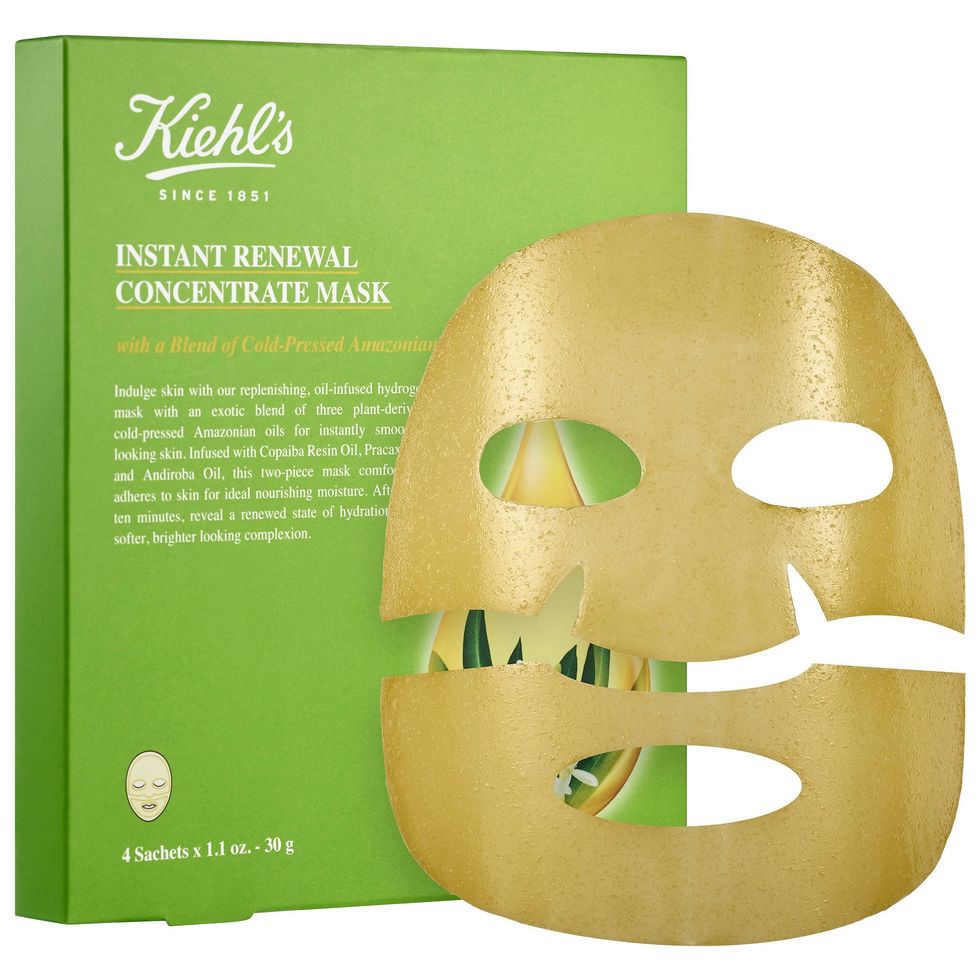 Kiehl's Instant Renewal
We all know the type. A sheet mask drenched in aloe vera and essential oils that will allegedly nourish, hydrate, soften, firm, revitalize, and repair your skin. Some even claim to pay your student loans. But just how powerful, exactly, can sheet masks be? Can a 30-minute treatment really be that strong? Kiehl's Instant Renewal Concentrate Mask ($32.00)—enriched with Amazonian oils (copaiba resin, pracaxi, and andiroba)—was one of the first masks I sampled this week. Winter is finally done for and my skin is recovering from a nasty dry spell. I was excited by its claims to treat dryness and uneven skin tones. At first, this mask felt very tacky on the skin—as most masks tend to when initially applied—and there was a considerable amount of product left inside the package that I used to help set the mask to my face. The sheet kept sliding everywhere, not to mention the product itself felt like putting a paper towel soaked in olive oil on my face.
Kiehl's Instant Renewal Concentrate Mask: ⭐⭐⭐A little messy. Leaves the skin noticeably soft, but nothing argan oil and rosehip oil can't do for a fraction of the price.
I tried Peter Thomas Roth's popular Un-Wrinkle 24k Gold Intense Wrinkle Sheet Mask ($68.00) made from 100 percent cotton pre-soaked in gold, hyaluronic acid, and neuropeptides/peptides. This mask felt a lot more luxurious—as it should for its price point. I noticed the puffiness I usually have under my eyes was smoother and less dry. My skin didn't have that annoying tight feeling I get after washing my face. It was firming, and my skin responded to this product more, drinking up all the yummy ingredients. The day after, my skin's redness significantly lessened and my makeup applied like a dream.

Peter Thomas Roth Un-Wrinkle 24k Gold Intense Wrinkle Sheet Mask: ⭐⭐⭐⭐⭐Worth the splurge. As for the gold, I wish I could mine it out of the sink after washing my face.
AHA/BHA Masks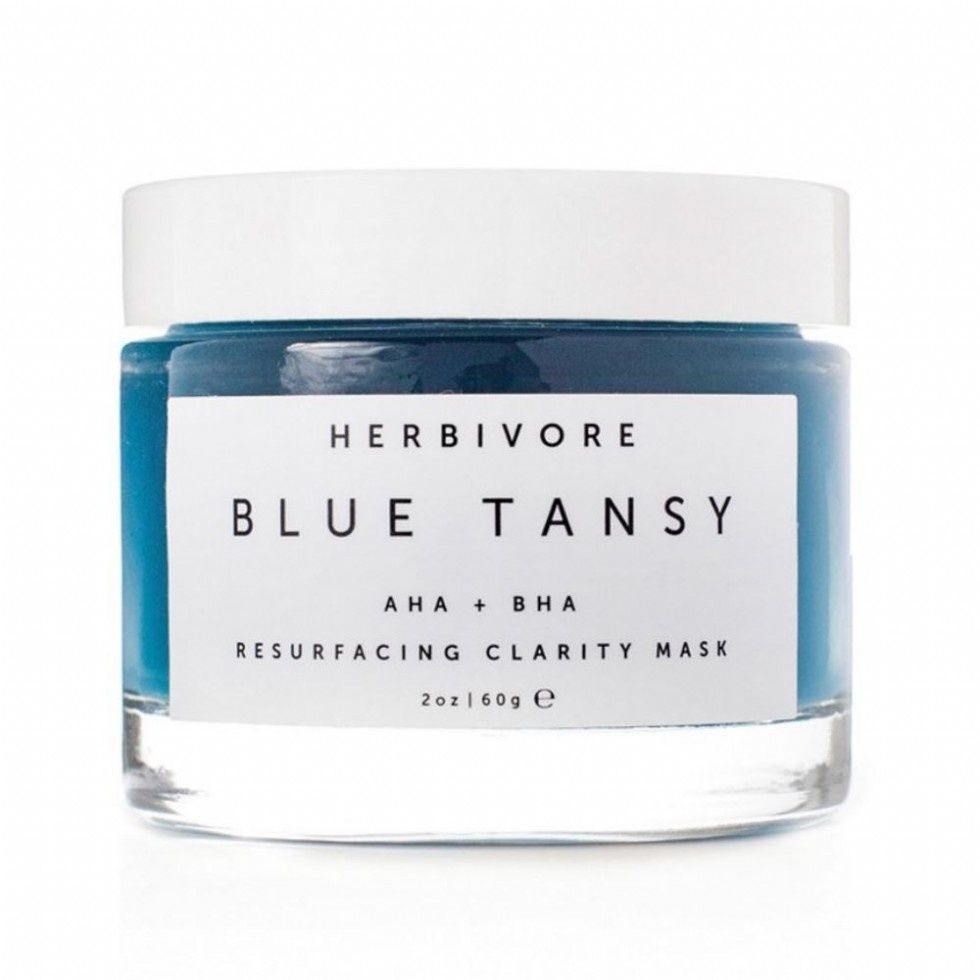 Herbivore Clarity Mask
It's starting to warm up and I was lucky enough to get any hands on the Herbivore Blue Tansy AHA + BHA Resurfacing Clarity Mask (48.00), a mask that uses white willow bark, fruit enzymes, and blue tansy to exfoliate and cool the skin. I love gel formulas that have a cooling effect and Herbivore's mask does exactly that. It removed a lot my dry skin without stripping it of any moisture. My skin looked revitalized, less blotchy, and firmer. I noticed my pores looked smaller and less defined, and my makeup performed well with ease, barely creasing throughout the day.
Blue Tansy AHA + BHA Resurfacing Clarity Mask: ⭐⭐⭐⭐⭐Wow. Worth the splurge. Its cult following is well-earned.
Charcoal Masks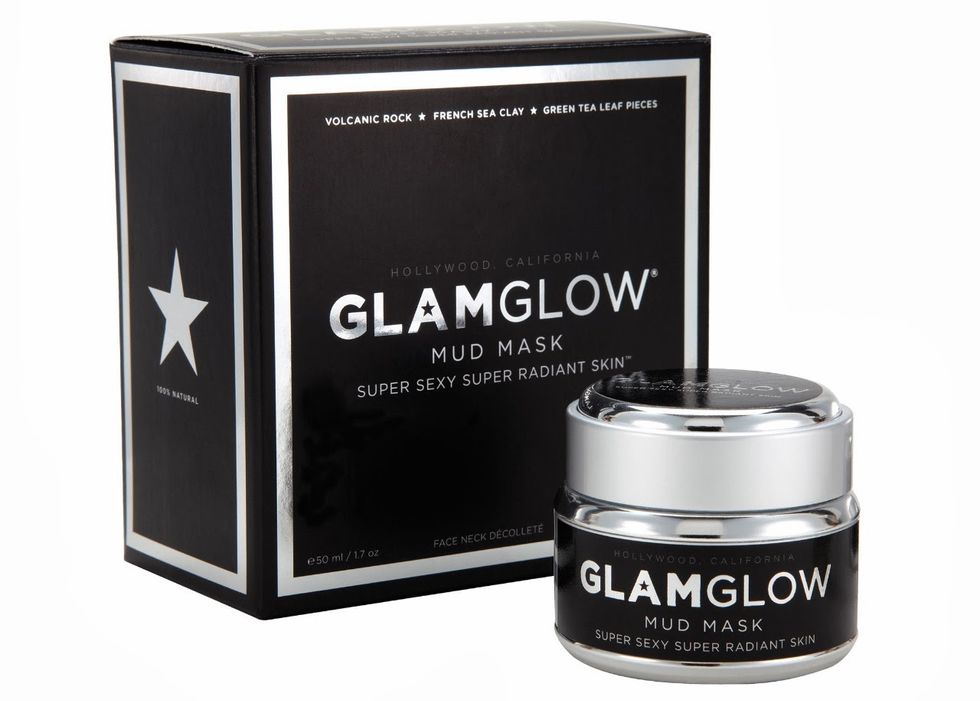 Glamglow SUPERMUD
Getting a sample of Glamglow's SUPERMUD Activated Charcoal Treatment ($59.00) is apparently a 40-minute process. When I finally did receive my sample, there was barely any product. I was only able to cover half of my face. But that was enough to know that my skin is too sensitive for this mask. Charcoal is an ingredient I try my best to stay away from. It's too aggressive for my skin, leaving me irritated, red, and blotchy. The Activated Charcoal Treatment is supposed to target blemishes, scars, and redness—even razor bumps and ingrown hairs. It's a powerful product, almost too powerful. My skin seemed a bit startled and retaliated by staying bright red until the very end of the day.
SUPERMUD Activated Charcoal Treatment: ⭐⭐⭐ It performs true to its claims, but I wouldn't recommend this for sensitive skin types. A little goes a long way.
I guess it's time to put my next mask on and scare my roommates. This week's winner is Herbivore—I'm already ordering more of the masks online. Check back in next week to see what new treasures await in the makeup kingdom.