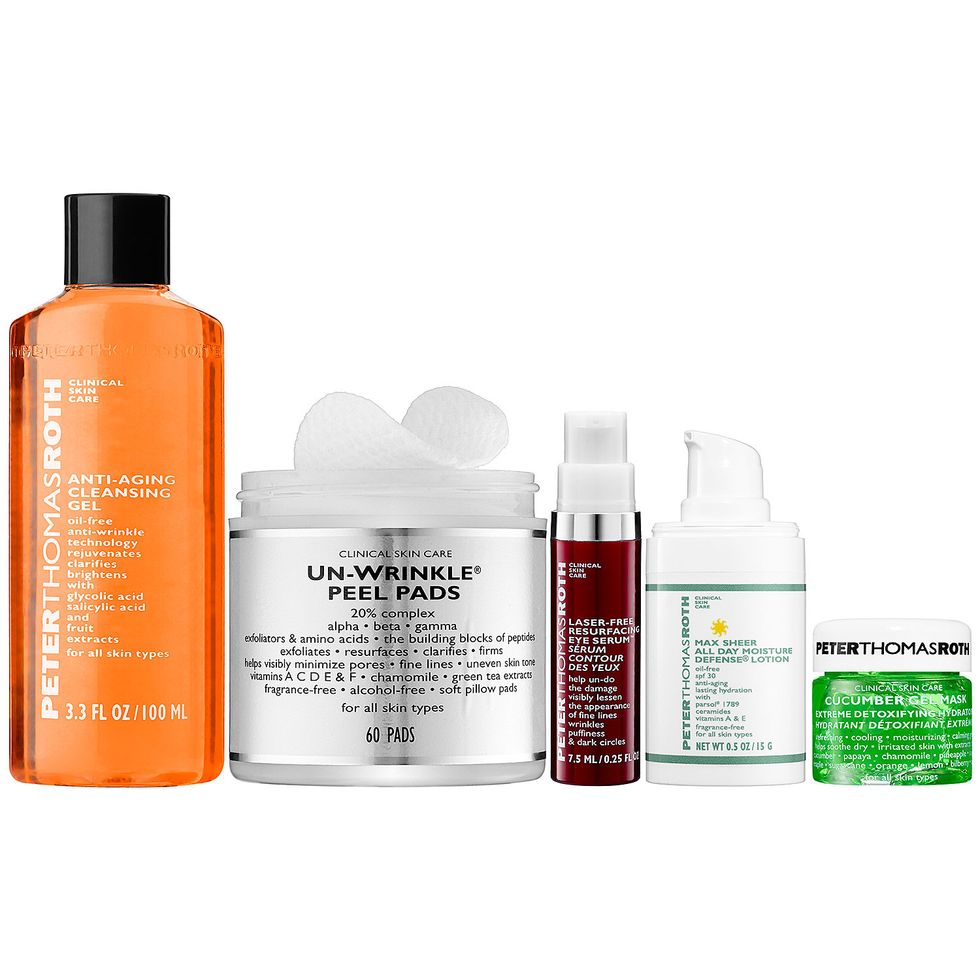 The best products from Peter Thomas Roth
From the Ultra-Lite Moisturizer to the 24K Gold Face Mask, here are some of our favorite products from the skincare brand
The Peter Thomas Roth brand is one of clinical skincare from a man who knows best - Roth, who has dealt with acne his entire life, set out to make it his life's work. The brand now hosts an intensive range of over 100 products worldwide, all customized to best suit your skin's needs. A combination of powerful ingredients and skin regime make these products really do all the work for you.
Here at Topdust, we've compiled a list of our tried-and-true favorites from the beauty brand:

Instant Mineral SPF 45 ($38)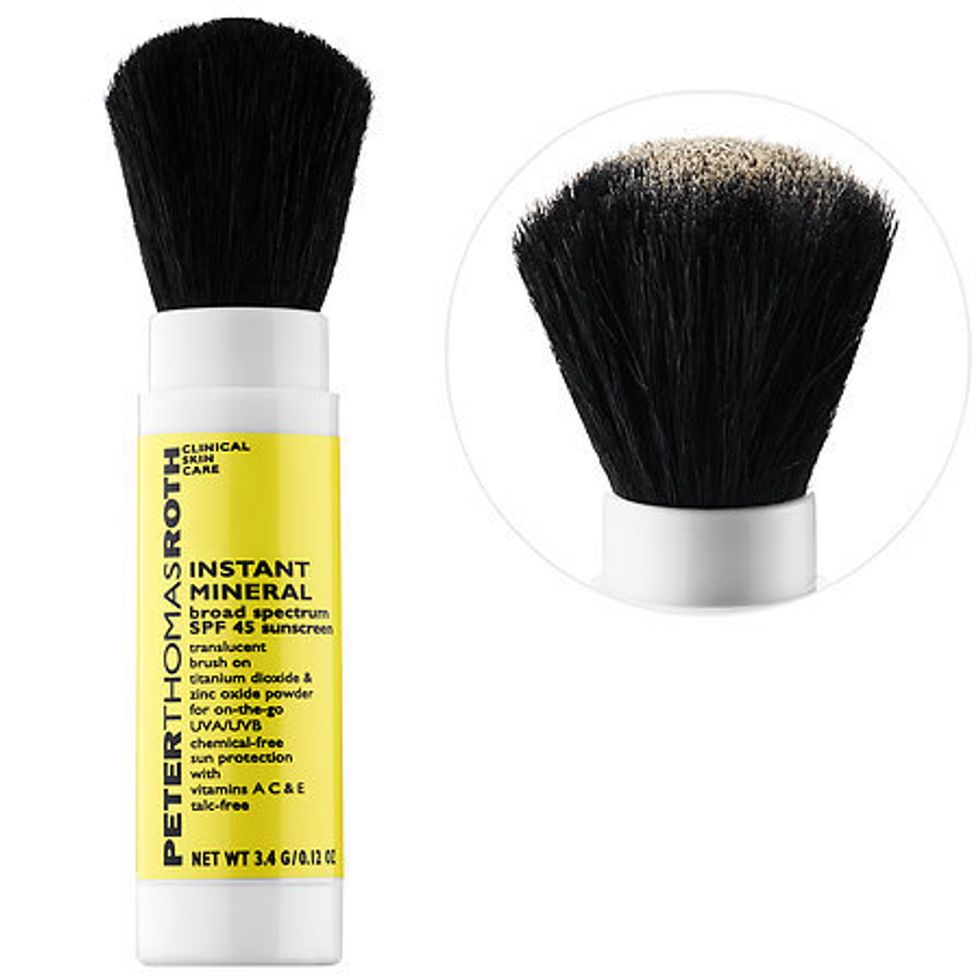 This transparent mineral powder comes in the most convenient brush applicator of them all. It's designed to be suitable for any skin type - normal, oily, combination, dry - and works immediately to block out harmful sun rays with it's SPF 45. It's also made with Vitamin C and E to provide those extra antioxidant benefits. Not only does it create the illusion of flawless skin, but it protects it from solar damage as well. Seems like a win/win to me.
Ultra-Lite Oil-Free Moisturizer ($20.98)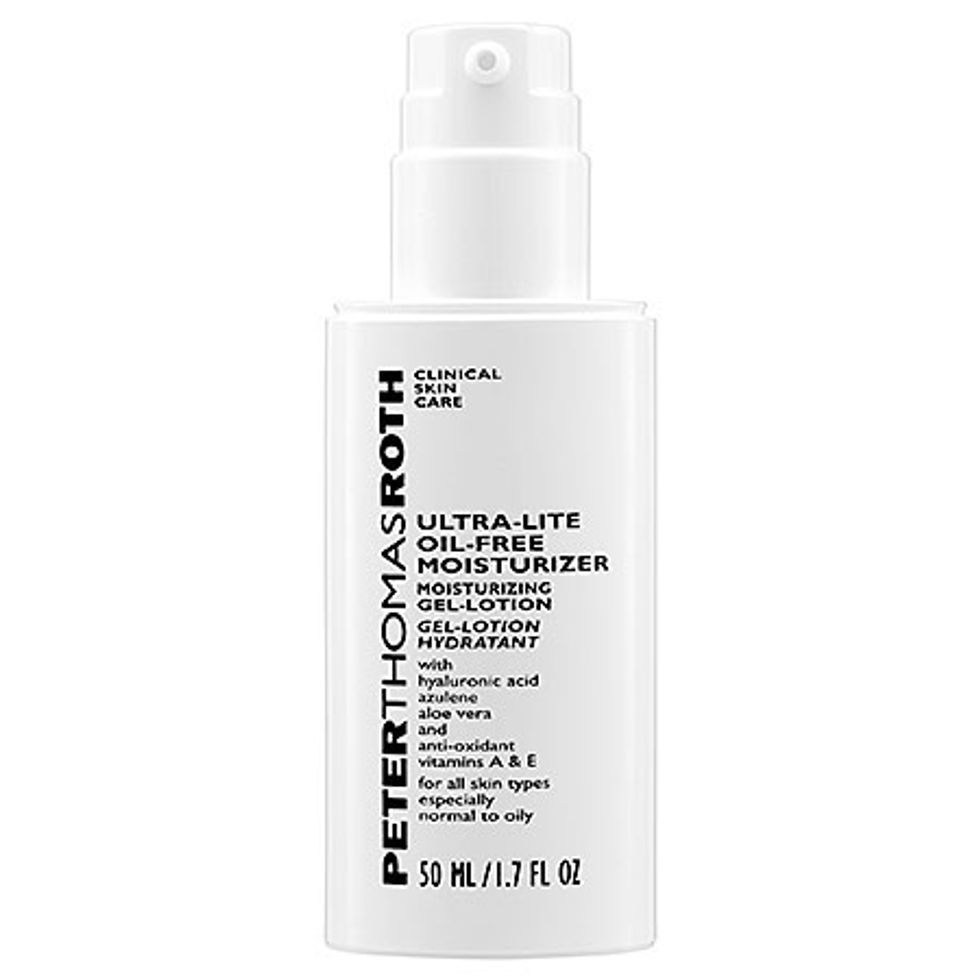 This weightless oil-free moisturizer is godsend for those of us with oily skin (me included). It contains Azulene to soothe irritation and redness, vitamin E to offer antioxidant benefits, and Mucopolysaccharides to provide deep-rooted hydration without making your skin oily. This combination offers an excellent alternative for your skin if you are prone to acne treatments and dryness. The best part is a little goes a long way, so one bottle is bound to last you for months to come.
Cucumber Gel Mask Extreme Detoxifying Hydrator ($24.90)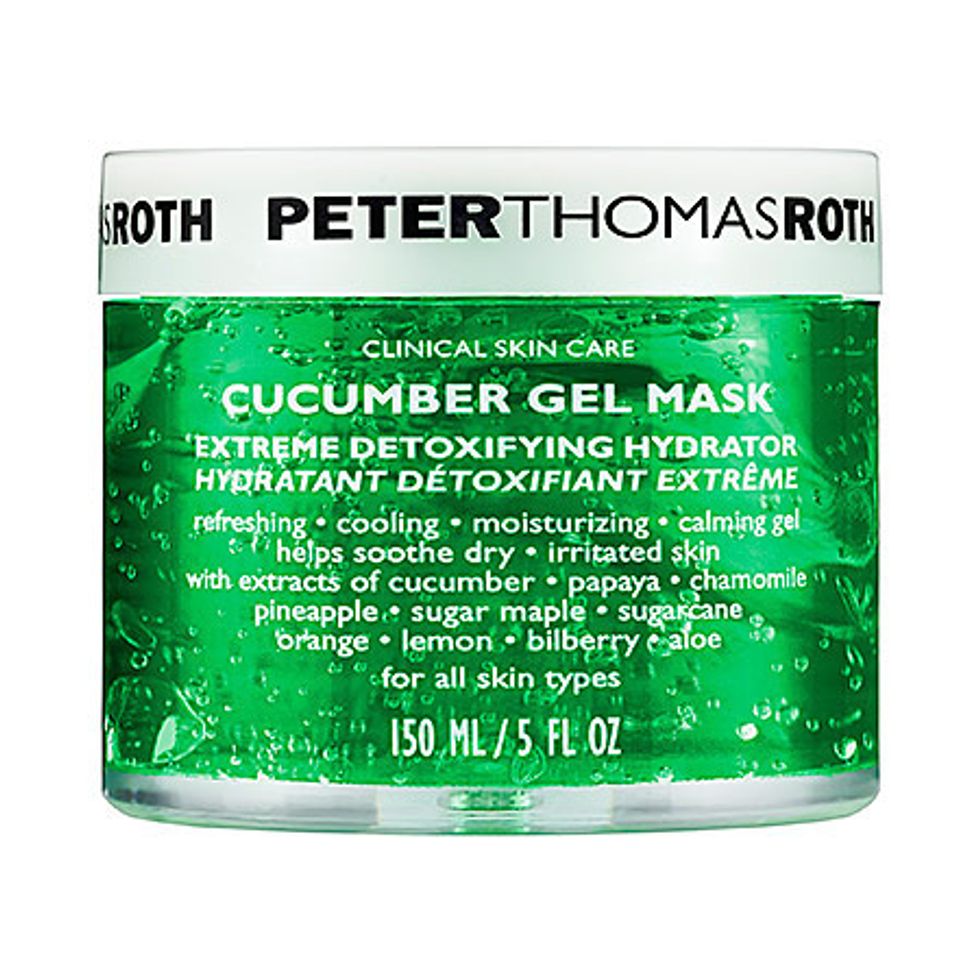 Call me a sucker, but I love just about any mask with cucumbers - that's not all this one has, though. It's many, many ingredients include a purifying mix of papaya, chamomile, pineapple, sugar maple, sugar cane, orange, lemon, bilberry, and aloe extracts - all of that, on your skin, at once! It is truly one of the most refreshing face masks on the market, as it's detoxifying while still being extremely hydrating at the same time. It provides a quick solution for dryness, redness and peeling after sun exposure. Pro tip: for a very cool treatment, put it in your refrigerator overnight. For a more intensive treatment, leave on a thin layer overnight.
24K Gold Mask Pure Luxury Lift & Firm Mask ($41.56)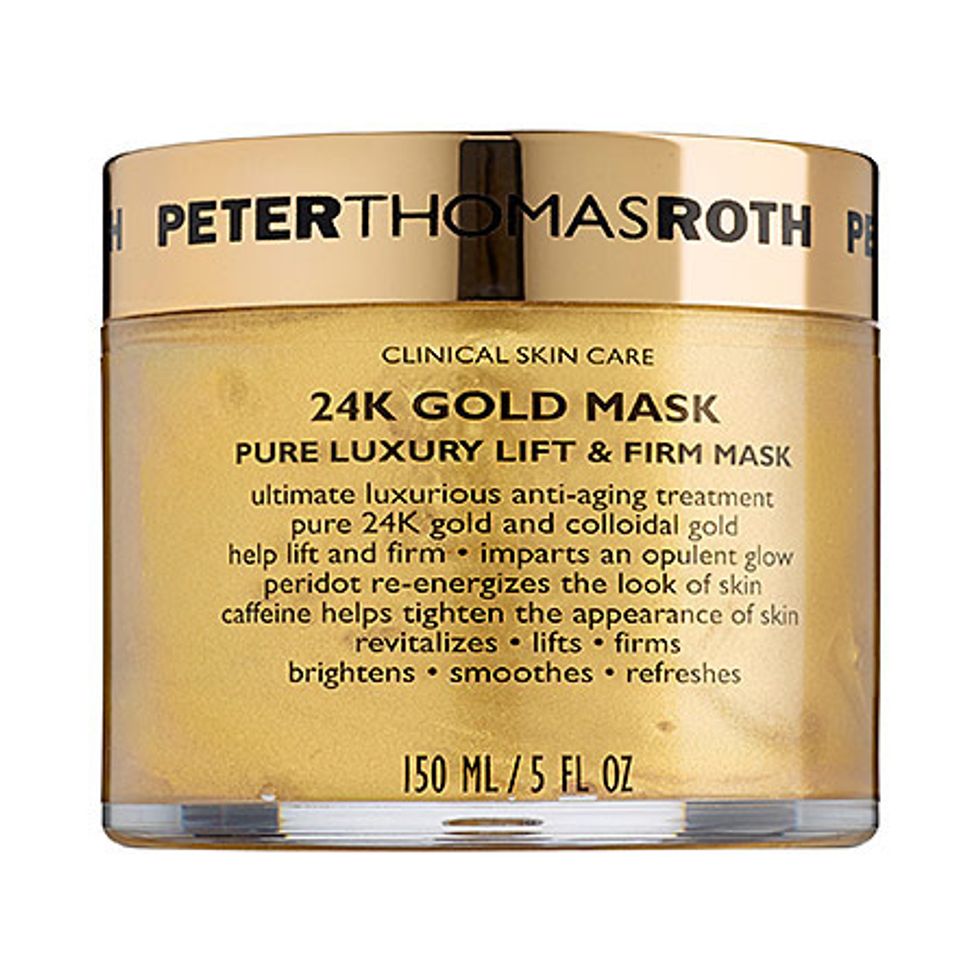 You've probably heard about this face mask at some point, as it made rounds around the beauty industry upon first release. With a long list of ingredients including peridot (an ancient green gemstone rich in magnesium), and, yes, flakes of 24K gold, it's the ultimate luxurious treatment to re-energize and soothe your skin. While it's definitely not a product of everyone, it does the job it claims to while you feel like a million bucks in the process.
Shop from Peter Thomas Roth via their online store.