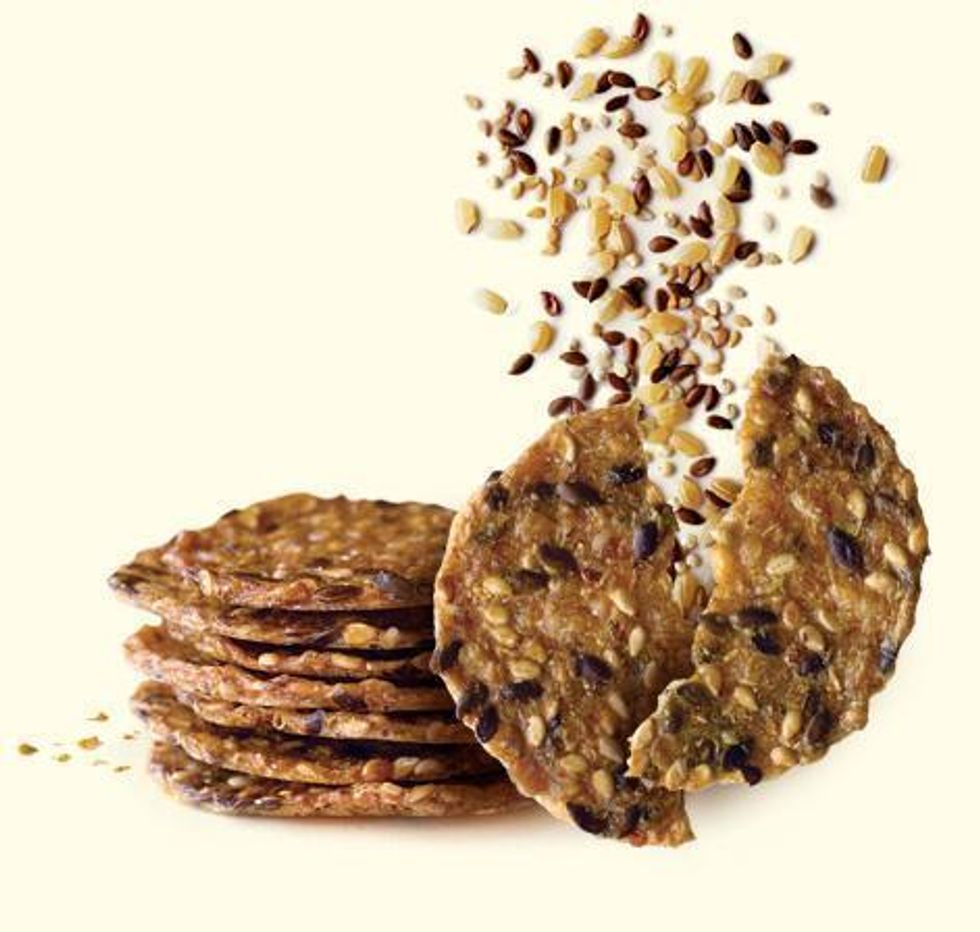 Organic, gluten-free, non-GMO, whole grain, vegan, kosher, and actually delicious! Why I love Mary's Gone Crackers
Crunchy and unique bites of scrumptiousness
I understand that reading a rave review regarding crackers seems like something someone who has gone crackers would do, but Mary's Gone Crackers are no ordinary wafers. Knowing these crunchy bites are 100% organic, gluten-free, non-GMO, whole grain, vegan, and kosher would have any sane person thinking they must taste like cardboard. Totally understandable, but Mary's Gone Crackers found the perfect recipe to pack in all that healthy goodness with a resulting taste that is out-of-this-world.
Packed with heart-healthy whole grain brown rice, protein-rich quinoa, Omega-3-rich flax seeds, toasty sesame seeds, and more wholesome ingredients, Mary's Gone Crackers original recipe is rich and earthy, outrageously crunchy, and unlike any cracker I've ever sunk my teeth into.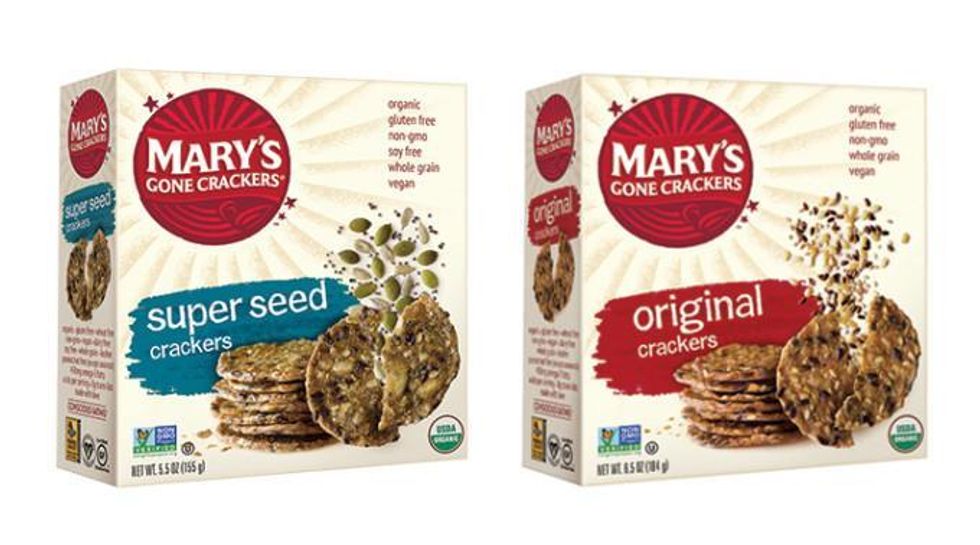 Via greennaturemktg.com
A generous 13-cracker portion has only 140 calories, 0g trans-fats, and is 100% nut-free. With a taste so bold and an unmatched texture, you'd think these unique crackers would be something to consider an indulgence, but they are a health food disguised in pure deliciousness. The firmness of the crackers makes them well-suited for holding up to spreads, cheeses, jams, and dips, but munching them as they come is plenty satisfying.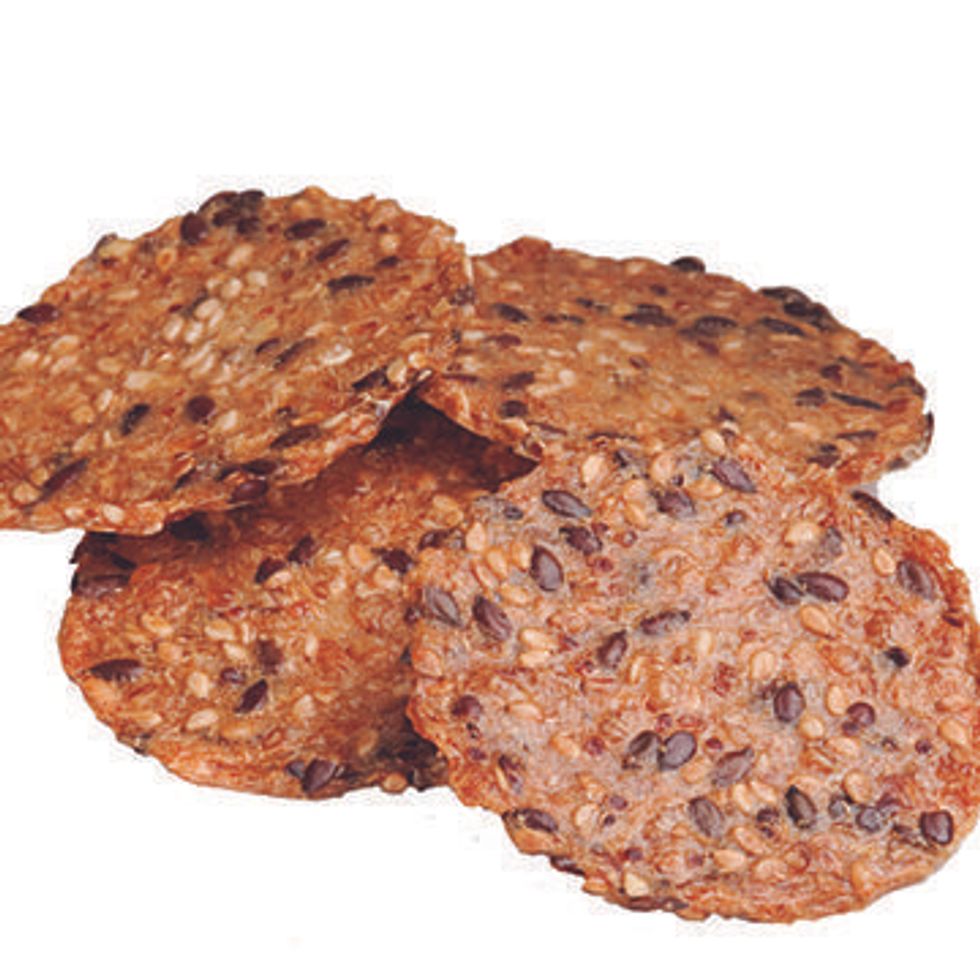 Via lovewithfood.com
I love the original so much, that when I learned Mary's Gone Crackers comes in other flavors, I nearly tossed my crackers! I can't wait to sample herb, black pepper, super seed, hot 'n spicy jalapeno, caraway, and onion. There is also a line of Thins crackers which come in creative flavors including ancient spice, garlic & onion, Italian herb, kale, and lightly salted. Mary's Gone Crackers makes pretzels and cookies too! I'd better make room in my pantry.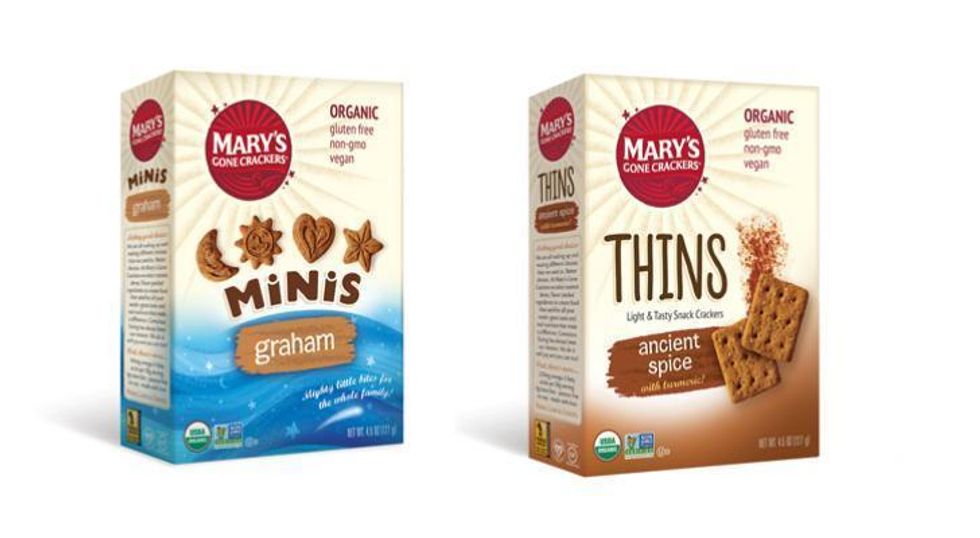 Via progressivegrocer.com
A 6.5oz box of the original crackers is only $4.59, which is a fair price for all the wholesomeness jam-packed inside. You can order Mary's Gone Crackers on the company website if you can't find these crazy-good crackers at your local grocer.
Oh, and Mary is an actual person. She was a psychotherapist who was diagnosed with celiac disease and turned her passion for baking into a new career. Read her bio for more about Mary and her path to creating Mary's Gone Crackers.
Get ready to crack open a box of Mary's Gone Crackers and taste what you never knew you've been missing. Crunchy, healthy, and as tasty as it gets, these crackers will be gone in no time!