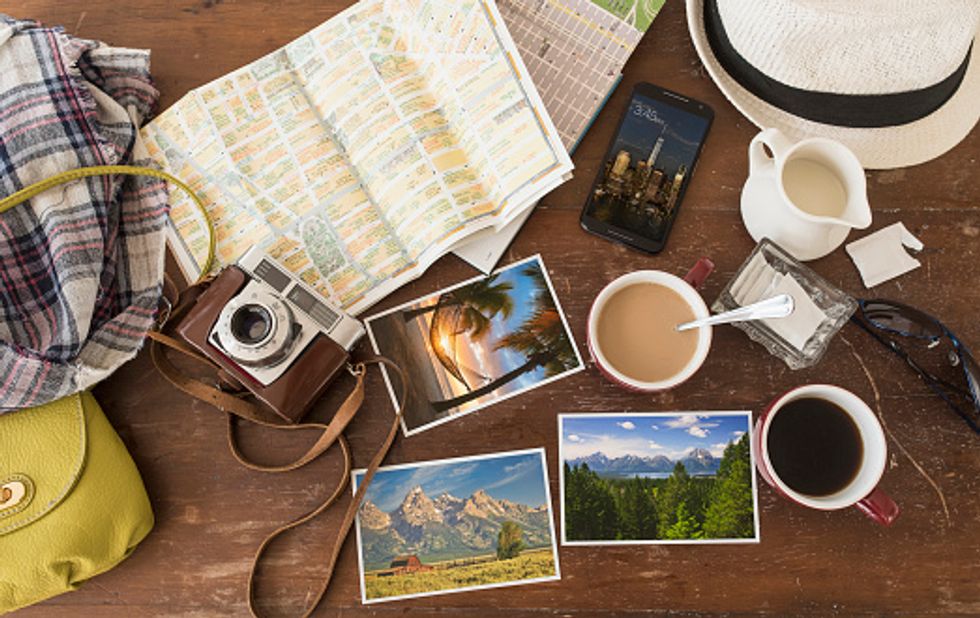 On-Demand TV: The Best Way to Travel Without Leaving Your Couch
Ah, vacation. If you're not on vacation, chances are, you're thinking about it. But who wants to deal with endless lines at airport security, blood-boiling traffic jams, and jet lag? Forget all that and stay on your couch for your next vacation with the best travel companion: Anthony Bourdain.

For those of you that don't know Tony, he's a foul-mouthed, hotdog-loving, chef, writer, and explorer extraordinaire. He's also the host of the Travel Channel series, No Reservations. There couldn't be a more fitting title for the show, as Tony is a (pretty much) fearless traveler with a passion for culture, politics, people, food, and of course, booze.
Each episode features a different country and city. Bourdain is first and foremost, a storyteller. Through his visual journeys, we learn why the French don't suck, we watch him eat a spleen sandwich in Sicily, and we marvel as he uncovers the fog-drenched mystery of Laos. Bourdain even explores his own native New York, making it feel as foreign as an untouched city.
Bourdain's show is not afraid to spotlight how real people really live -- it's not just about fancy resorts and beach bumming around. Bourdain is out to unravel stereotypes, dissect rituals, and understand different cultures through the most accessible portal: the meal.
No Reservations is more than just a feast for the eyes. Bourdain thoughtfully narrates his journeys to make us feel like we're right there alongside him. We enjoy the company of his larger-than-life Russian buddy, Zamir and daredevil Travel Channel contemporary, Andrew Zimmern, as they navigate every type of terrain. We meet translators, interpreters, journalists, teachers, and most importantly, everyday people -- the artisans, farmers, and working class responsible for building a city from the bottom up.
Bourdain shows us with a touch of humor and a touch of pathos what it's like to inhabit another city, not merely visit. So ditch your plane tickets and switch to Netflix. Watch all 9 seasons today!