We all know the Kardashian waist-training hype isn't worth it
Beauty and attraction change with the ages, and right now, the trend seems to be the much sought after hourglass figure of celebrities such as Kim Kardashian and Beyoncé. It certainly helps if you're naturally gifted — or equipped with a godsent plastic surgeon — but the rest of us may need some help.
Thankfully, shapewear exists and it's going to help us squeeze into that little black mini dress while we still can.
Many celebrities like to endorse and advertise various waist trainers but I've tried one, and trust me, you can't even breathe in one of those things. Buy one if you want, but be prepared to just stand and look pretty.
However, if you want to be able to move and still look amazing, here are seven of the best shapewear styles the market has to offer.
1. OnCore High Waist Mid Thigh Shaper Spanx
OnCore High-Waisted Brief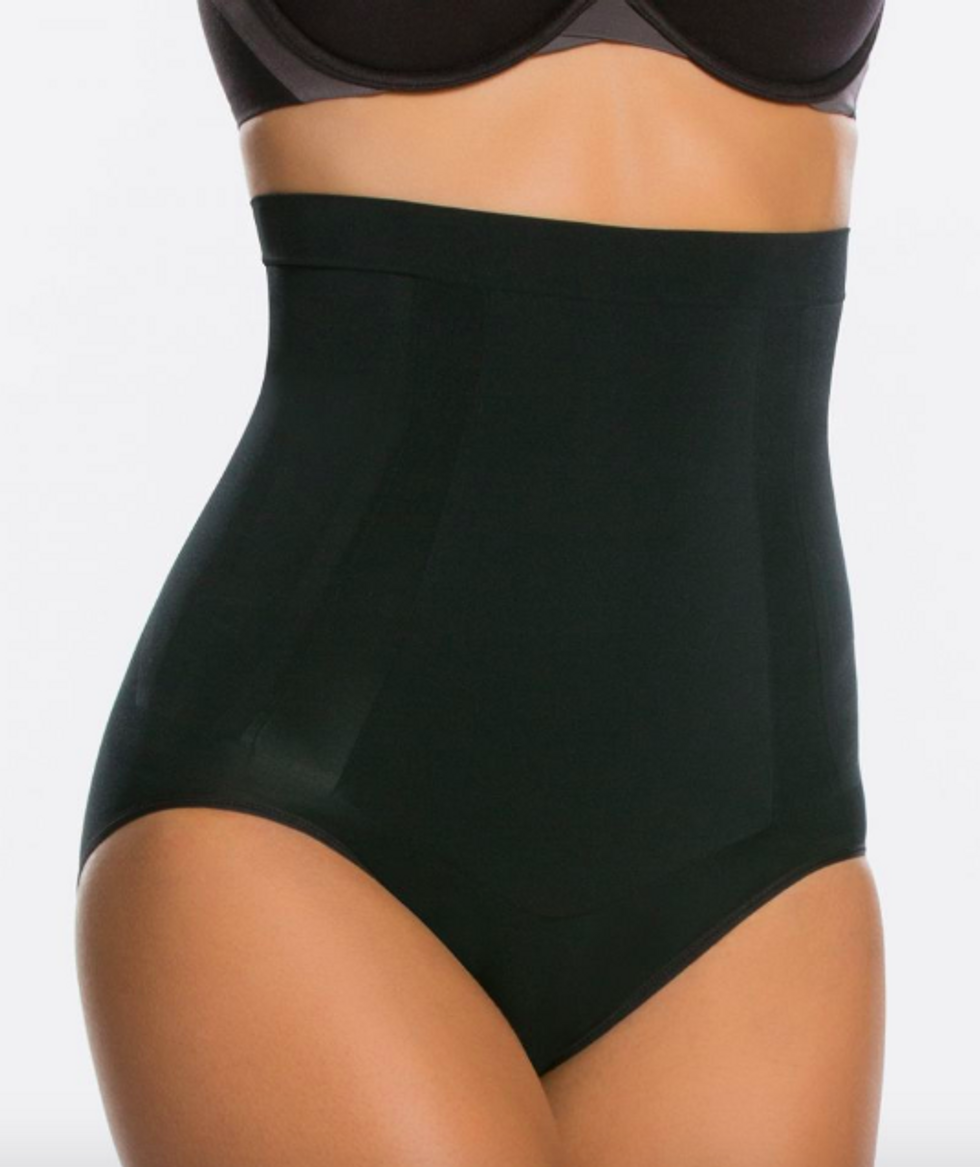 Flat-out flattening thanks to a bonded tummy and side panels Hook & eye closure at gusset—wear as underwearSpanx
Spanx is the OG shapewear, and of course, we had to include them on the list. However, they've come a long way from being labeled as just your mom's girdle. Their new line of OnCore products target compression so that nothing goes in the wrong place. Oh, and the waist won't roll down either which is a huge plus.

2. Maidenform Endlessly Smooth Plunge Bodybriefer
Maidenform Endlessly Smooth Firm Tummy-Control Plunge Bodybriefer DM1008 Women - Shapewear - Macy's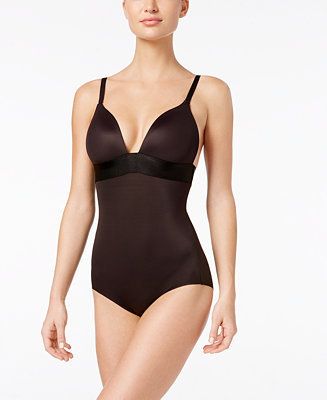 Shop Endlessly Smooth Firm Tummy-Control Plunge Bodybriefer DM1008 online at Macys.com. Create the look of your dreams with the firm control and static-free fit of this bodybriefer from Maidenform. Versatile multi-strap options and a plunging neckline give you even more possibilities for your look.Macy's
This piece of shapewear is the ultimate package — a plunge neckline for low cut tops or dresses, soft fabric so you're comfy day and night and adjustable bra straps for any kind of outfit. Even though the size range is a bit small, the elastic waistband keeps all of 'you' in place.
Also, this piece is seriously sexy.
3. Simone Perele Women's Top Model High-Waist Brief
High Waist Brief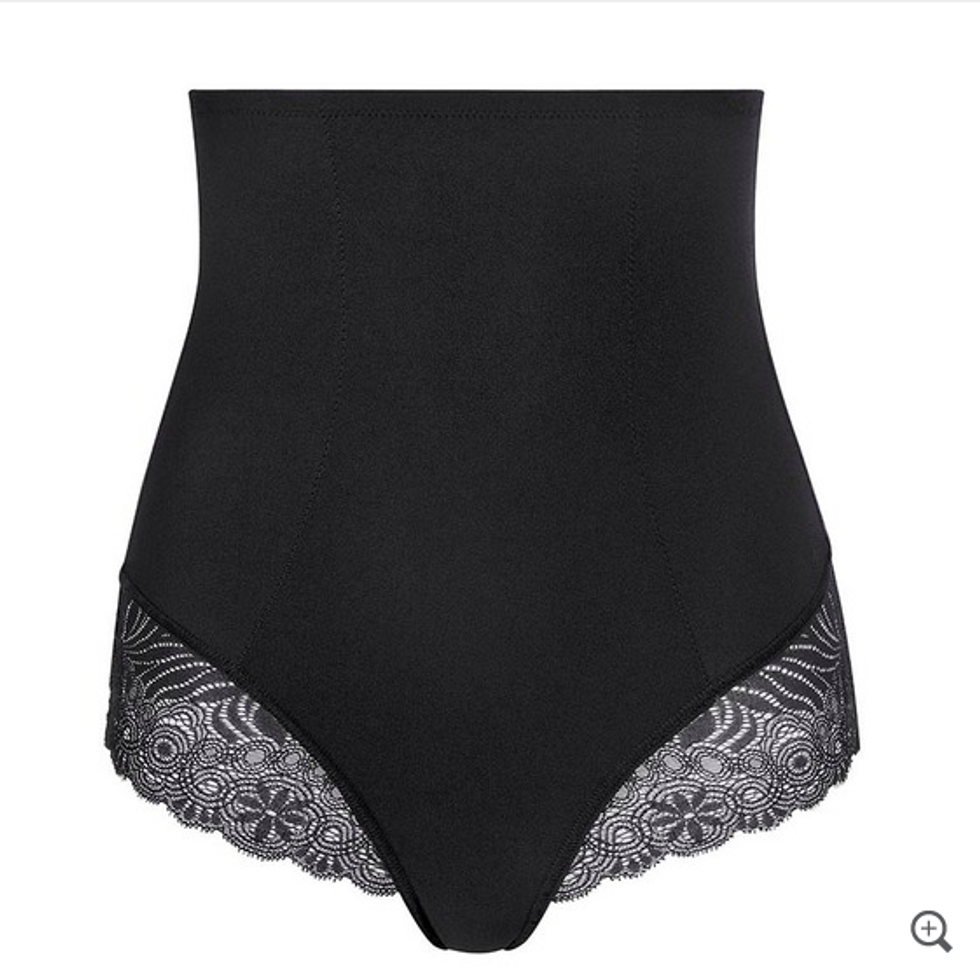 Love Your SilhouetteSimone Perele
Simone Perele has come out with a line of shapewear that doesn't even look like shapewear. Lined with sexy black lace and high compression fabric, these briefs will have you looking good with or without clothes. There's a skirt shaper option too, if you're more into that look.

Not only will these shape your waist, but they'll also show your booty some love.
4. Wacoal Beyond Naked Bra Top and Brief
Beyond Naked Black Bra Top | Wacoal Lingerie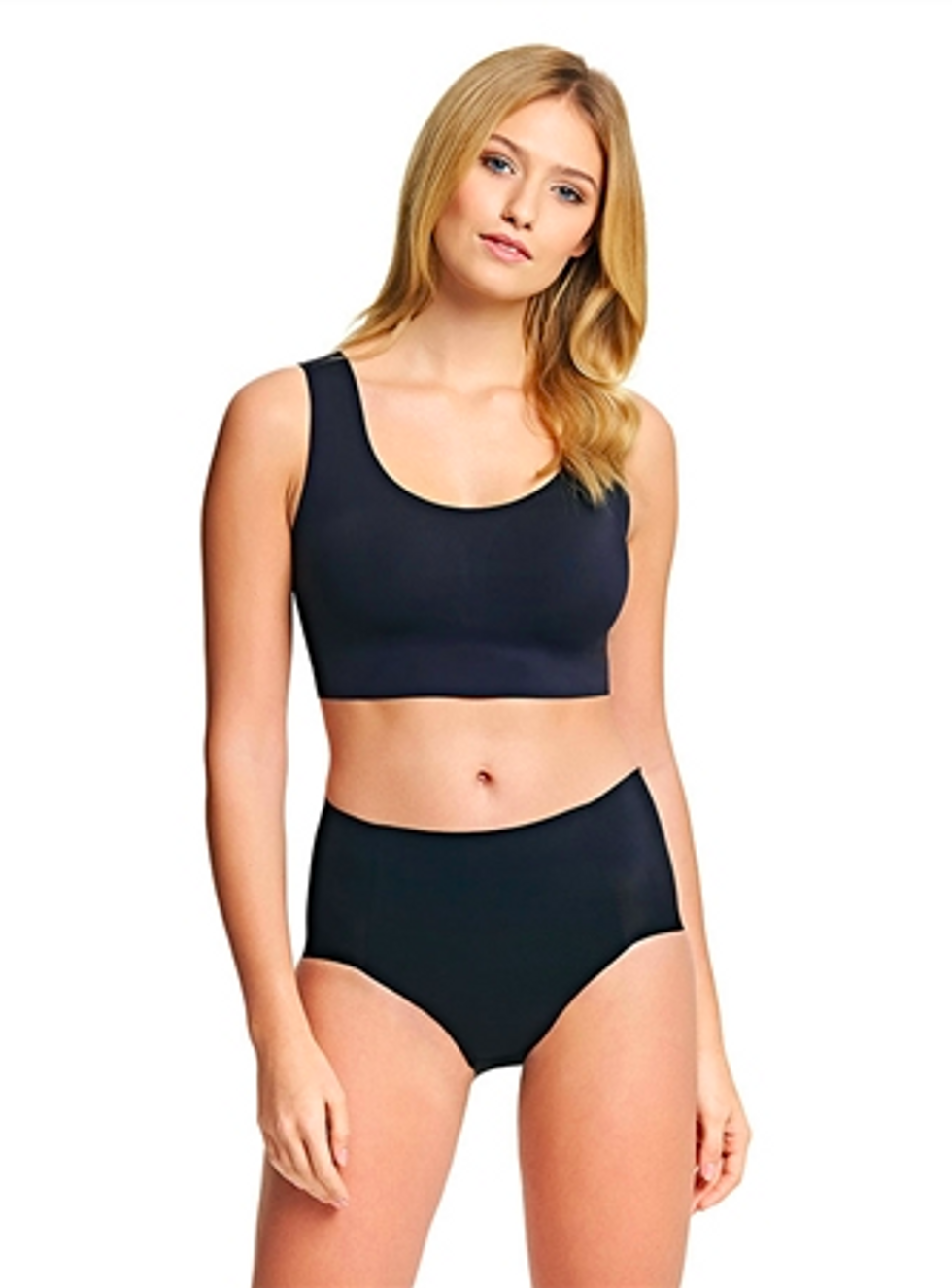 Beyond Naked's bra top offers a smoothing fit with flat elastics and removable moulded cups, available in sizes S - XXL. View the Wacoal lingerie collection.Wacoal
For the minimalists, Wacoal makes a bra-and-brief set that combines minimal coverage with all day support. The cups are molded and removable while its fabric is no-show and soft. The brief works to flatten your tummy while holding your booty in place, too!

5. Spanx Arm Tights Layering Piece
Arm Tights™ - Layering Shirts & Tops | SPANX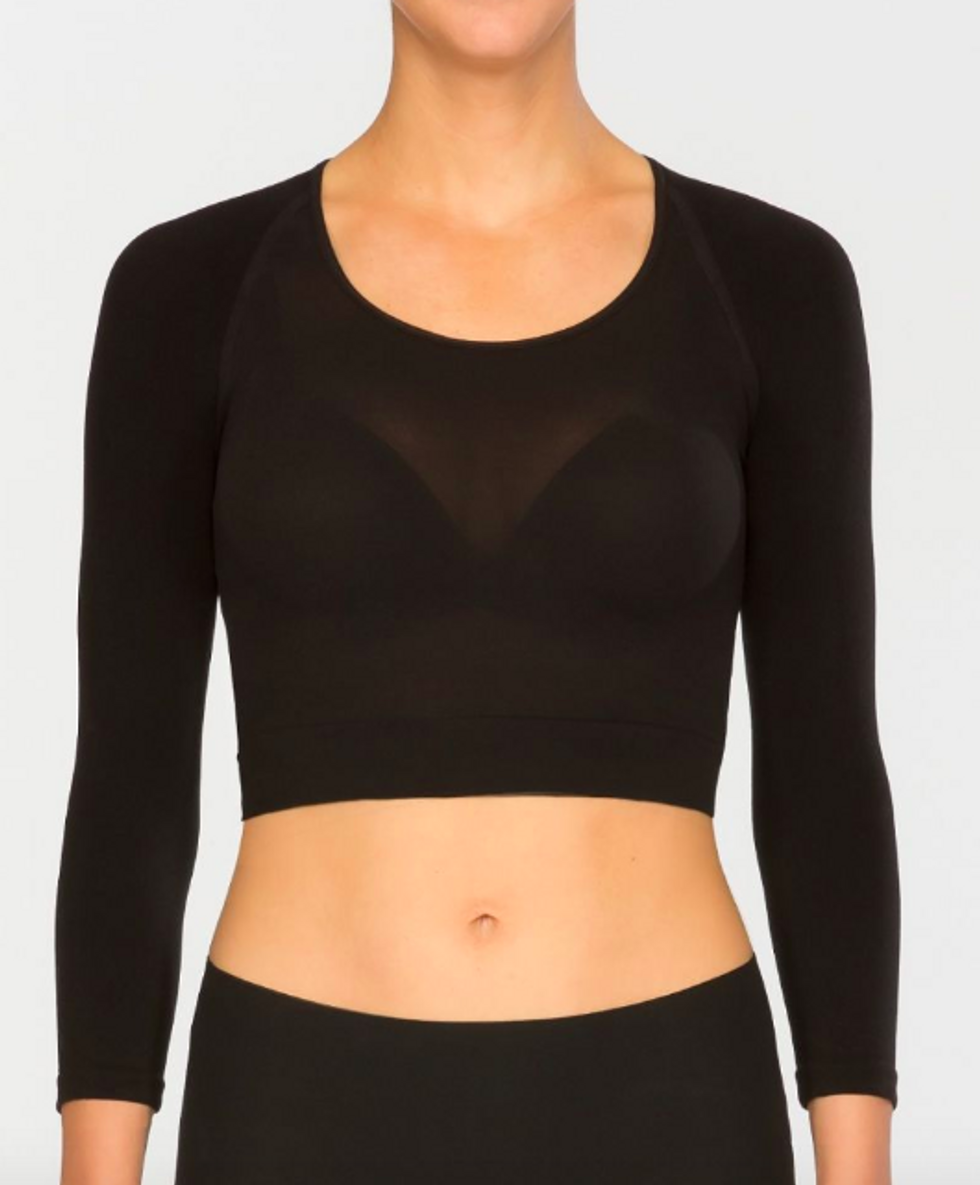 Shop SPANX for a large selection of Arm Tights ™. Get the latest innovations in shapewear for men and women. Free Shipping!Spanx
Now here's something you've never heard of — shapewear for your arms. Even though it may not be practical for every situation, you can totally wear these under a tight sweater or even on their own as a crop top. However, I'd skip this in the warmer months.

6. ShaperQueen Girdle
ShaperQueen 102 Thong - Women Waist Cincher Girdle Tummy Slimmer Sexy Thong Panty Shapewear at Amazon Women's Clothing store: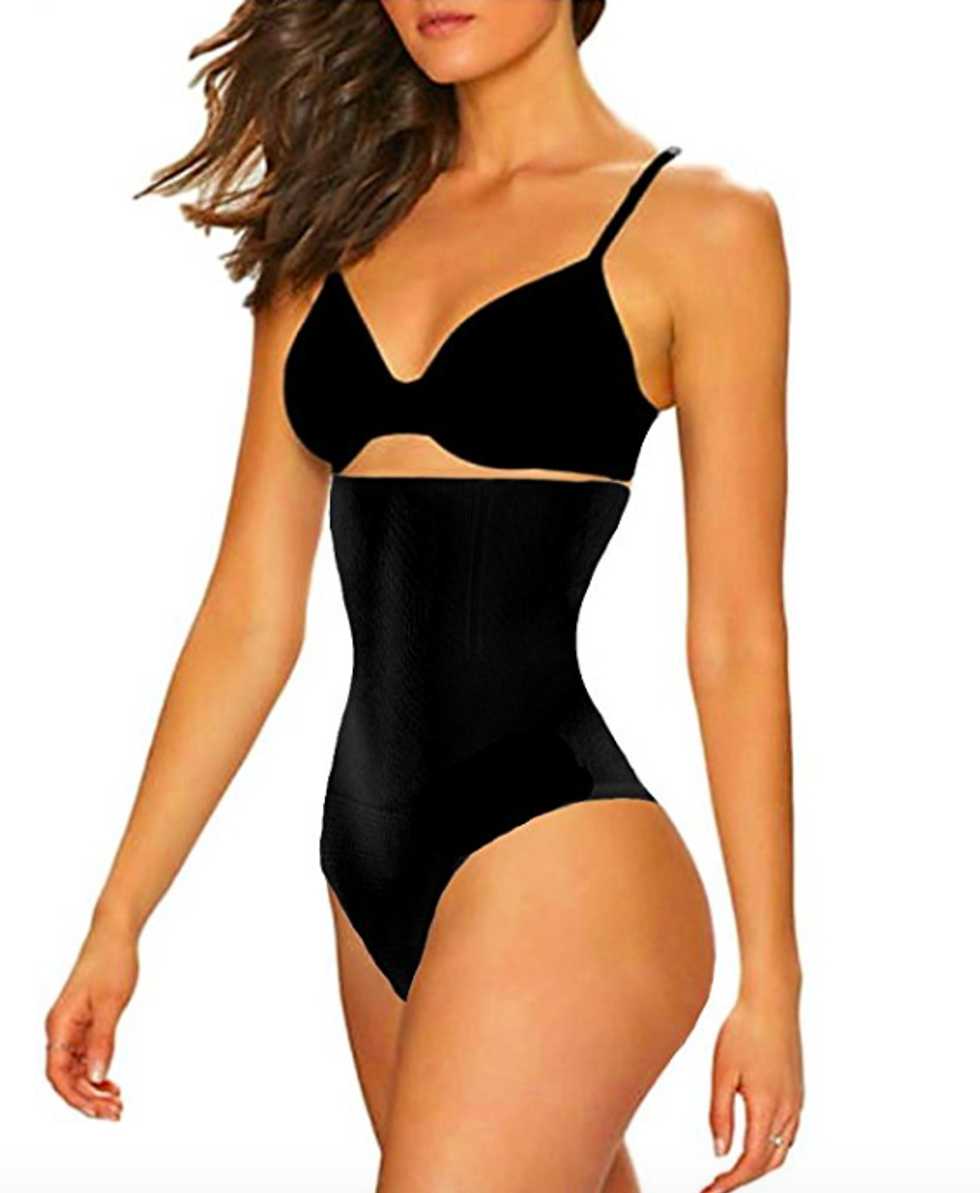 Buy ShaperQueen 102 Thong - Women Waist Cincher Girdle Tummy Slimmer Sexy Thong Panty Shapewear and other Control Panties at Amazon.com. Our wide selection is elegible for free shipping and free returns.Amazon
Feelin' a bit frisky but also want some control? The ShaperQueen Girdle is a high-waisted thong that controls your tummy while shaping your butt for that hourglass look. Yet another minimalist look, but it sure does the trick. This fabric will both hold everything in place and let you breathe without showing any seams through your clothes.

7. Yummie Women's Pearl Control 3-Panel Shaping Tank
Yummie Women's Pearl Control 3-Panel Shaping Tank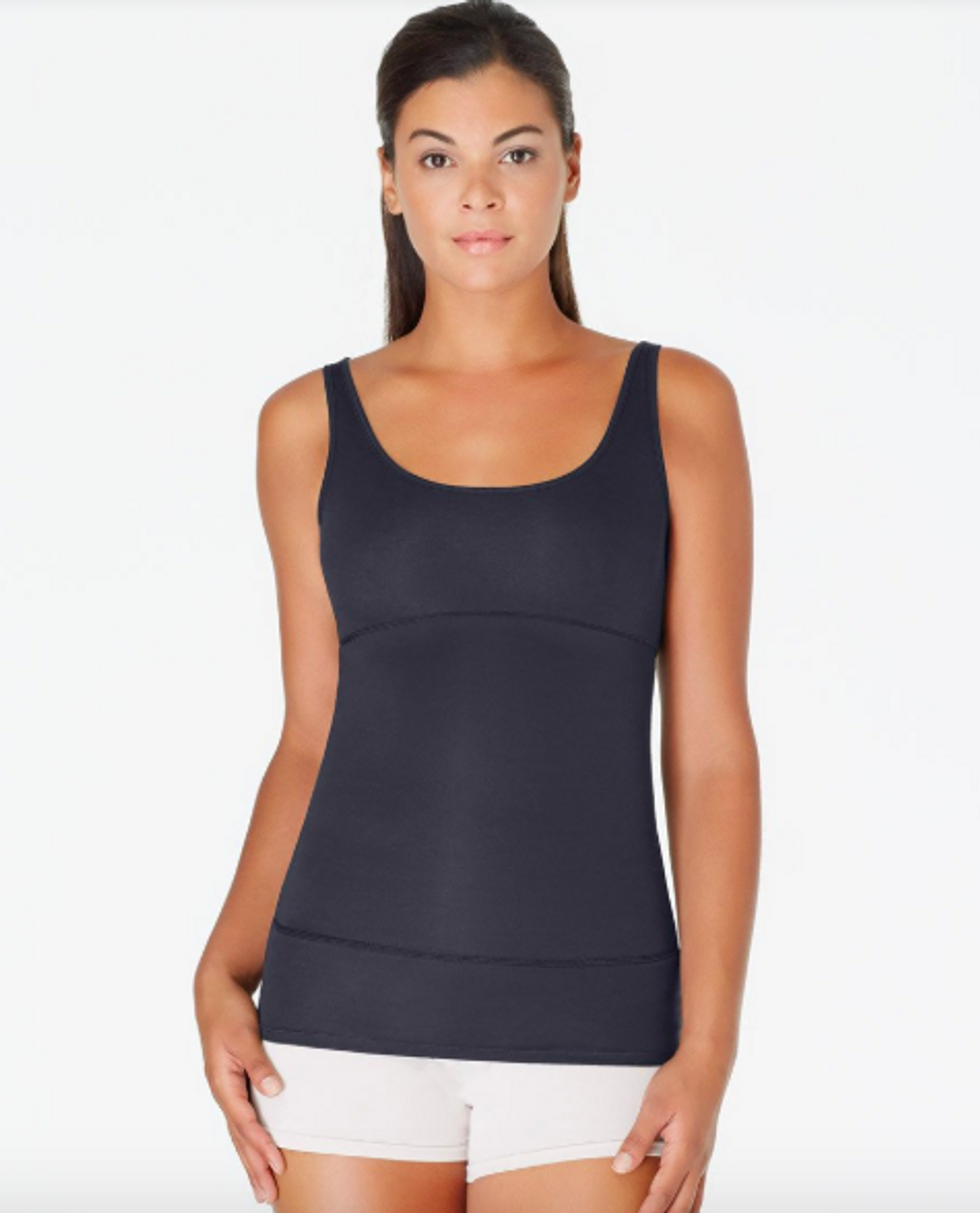 Yummie
Yummie is a brand for people who just want a little bit of control — this tank's fabric is tight, yet loose enough for you to eat a three course meal. I would wear this under a dress or jeans for a very put-together look. You can also buy other waist shaping shorts or tanks on their website, too.
No matter what you choose, remember to feel comfortable — don't risk the threat of any medical issues for the sake of looking like you want. If anything, you should make your own confidence your own way!