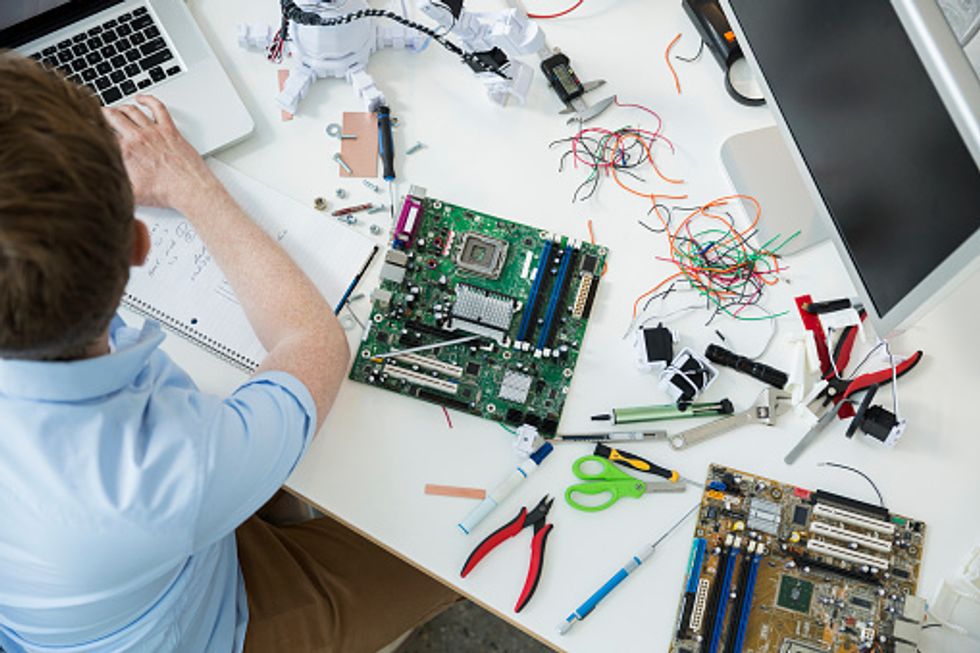 20 useful tech items for under $26
20 tech-related products for under $26 perfect for a gift or to bring to the office
My dad is the hardest person to shop for. The garage is filled with gifts from over the years from all his children- books left unread, artwork unappreciated, handmade crafts piling up. So with his birthday quickly approaching, I knew I needed to try a new tactic. What does he really enjoy? Gadgets.
I needed something that would wow him and preferably not break the bank for me (he doesn't like his kids spending money on him). I set out to find affordable tech gear that would actually be useful and not end up amidst the forgotten gifts in the garage. In the end, I found a couple things that are sure to peak his interest, and have plenty of ideas for Christmas too! Here are my top picks for tech-related gear under $26.
Cell Phone Stand $10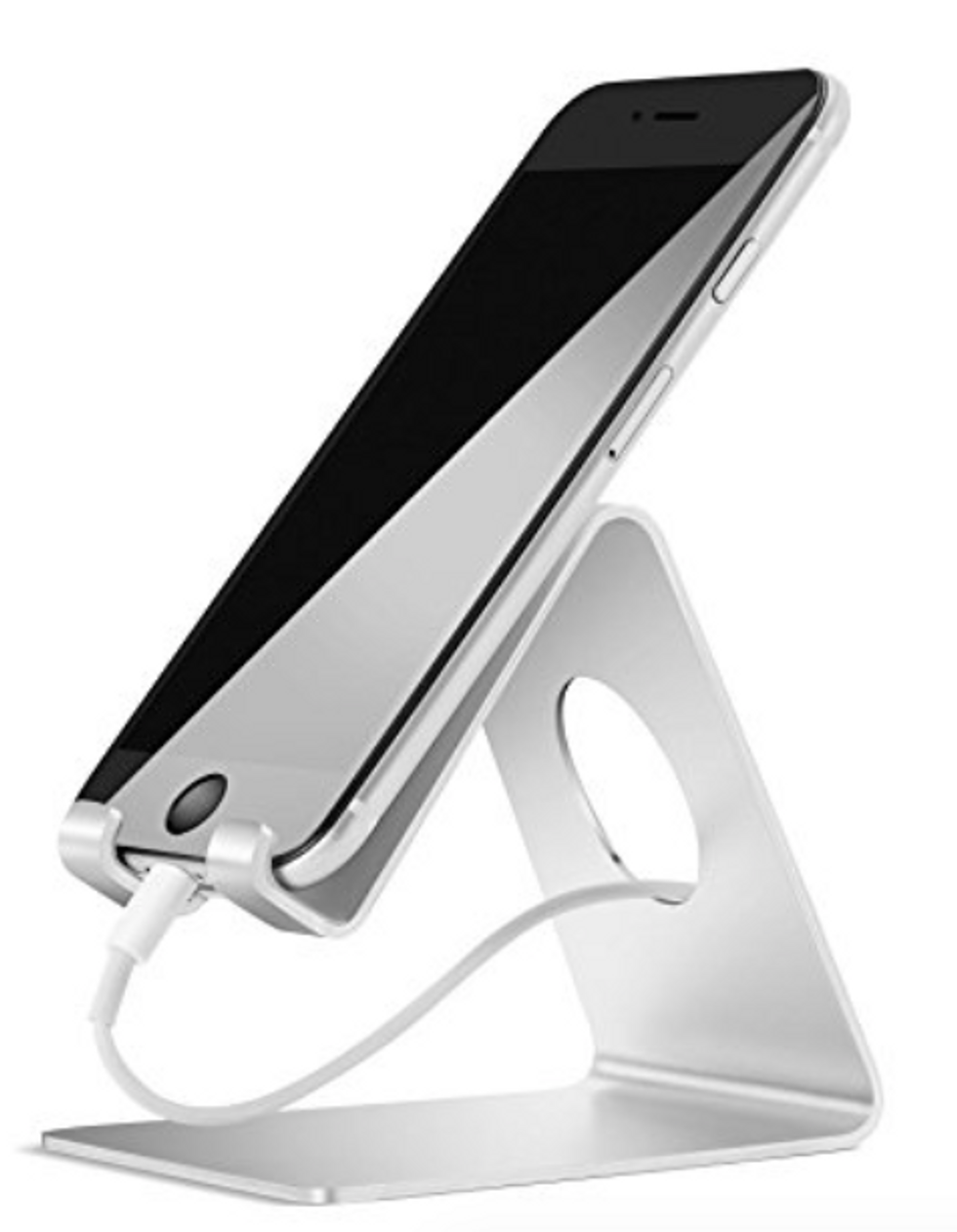 Amazon
This cell phone makes receiving notifications easy. This stand can be placed on a desk in an office or at home. It's sleek and lightweight and is built to hold a phone connected to a charging cord. It comfortably holds an iPhone 5, 6 or 7 of varying sizes.
Bluetooth Wireless Keyboard $20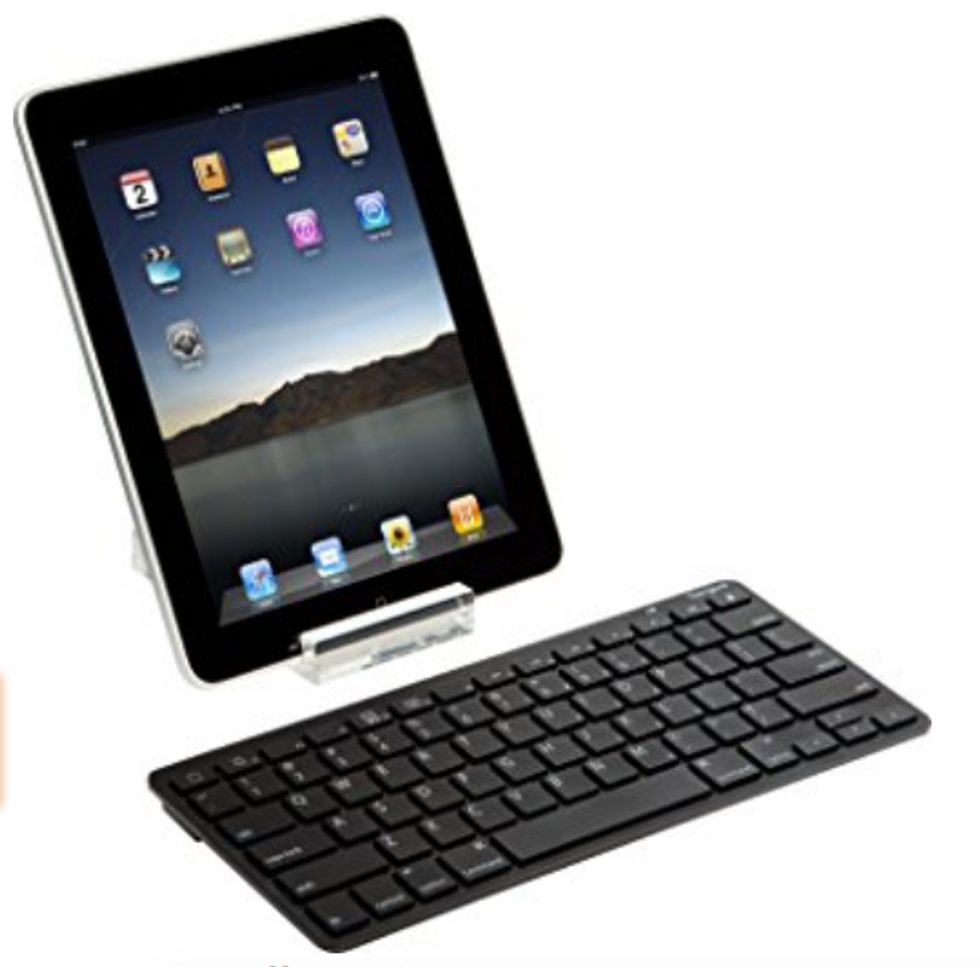 Amazon
A wireless keyboard is a great gift for people who frequently use their tablet or iPad's for work or writing. This keyboard is easy to connect to Bluetooth on your device and is compact so you can pack it up and take it on the go.
Tile Mate Key and Phone Finder $25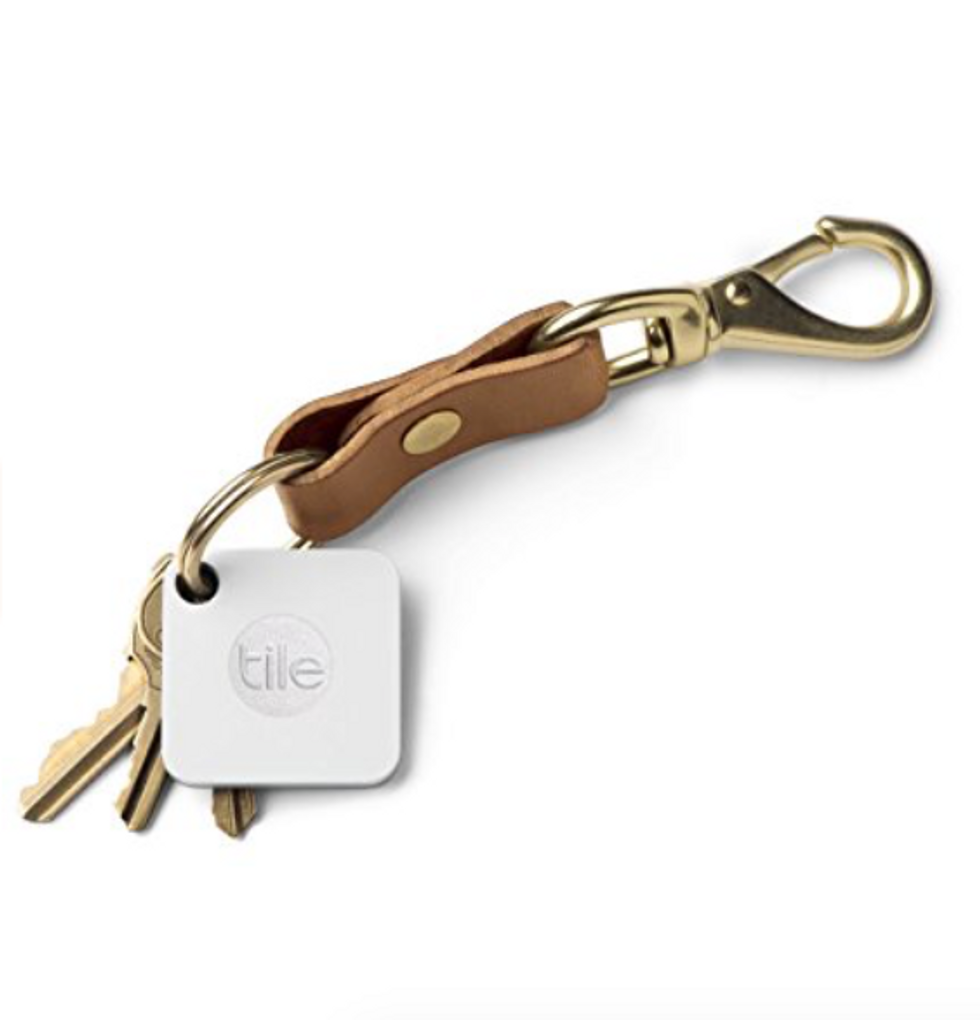 Amazon
You've probably heard of a Tile Mate and may already have one yourself. They're these genius little devices that attach to your keys or phone (or anything you could lose, like a remote control). You connect this device to the Tile App and voila- you'll never be running around the house searching for lost keys again.
Nano Quadcopter Drone $21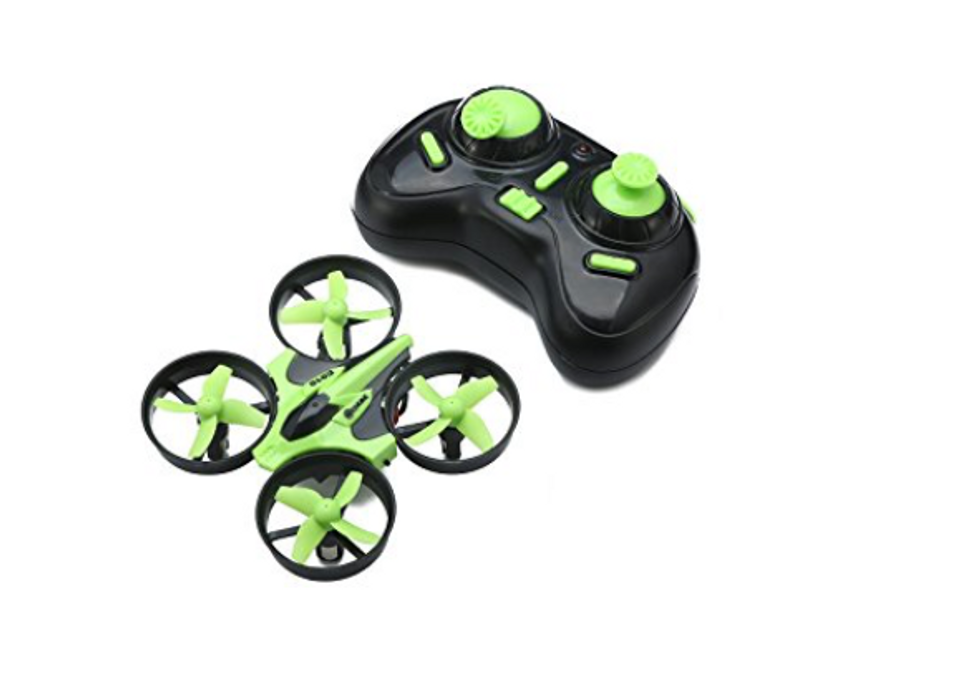 Amazon
A micro drone is a fun gift for kids and adults alike. Take it to the beach or the park and practice your piloting skills. The best part is this drone has 360° Roll-Over meaning it can perform flips and rolls with the push of a button. It comes in black and white, red or green.
Bluetooth Wireless Speakers $16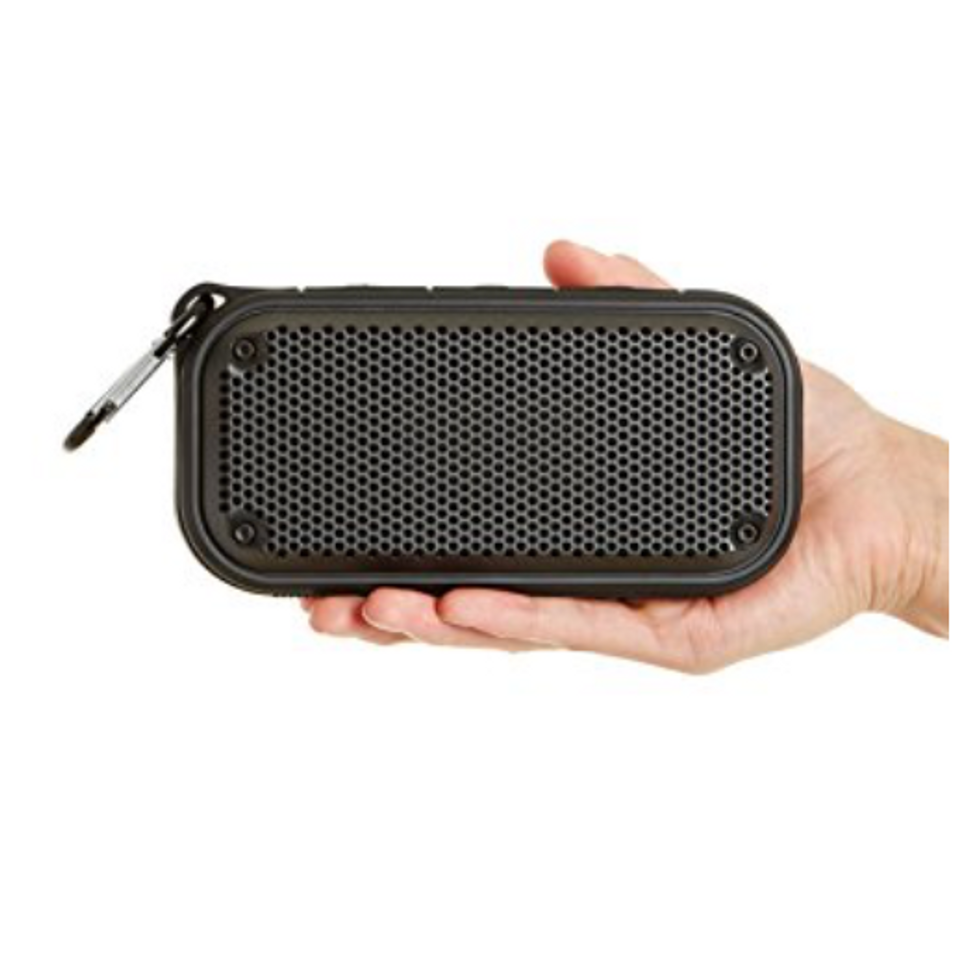 Amazon
Rather than playing music or watching a video on YouTube with your phone's speaker turned to high, you can just connect to this Bluetooth wireless speaker. It's waterproof and comes with a carabiner so it's easy to take with you on a bike ride or cue up some tunes for your morning shower.
External Battery Power Bank $19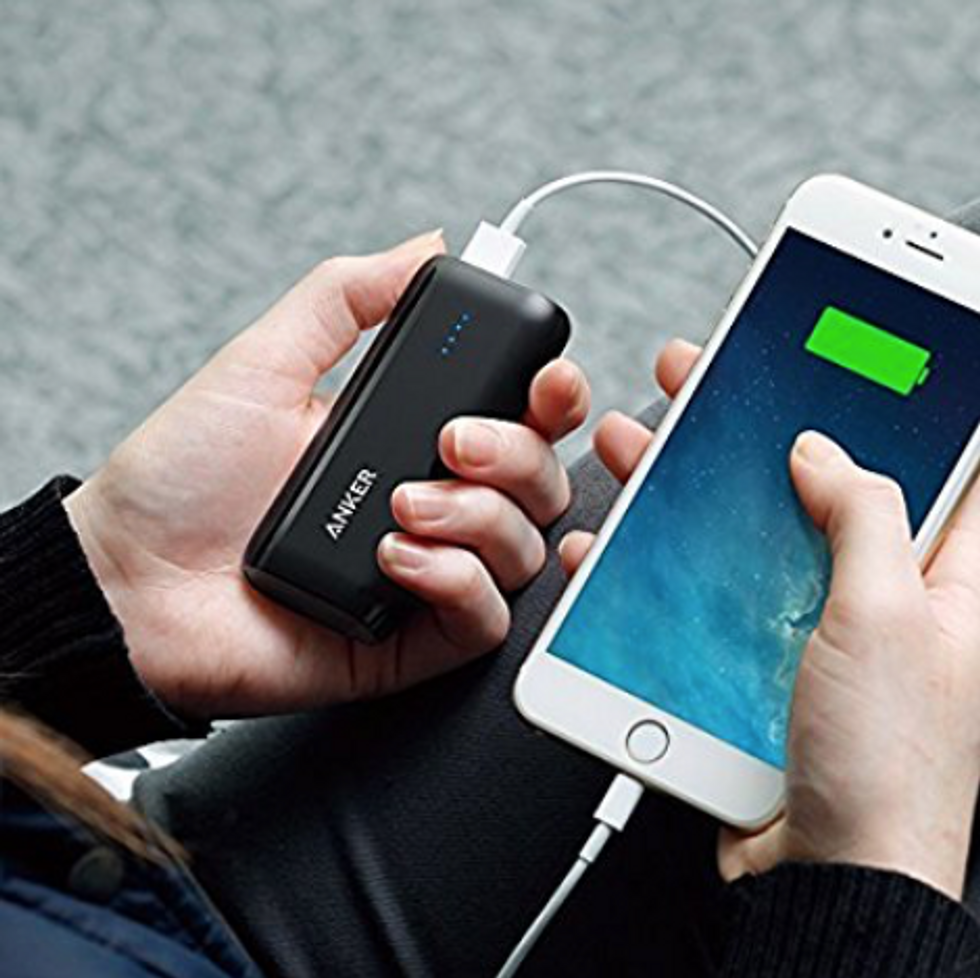 Amazon
Are they creating phones to die quicker these days or am I just using mine way too frequently? With all the apps, the music, the navigation, the texting, I feel like my phone is always on low battery before dinnertime. This external battery pack will keep your phone charged when you're out and about and not ready to limit your screen time.
Grid-It Digital Organizer $15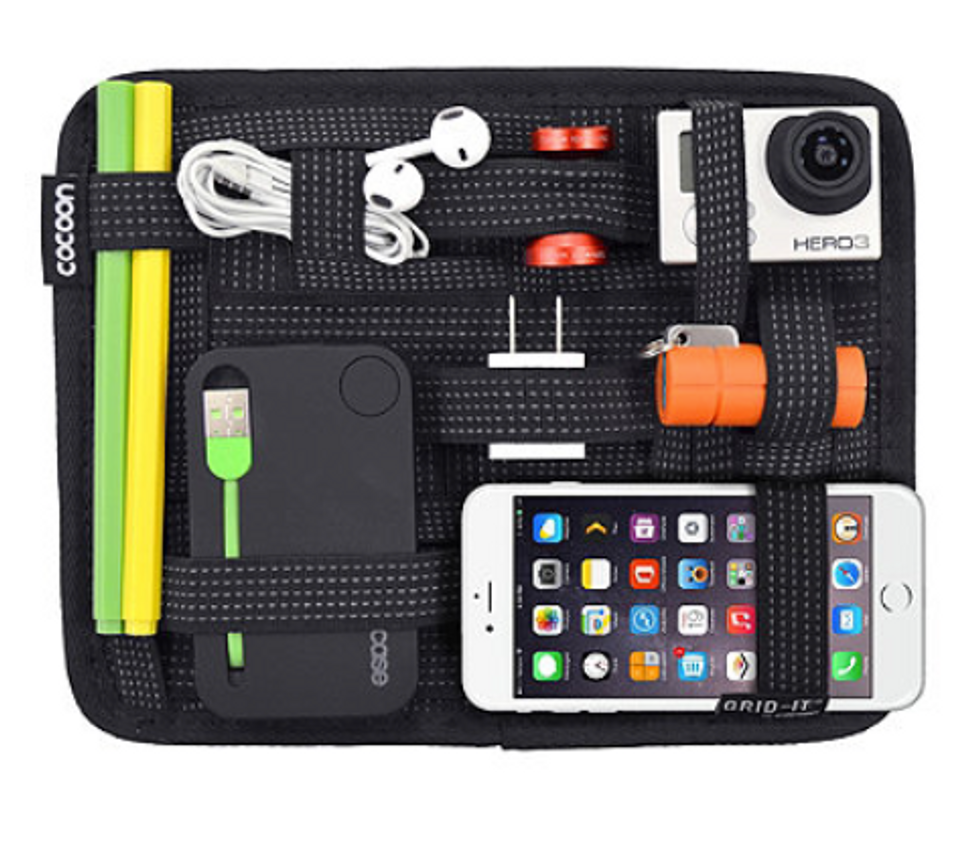 Bed Bath & Beyond
This is the perfect gift for Dad who has way too many gadgets and charging cables and still carries around a mini flashlight because you never know when you're going to need it! Now he can keep his tech gear organized and secure rather than tossing it all into the abyss of his backpack.
USB-Powered Clock Fan $13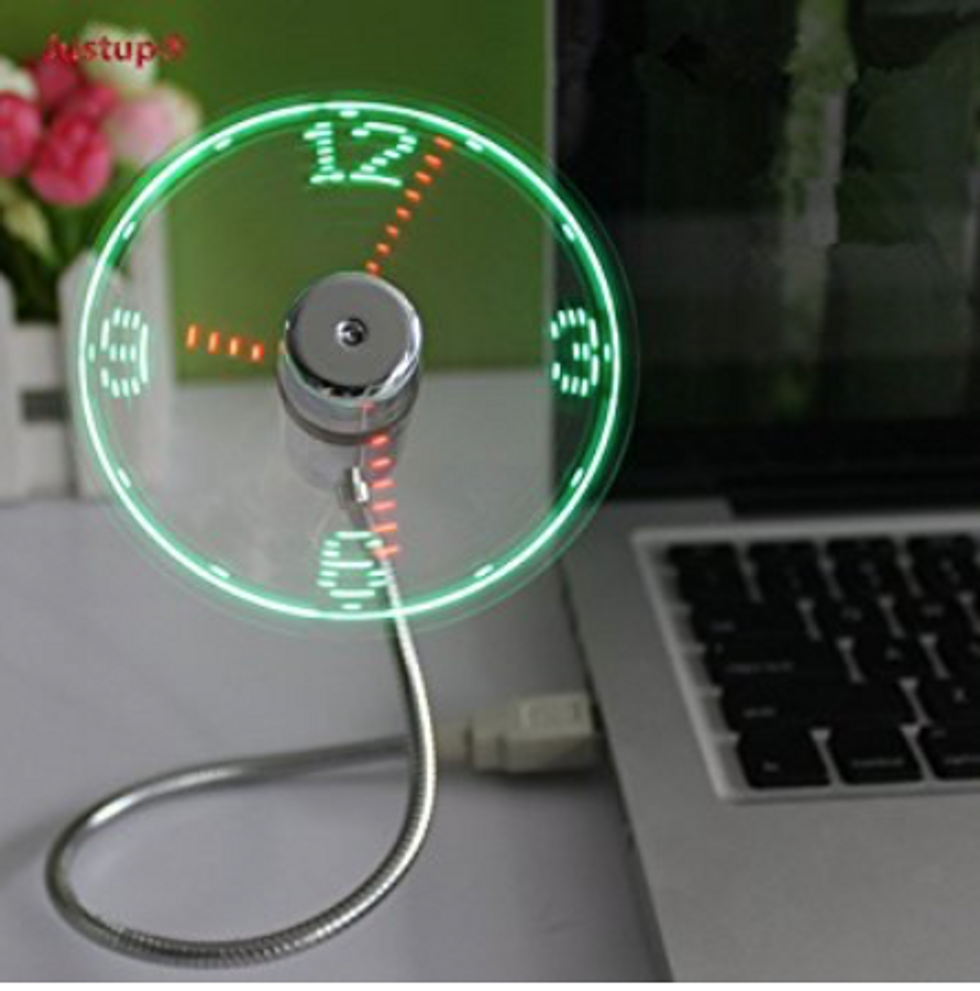 Amazon
What Dad doesn't like the gimmicky tech gear? This little device doubles as a fan and an LED clock. Simply plug it into your laptop or desktop computer and prepare to be amazed- or at least a little cooler. No pun intended.
Noise-Isolating Metal Earbuds $16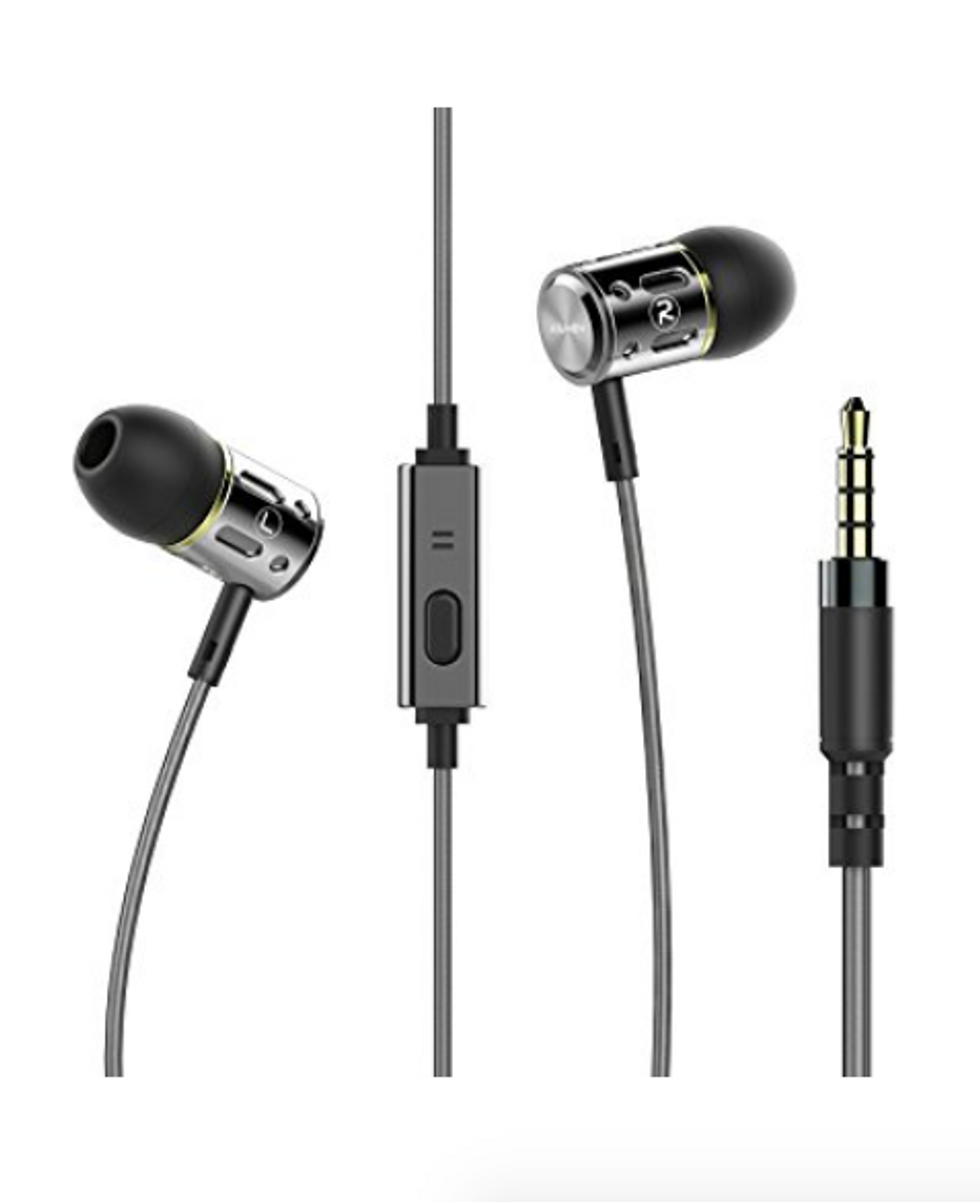 Amazon
These sleek metal headphones provide a clear listening experience with noise isolating memory silicone earbuds that rest comfortably in your ears. These headphones also have a microphone and a play/stop button to easily pause your music or answer a call.
Headphone Audio Splitter $11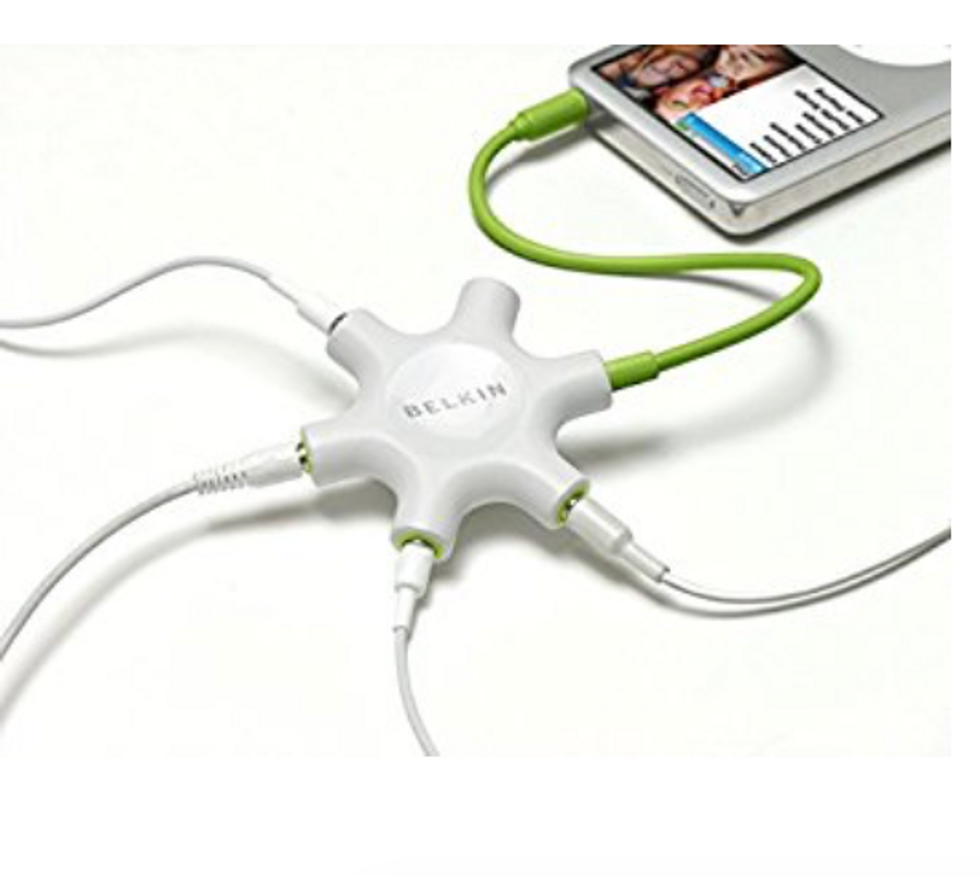 Amazon
With this audio splitter, you and your friend will never have to hover over a phone using the wrong ear bud in your ear to listen to music together. There are headphone splitters that allow for two headphones, but I love this one because it allows for up to six devices. Perfect for a family road trip.
Self-Stirring Travel Mug $14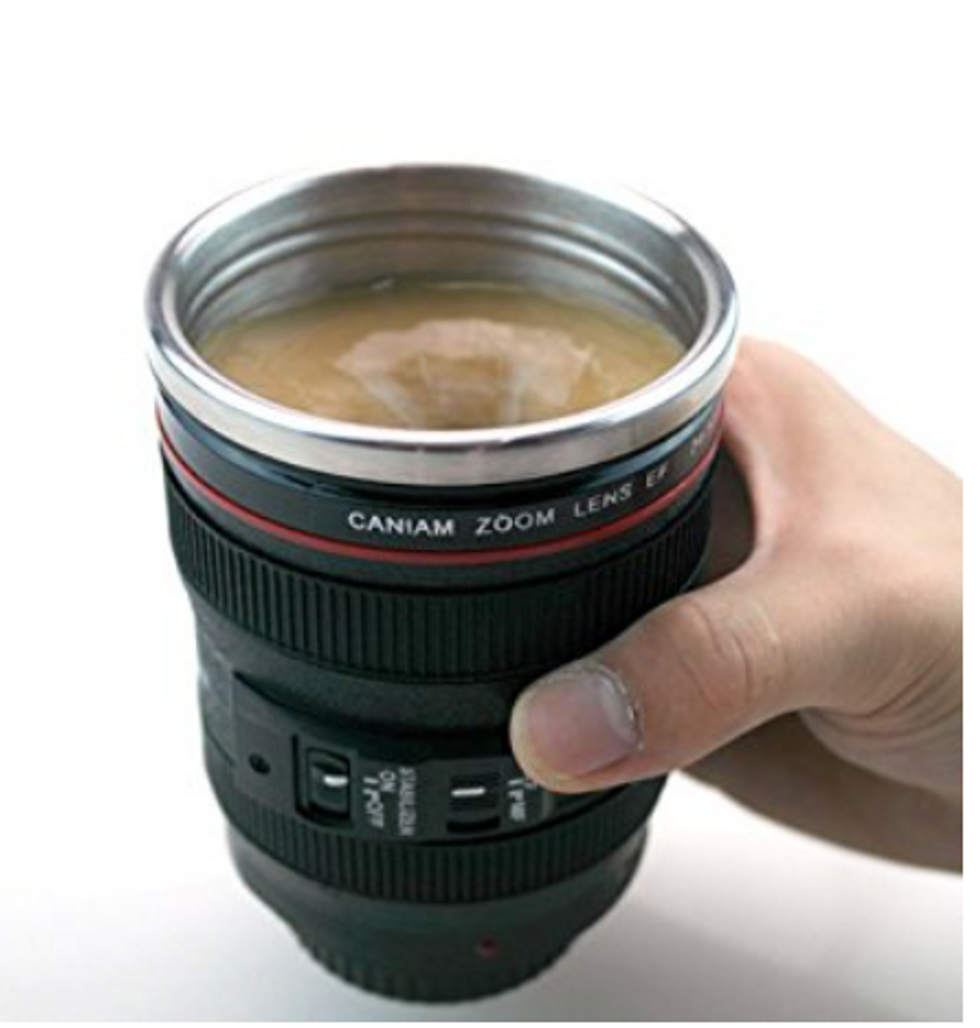 Amazon
You've probably seen the camera lens coffee mug that was hip a few years back, but this one takes it to the next level. This travel mug not only keeps your coffee hot, but it stirs it for you too- because who carries a spoon with them on the go? It's a fun twist on an everyday necessity.
Motion-Activated Toilet Nightlight $11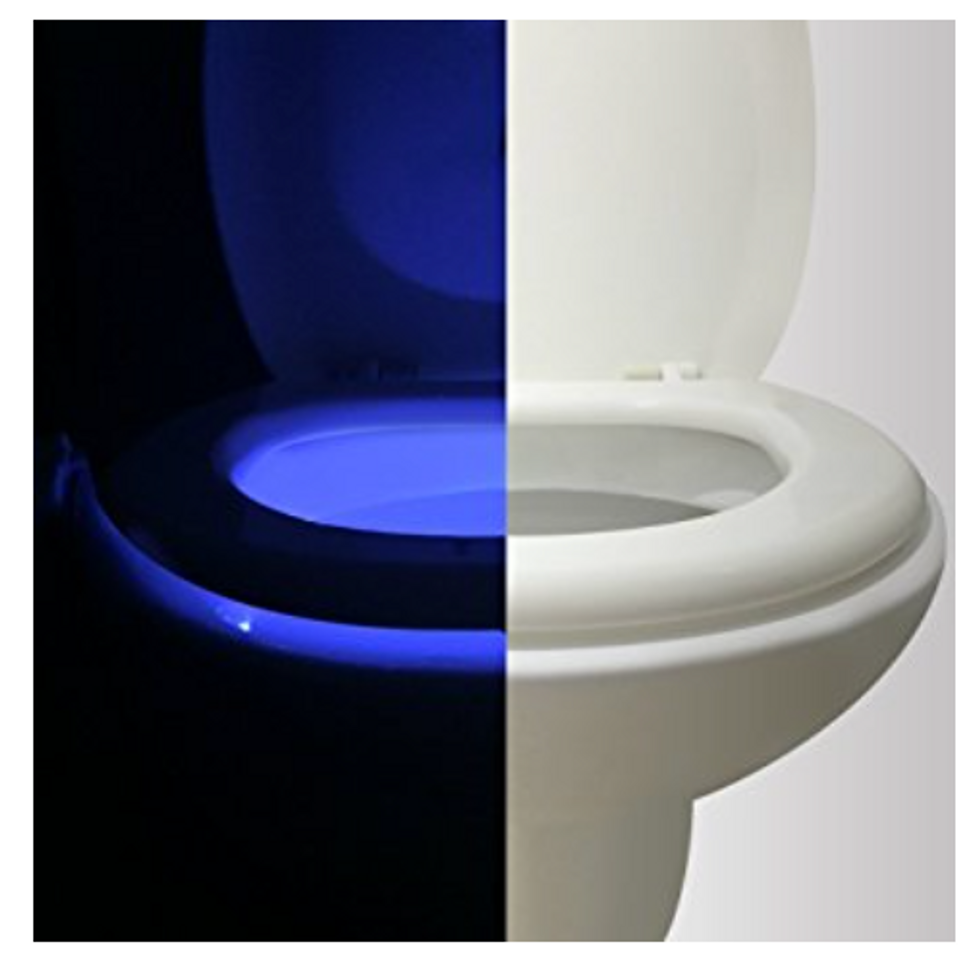 Amazon
I had to include this one on the list because just look at it! This is exactly the type of thing my dad is into- the gimmicky tech to surprise his house guests. It's controlled by a motion sensor and has adjustable brightness and color options.
Amazon Dash Buttons $5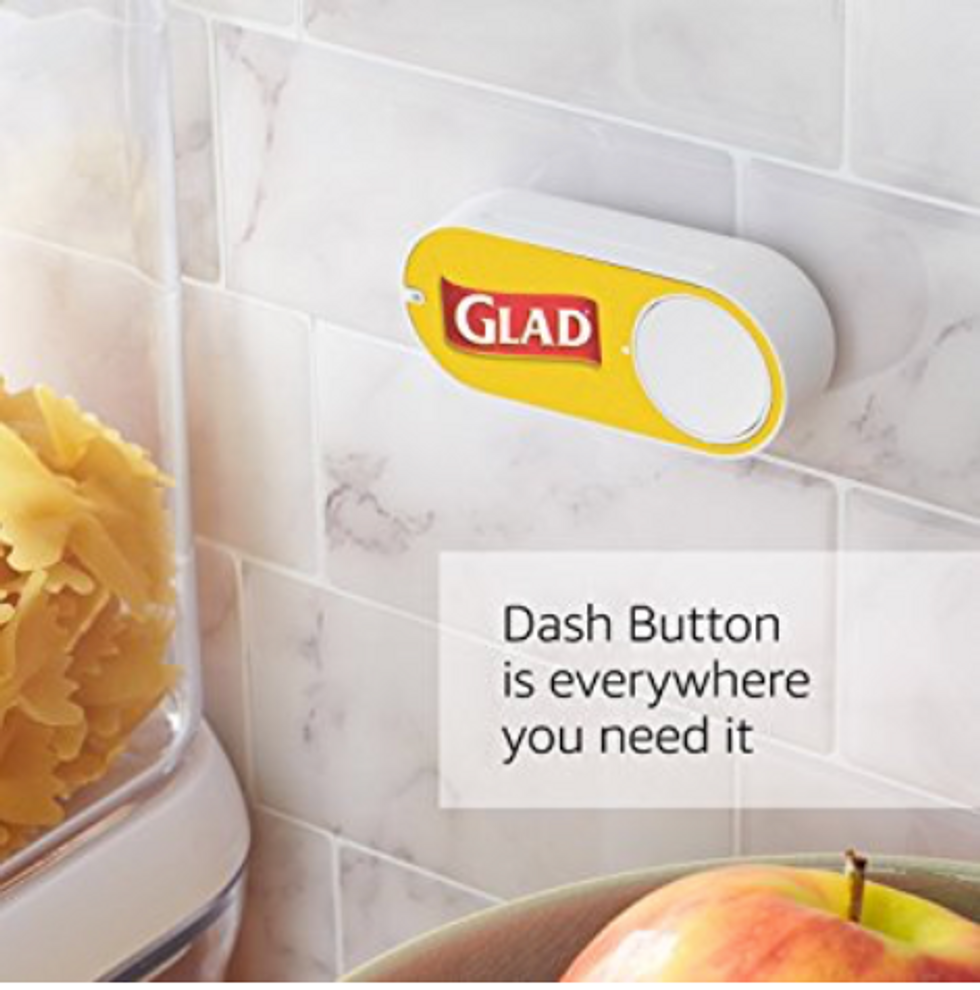 Amazon
Amazon debuted the Dash a couple of years ago with more than 100 brands to choose from. These little buttons make shopping that much easier by taking out the extra steps. Say you're almost out of toilet paper, Kleenex, or laundry detergent. With the Dash, you can simply press the button and more will be ordered for you.
Game of Phones $20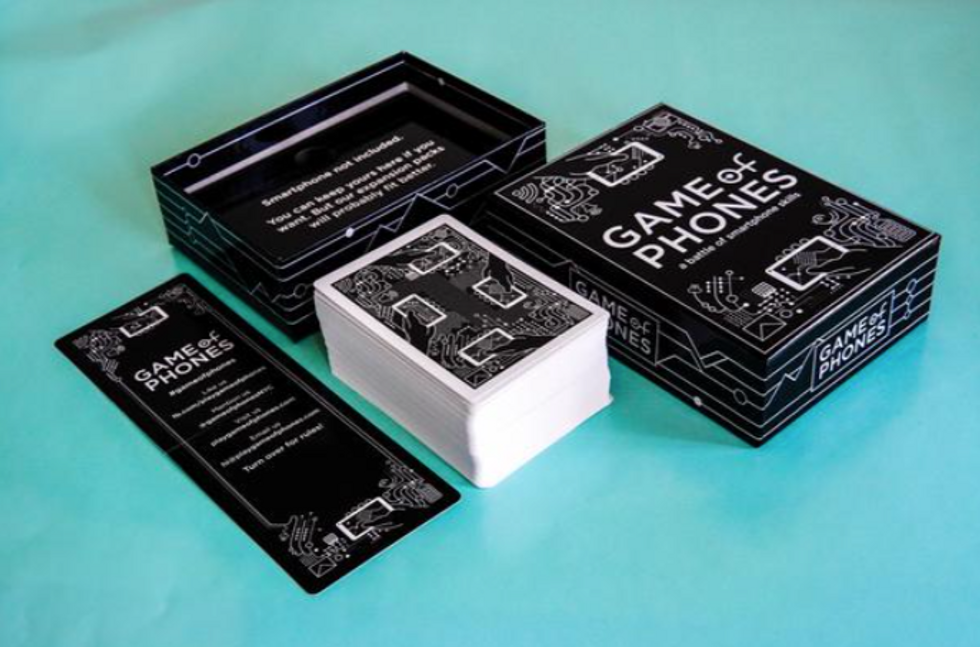 Game of Phones
We're having a family night and my Dad wants to play Monopoly but the (grown) kids are all distracted by their phones. Sound familiar? Well Game of Phones is the perfect solution- it's like Cards Against Humanity meets the smartphone- and will make you feel like your phone addiction isn't a problem at all.
Electronics Tool Kit $20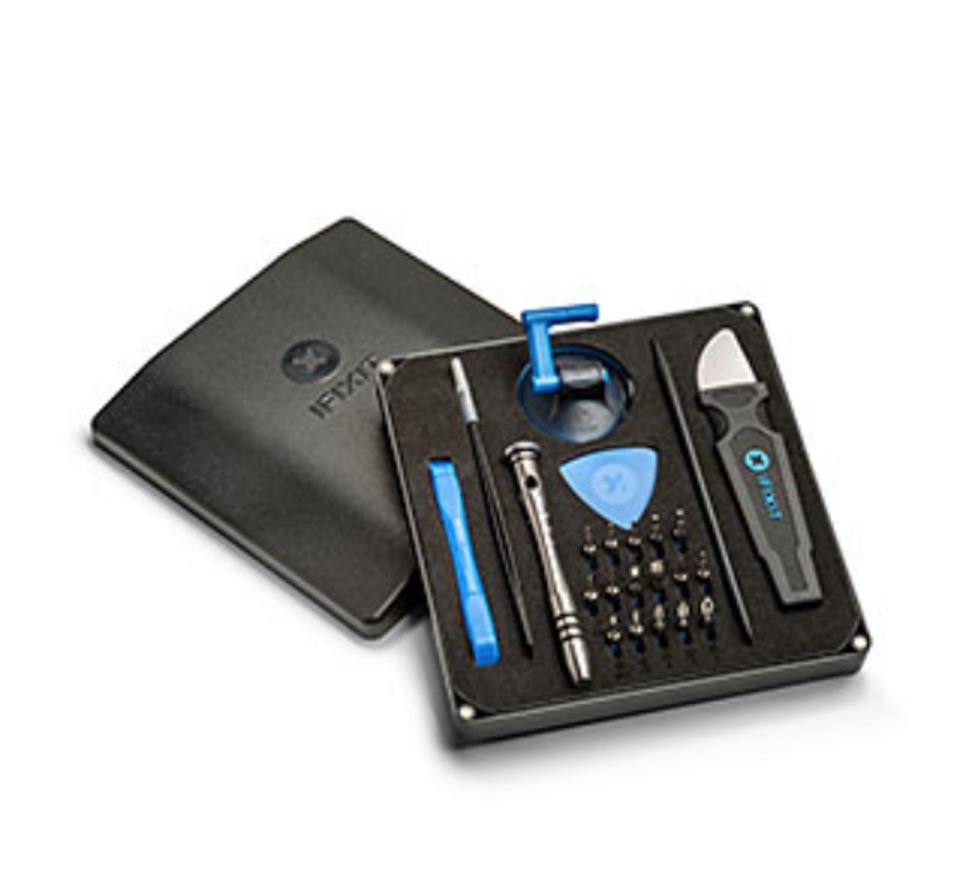 Think Geek
This tool kit is a techie's dream. It has everything one could need to fix any tech gadget and save the day. This tool kit has all the basic materials needed to fix almost any tech-related problem. I wouldn't know what to do with it, but my Dad sure would.
Flameless Candles with Remote $11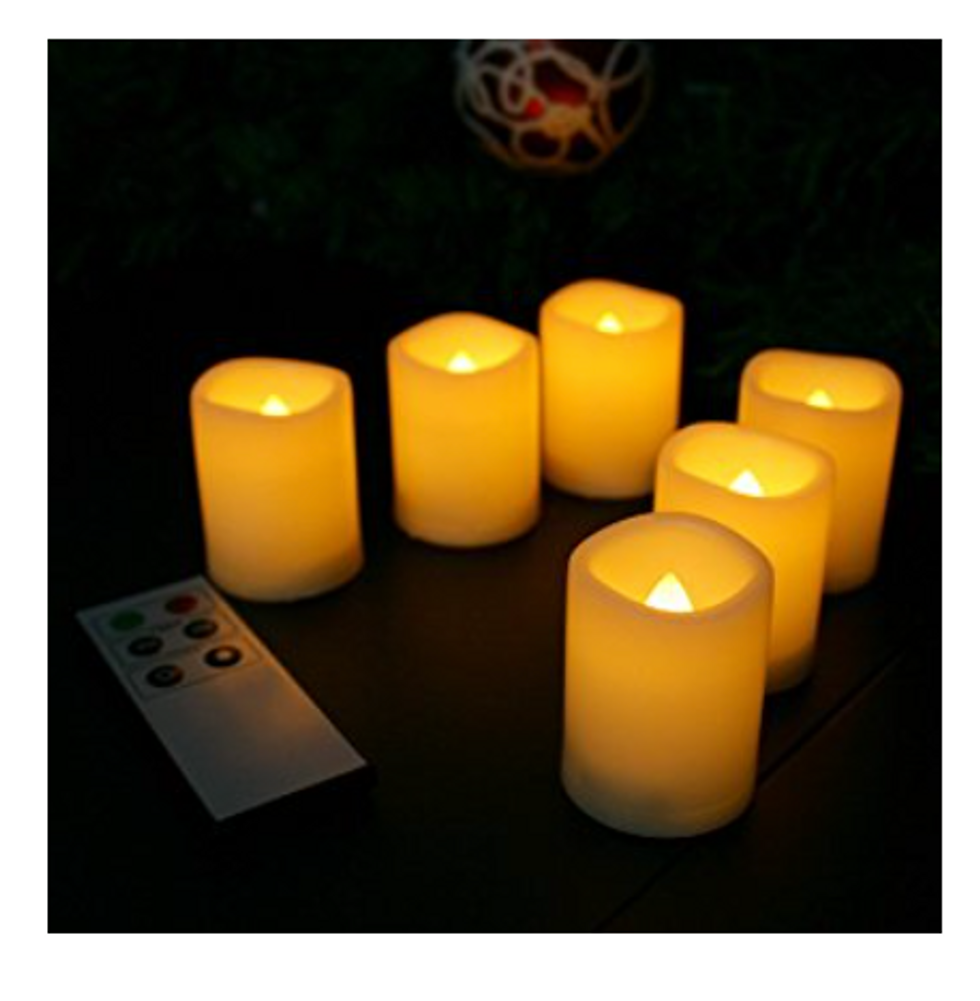 Amazon
This may be a gift more for me than for Dad, but it made the list simply because it has a remote control. My Dad was always afraid I'd burn down the house with scented candles, so these battery-operated votives are the answer. Not only do they have a remote control, but a timer as well. You could set them to come on for 4 hours at 8pm every evening. How cool is that?
Tear Ring Phone Stand $8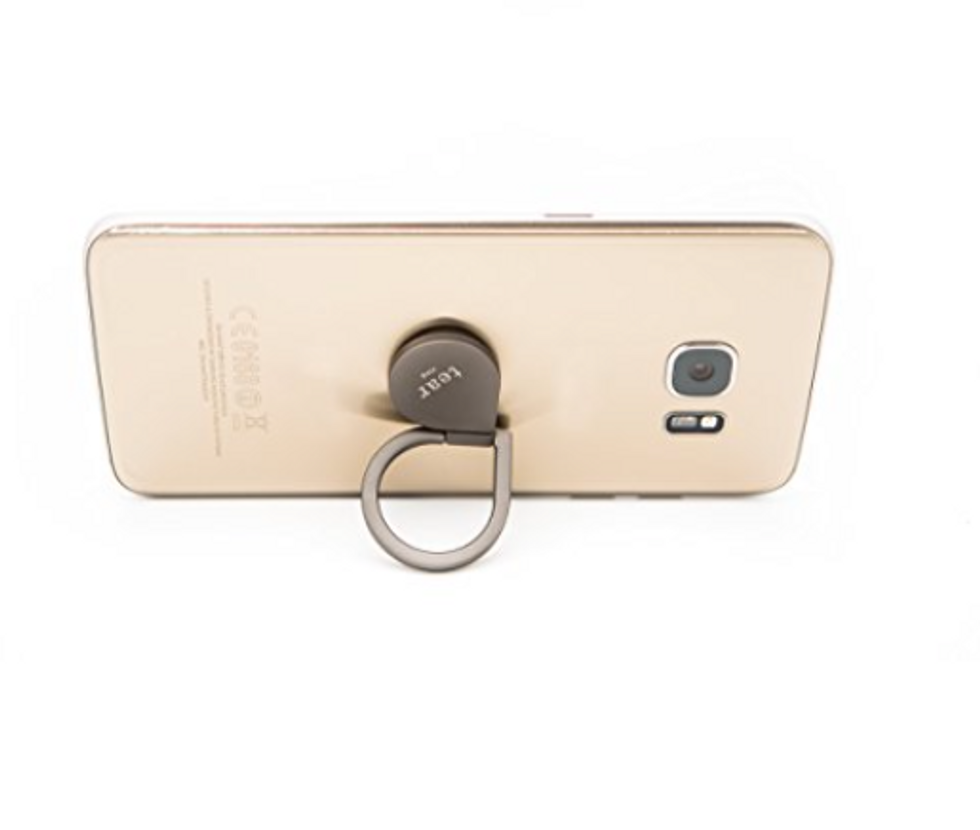 Amazon
These things are becoming so popular lately that it's strange to see a phone without one. There are a few top brands out there but this is my favorite. These little tear drop- shaped rings can be used to better grip your phone or as a stand to prop up your device. They come in Rose Gold and Space Gray.
Car Humidifier and Diffuser $20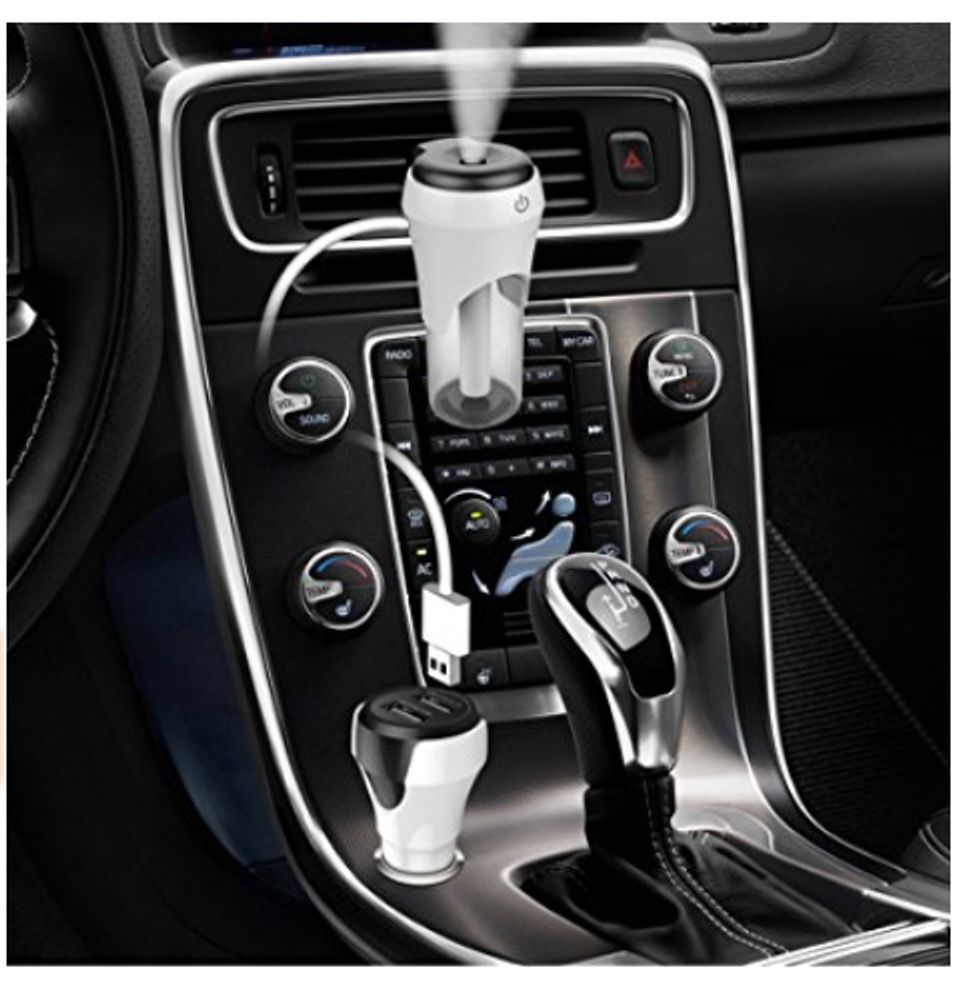 Amazon
My Dad is always transporting kids and grand-kids and the family dog so when I saw this car diffuser I had to add it to the list. This gadget doubles as a humidifier and essential oil diffuser to freshen up a car. It has two USB ports so you can still charge your phone while freshening the air.
3D Decorative Nightlight $13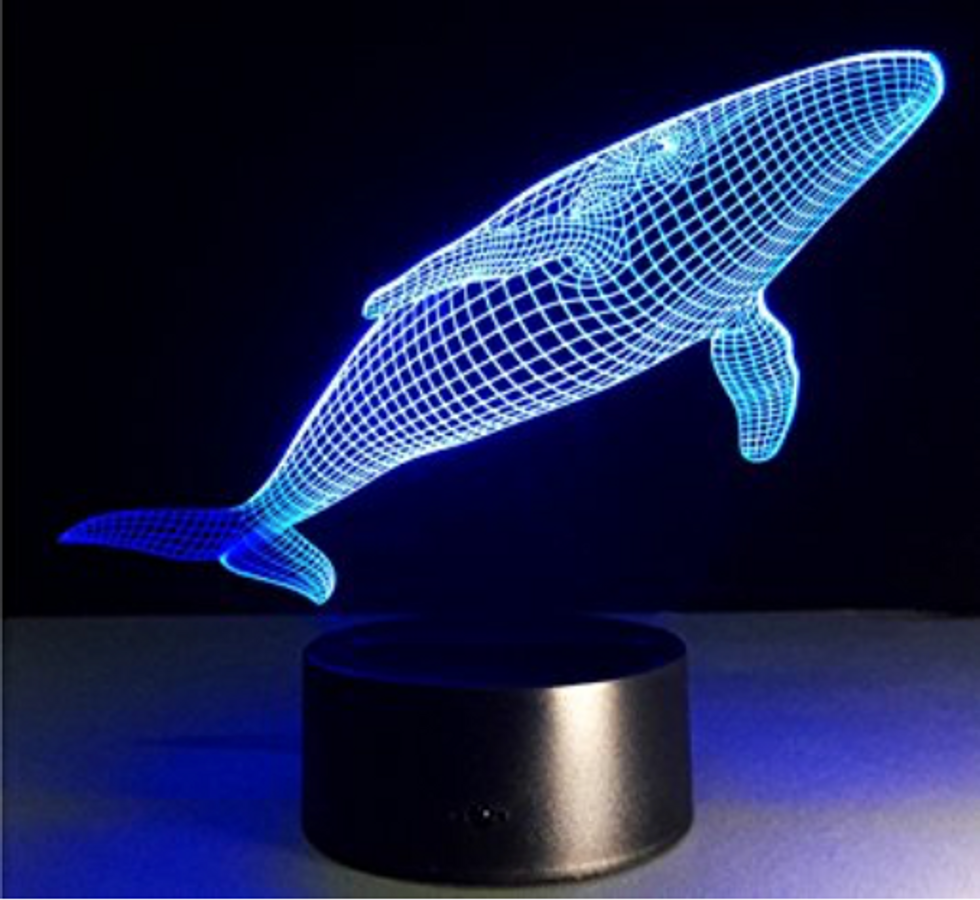 Amazon
This 3D nightlight is a fun gift idea because it's functional and decorative. It has 7 colors options to choose from and is cordless so you can place it anywhere. Aren't feeling the whale? Sokos also offers different versions like a dolphin or a rhino so you can find one you like.
4-Port USB Mini Hub $7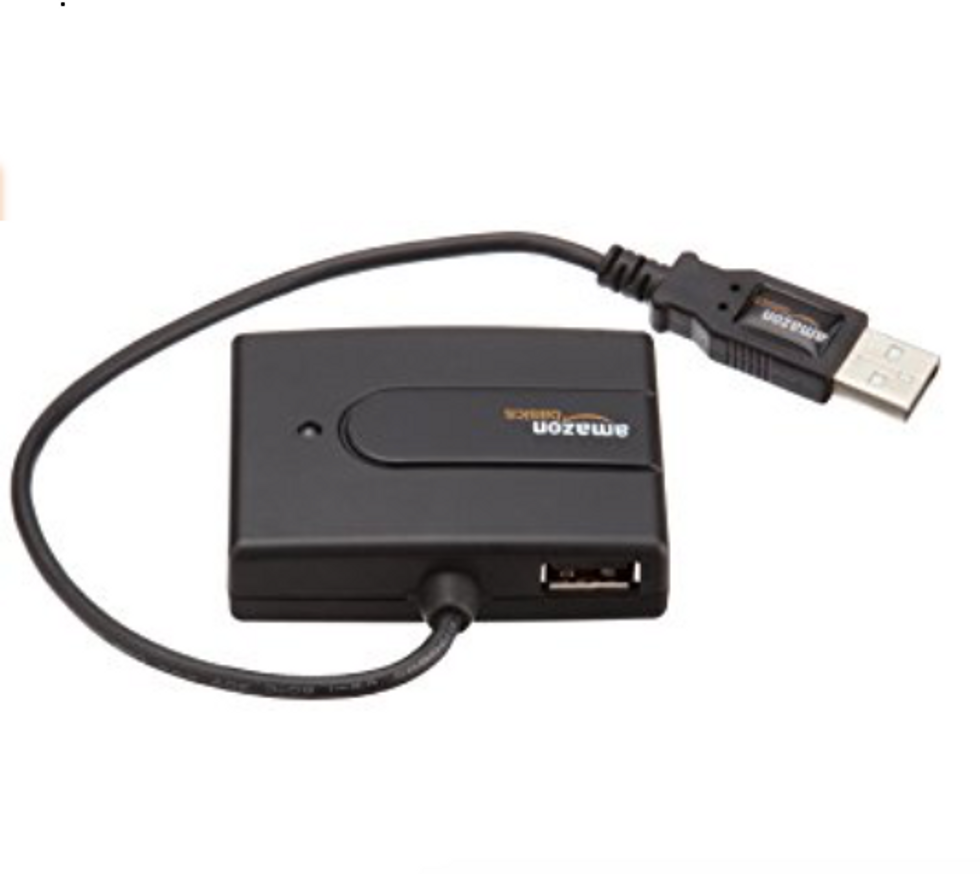 Amazon
This mini USB hub is an office essential. I love the Amazon Basics version because it's compact, affordable and has four USB ports. This is a great tech tool for those who work on the computer and need to connect multiple devices at once.