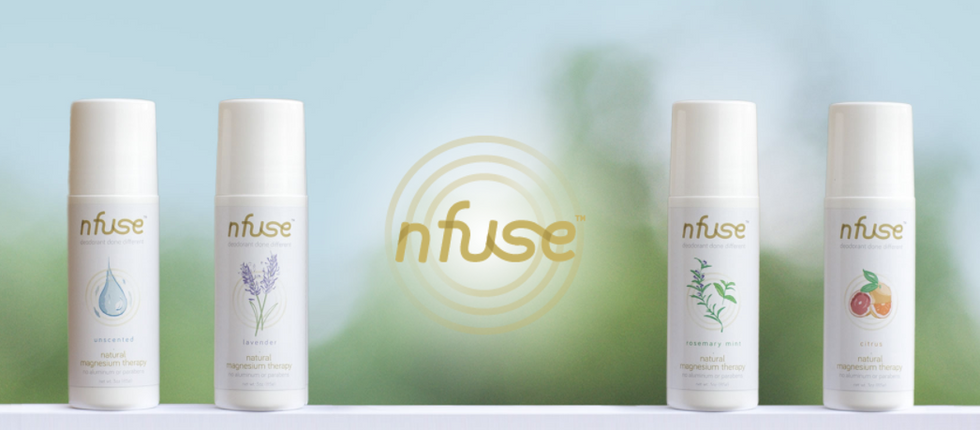 Nfuse Is Natural Deodorant Done Different
Nfuse Natural Deodorant Put to the Test
Natural deodorant has become a big thing on the market but does it really work? I have plenty of friends who use it and they succeeded in getting me to try it out.
For this experiment I tried three different brands, scents, and price tags all while sticking to the roll-on approach. All available at Whole Foods I ranked these guys in order of best to worst. The absolute best was Nfuse Rosemary Mint Magnesium Roll On. The first day I tried nfuse on a not too busy day. The second day I tried it on for a trip to the gym.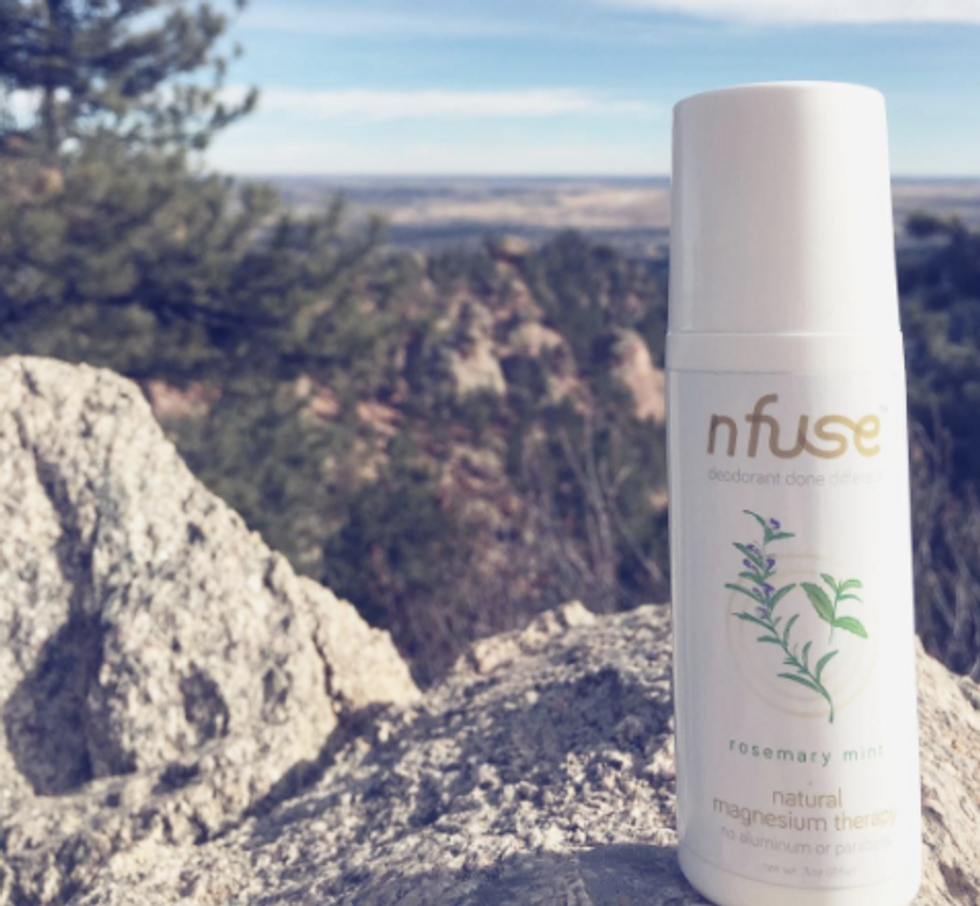 The nfuse slogan is 'deodorant done different'. With the same health benefits as a lot of natural deodorants Nfuse is all natural, aluminum free, preservative free, and paraben free. However, their story revolves around the fact that 50% of Americans are lacking in their magnesium intake. On a trip to South America the founders saw that milk of magnesia was used as a deodorant and they decided to make their own formula based on this central ingredient.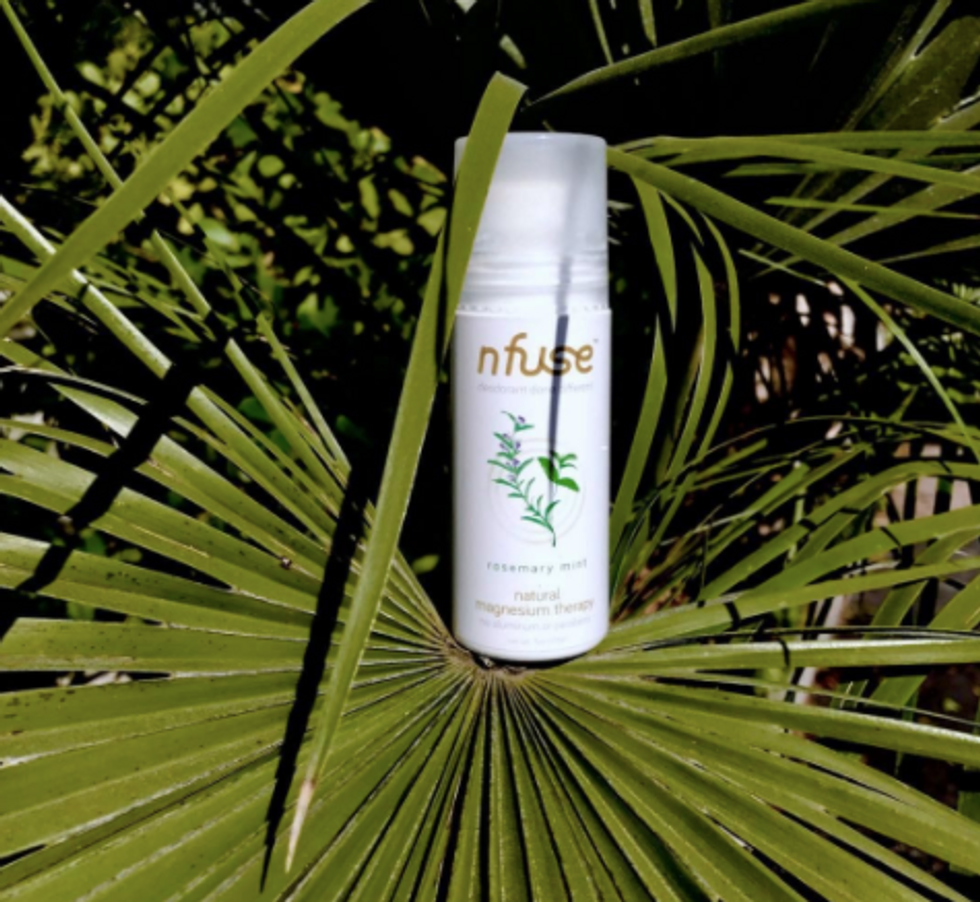 The product comes off the roller and is white on your skin. This can be a little disconcerting because there's suddenly a bunch of white liquid on your armpit. I didn't actually mind because I had never used a roller before and this way I saw how much I was applying. It rubbed into my skin and even the drop that landed on my shirt came off so much easier than regular deodorant. It was game time!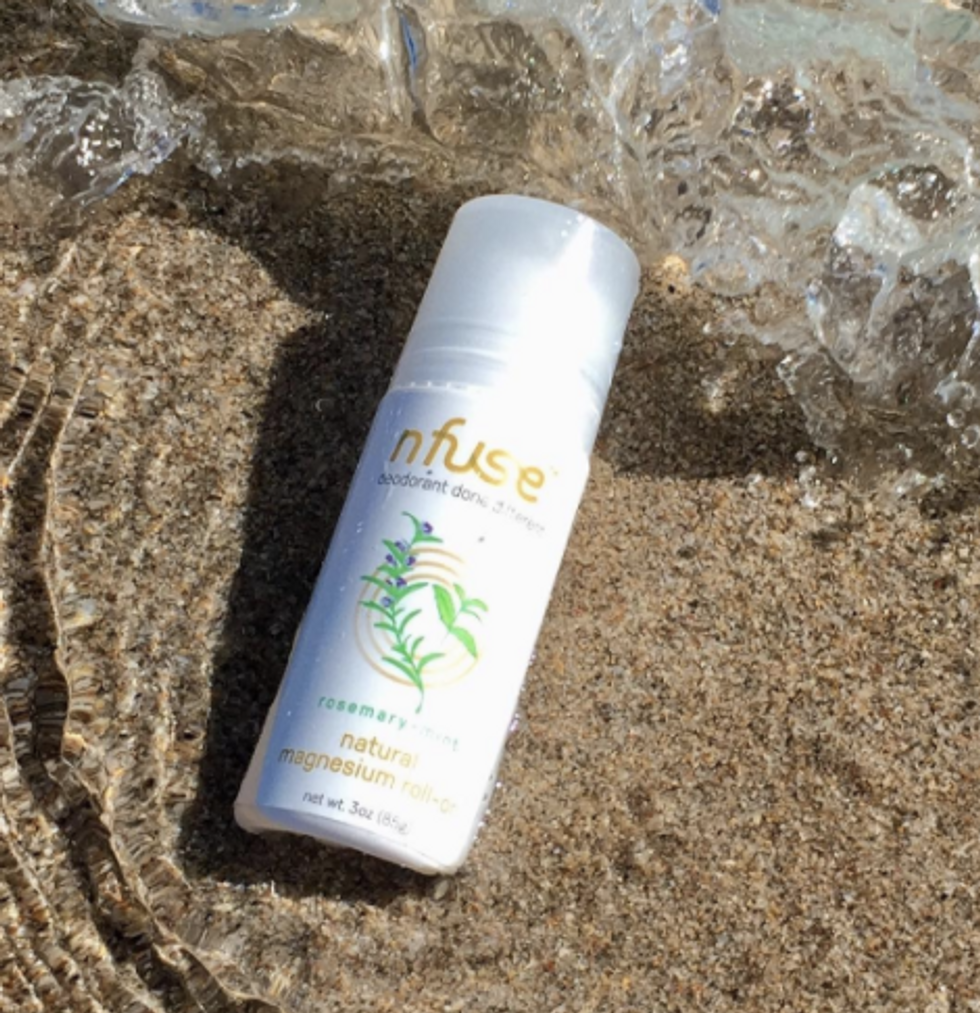 Once it was applied the first day I went about my business. The scent is incredibly strong when you first put it on and the mint left my armpits tingly with an incredibly clean feeling. An hour later there was no stickiness or residue. The scent faded throughout the day but whenever I did a sniff check I could still smell some mint. By the end of the afternoon, around 7 pm, I had walked outside for a lot of the hot day and my deodorant was done. I reapplied and then went back to my day. When I took a shower that night I didn't smell bad and there was no real sticky residue left to wash off.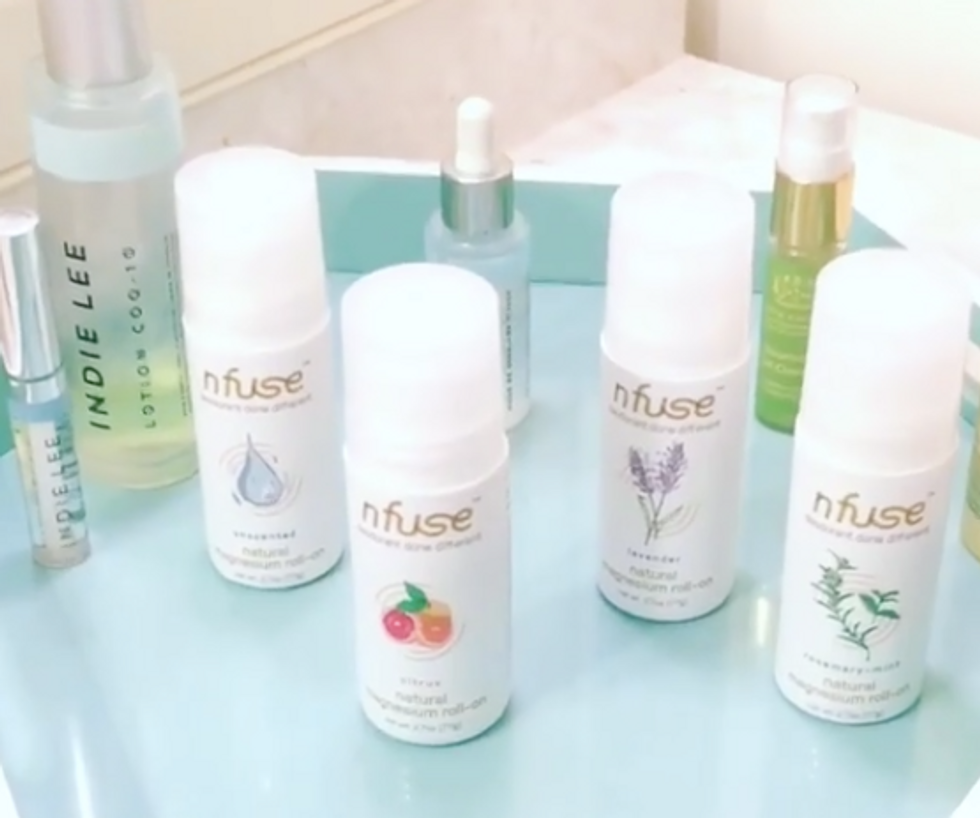 Using it at the gym I was surprised how much I was sweating. I had been using an anti-perspirant for years so the sensation of feeling myself sweat was not something I was used to. I didn't mind it though! It's hot, you're working hard, your body should be sweating! Working out I finally understood the health benefits for natural deodorant. No more harsh treatment on your pits! You're not plugging up any pores and stopping your body from doing it's natural processes. Stopping the stink without getting in your body's way is so much healthier!
If you're looking for a natural deodorant then nfuse is a great place to start. I paid only $10 for a great natural alternative to my antiperspirant. There are four scents available; citrus, lavender, unscented, and of course rosemary mint.