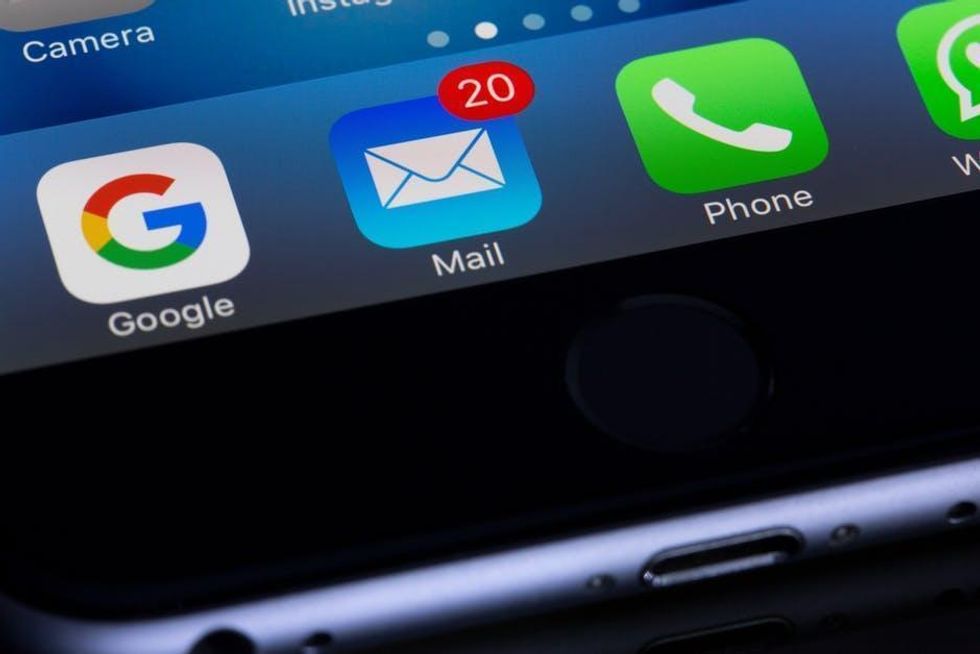 Newton is the best email app for power users
The app is designed for business and is worth every penny
These days, there's really nothing new with email, but some apps offer more productivity features than others. Newton has the best combination of features for email power users of any other email app on the market. (Trust me, I've pretty much tried them all.) Not only can you use Newton with every email service out there, it also connects to a handful of other great productivity apps.
Newton begins with a simple set up and a clean user interface. The app looks completely elegant right out of the box. Gmail's native mobile and web apps pack a bunch of features, but the user interface is often clunky and not fun to use. This clean look makes it easy to use every day. And you really can use it every day because the app is available on iOS, Android and Mac with a Windows app coming soon. Once you've created a Newton account, all you have to do is sign in with it on a new device and all of your connected email accounts will populate instantly.
But don't let this simple interface fool you. Newton has quite a few tricks up its sleeve. First of all, the basics are done right. You can quickly and easily read, draft, and reply to messages. And any actions you take in the app sync quickly with the designated email service. Sadly, many email apps can even mess this up. Another great perk is the "Undo Send" feature. For a few seconds after you've sent an email, you can quickly retract it. Avoid those embarrassing email blunders. Users can also check read receipts, schedule emails to send later, snooze emails out of the inbox, and connect Newton to a handful of quality productivity apps. Each of these features is robust and always functions reliably.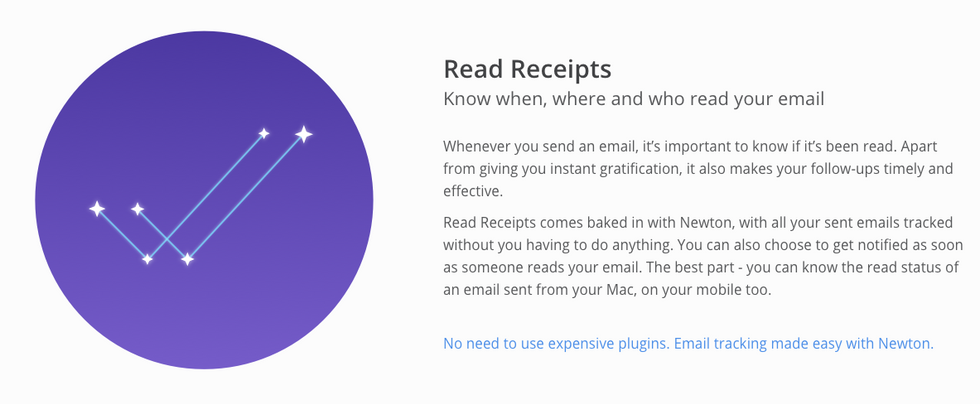 NewtonHQ.com
Read receipts work regardless of whether the person you're communicating with uses Newton or not. You can turn them on or off, depending on your preferences. This feature is handy for anyone in sales or business who need verification of whether the recipient has actually opened their email.
The snooze function lets you focus your inbox to the tasks you need at the moment. You can snooze emails to later in the day, the afternoon, tomorrow, next week or set a date of your choosing. You can even snooze emails to your desktop computer. This is great for those who work out of their email inbox and receive a lot of tasks daily.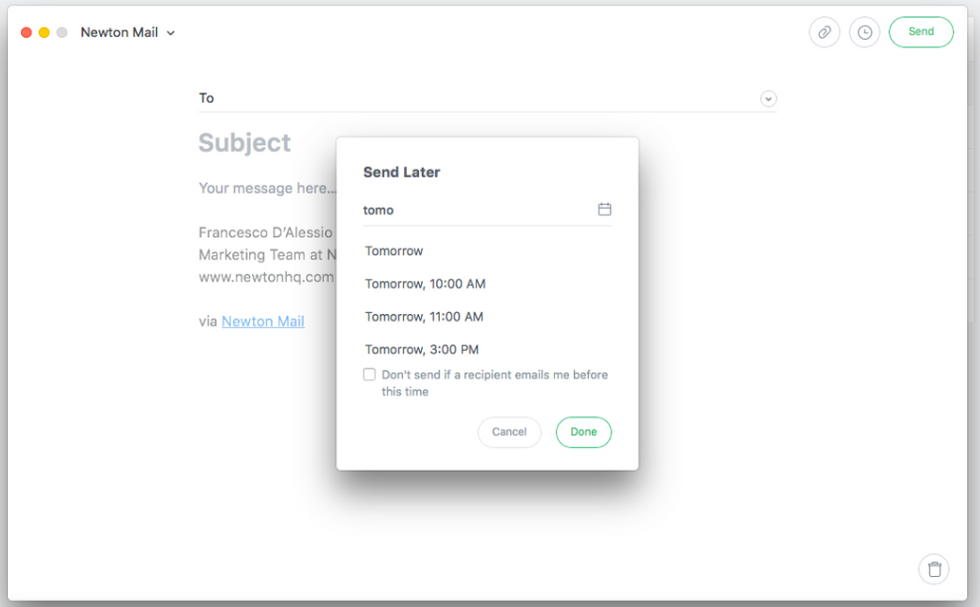 NewtonHQ
Email scheduling is the feature I use the most. You can draft an email and then select a specific time to send it. This tool is great if you don't want to forget to send an important email, but you need to wait until business hours. No need to add emails to your task list. Just draft and schedule. If you're paranoid about the email not sending, you can verify it is scheduled by checking your outbox. However, after over a year, I have never had an issue with a scheduled email failing to send.
And the connected apps extend Newton's functionality further. There is currently only a handful, but they are by far the most popular productivity apps out there. These include Evernote, Wunderlist, Trello, ToDoist, Asana, Zendesk and more. You can even save your emails to read-it-later services like Pocket and Instapaper.
Newton is a very powerful app, but there is one drawback. To get full use of all of the features, you do have to buy a yearly subscription. The cost is $50 a year. That seems like a steep price. However, if you divide that up per month, you're paying a little over $4 a month. Comparing the price with the amount of features you're receiving, I think the trade off is worth it. But if you're not sure, you can try out Newtown's features for free for 14 days. Newton is built from the ground up for power users. If you heavily use your email for work or personal business, the subscription is definitely worth it for you.