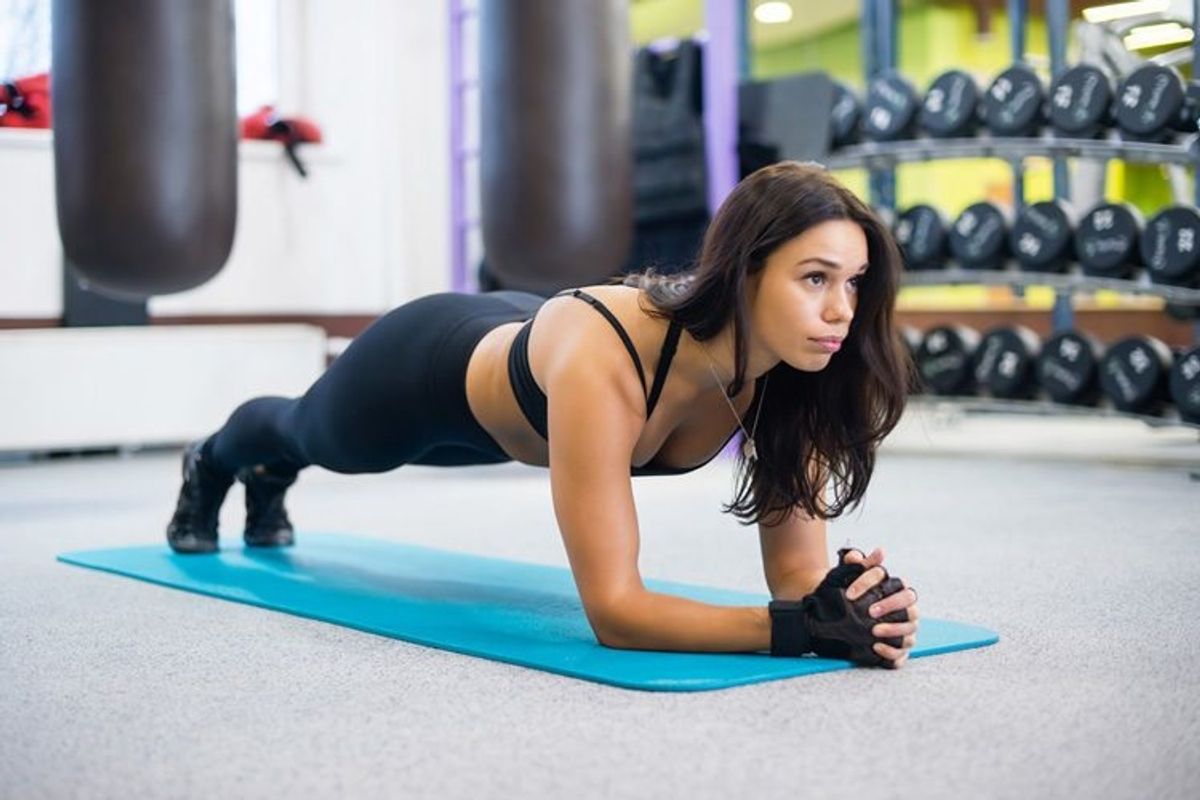 The 8 Best Personal Trainer Apps For Your Fitness Resolutions
Get into the best shape of your life.
It's the New Year, and you know what that means.
Time to break out those fitness goals. This is the year you're going to squat 3 times your bodyweight. This is the year you'll finally see that 6-pack. These personal training apps are built to help you succeed.

Starting a new weightlifting routine can be a heavy load on a beginner. Stronglifts 5x5 takes that weight off your shoulders by providing a trackable, scaleable program designed to help you build strength quickly and safely. Don't let the simple, seemingly bare bones nature of the workouts fool you, either. Stronglifts 5x5 will make you sweat.
ClassPass is widely known as a popular membership program offering access to fitness classes all over your city. But ClassPass also offers live streaming fitness classes, which means you don't even need to leave your house to participate in quality training sessions from all over the country. If you enjoy instructor-led fitness, ClassPass is the way to go.
Whether you're gearing up for a marathon or aiming for a daily 10-minute jog, Runtastic will help guide your journey. With Runtastic, you can track your runs down to distance, speed, and even shoe deterioration levels. You can also join groups for accountability or compete with other runners on leaderboards.
If you know you want to work out but don't know where to start, Aaptiv offers plenty of options. With over 2,500 audio-guided workouts in categories ranging from cycling to strength training, you can always find your niche. Plus, programs range from beginner to advanced so there really is something for everyone on Aaptiv.
As a hi-tech audio coaching app, PEAR offers a wide selection of trainer-lead programs along with inventive features like the ability to give you personalized feedback based on your heart rate. It also offers connectivity with many of the most popular fitness tracking apps including Fitbit, MyFitnessPal, and MapMyFitness.
A free training app with 185+ preloaded workouts, Nike Trainer Club specializes in offering short, bodyweight only workouts for people on the go. Once you've been using the app for a while, you'll also be able to get personalized workout recommendations based on your own routine.
Yoga is harder than it looks. Sure, maybe you can Downwards Dog, but can you King Pigeon? If not, Daily Yoga will help you get there. Virtual programs range from beginner to master level, and you can even find specialized sets designed to help you get toned or burn extra fat. By next year you might even be able to Wounded Peacock.
While it's not technically a personal training app, every workout plan goes hand-in-hand with a proper diet. MyFitnessPal is the single best app for tracking and monitoring your calorie intake. It helps with the hard parts of diet planning like optimizing protein intake and minimize carbs, and even offers handy breakdowns of common restaurant options. Wherever you go on your fitness journey, MyFitnessPal is an essential companion.
---
Dan Kahan is a writer & screenwriter from Brooklyn, usually rocking a man bun. Find more at dankahanwriter.com
---