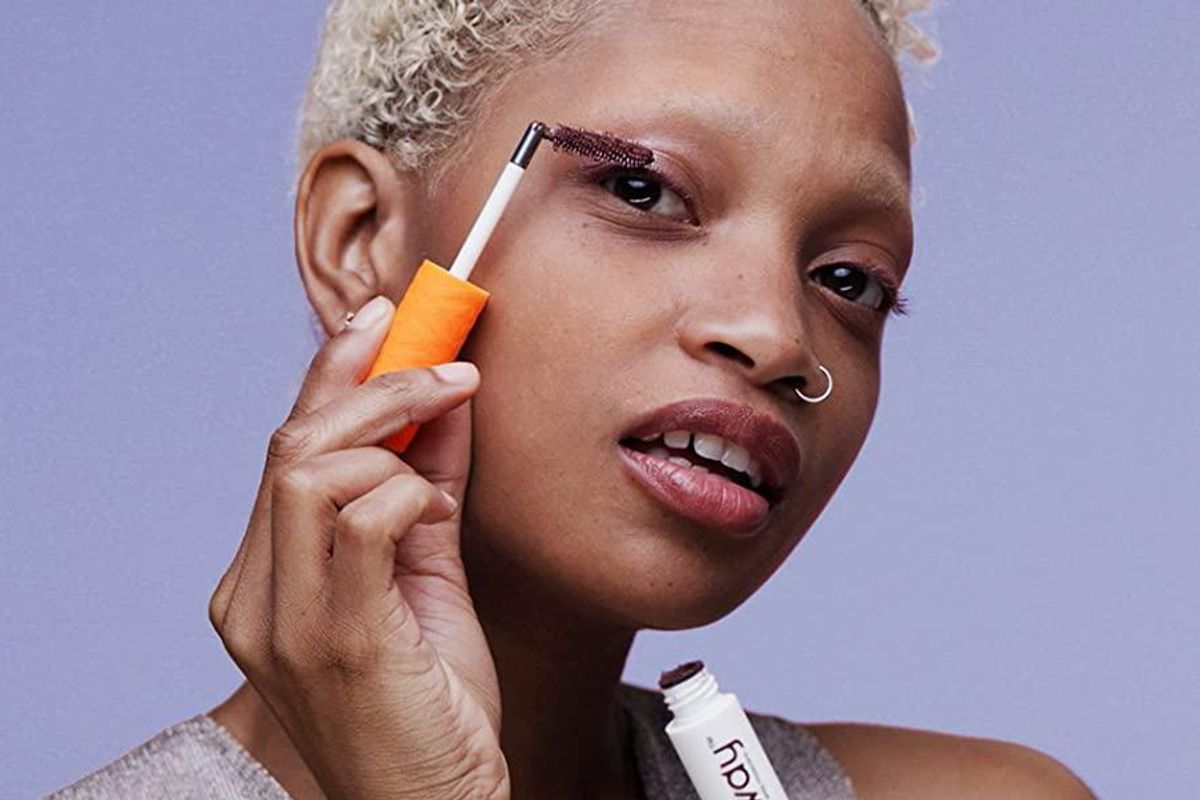 The New, Simple Makeup Brand for All Genders
Meloway is your new go-to for non-fussy, non-gendered makeup staples
In my dream life, I'm always on vacation.

---
When I actually make it on a trip — remember those? — my favorite feeling is that sun-sleepy lethargy you get after coming in from a day out. And then — skin still warm from the sun — I nap, I shower, then head to dinner.
My fantasy life vision-board repeats that image over and over and over again. In this gilded fantasy, everything's simple and easy as pie. I time my nap so I'm rested without being groggy, I take a lonnng shower without rushing to make it to dinner on time, and I go to dinner barefaced and fresh.
Yet, whenever I'm on vacation, this isn't exactly how my nights go. Usually, my nap leaves me slow-moving and I spend far too long in the shower, then madly scramble only to arrive at the restaurant anxious and sweaty. If I really were going to these vacation dinners makeupless, it wouldn't be so bad. However, I still bring multiple makeup bags and go through a complex "no makeup-makeup" look to give the illusion of my desired aesthetic.
And while I fear I might be predisposed to oversleeping and slow showers, I seriously need to downsize my makeup collection and adopt a minimalist beauty routine. Whether I'm on vacation or not, I don't have the hours to craft a make-up free face — a compulsion that's more trouble than it's worth.
So, before the new year, I aim to go through my makeup collection and ascertain what I can live without, what I can replace, and what I just have to keep.
My efforts to triage my current collection led me to Meloway Makeup, a thrilling brand of beauty products which believes that makeup should act as versatile tools of self expression.
Never fussy or overly complex, Meloway is committed to celebrating all types of beauty, and gets the job done well and quickly.
The Star of the Show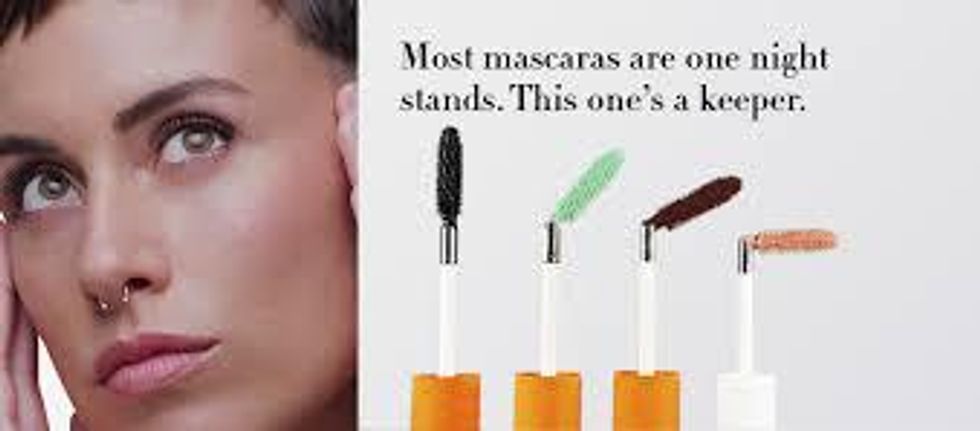 One of the simplest ways to instantly level up your look is with brow gel. For the individual expert who shapes and lines their own brows, to the complete novice, everyone can benefit from this Brow Creation Gel.
This award-winning, vegan brow gel is nothing like other companies' clumpy pomades or irritating chemical alternatives. Meloway's Brow Creation Gel's vitamin and fiber-enriched formula helps your eyebrows to grow while you keep them in place.
To transform your whole look with just the flick of your wrist, this gel will immediately make you stand out and look truly striking. Take your brows from sparse to full, and even fill out those patchy beards!
Other Products we Love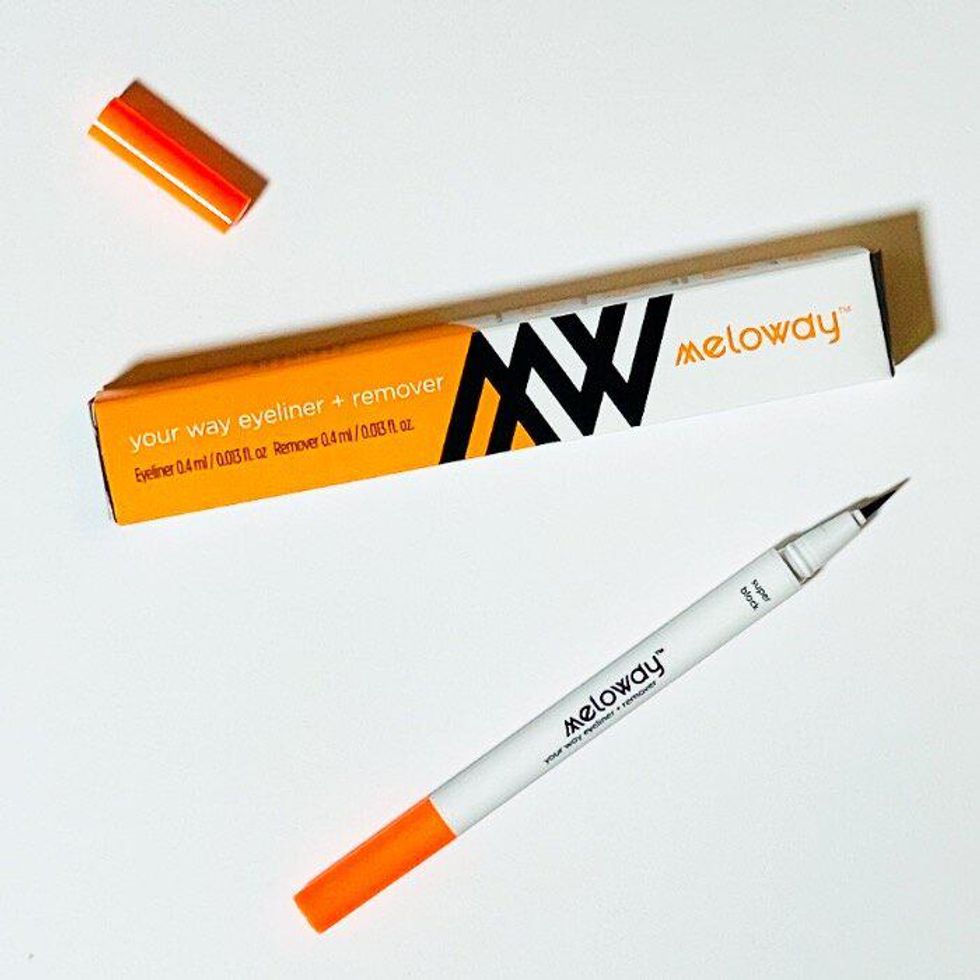 Meloway Makeup's minimal aesthetic is getting to me. Although they carry a small selection of exclusive products, they're so super-effective I'm forced to reconsider why I imagined I needed 20 different mascaras and eyeliners. These replacements do the job better and faster, getting me closer and closer to my barefaced dreams.
Their mascara uses a patented brush with a unique angle that makes it easy to evenly apply to your lashes. The Mascara Primer will also level-up your lashgame by separating and lengthening your lashes in no time.
Their exciting eyeliner has won awards for its impressive innovation! It also comes with a remover so you can fix your eyes on-the-go. Buy the entire collection and you'll be set to look your best without the hand cramps and the lost hours spent in front of the mirror.
While I'm still far from my goal of going totally minimalist, my vacation self is much closer to actualization with Meloway.