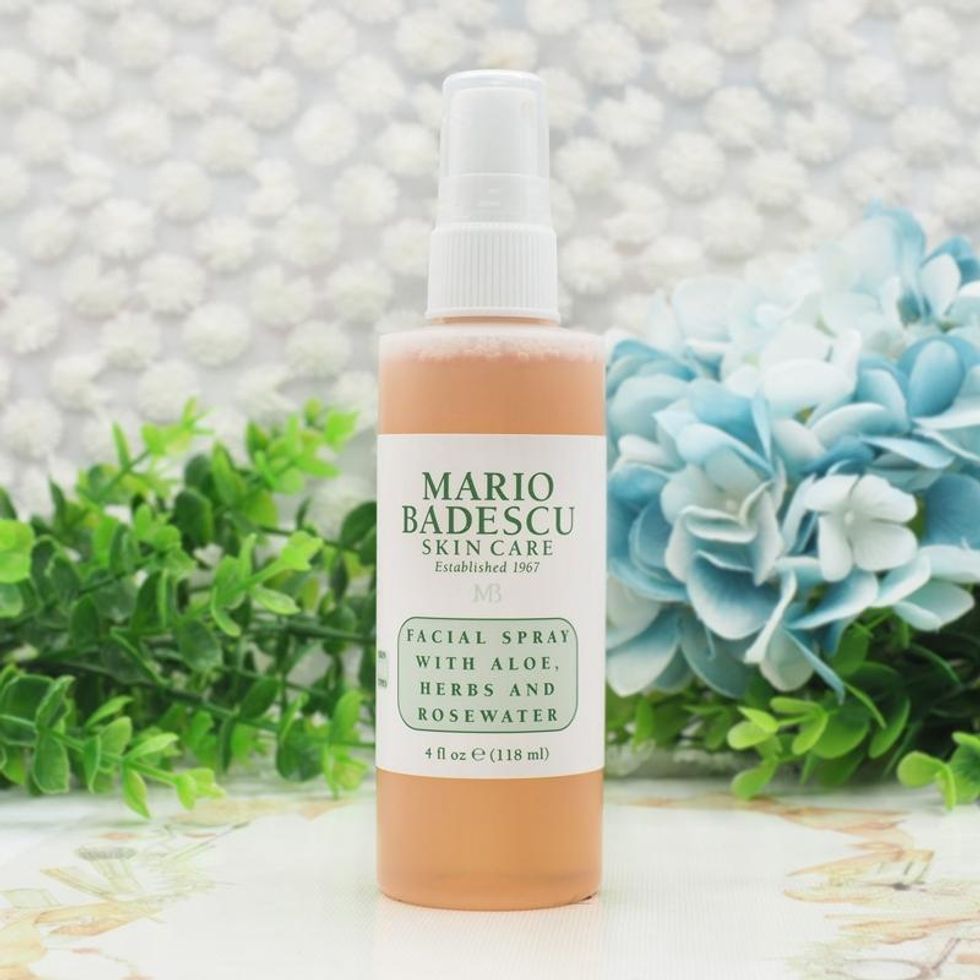 Why this Mario Badescu face spray won't leave your bag this summer
The rosewater facial spray that's been keeping our skin soothed and refreshed
Summer in the city can be tough. Long grueling hours, lack of air on the subway, and a general feeling that you just can't feel refreshed enough. That's all about to change, because this face spray really rejuvenated my skin as well as my desire to even step outside.
Mario Badescu has been making noise in the beauty industry as of late. With a full range of cosmetics now being sold at a top retailer like Urban Outfitters, exposure is the last thing he has to worry about. "What began as a skincare salon in New York in 1967 is now an internationally renowned skincare brand," reads the site description for Badescu. "The label's botanically-based skincare continues chemist and cosmetologist Mario Badescu's legacy, working magic into your skincare."
I have yet to try his other products, but the day I picked up a bottle of Badescu's facial spray really changed my life for the better. I was a firm believer in Glossier's rosewater spray, but for some reason, it never really had much of an impact on my skin. However, once I read into the ingredients of Badescu's I was sold: aloe, natural herbs and rosewater. Together it makes a soothing yet moisturizing combination for my skin in the midst of these hot summer nights, all while letting my natural skin breathe free.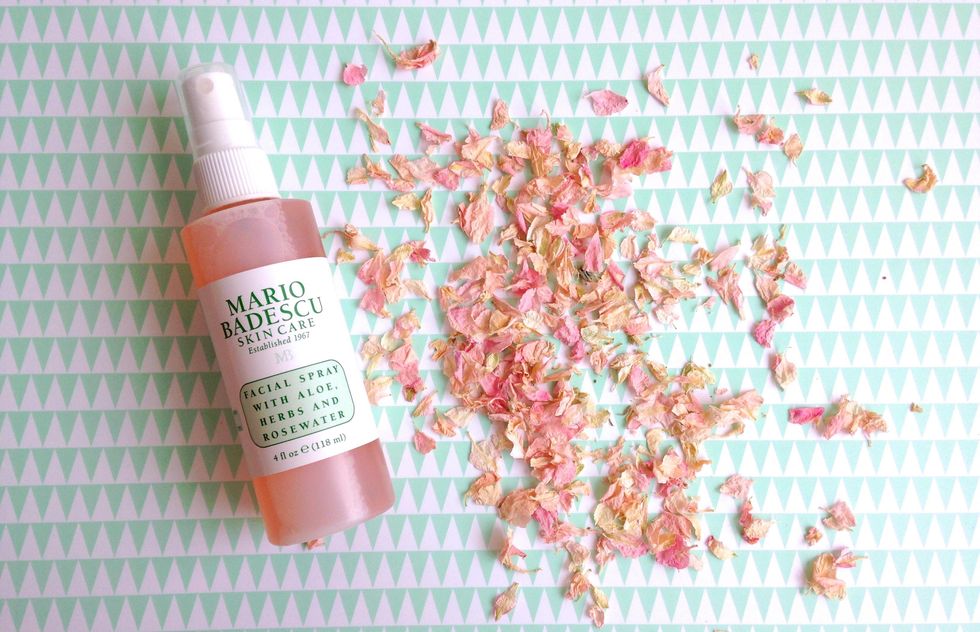 via Little Yellow Butterflies
Badescu's facial spray is safe for all skin types with it's softer but still defined ingredients. It's perfect to be used as a primer before you apply your makeup, or even as a setting spray after it's all said and done. One of my favorite tricks is to spray it on my hair and comb it through to give it a real beach-side texture. I find that hair can benefit from the affects of the ingredients as well. Sometimes, if my skin is really acting up, I like to use it as a body spray after a good shower too - the effects of aloe are always soothing and cleansing in my experience. No matter how you put it to use, it's so refreshing that you'll want to have it at arms-length this whole summer long.
If you want to feel cool, refreshed and brand new this summer, pick up a bottle of Badescu's rosewater facial spray and your skin will surely thank us.
Mario Badescu can be purchased via official website as well as retailers like Ulta and Urban Outfitters.