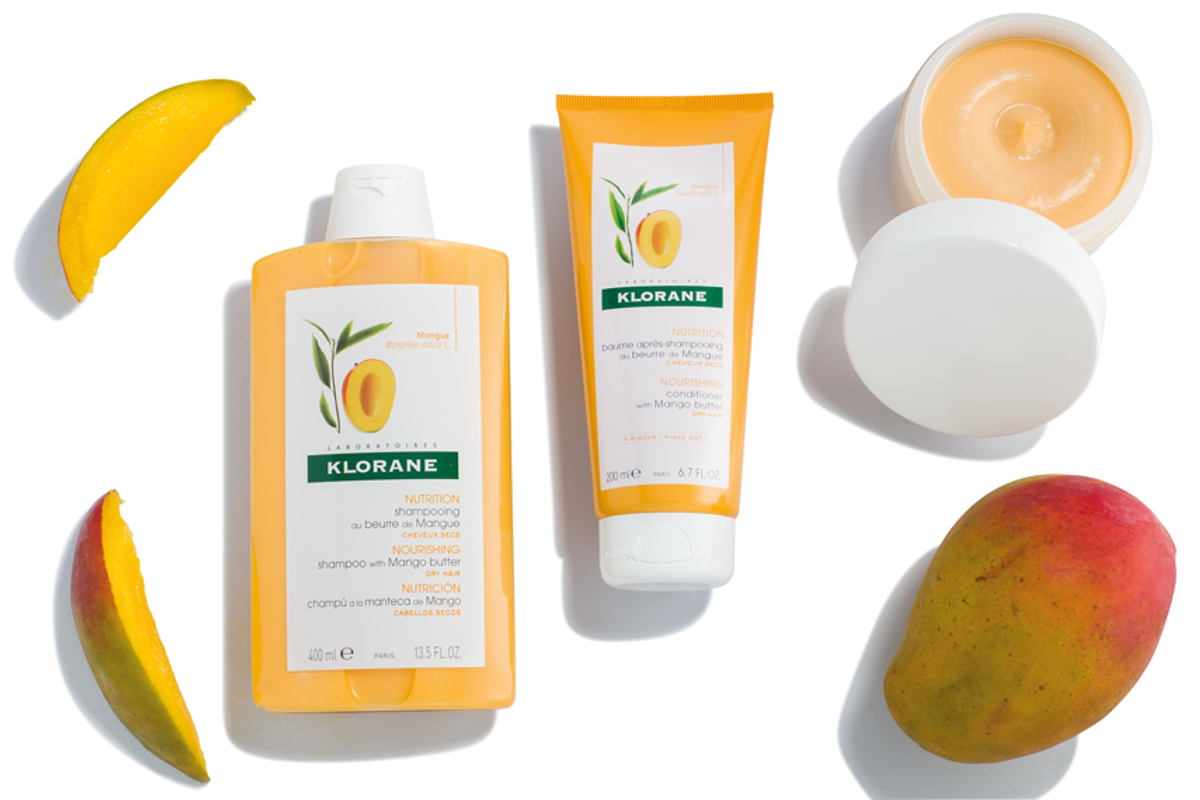 8 of The Best Mango Scented Hair and Body Products
Dreaming of a tropical getaway? These mango scented hair and body products are just the ticket, without the hefty price tag!
Summer's long gone and winter's right around the corner, but you can still enjoy the sweet smell of summer with mango scented hair and skincare. But don't settle for products that use artificial mango fragrance that could irritate skin. High quality products like the ones below combine the delicious scent and healing qualities of natural mango extracts.
Mango oil is rich in essential fatty acids, vitamins, and minerals that soothe and repair distressed, winter skin and dry, color-treated hair. Whether you prefer a subtle lingering scent or love smelling like a full-on island vacation (minus the sweat and sand), we've got you covered. Here are 8 high quality, mango scented hair and body products that smell like summer.
Mango Scented Skin Care:
Au Natural Organics Mango Body Butter: $18.99, Etsy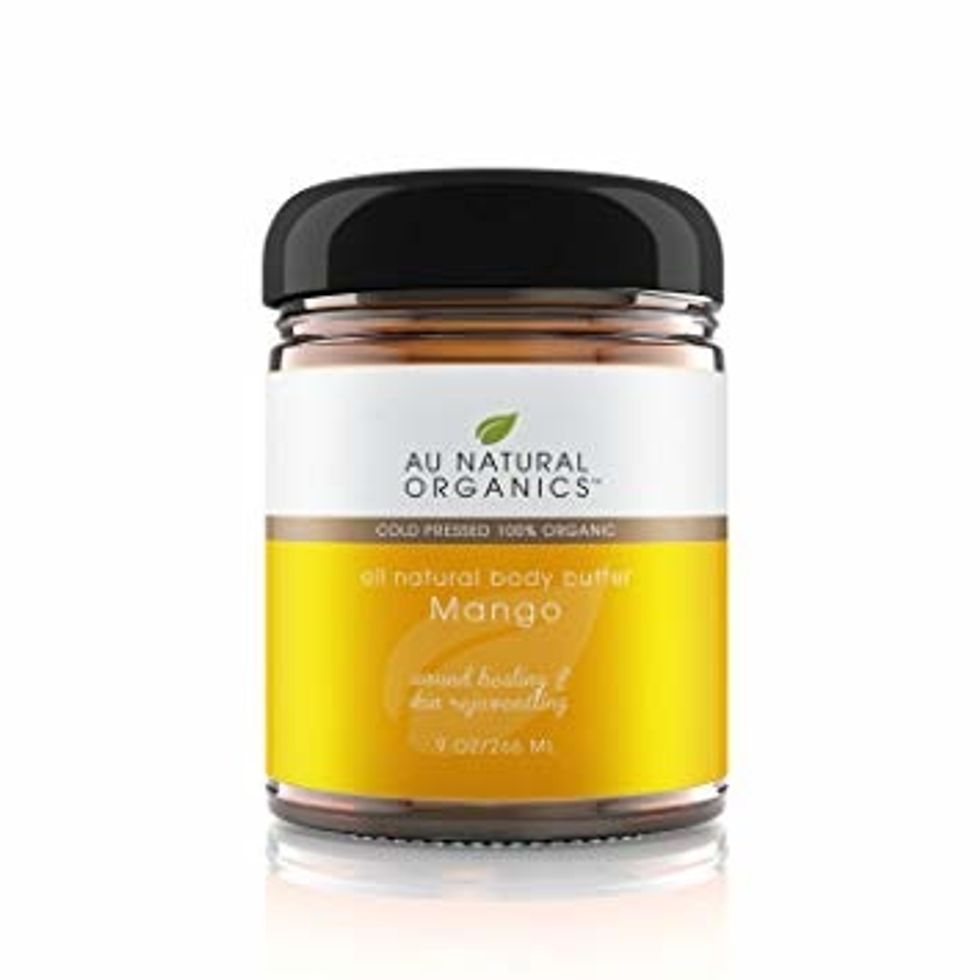 Mango body butterAu Natural Organics
This 100% organic body butter is made from cold pressed kernels of Brazilian mangoes. It's a healing body moisturizer rich in fatty acids, antioxidants, vitamin E, and vitamin A. Use it to heal dry, cracked winter skin on your body and to treat fine lines and wrinkles on your face. This sweet smelling product can also double as hair care. Mix it in with your favorite conditioner to make an extra nourishing hair mask. You'll have softer, stronger hair, and moisturized, mango scented skin.
COOLA Classic Sport SPF 50 Fresh Mango: $32.00, Sephora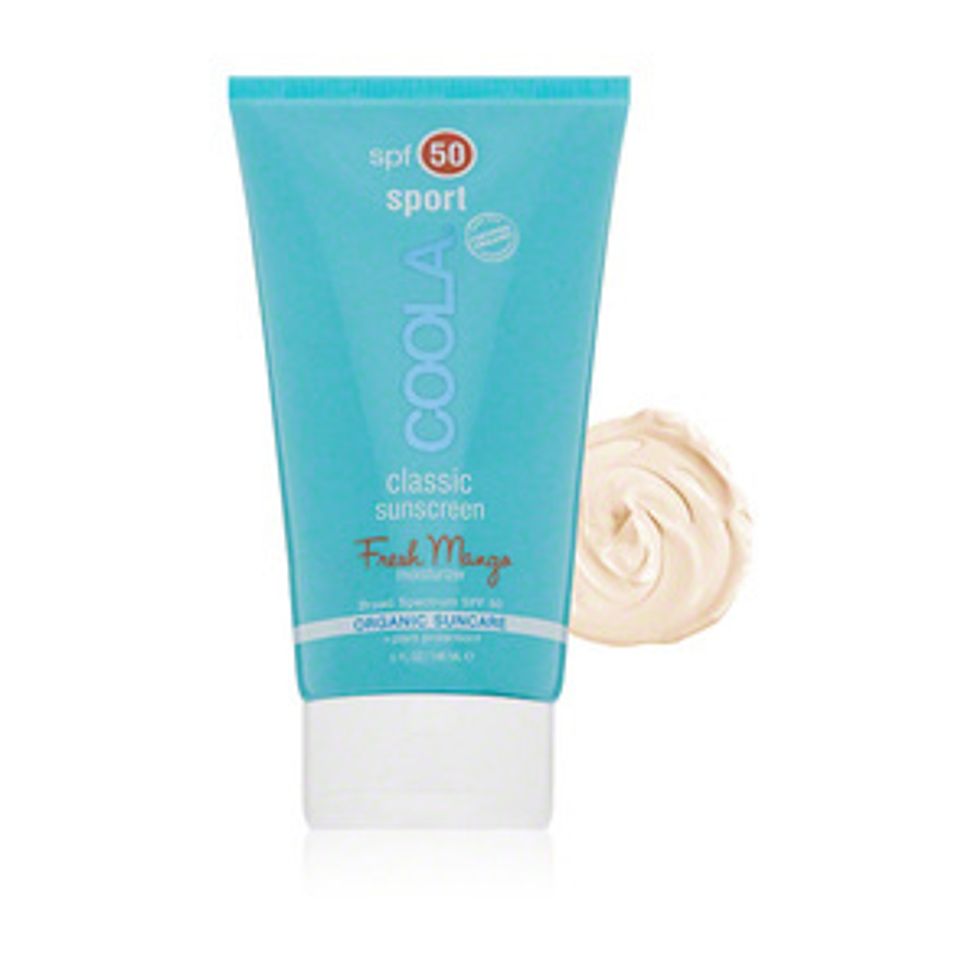 Classic sport SPF 50 fresh mango scentCoola
Summer's not the only season you should be slathering on sunscreen. It's equally important to protect your skin from UV rays during the fall and winter. This water-resistant sunscreen shields skin from the sun while nourishing it with anti-aging benefits. Natural extracts of mango give it a subtle but sweet scent and avocado oil deeply hydrates.
Jason Naturals Satin Mango Body Wash: $16.48, Amazon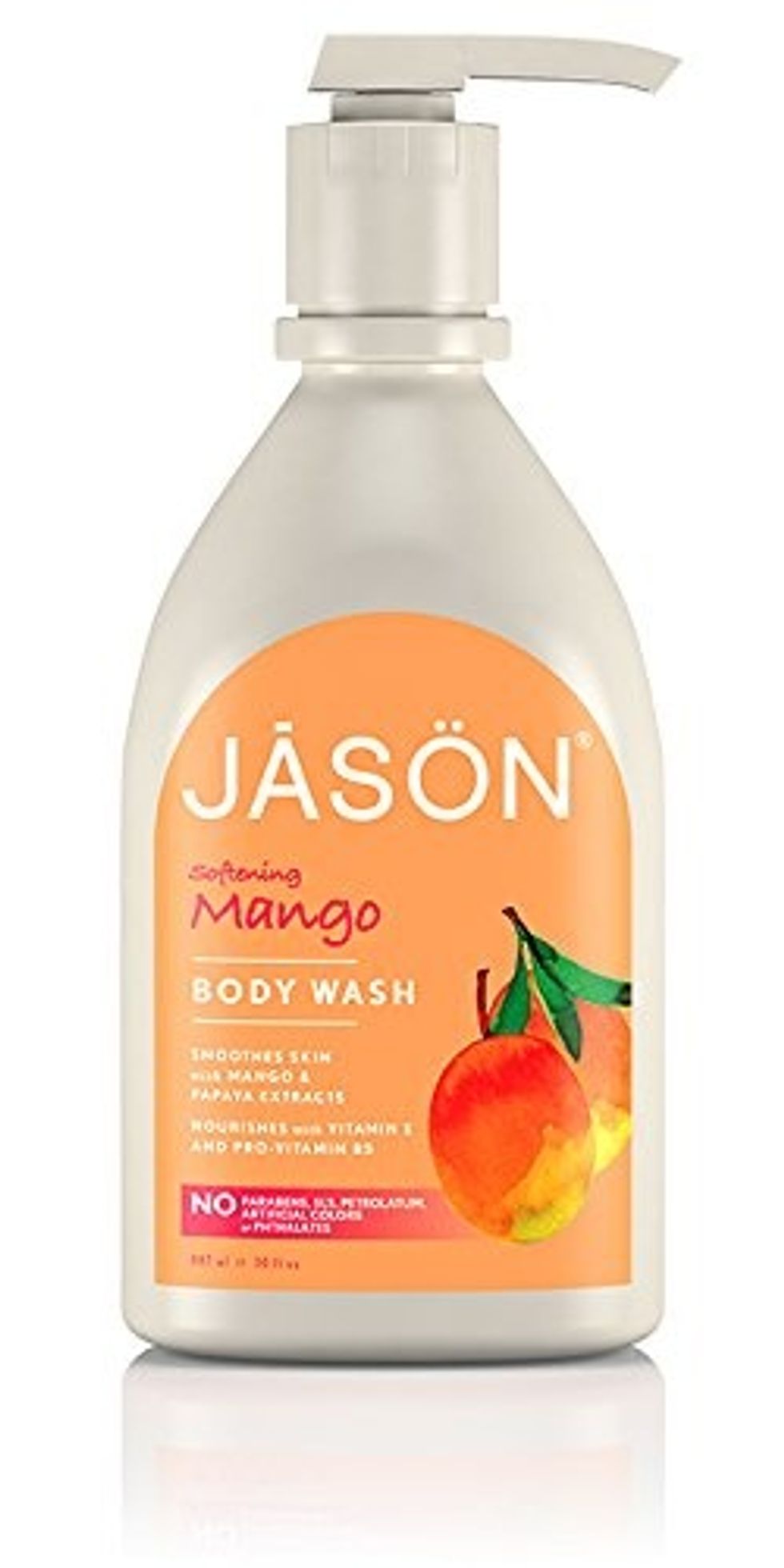 Mango body washJason Naturals
Jason's all natural, mango body wash can be used as a moisturizing shower gel or for mango scented bubbles in your bath. It's rich in natural extracts of mango, papaya, and vitamin E to deeply nourish dry skin and leave a subtle, lingering scent. Free of parabens, sulfates, and lauryl, it's great to use on even the most sensitive skin.

Sabon Mango & Kiwi Body Scrub: $37.00, SabonNYC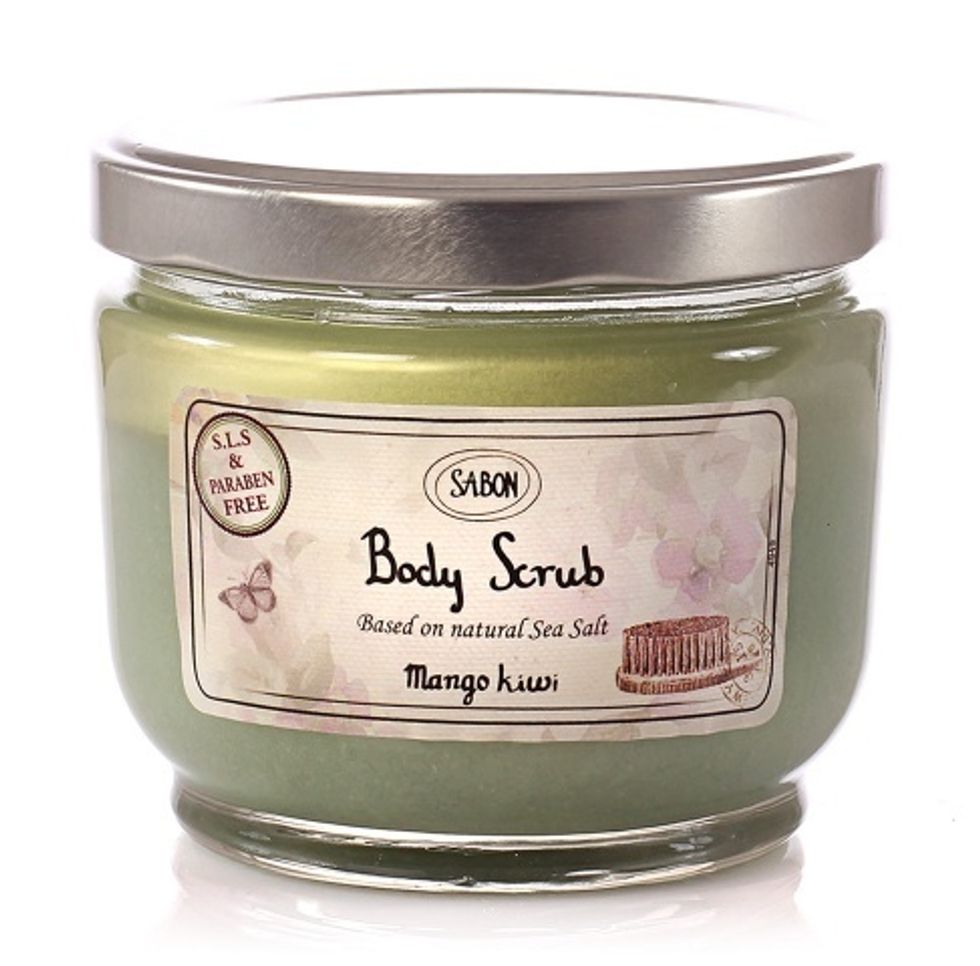 Mango Kiwi Body ScrubSabon NYC
Not sure what to do about dry, flaky winter skin? Exfoliate it with Sabon's mango and kiwi scented dead sea salt scrub. This amazing salt scrub helps diminish the appearance of cellulite and stretch marks, scrubs away dead skin cells, and stimulates circulation. You're skin will be smooth and glowing. You'll also smell like a tropical paradise. Use this product twice a week for best results.
Mango Scented Hair Products:
Burt's Bees Super Shiny Mango Shampoo: $8.00, Burts Bees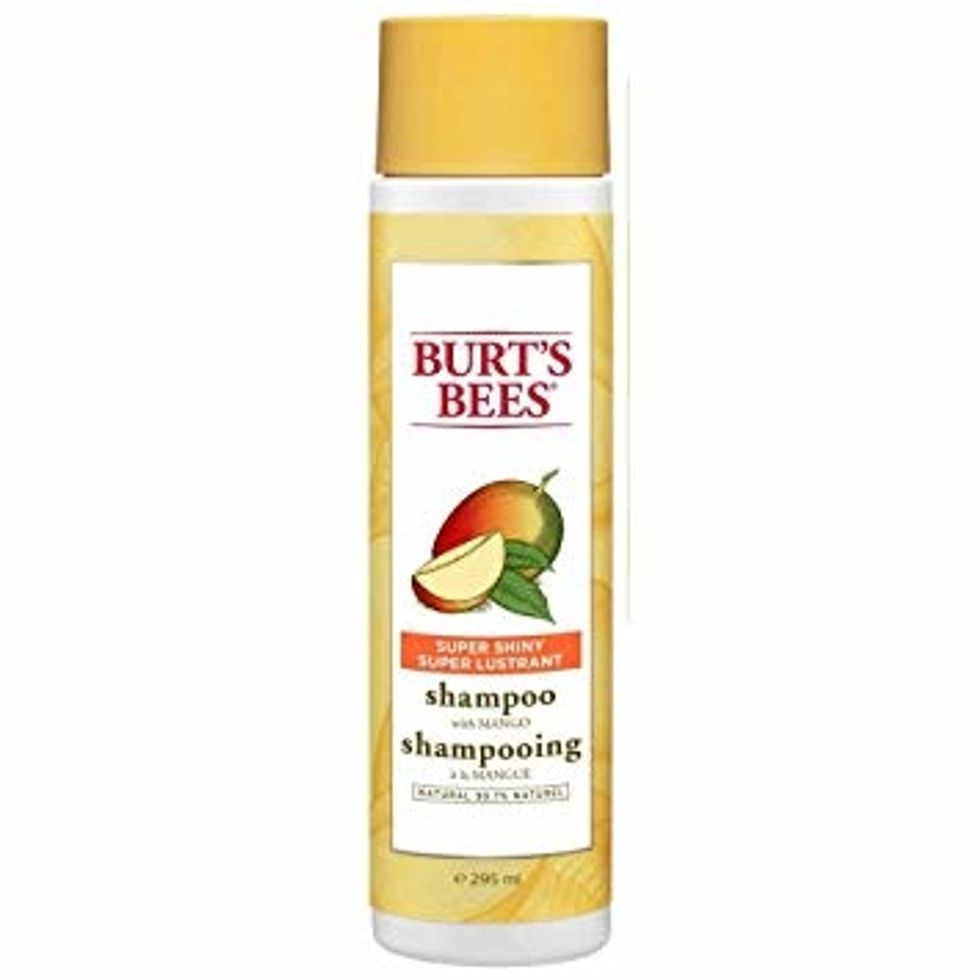 Super Shiny Mango ShampooBurt's Bees
For shinier, healthier hair that smells like delicious mangoes, look no further than Burt's Bees natural shampoo. The super shiny mango shampoo gives hair a natural shine while gently rinsing it of product build up and sweat. Mango seed extract and fig oil help your strands stay silky soft and tangle free all winter long.
Klorane Nourishing Conditioner with Mango Butter: $20.00, Sephora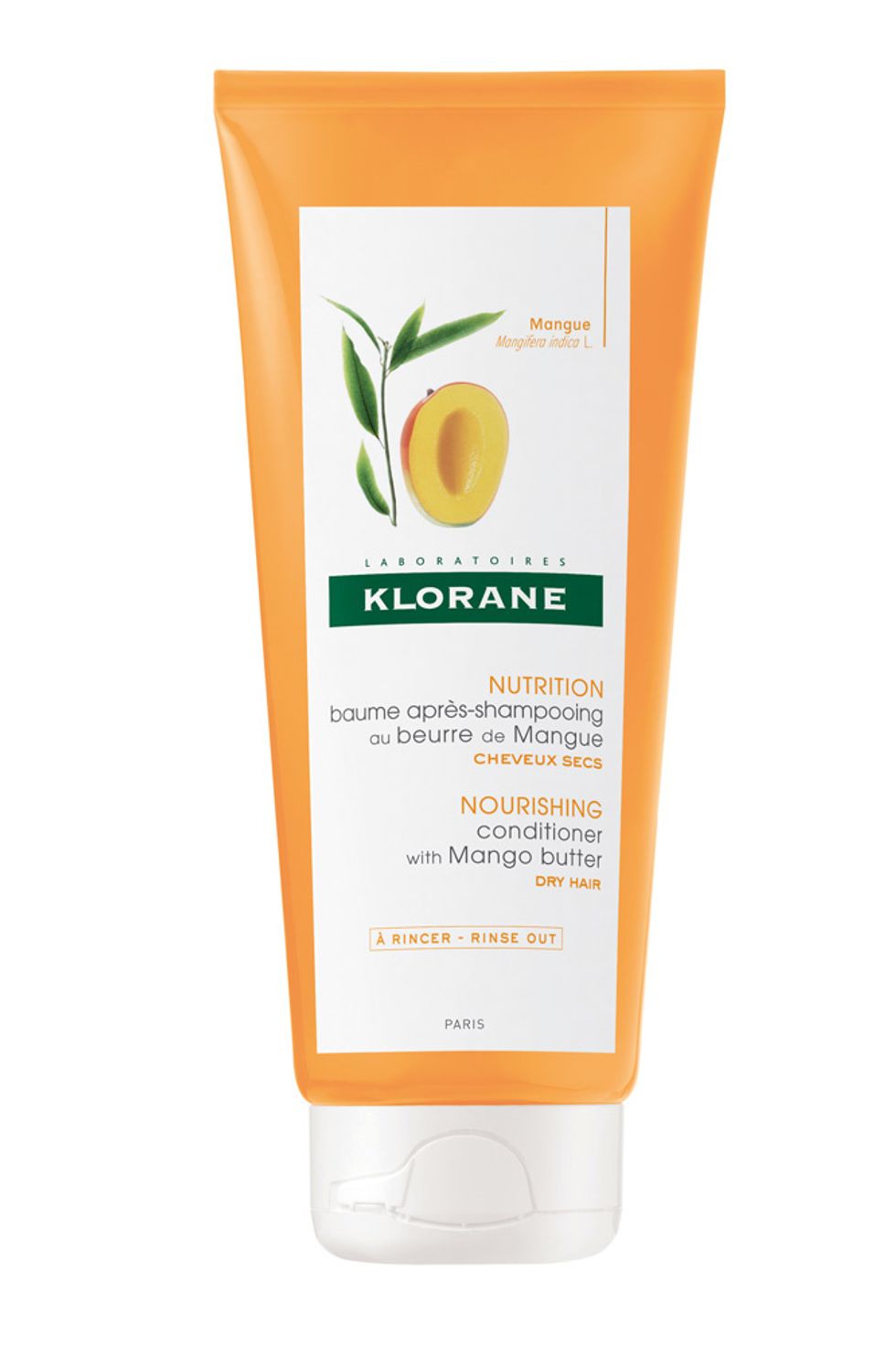 Nourishing conditioner with mango butterKlorane
Klorane's nourishing conditioner with mango butter hydrates your hair without weighing it down. It restores softness and shine while preventing future split ends and smells amazing. While it deeply conditions, it's also light enough for everyday use. In a product test, 91% of women said their hair was easier to detangle 20 minutes after using.
SkinFood Apple Mango Volume Essence Hair Mist: $8.00, Soko Glam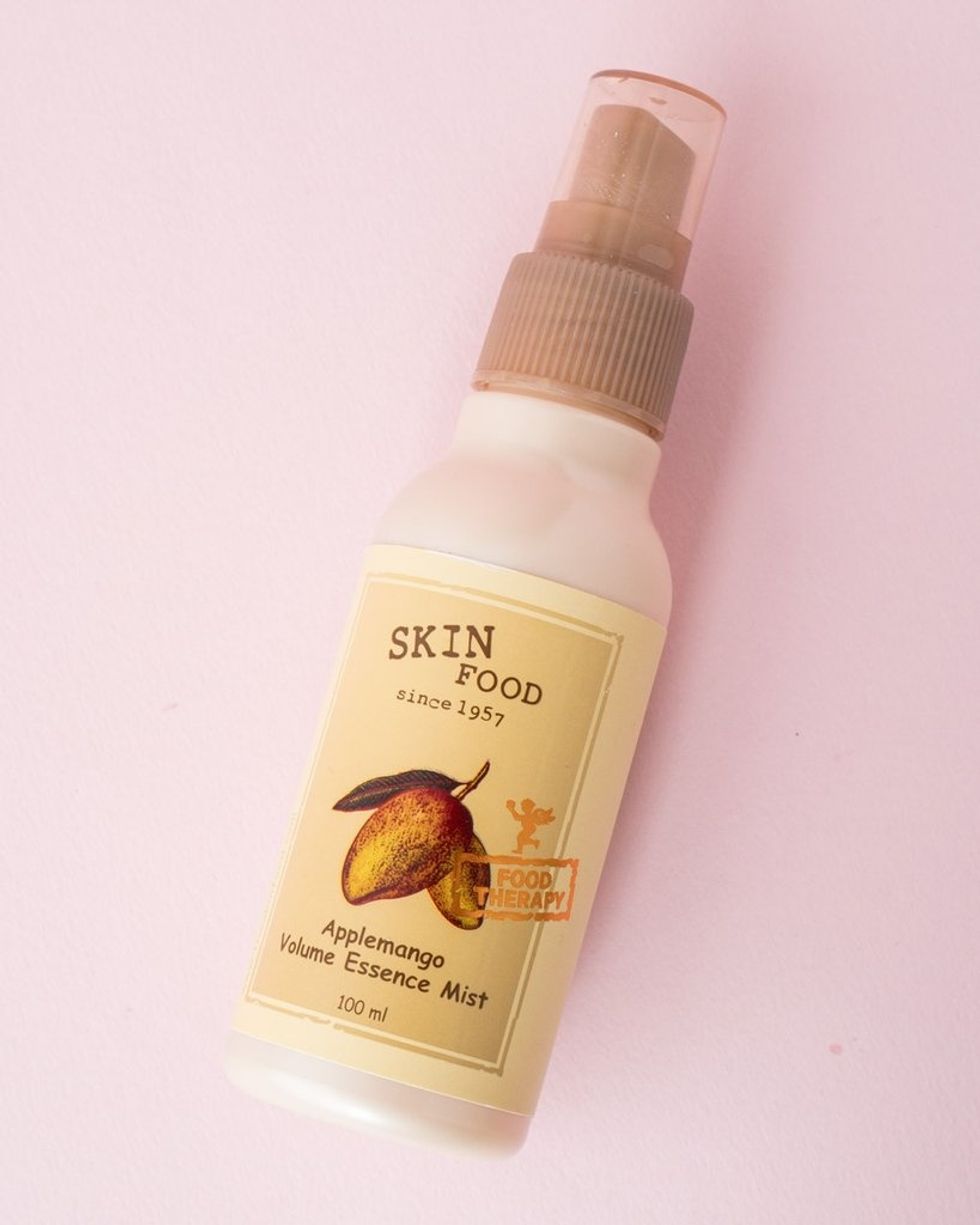 Mango apple hair mistSkin Food
If the cold weather leaves your hair limp and lifeless, this mango volume essence will bring it back to life. It's a go-to product for hair stylists in Korea who swear by its ability to smooth hair, while giving it weightless volume. The mango, apple scent smells sweet, but this lightweight spray won't leave any sticky residue on your strands.
Klorane Mask with Mango Butter: $26.00, Sephora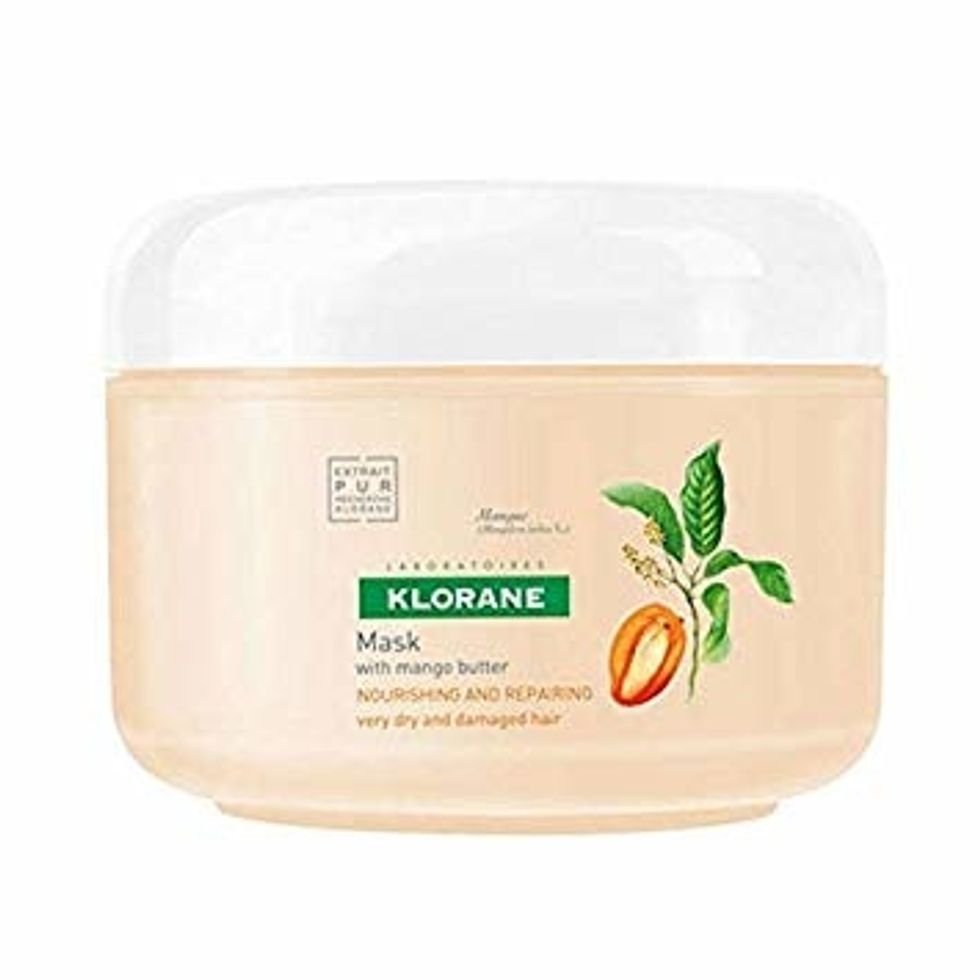 Mango hair maskKlorane
Is your hair in need of some serious moisture? If it's still recovering from all the sun, salt, and chlorine damage that comes with summer, here's a mango butter infused mask to restore it. Dry, damaged hair lacks luster, and is much harder to style. To help repair even the driest strands, this mango butter mask hydrates and restores shine without adding any unwanted weight.