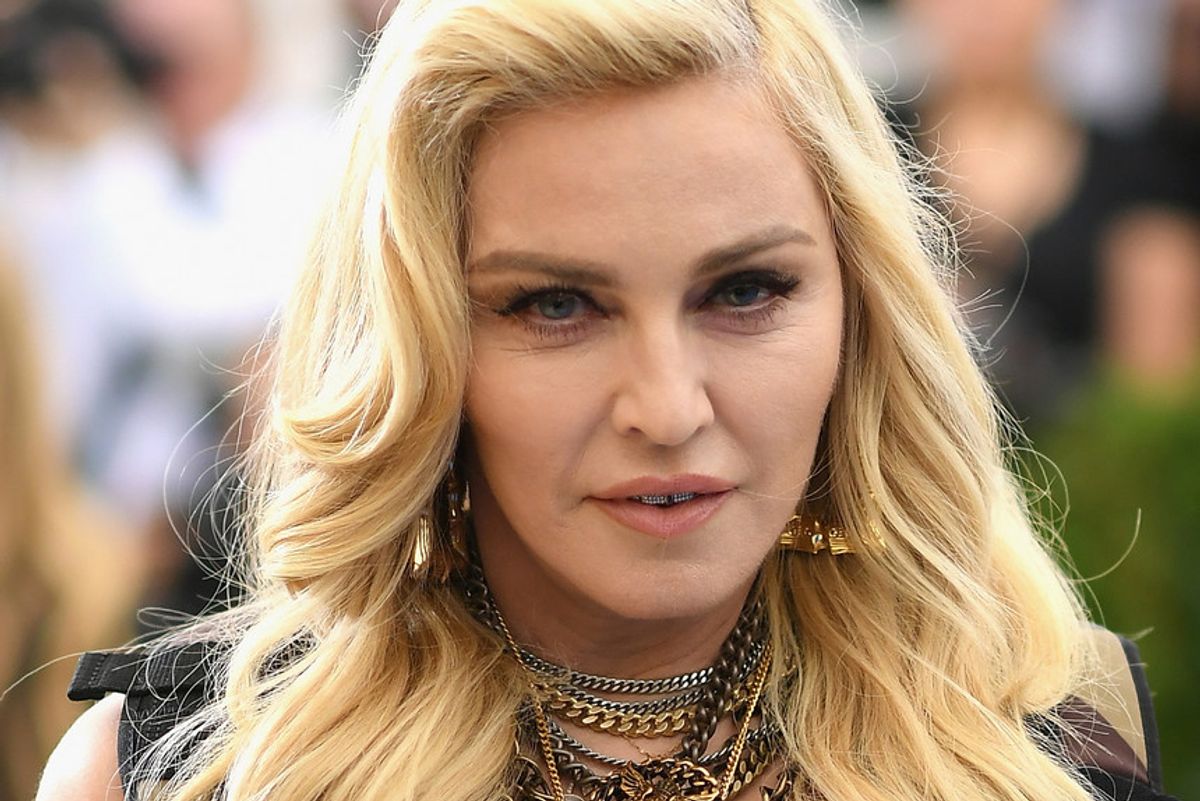 Madonna Merch to Celebrate Her 60th
Get "Into the Groove" as you wish Madonna a happy birthday
Pop singer Madonna celebrates her 60th birthday today, August 16th. For decades, the icon has impressed millions, forever remaining our favorite "Material Girl" no matter her age. Looking sensational at 60, the living legend is still stealing the spotlight, performing as powerfully as ever with fans from all over the globe cheering her on. She's a mother, a mogul, a movie star, and of course, a musician, with talent that tops the charts and a life that is endlessly exciting.
To wish "Madge" a happy 60th, why not get yourself a gift in honor of the woman who has been keeping us entertained endlessly? She has everything she could possibly want, but do you have all the Madonna-themed "merch" you've been eyeing? Check out these items that have "Madonna" written all over them and get "Into the Groove" as you wish Madonna a happy birthday!
Madonna Confessions (hardcover)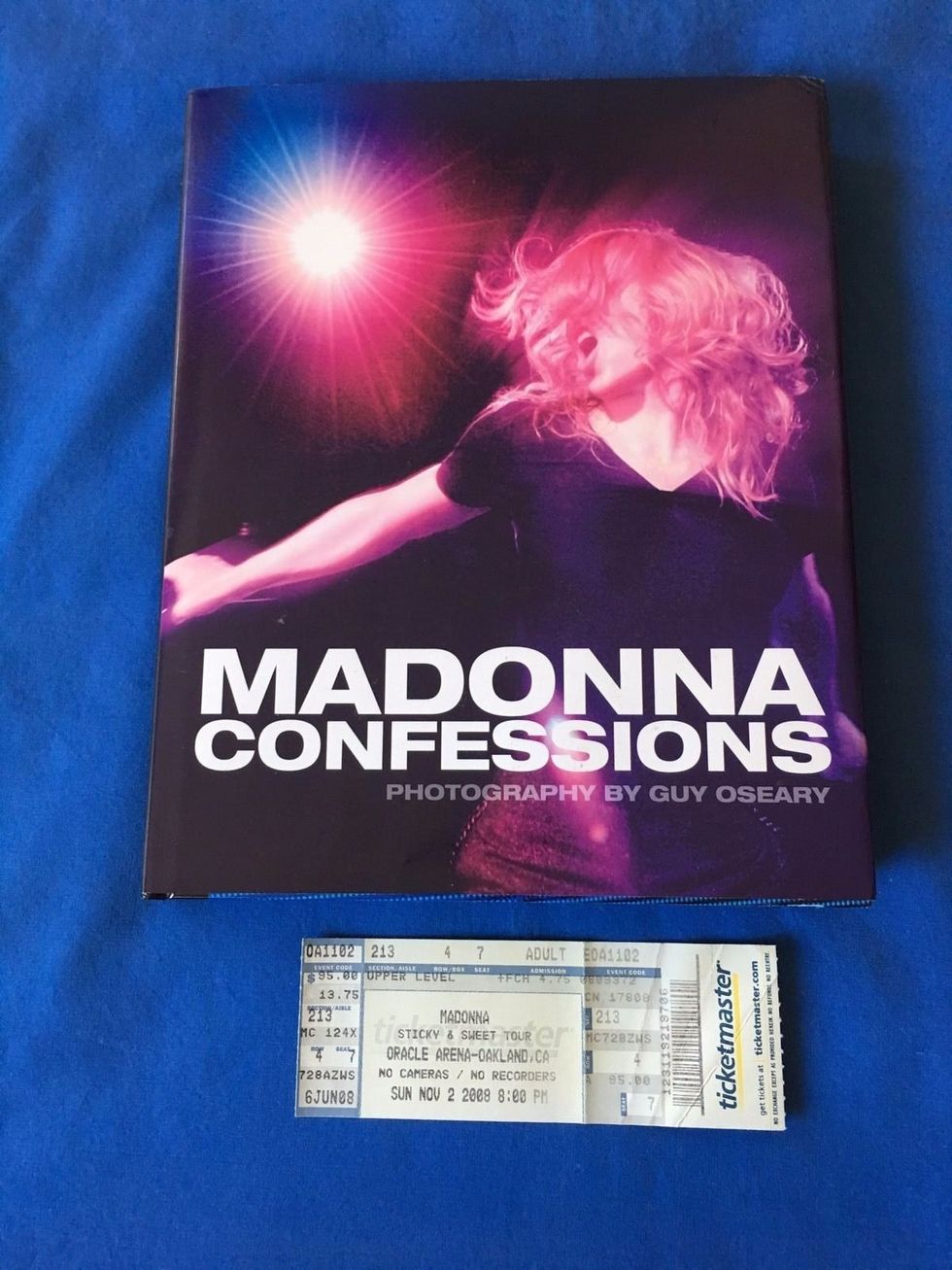 Madonna ConfessionsVia picclick.com
Flip through the provocative pages of Madonna Confessions, a hardcover book filled with images of the pop princess taken by manager Guy Oseary during her 2006 "Confessions" tour. More than 250 images grace the pages of this mostly-photo book, showing sides of Madonna we'd normally never get a glimpse of.

Cost: $25.06
Arizona Sleeveless '90s Throwback Tee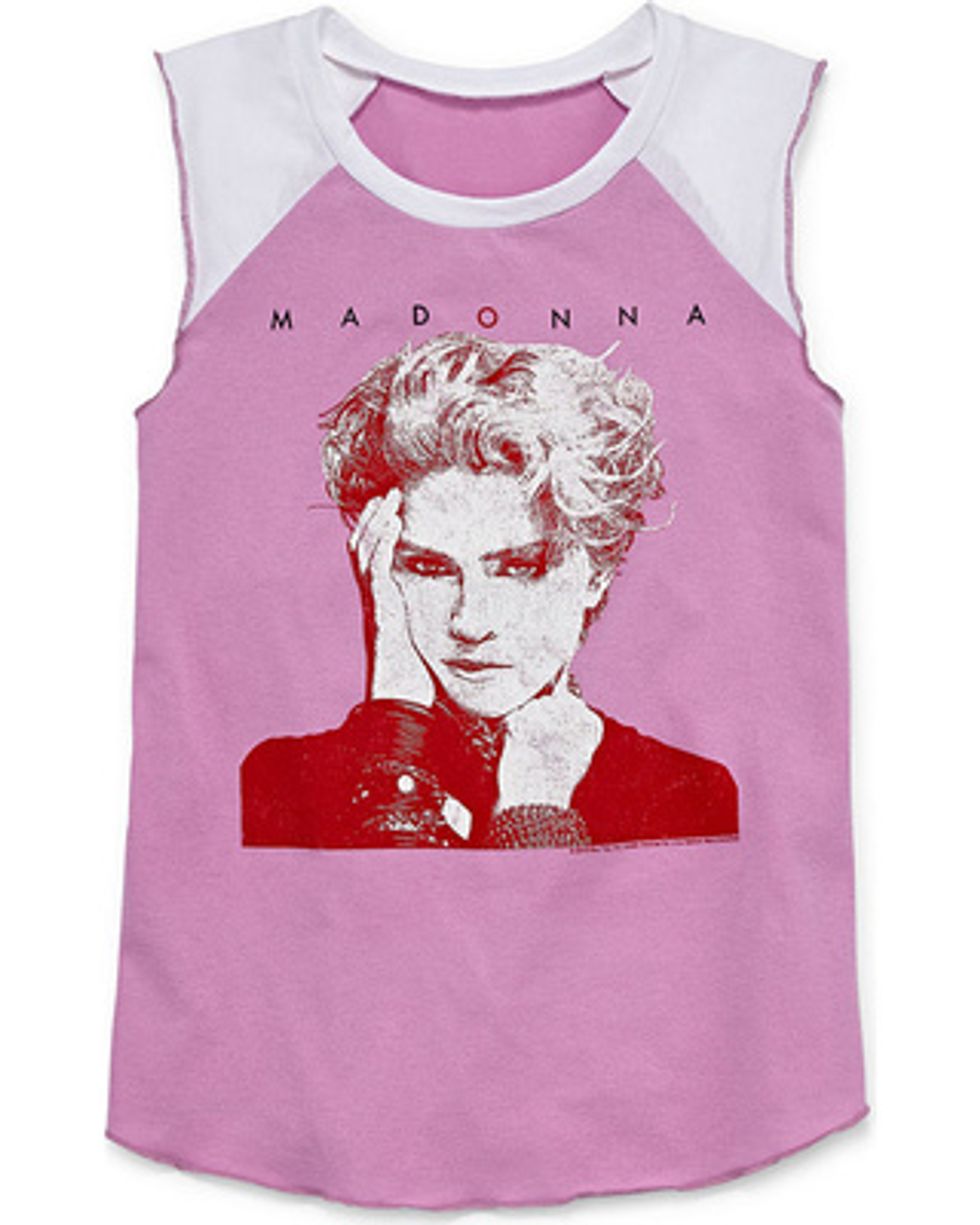 Arizona sleeveless '90s throwback teeVia parenting.com
Madonna will "Dress You Up" in ultra '90s style in this Arizona Sleeveless '90s Throwback Tee with cutoff sleeves and an iconic image of the singer herself smack in the middle. Choose from a variety of colors to give the "Material Girl" a shout out as you show off your passion for fashion.

Cost: $6.99
Madonna Desperately Seeking Susan Poster 11x17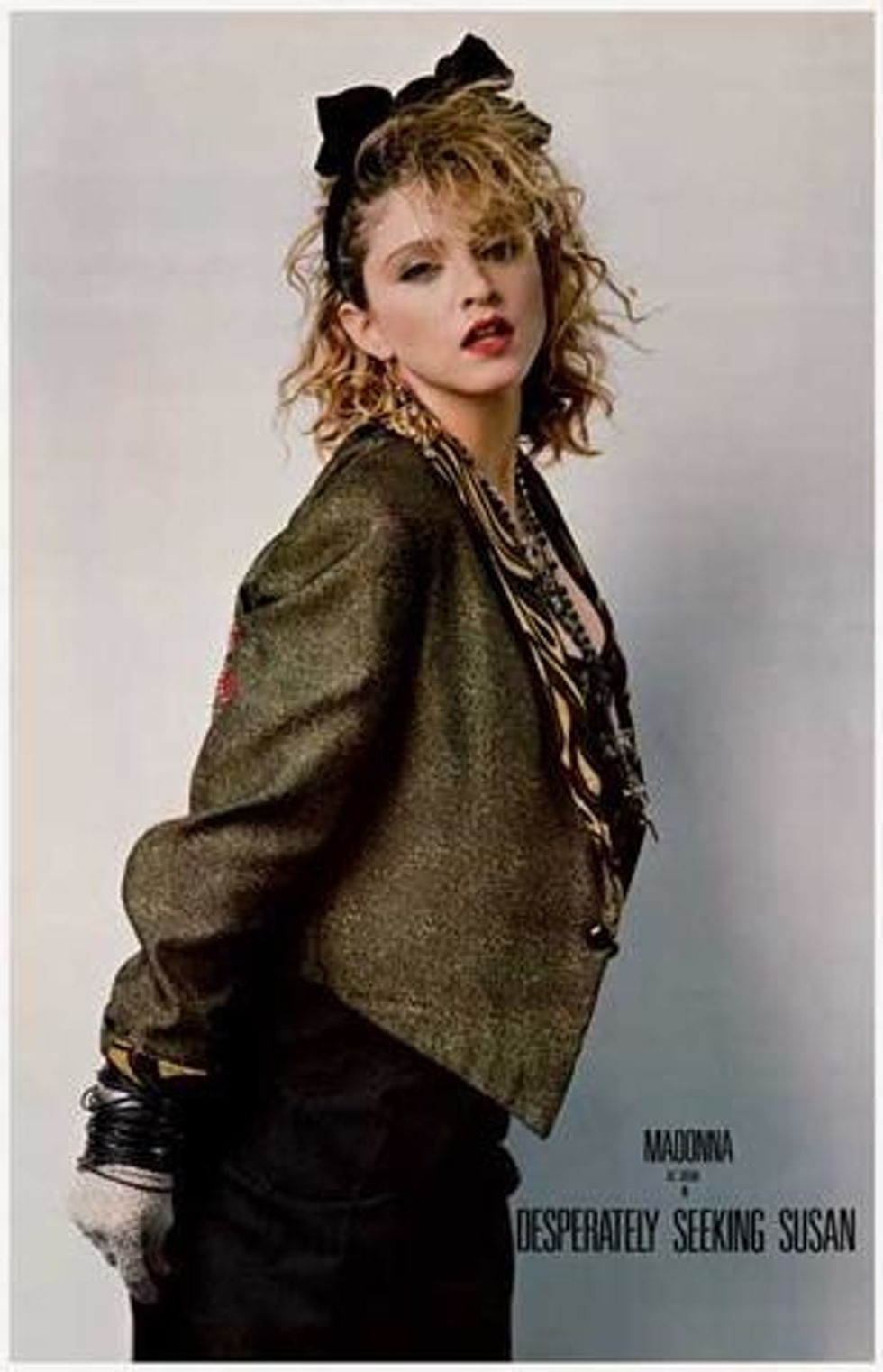 Desperately Seeking Susan poster Via bananaroad.com
Movie buffs and Madonna fans alike will adore this movie poster from Desperately Seeking Susan, the '80s flick that got fans even more enamored with the movie star side of Madonna. Who could resist that "totally '80s" look – from stiffly sprayed hair to those ever-popular lace gloves. Hang this over your bed and you'll feel like a teenager all over again.

Cost: $7.99
Madonna Signed Like a Virgin Album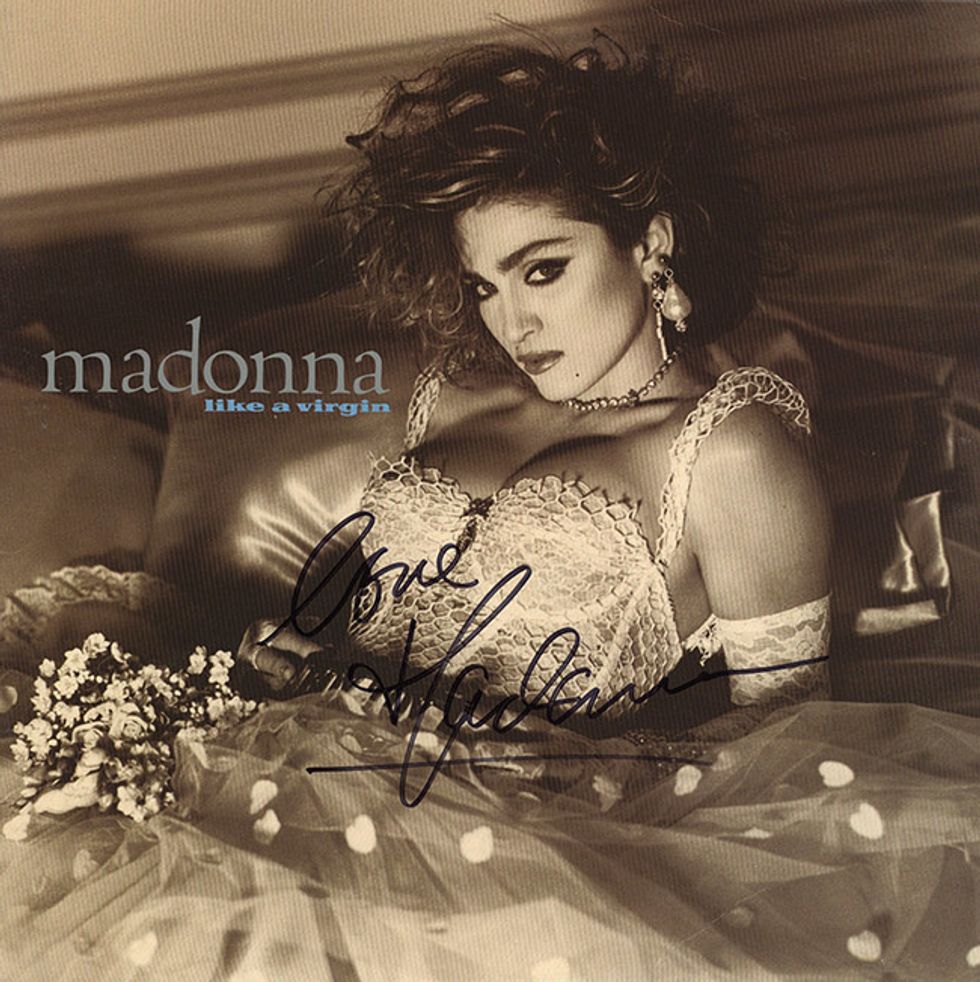 Signed Like a Virgin album Via mmpcollectibles.com
"Like a Virgin" was one of Madonna's greatest hits, and asigned copy of the record is priceless. Get your copy of the album that was "touched for the very first time" by Madge herself. Inked and irreplaceable, this signed record will be an item that will become one of your most prized possessions.

Cost: $125.00
Leg Avenue Fingerless Lace Ruffle Gloves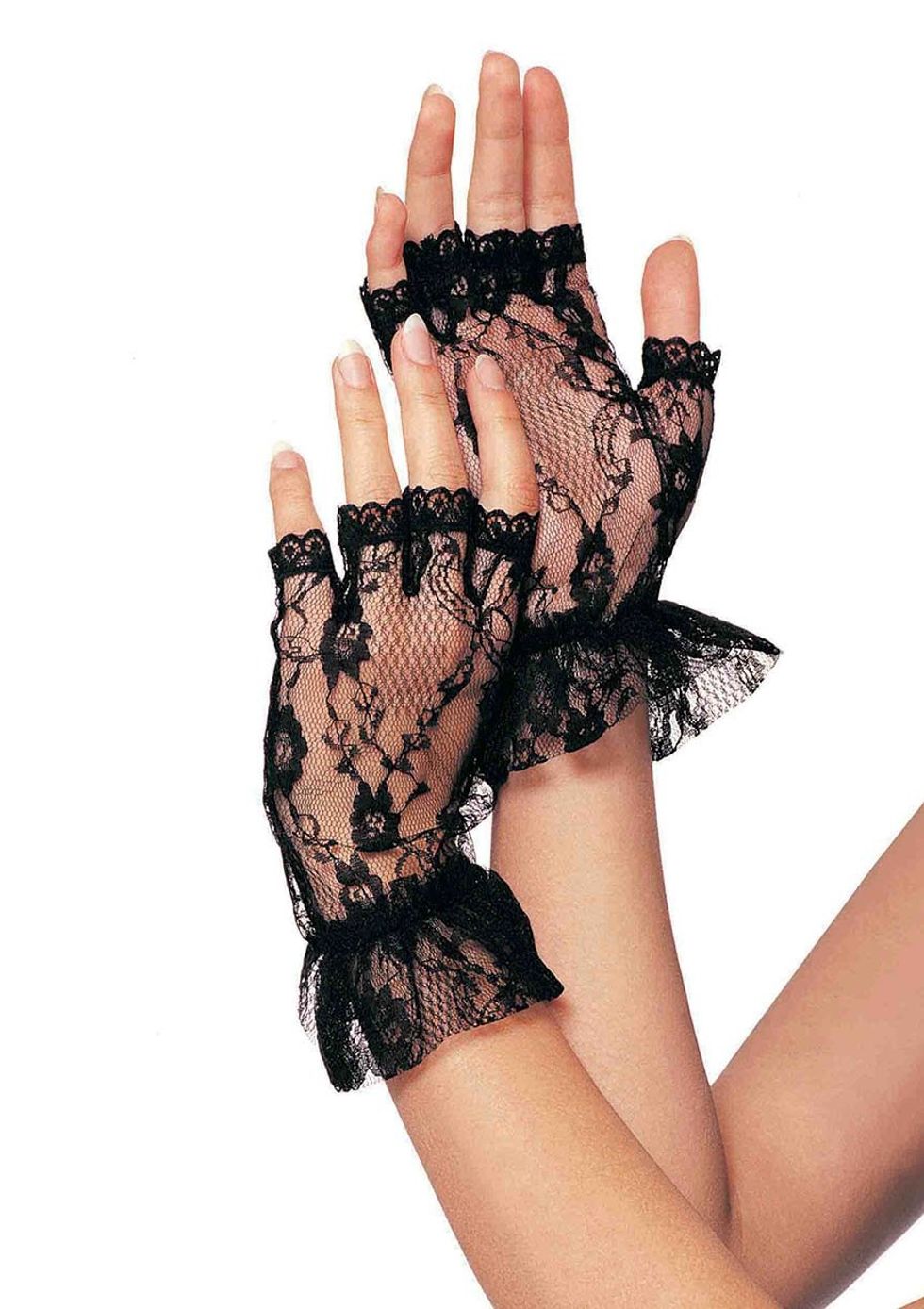 Fingerless lace ruffle gloves Via legavenue.com
Pay tribute to the original fashion staple of Madonna by donning a pair of Leg Avenue Fingerless Lace Ruffle Gloves. The sweet-meets-sexy style of these gloves are what 'Throwback Thursday' is all about, especially when said Thursday celebrates the day Madonna was born.

Cost: $5.99
Best wishes for a fabulous BIG 6-0 to Madonna! We're "Crazy for You" and always will be! Check out some of her best looks over the decades from out friends at Popdust.