Surviving several shifting timeslots and intense competition from hit TV shows like The Simpsons, American Dad, and even everyone's fave, Family Guy, King of the Hill has earned its place among the animated greats.
Set in fictional Arlen, Texas, King of the Hill focuses on the Hill family: Hank, a propane salesman and enthusiast, his egotistic wife Peggy, a substitute teacher, Peggy's naive niece, Luanne, and their eccentric son Bobby.
The memes don't lie: Bobby made the show.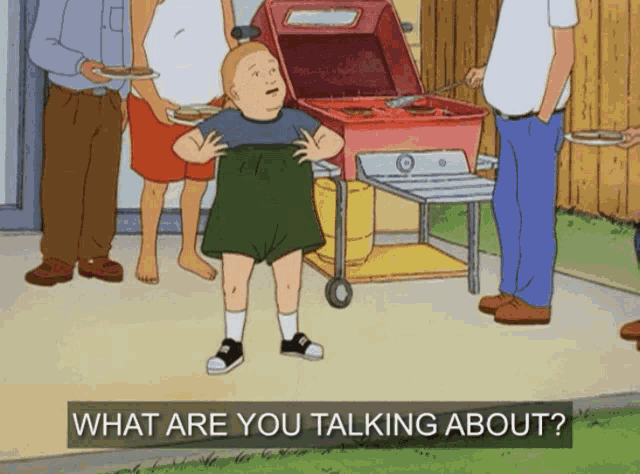 Outside of Bobby's antics, like using women's self-defense teachings at school, what made the show so special was its relatable cast of characters, who were all allowed to have genuine moments that could connect with audiences all over.
Now 25 years later, each King of the Hill episode (streaming on Hulu,) still has an important lesson we can all walk away with and jokes that have you doubled over with laughter.
I mean, who could forget Bobby's model moment?
Bobby Hill Modelingyoutu.be
So, of course, I jump for JOY when I remember that the show's co-creator, Mike Judge, announced that a revival was in the works at this year's Comic Con.
In a world full of TV remakes, I can't honestly say if a revival would be what we need or not.
What I can say is that if they're able to entertain us through authentic stories that aren't just about nuclear white families but everyone who makes up their community, as they have before, then we should all be setting our calendars with anticipation!
Till then, make sure your lawns are mowed, and your propane tanks are filled!