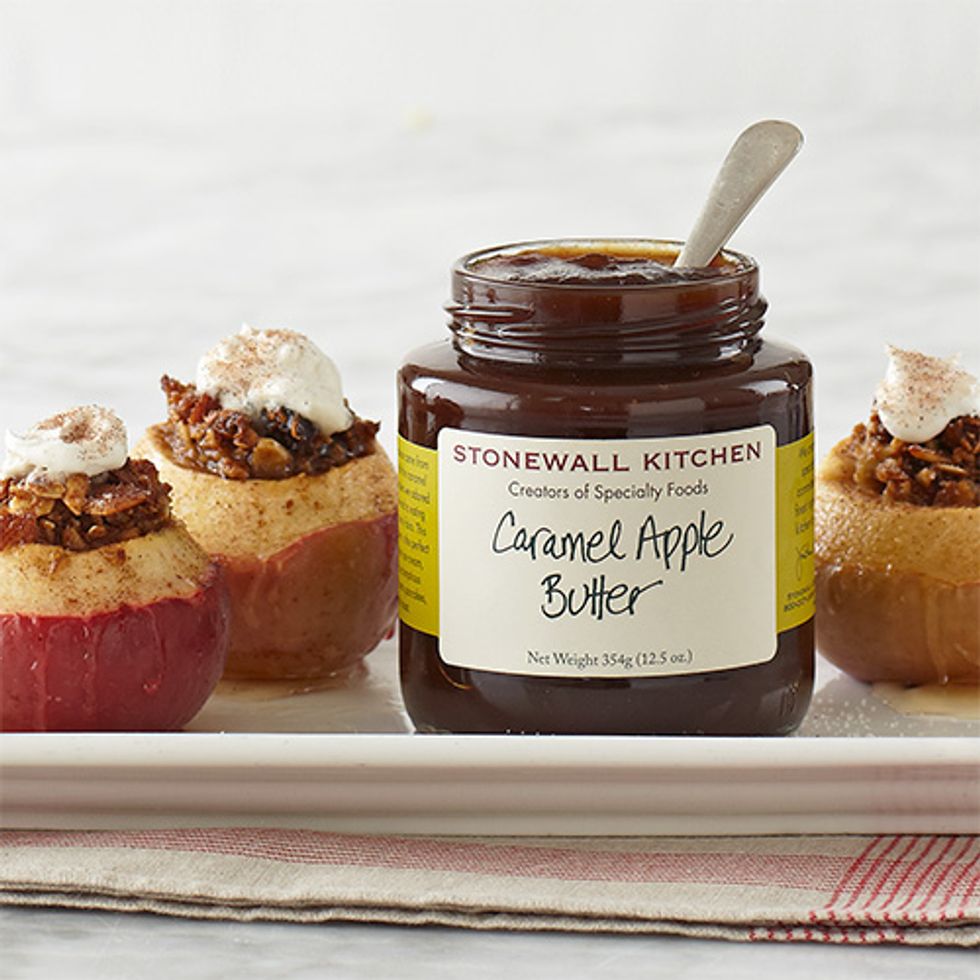 If you haven't tried Caramel Apple Butter by Stonewall Kitchen, you have not yet lived
Caramel alone is fantastic. Apples divine. And butter, well, just ask Paula Deen. Or maybe that's not the best idea. But you get the picture. Each of these foods on their own is perfection. So imagine a spread that takes the finest elements of the three to create a treat so decadent and unique, that you could eat it by the spoonful with reckless abandon.
That's how you'll feel about Stonewall Kitchen's Caramel Apple Butter. While not "butter" in the literal sense, this spread is just as smooth and rich that you'll never miss the fat and calories, and you'll relish the sweet and gourmet-level flavors of the "just picked" apple sensation making its way past your longing lips.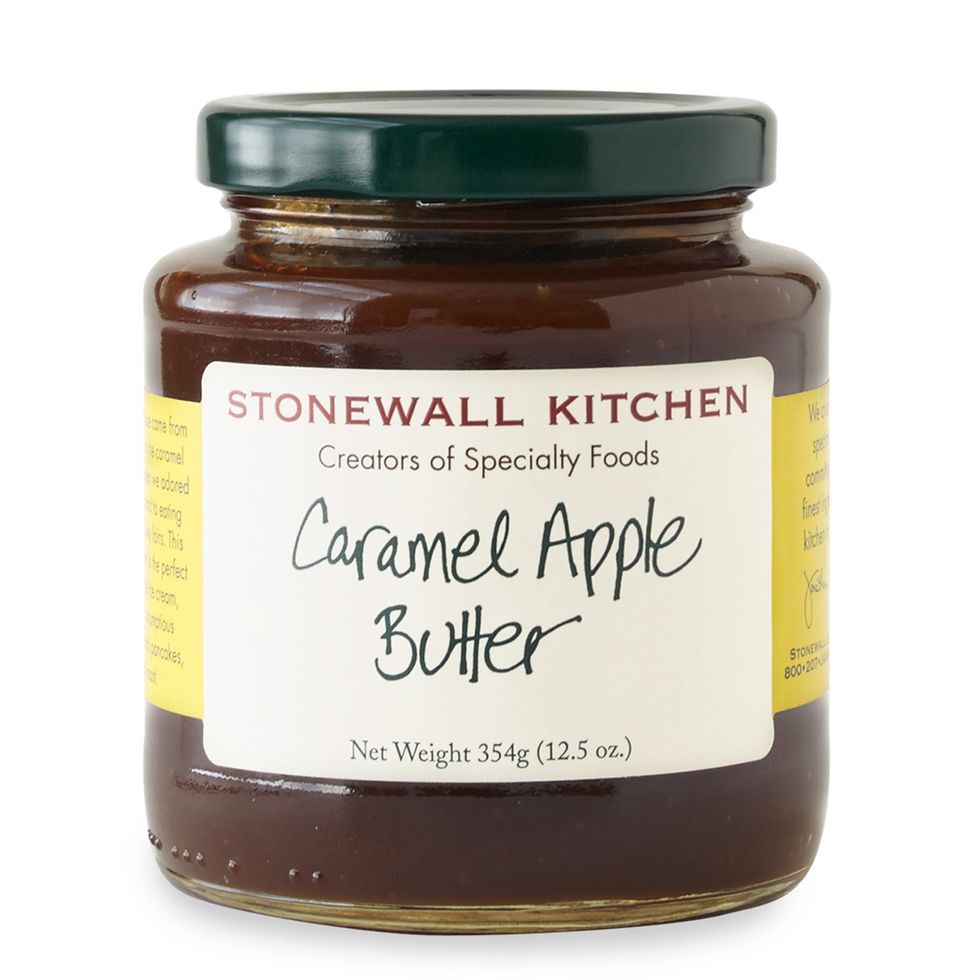 Via stonewallkitchen.com
Made with apple butter, sugar, spices, natural caramel flavor, and a few additional ingredients, Stonewall Kitchen's Caramel Apple Butter tastes pure and fresh and makes for an unbelievable breakfast spread or part of a "to die for" dessert.
Spread the goodness on toast, top your pancakes, swirl into oatmeal or yogurt, or drizzle over fruit. Use in cakes and pies, over pudding or mousse, or top a cupcake in a new and delightful way. The options are endless, so let your palate and imagination run wild.
As sinful as Stonewall Kitchen's Caramel Apple Butter sounds, it is actually low in calories – just 30 per tablespoon. There is zero fat and it is low in carbs. A dream come true? Down to the core.
I have seen this spread in many grocery stores - particularly high-end or specialty shops - but if you cannot find a jar at your local grocer, don't fret. Just buy some online! A 12.5 oz. jar of this heavenly spread is $6.95, and you can purchase it straight from the company website.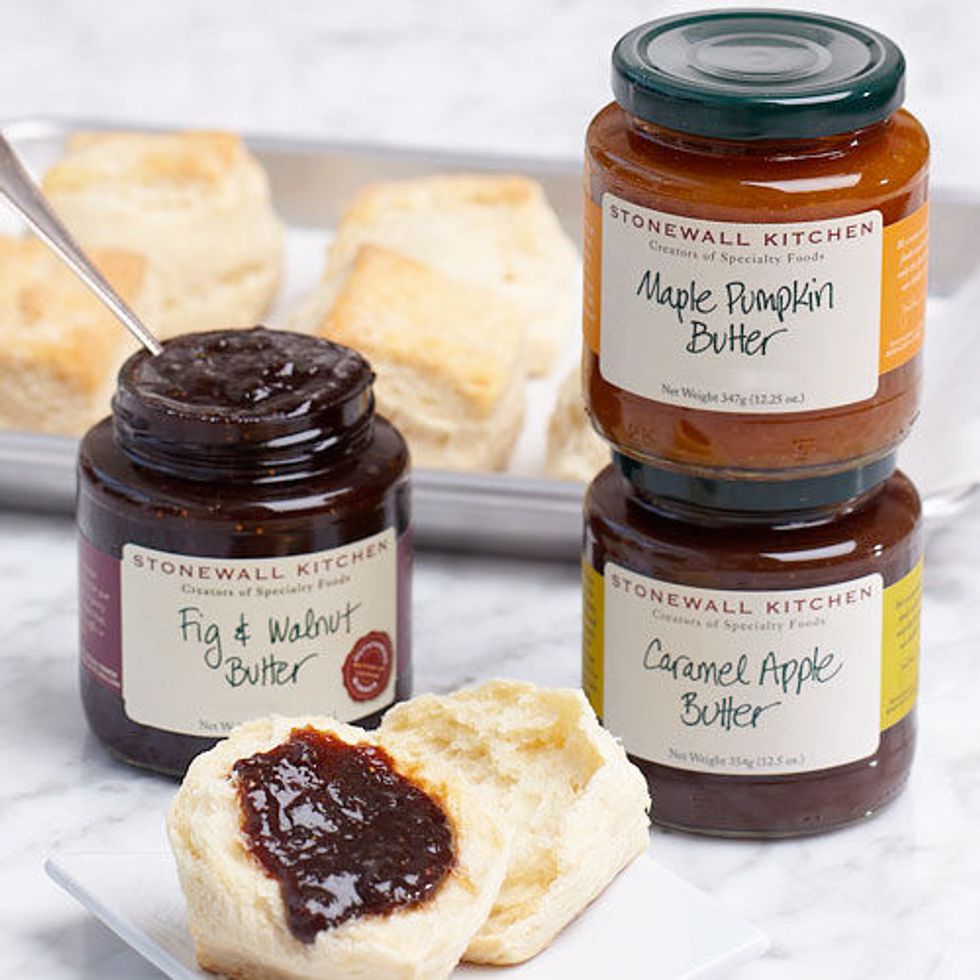 Via stonewallkitchen.com
And Caramel Apple Butter isn't the only luxury you'll spy as you peruse the site. How about a jar of Fig & Walnut Butter? Or how does Maple Pumpkin Butter sound? Once you try one of Stonewall Kitchen's spreads, you won't be able to resist delving in to another jar.
Bring breakfast to a new level and take dessert to the max with Stonewall Kitchen's Caramel Apple Butter. The apple may not fall far from the tree, but you'll fall head over heels for this scrumptious spread!