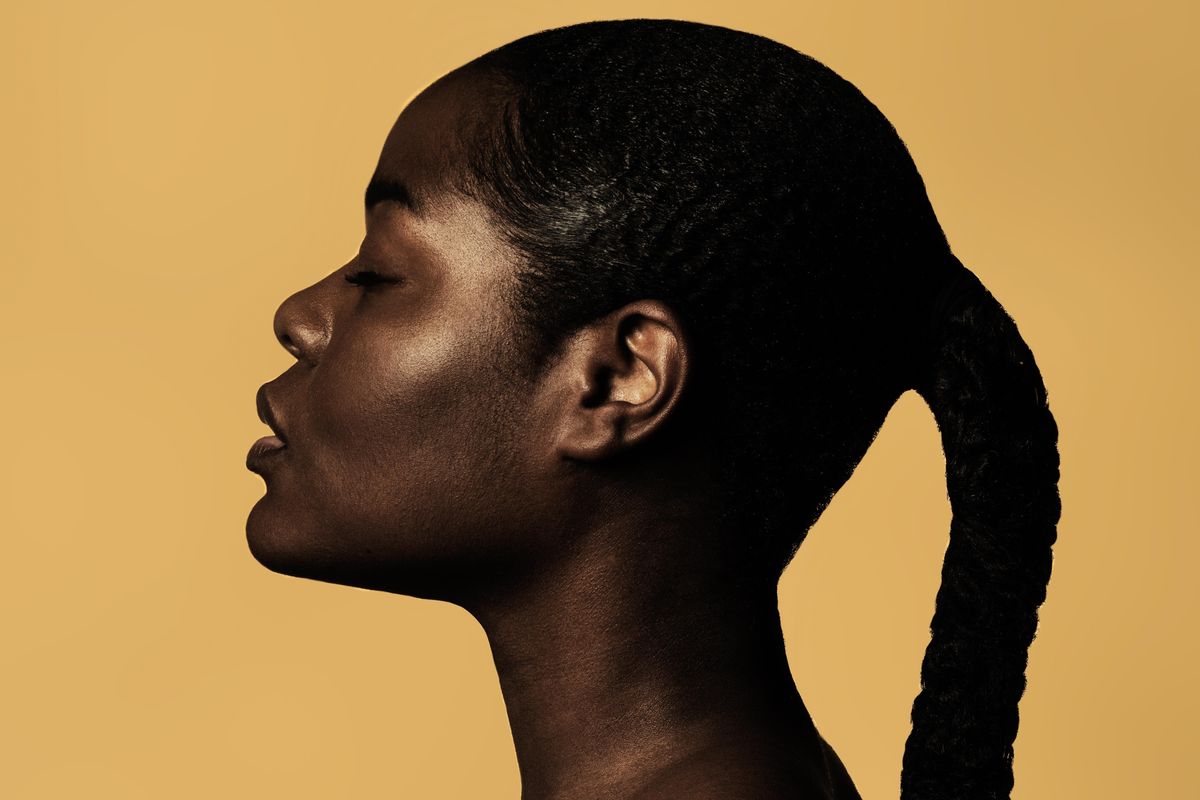 How to Shop Black: Discover Black-Owned Brands to Add to Your Daily Routine
Here are some Black-Owned Brands to shop now
This Black History Month, make sure to shop from Black Owned Brands. Can't find any? Well, luckily, new initiatives for diversity are helping to promote Black owned brands and promote their growth.

---
To help business organizations evaluate their progress to be more equitable, the 15 Percent Pledge was born. The premise of the company: encourage major retailers to commit to dedicating 15% of their inventory to Black-owned businesses, to align with the fact that Black people make up approximately 15% of the U.S. population.

Founded by Aurora James — an entrepreneur known for her shoe brand Brother Vellies and her Met Gala designs including Solange's ensembles and the iconic AOC "Tax the Rich" dress — the 15 Percent Pledge is a grassroots effort that has had a major cultural impact in its two years.
Through social media and grassroots outreach, an impressive roster of retailers have taken the pledge, and even more businesses have supported it. Major fashion and beauty titans like Sephora and Rent The Runway both committed to the pledge, in addition to big retailers like Nordstrom, Macy's, and Ulta.
The 15 Percent Pledge website even partners with Google to help you find Black Brands to support black business owners and shop for all your needs. This isn't just a resource for shoppers either — it's a resource for businesses and leaders in the industry, too. No more, "we can't find any Black-Owned brands!"
The site gives leadership an easy-to-use directory, saying, "We know you're here because you want to discover more Black-owned brands for all your everyday needs. So we created our Business Equity Community, a directory of Black businesses for every category from fashion & beauty to food, wellness, art, publishing, and more!"
This directory is a cornucopia of brands from all industries. As I scroll through social media and browse stores both online and IRL, I am starting to see more and more BIPOC-founded brands, and some of this is in part because of the 15 Percent Pledge and other initiatives like it.
The 15 Perfect Pledge encourages people to incorporate Black-owned brands into their daily lives — something we should all strive to do. And when the products are this good, it's easy.
In all my perusing, here are some of the beauty, wellness, and lifestyle brands I have incorporated into my daily life — and you should too: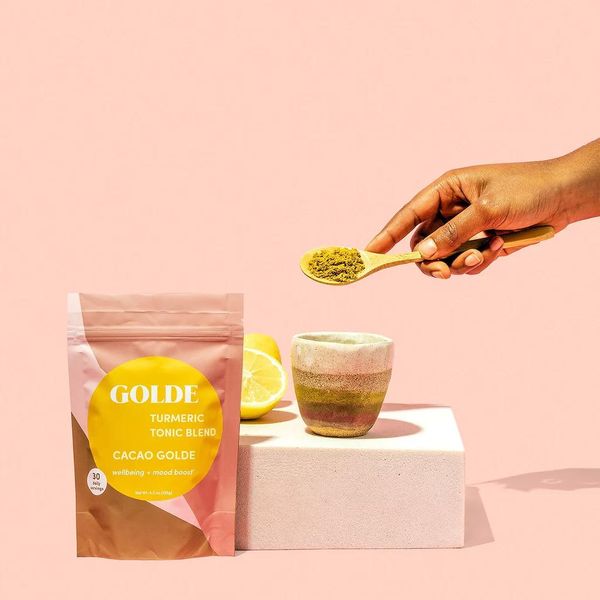 Golde is the brand bringing the wellness benefits of superfoods to everyone. Each nourishing product makes taking care of your skin simple and fun. They have something for everyone, from topical products made from natural, edible ingredients and formulated for all skin types to dietary supplements that help you add an extra touch of wellness to your daily routine. They won a Glossier grant for Black-Owned Beauty, which put them on the map and has helped them grow their product offerings and operations.
Their powder masks are perfect for giving you that coveted summer glow. Both the Clean Greens Face Mask and the Papaya Bright Face Mask bring nutrients back to your skin rather than stripping it of its natural oils. Their wellness products will help you get that "lit from within" look people are always talking about. Each dietary supplement can be added to your smoothies, lattes, or even mixed into recipes like cakes and waffles.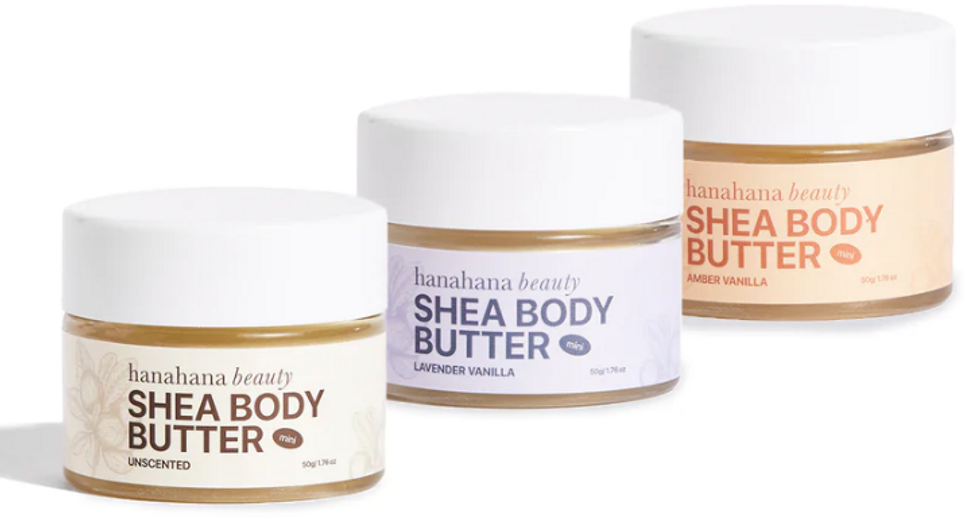 That "lit from within" glow can manifest in your body, too with the right routine which nourishes your whole body — not just your face. Hanahana Beauty is a holistic skincare brand that uses natural, whipped shea butter to create quality ingredients that hydrate and nourish your skin.
Hanahana also won the Glossier grant, giving them the recognition they deserve. Founded by Abena Boamah-Acheampong, a Ghanaian-American creative entrepreneur and mental health advocate, Hanahana Beauty vision is to disrupt the global beauty industry. The brand values sustainability and transparency and keeps Black women at the forefront of their business.
Say goodbye to dry, flaky skin all over with their power duo: the 2-in-1 Body Bar and the Shea Body Butter. These combined are the perfect combo to deeply moisturize your skin with the magic of pure shea butter.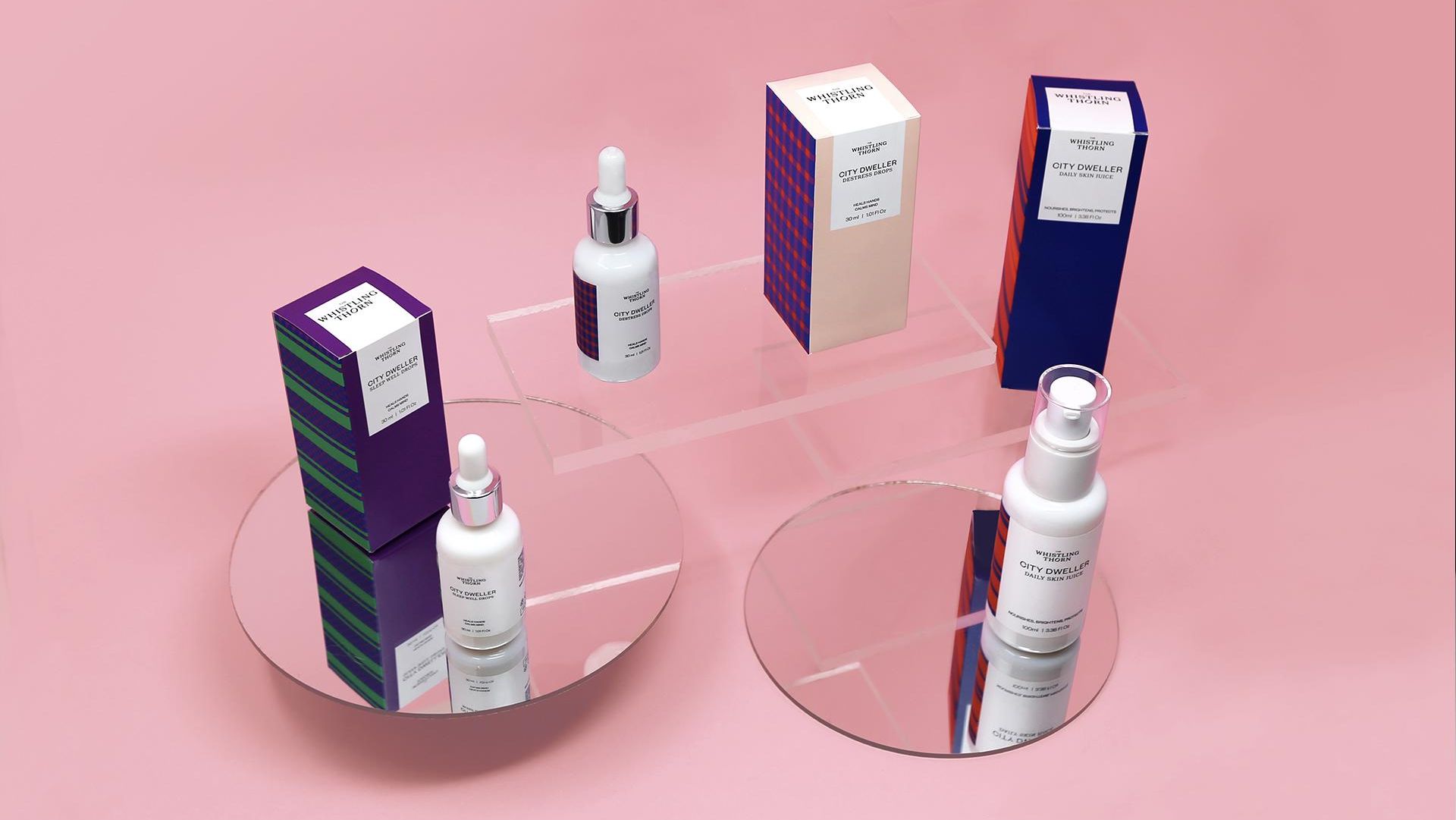 One neglected part of our bodies? Our hands. Our hands do so much and constant hand washing and the use of harsh hand sanitizers is wreaking havoc on your hands, making them feel dry and rough.
The Whistling Thorn
makes products that put your hands first. Their oils can be used on your whole body, they focus on hand care and wellness to give an underserved part of your body some extra love. Formulated with aromatherapeutic properties, their Destress Oil acts as a pick-me-up in the middle of the day; and the Sleep Well Drops usher you into better, deeper sleep. Made with city dwellers in mind, they also introduced a brightening, anti-pollution face line for all your skin needs.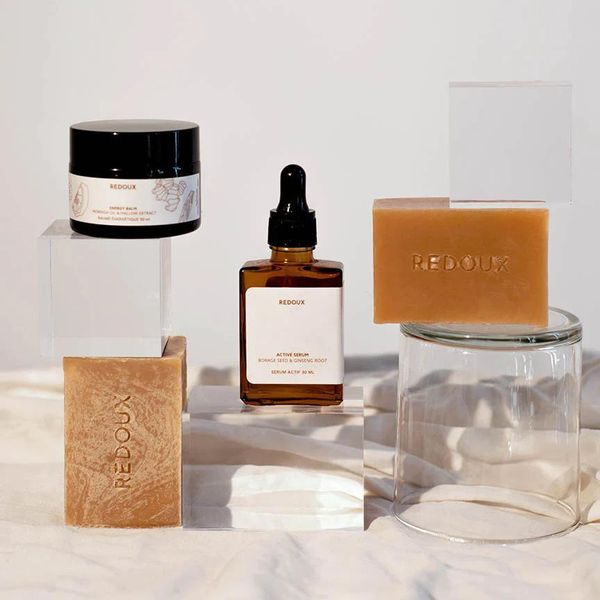 ​Redoux is a sophisticated line of fragrances that evoke emotion and bottle the feeling of memories through scent and storytelling. Asia Grant and her co-founder Alejandro Villalba craft scents that elevate personal rituals, embody a cross-sensory experience, and draw inspiration through food, art, conversation, and cultural histories.
Through
Redoux
, the brand aims to keep you in touch with what's important so they craft their products for and around experiences we all share --excitement, stillness, love, and growth. It's modern but nostalgic. Smart, yet approachable. Feminine and masculine. Everyone is different, but Redoux's mission is to remind us that we all share a common string through life.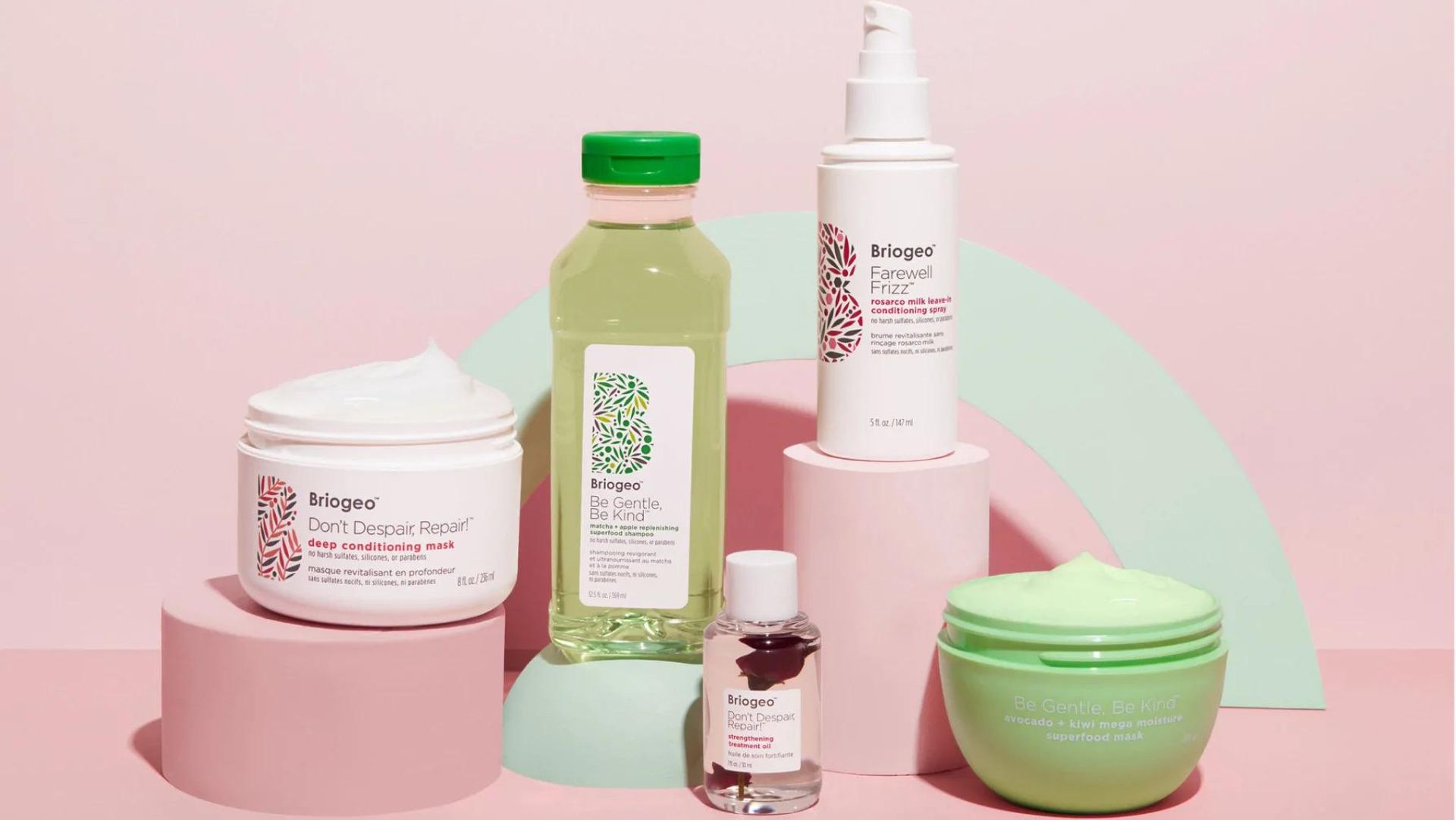 Briogeo has become a cult favorite for beauty lovers of all hair types. Their versatile products are nourishing and effective, making products that can be used by anyone with fine hair or coily hair. They make hair care exciting again, with aesthetically pleasing products that actually work.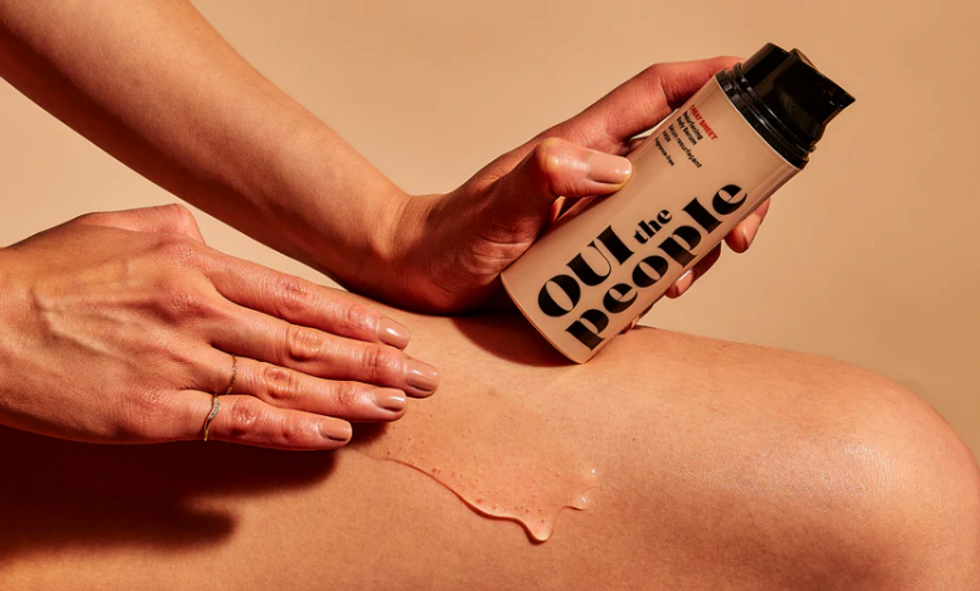 One of the most ubiquitous beauty rituals is shaving. But razors aren't exactly the most exciting beauty tool to buy — I'd rather talk about my gua sha or jade roller than my razor. But Oui The People is on a mission to change that.
With high-quality razors, shaving creams, and products, they want you to love the skin you're in — before, during, and after you shave. They're also on a mission to promote self-love through beauty, emphasizing the importance of the language brands use to describe us can have a massive impact