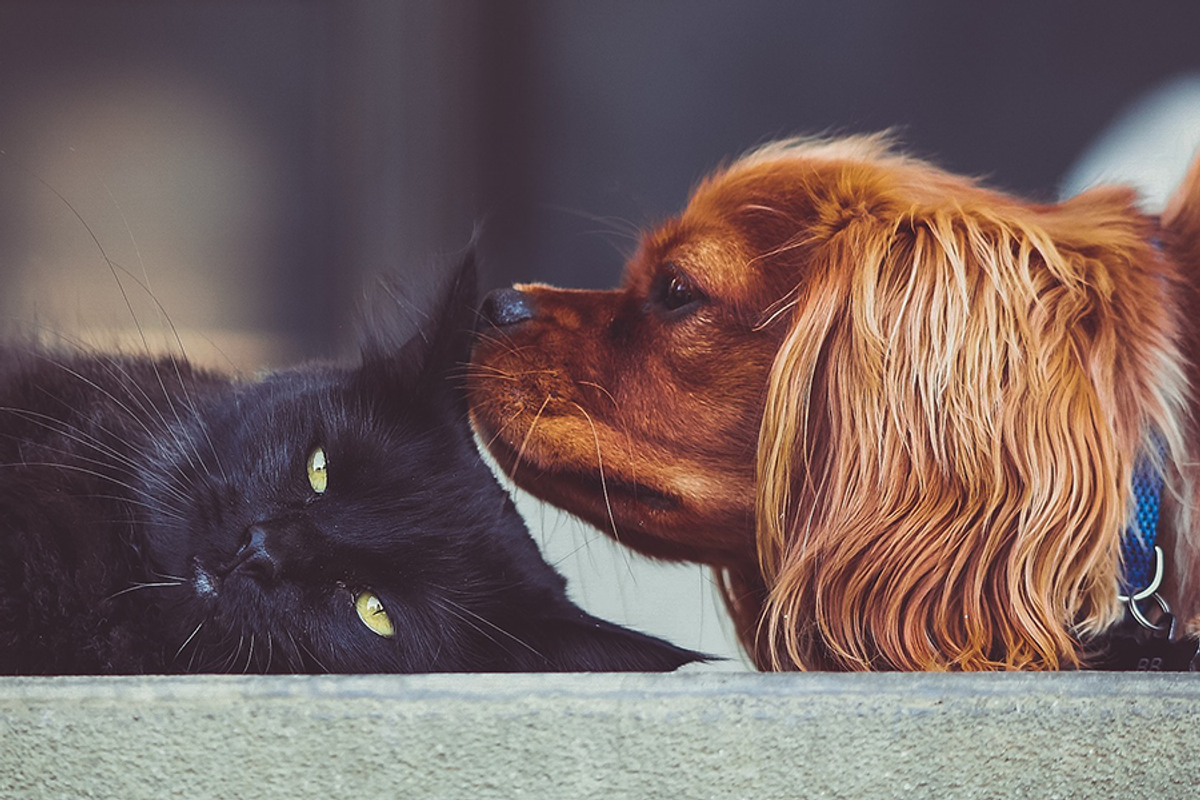 How to Keep Your Pet Happy and Healthy This Summer
Due to the COVID-19 pandemic, pet adoptions this past year increased a whopping 15%
With all of us isolated and lonely, many of us went out on a limb this past year and adopted a new small creature to help keep us company. But now that they're in your company, it's time to really sit down and evaluate how you're going to give your new friend a happy and healthy life.
When it comes to treats and skincare, it can be hard to find products that you trust are good for your pet and aren't filled with chemicals. Luckily, with BoxDogand BoxCat, you don't need to worry about the quality of your pet's goods. The new subscription box for dogs and cats caters directly to your pet's needs with handmade treats, vegan skincare products, and your choice of toys and fun gadgets.
Does that mean BoxDog and BoxCat will cater to my pet's allergies? Absolutely!
Their grain treats are baked, rolled, sprinkled, and frosted entirely by hand. Sure, the process takes time, but the result is a treat filled with real ingredients that your animal is going to love. All you need to do is report any allergies at check out, and the company's experts make the necessary accommodations for you. Just be sure not to eat the treats yourself, (although, you totally can!)
But BoxDog and BoxCat's subscription boxes don't just come with treats. They also offer unique items such as jackets, bandanas, toys, beds, and other one-of-a-kind prizes that you won't be able to find anywhere else! Just a few of the vegan skincare items in each box include CBD oil, shampoos, balms, and more! These items normally retail at around $14.99 or more, which means these boxes are a steal.
On that note, buyers can choose between three different plans. A seasonal plan priced at $35 offers four giant boxes a year, each with a new batch of seasonal toys and gear. A monthly luxury plan is for the luxurious cats who require treats, toys, and large items more often and is as low as $34 a month. For those with needy pets, the monthly plan, as low as $23 a month, sends along these special items every month.
As we mentioned, the items in the box also change very often. For example, this month's BoxDog items include an indestructible toy ball, two large plush toys of a dragonfly and a microfiber frog, a cute collar, and a hooded, microfiber towel, in addition to an amazing array of treats and other goodies. As for your feline friends, the BoxCat items this month include a large scratcher, a massive sisal scratching pad, a cat hammock, and a gorgeous velvet blanket.

Maybe you spoil your pet enough already. Are you interested merely in the vegan treats? You can buy them on their own, as well. Is your pet's birthday coming up? BoxDog and BoxCat even make handmade dog cakes in different designs that your pup is guaranteed to love! Want a cake designed to look like your pup's favorite tennis ball? No problem! Is your pup a fan of Star Wars? That can be a cake too! Fun cakes are available for your feline friends as well.
So this summer, get your pet what they deserve. Spoil your new pet with a plethora of well-made toys and treats, so that going into this next year, you can give your new adoptee the life you know they deserve. BoxDog and BoxCat should be an essential stop for any new pet owner this summer. Start shopping today for new, amazing items.